I'm pretty geeked that I had the opportunity to get a sneak peek of Summer Nightastic! - Coming to the Walt Disney World Resort June 6-Aug. 14, 2010.
One of the highlights was the chance to go behind the scenes and get an up close look at the Main Street Electrical Parade, which is back for Summer Nightastic!
Since I was sworn to secrecy, I cannot reveal the exact location of the warehouse that houses the floats in the parade. BUT- I can say, it was behind this door... 😉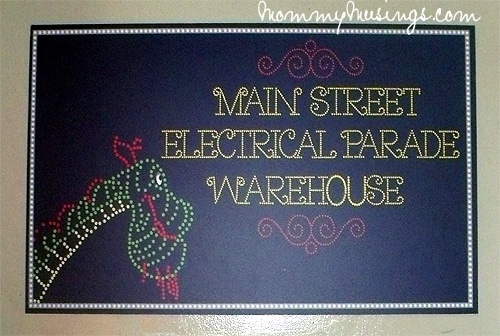 The parade returns to Disney World for the first time since 2001 and has over 500,000 lights! Leading the way, just for Summer Nightastic!, is Tinker Bell, who waves her magical wand and sprinkles pixie dust from the basket of a hot air balloon. You'll notice her pixie dust continues to twinkle throughout the remainder of the parade.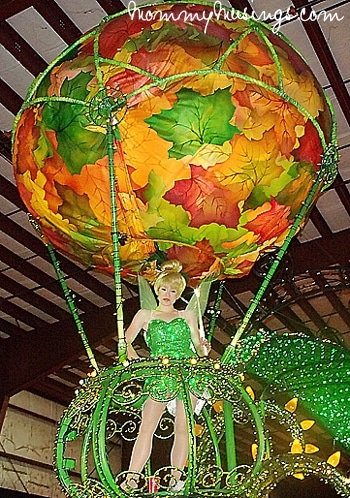 Each float was more amazing than the next...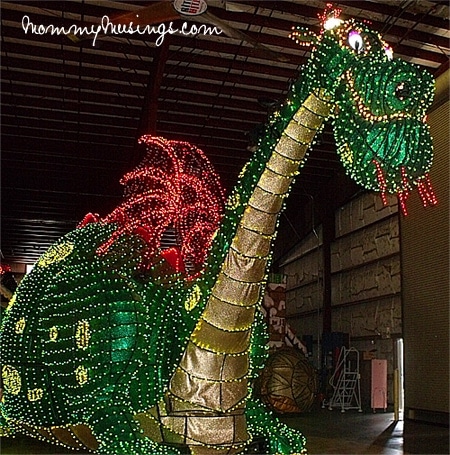 Fun Fact: Elliot was not the first dragon to appear in the Main Street Electrical Parade. The parade opened in 1972 with the Sleeping Beauty dragon.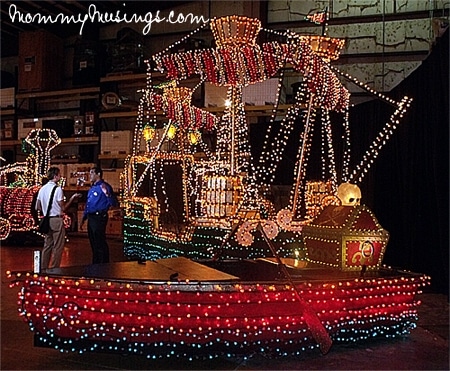 AND THEN, I got the opportunity to sit inside one of the mini lighted bugs that travel alongside the floats.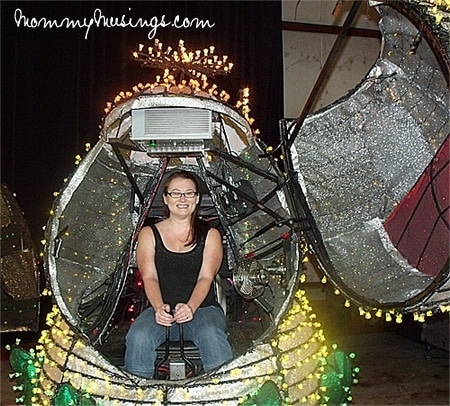 Cool, right? It never even occurred to me that people are inside driving those things around.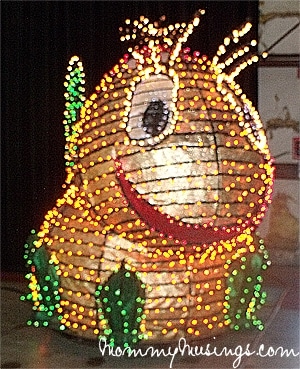 Of course, I had to take my picture with the classic Drum & Train from the original parade. The Pumpkin Coach, Mushrooms 1, 2 and 3, Staircase and Finale floats are also all original to the 1972 premier of the Main Street Electrical Parade.
After our behind the scenes look at the Main Street Electrical parade, we made our way to the Contemporary Resort where we ate lunch in the Napa Room at California Grill.
I can only assume our meal was held in this location to celebrate the 15th anniversary of the California Grill.
For all you foodies out there...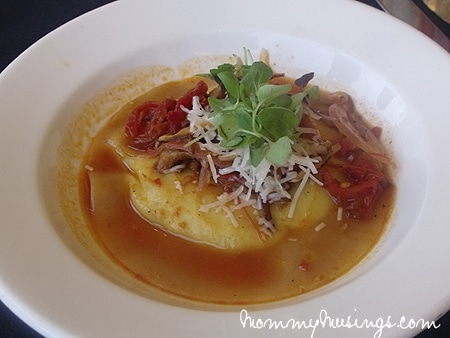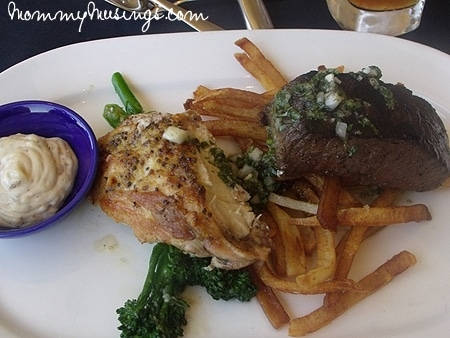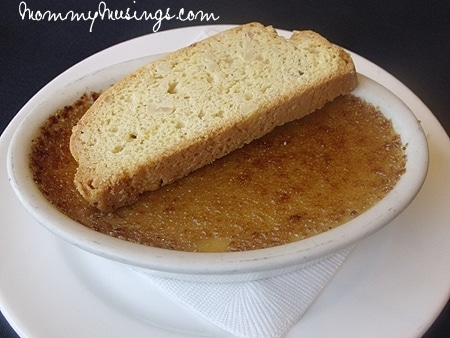 Seriously, OMG good! The California Grill never disappoints.
After lunch we learned more about the exciting events going on for Summer Nightastic! Here's the scoop-
1. You already know that the Main Street Electrical Parade will be back. New for 2010: Tinker Bell float, Pinocchio, pixie dust trails, animated wings on Elliot, updated music throughout the parade and new LED technology.
2. Wishes has been replaced with Summer Nightastic! Fireworks Spectacular. This new fireworks show is themed around fairies and pirates! New perimeter fireworks surround the Magic Kingdom, giving you a view from anywhere in the park.
3. Something I'm really excited for at Disney's Hollywood Studios is Rock 'n Glow Dance Party. If this is anything like the dance party at Mickey's Not So Scary Halloween Party, you're in for a treat. The Dance Party is held 3 hours before closing, every Tuesday and Thursday through Sunday on Hollywood Boulevard. Special appearances by your favorite Disney characters 🙂
4. Also at Disney's Hollywood Studios, New Frights at Twilight Zone Tower of Terror. Not too much information was leaked about what specific enhancements are in store for Summer Nightastic! I do know that there will be a summer-only drop sequence. I guess we'll just have to wait and see!
5. The "Sounds Like Summer" Concert Series is back at Epcot. Each night, you can enjoy live rock-tribute music from your favorite bands. These tribute bands have been personally approved to play by the original recording artists. I'm sure it will be a blast from the past! Shows run nightly until July 31 at 5:45, 7 and 8:15pm at American Gardens Theatre World Showcase.
The lineup (subject to change):
June 12-19: Stayin' Alive – A Tribute to The Bee Gees
June 20-26: Hotel California – A Salute to the Eagles
June 27-July 3: Karin Lawson – A Tribute to Janet Jackson
July 4-10: Satisfaction – The Rolling Stones Tribute Band
July 11-17: Slippery When Wet – The Ultimate Bon Jovi Tribute
July 18-24: 2U – A Tribute to U2
July 25-31: Beginnings – A Tribute to Chicago
Remember this all starts June 6 (this SUNDAY!) and runs until August 14, 2010.  See you there!
To learn more about "Summer Nightastic!"  visit www.disneyworld.com/night
All special summer events are included in regular theme-park admission.