Going in to see Moana, Disney's newest animation, I was very nervous. With the overwhelming success of Frozen, it was hard not to be. I knew I shouldn't compare the two because they are completely different films, but being the next Disney princess movie/musical animation to follow the phenomenon made it almost impossible. And I wasn't alone— it feels like everyone on the planet is wondering how Moana will fare at the box office.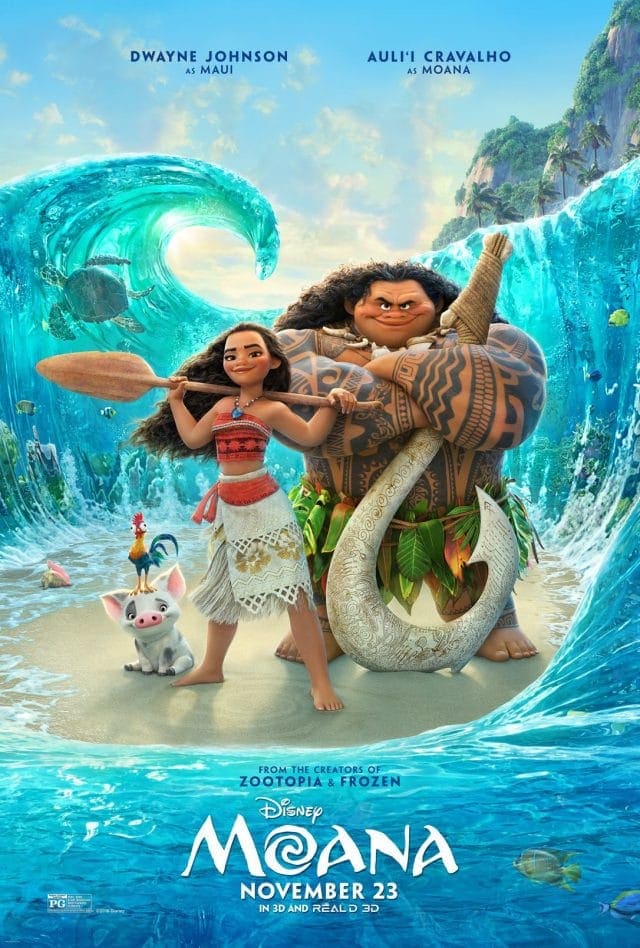 Disney's Moana Movie Review
The good news, for everyone, is that Moana is FANTASTIC from start to finish! I screened the film not once, but twice, and feel like it's visually the best Disney animation to date (I know, that's a BIG statement!).
What makes Moana special is that it isn't a princess movie— Instead, it's a heroine's journey with Moana being a strong, female character that all children can look up to. In fact, there's zero romance in the film, which is a breathtaking change. And slight spoiler alert— Neither of the parents die!
Moana – The Story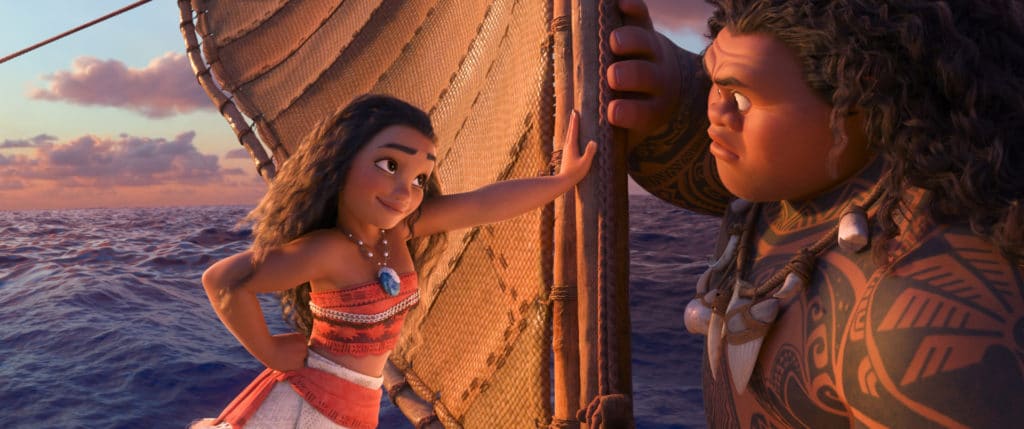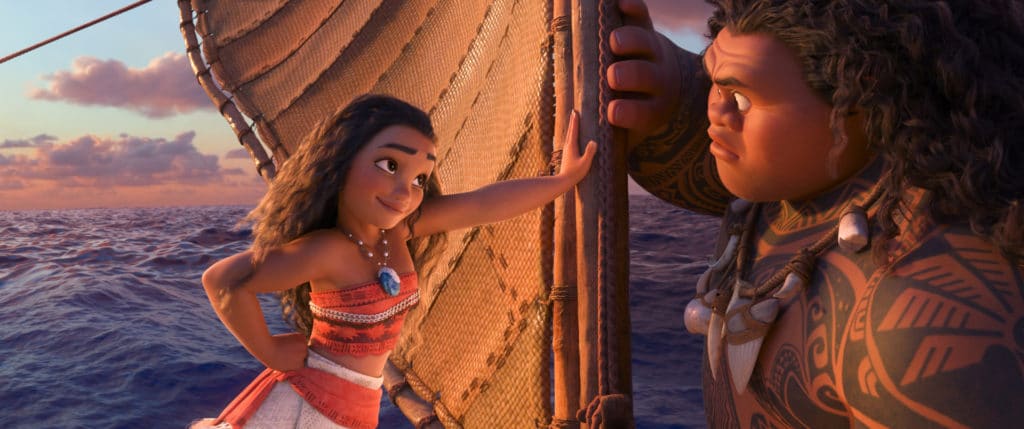 The movie is centered around Moana (voiced by Auli'i Cravalho), a young girl who feels a strong pull to the ocean. Her parents have warned her to stay away, but there's a nagging voice inside that keeps her wondering what more could be beyond Motunui's reef.
When her island's resources being to dry up, she follows her instinct (with some help from her Gramma Tui) in search for answers which lead her to the demigod Maui (voiced by Dwayne "The Rock" Johnson). With reluctance, she convinces him to help her restore the heart of Te Fiti, which Maui stole a thousand years prior.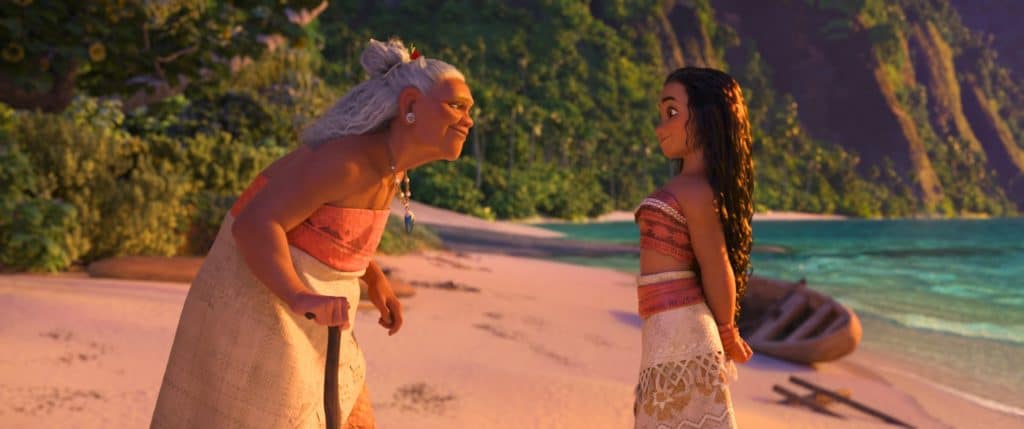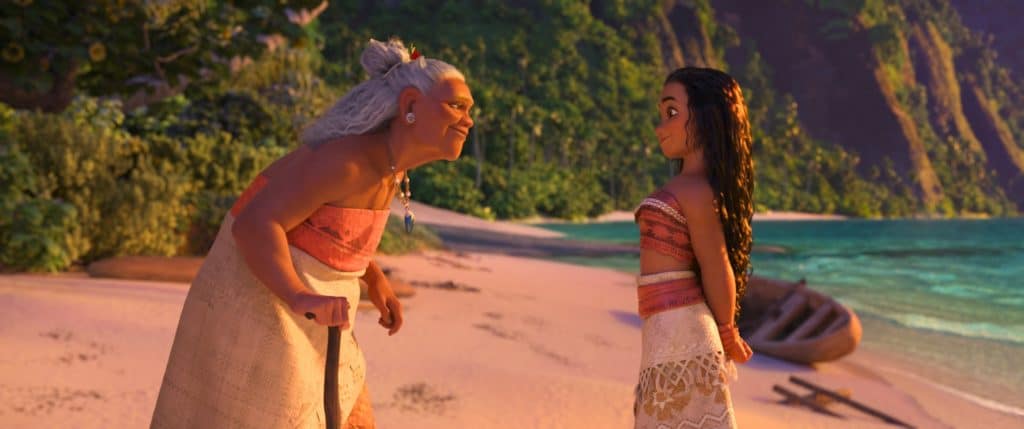 What I love about the story is that it's authentic to Polynesian culture and mythology. Maui is a real demigod per Polynesian legend and everything you see on screen has purpose or a place, including the adorable sidekicks Pua and Heihei.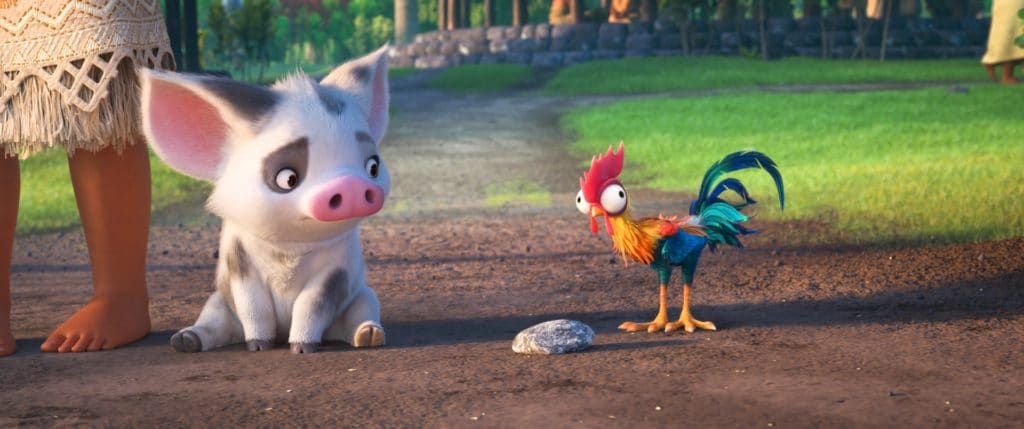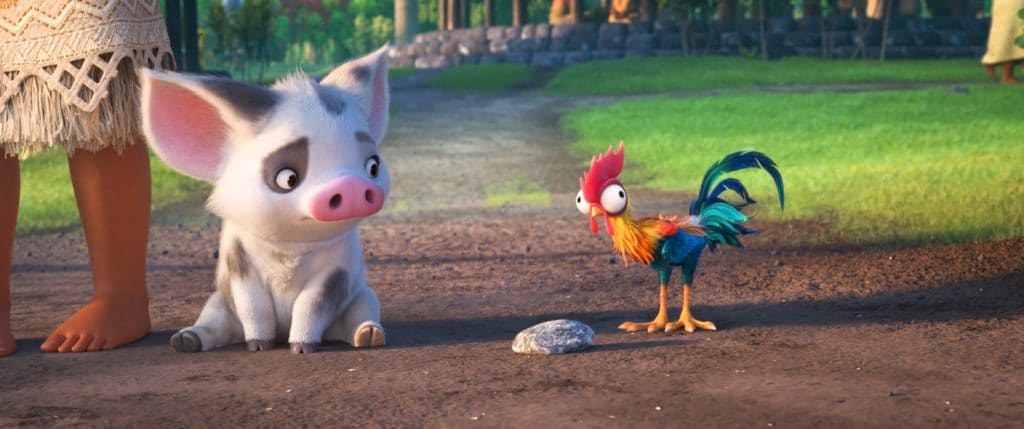 Moana – The Animation
Disney knocks the animation out of the park this one, especially when it comes to water, sand and hair. In fact, there were entire departments that worked on just these elements. You must see it to believe it!
Moana – The Music
I'm obsessed with the music in Moana, and I've already caught myself singing a few of the songs. Lin-Manuel Miranda, Opetaia Foa'i and Mark Mancina put together an unforgettable soundtrack that brings the movie to life.
Inner Workings Short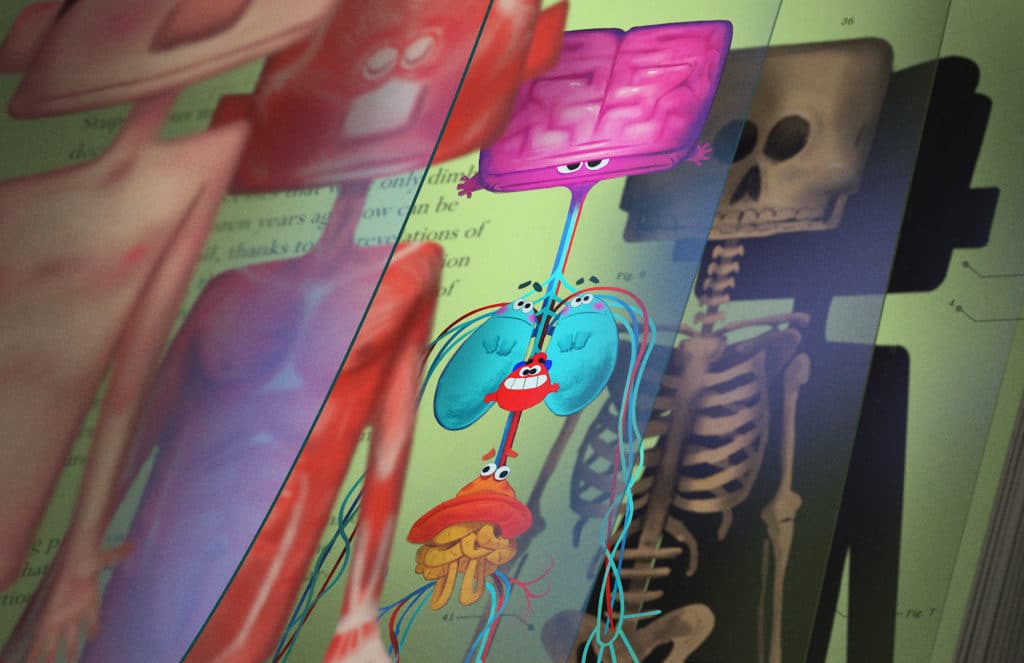 Per Disney tradition, a short film is played before every new release. "Inner Workings", by first-time director Leo Matsuda, is the short that is bundled with Moana. The story is about the internal struggle between a man's pragmatic, logical side and his free-spirited, adventurous half. Created by a small team at Walt Disney Animation Studios in a unique, fast-paced style that blends CG and traditional hand-drawn animation, the short explores the importance of finding balance in daily life
Moana Opens in Theaters Nationwide November 23!
Special thanks to Disney Pictures for hosting me during this event. All opinions are my own.