There aren't many experiences that compare to the excitement of walking the red carpet of a movie premiere in Hollywood. I've been fortunate to have covered five of these events now, and it just doesn't get old!
For the World Premiere of Disney's Moana, the blue carpet was rolled out with a Polynesian theme that made it impossible to not get into the spirit of the islands. From live music and delicious food, to games and photo booths, the Moana pre-party was bursting with FUN and CELEBRITIES! I seriously did not want the night to end.
Here are a few pictures from Disney's Moana Red Carpet Premiere & Pre-Party on Hollywood Boulevard.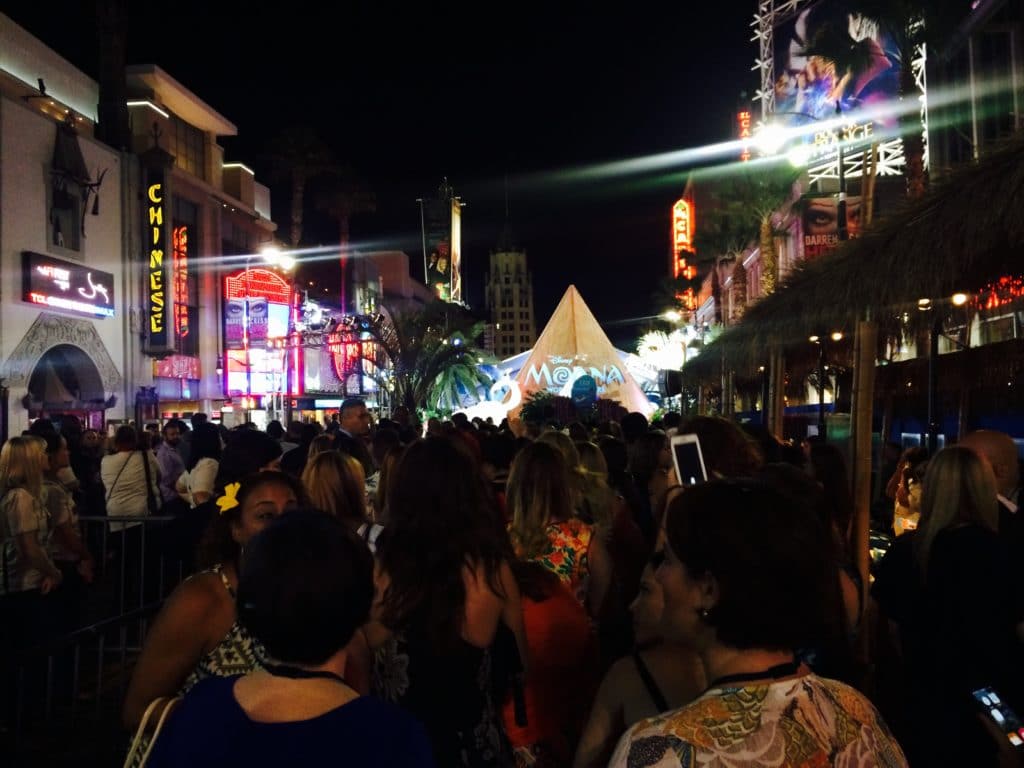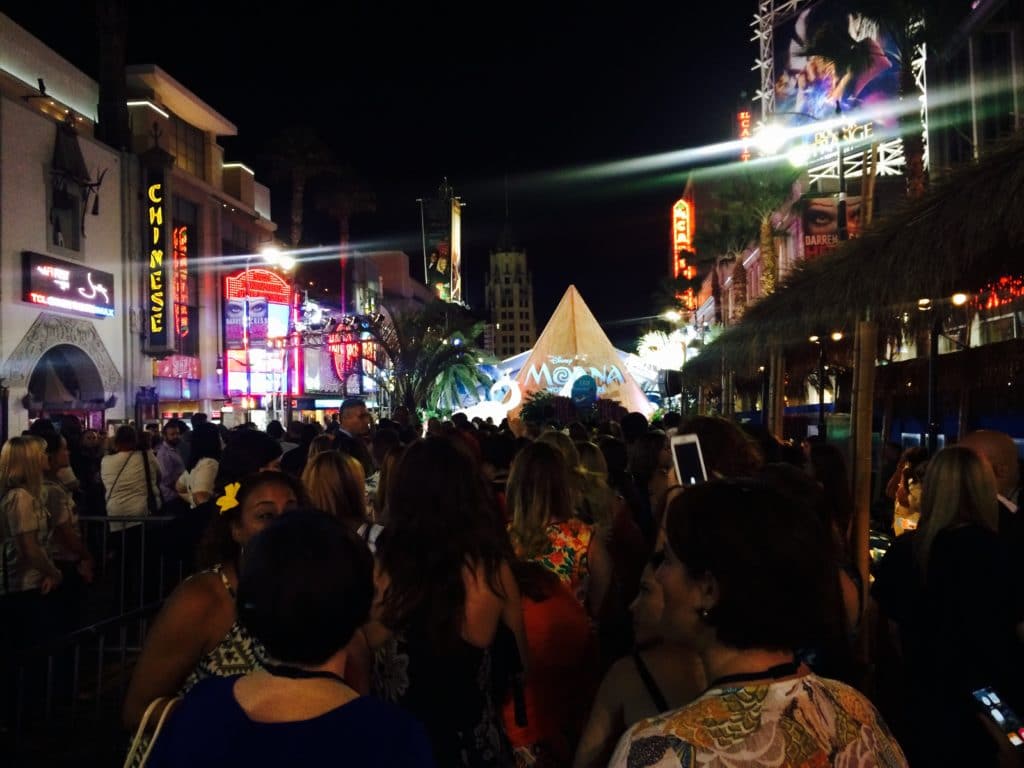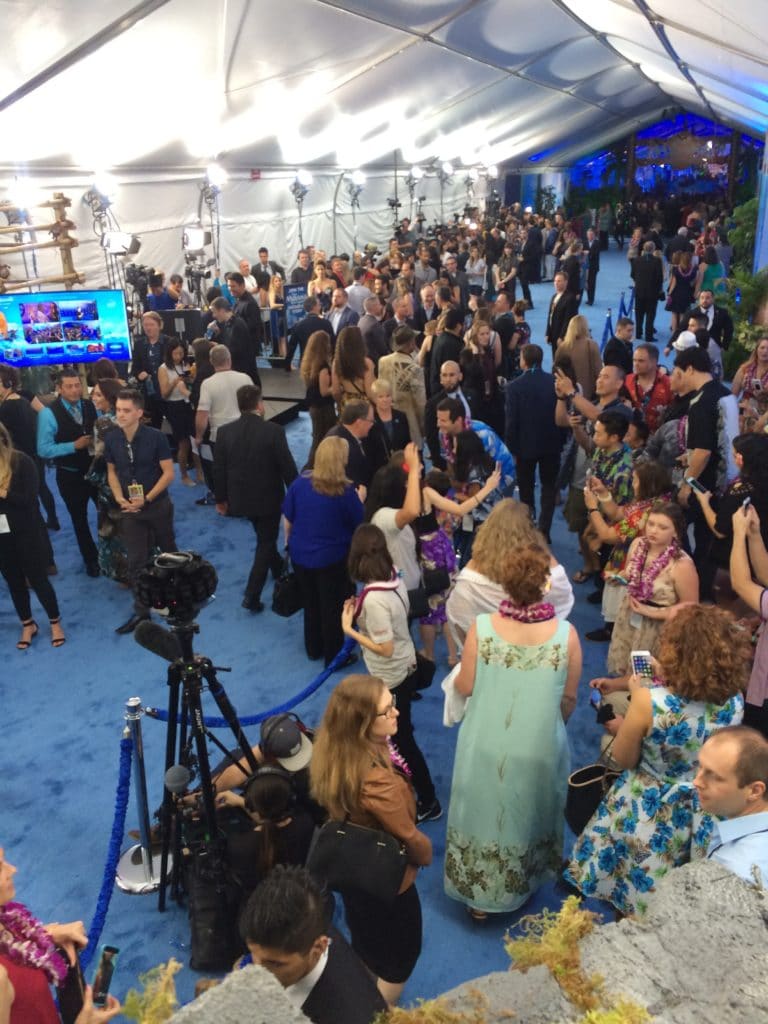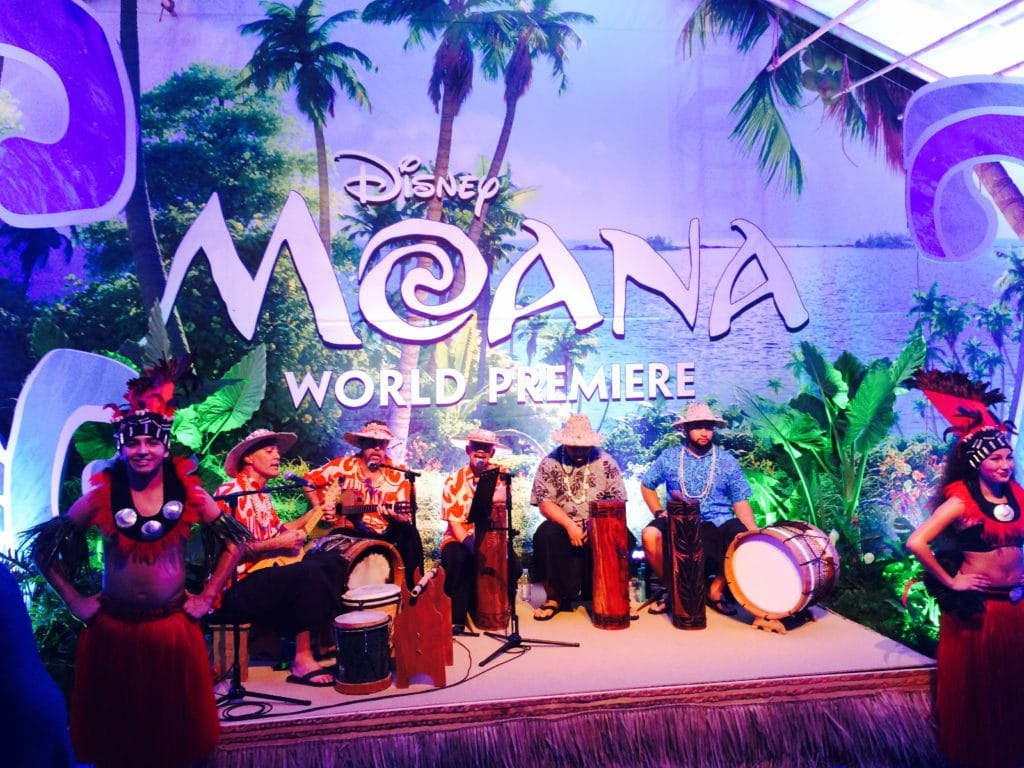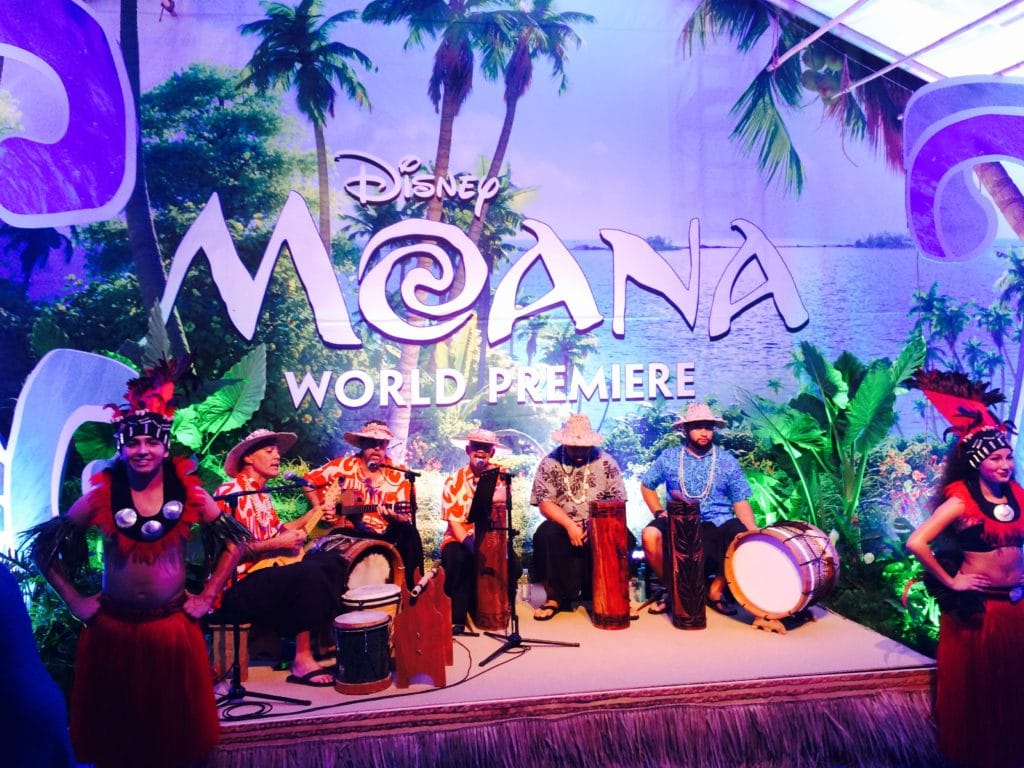 Lin-Manuel Miranda (songwriter), Auli'i Cravalho (voice of Moana) , John Lasseter and Dwayne Johnson (voice of Maui)
Nicole Scherzinger (voice of Sina)
Havaianas gifted everyone a pair of their comfy flip-flops!
Right before the premiere of the movie in the famous El Capitan theater, I got a quick picture with John Lasseter! He was walking right next to me and I simply asked for a photo and he graciously obliged. I wish it was less grainy, but you take what you can get 😉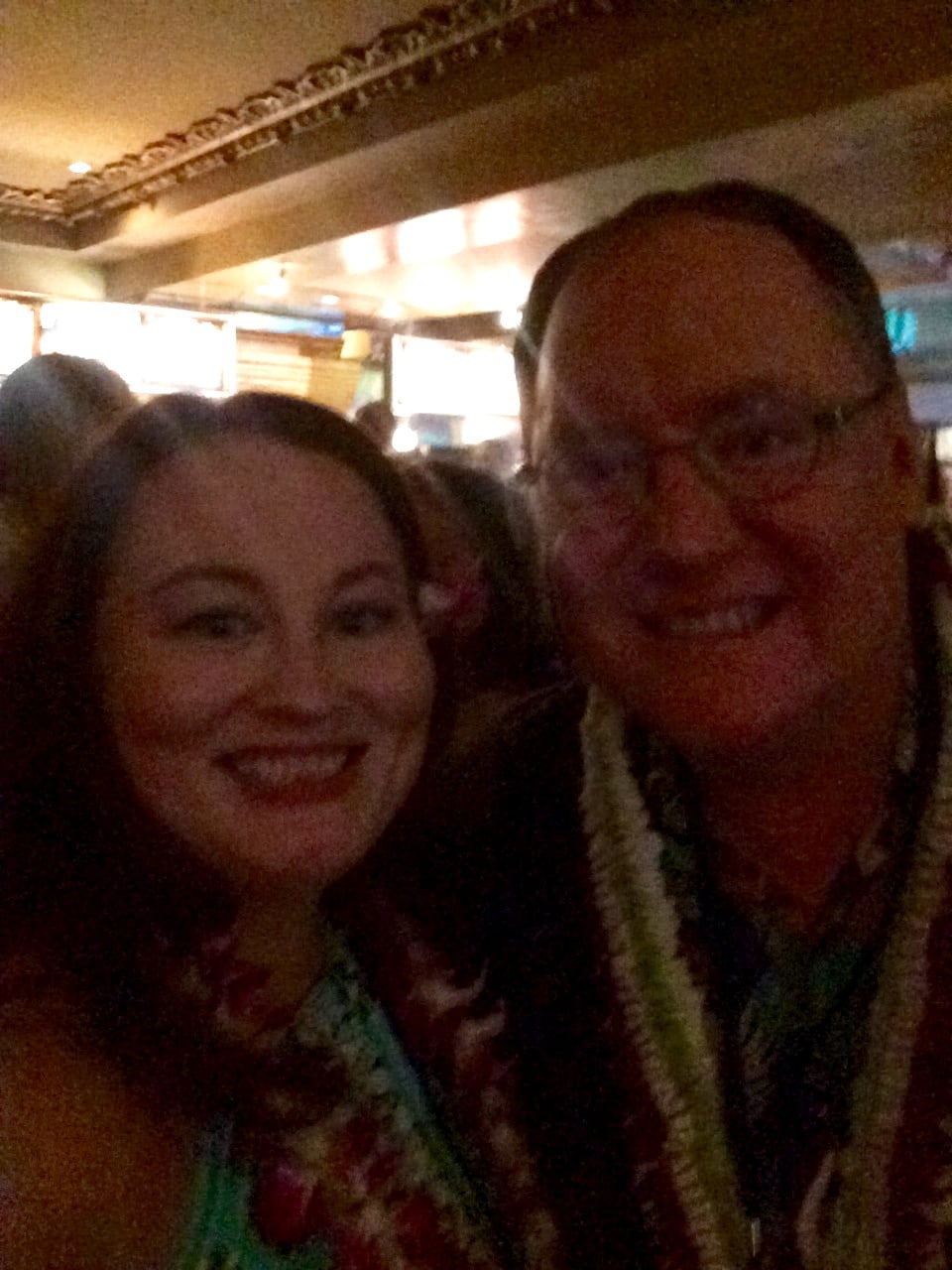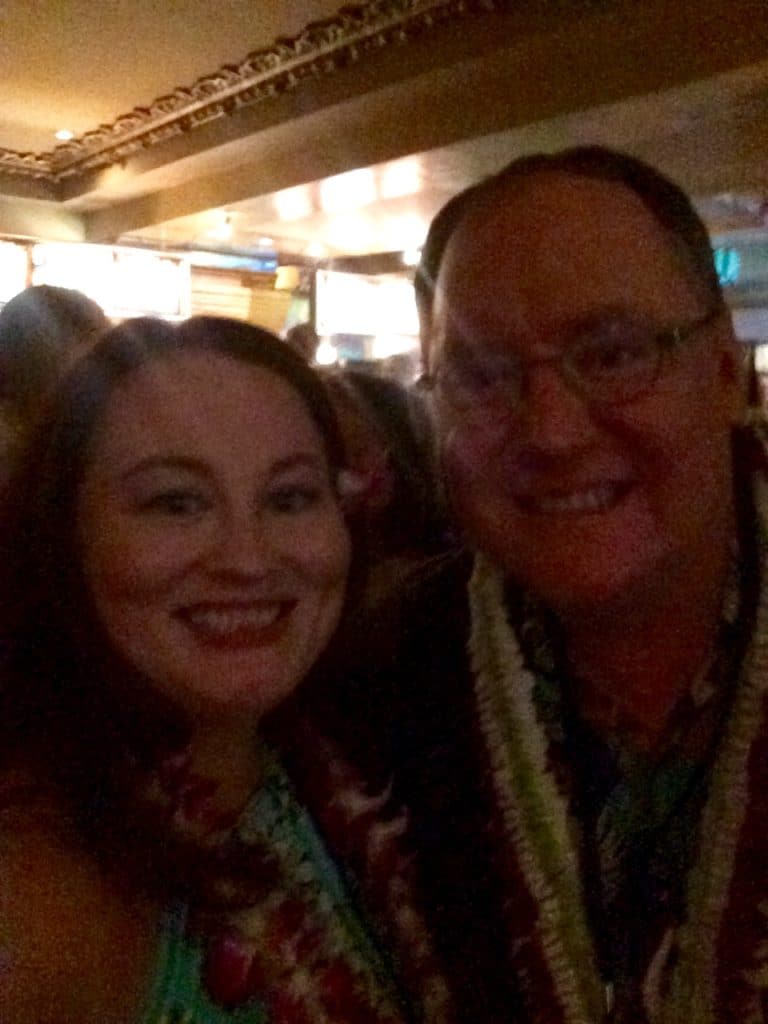 Right before the film, songwriter Opetaia Foa'i and his daughter Olivia Foa'i performed with Te Vaka. Their music is INCREDIBLE!
Now, I really can't give you any spoilers about Moana other than to say that it's FANTASTIC! I was a little worried going in because of the success of Frozen, but the story, music and animation definitely delivered and I can already guarantee it's going to be a hit when it opens in theaters nationwide on November 23!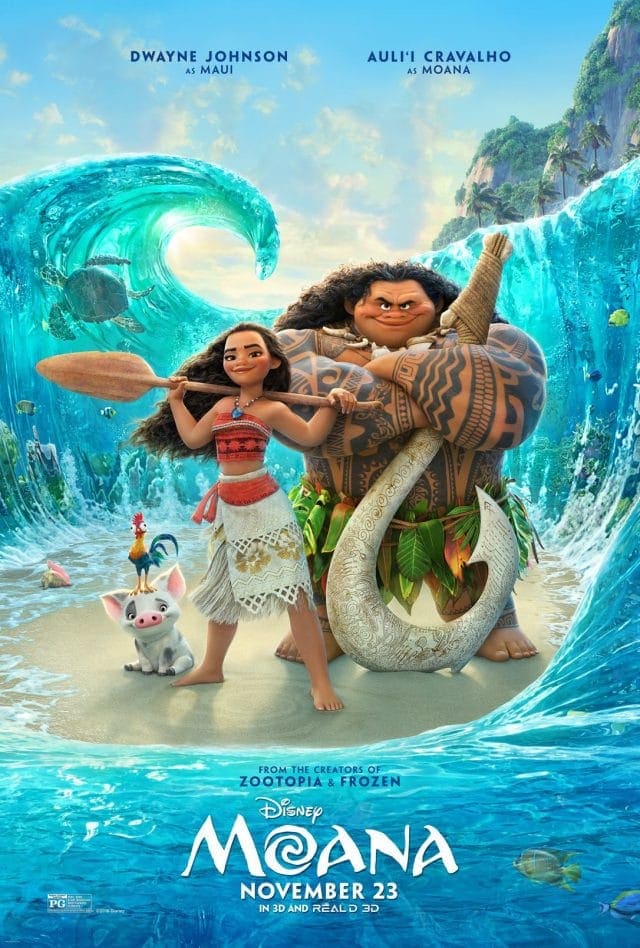 Disney's Moana Opens in Theaters November 23!
Special thanks to Disney Pictures for hosting me during this event. All opinions are my own.