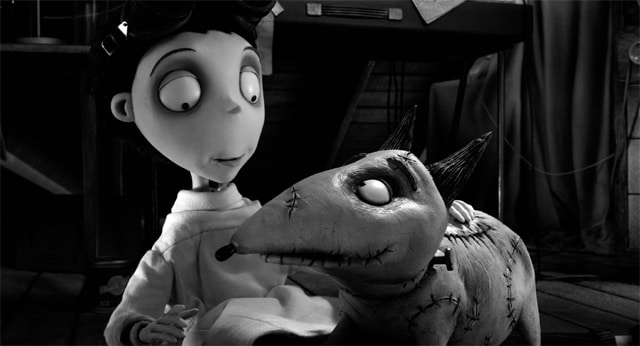 Frankenweenie Movie Review
On the surface, the subject matter of Disney's Frankenweenie is a bit dark — it's about a boy who brings his dead dog back to life. But, if you can believe it, Frankeweenie is more cute than creepy. The creative genius that is Tim Burton, whose movies typically lean on the side of quirky, has mastered the art of taking macabre themes, and transforming them into a visual masterpieces, that are both heartwarming and funny.
Disney's Frankenweenie has been a life long project for Tim Burton — who first released a 30-minute live action short by the same name in 1984. The story is based on Burton's childhood in Burbank, California, and the love he had for his own dog, Pepe.
Disney's Frankenweenie is set in New Holland, a quiet suburban town that seems to be stuck in the 1950's.  Victor Frankenstein (Charlie Tahan) is a bright young boy who has an unwavering love for his dog, Sparky. His parents, Ben and Susan Frankenstein (Martin Short & Catherine O'Hara), are concerned that Victor is spending too much time alone, with his dog, rather than outside with friends. His father suggests he join the baseball team … and that's when Victor's world is turned upside down. Sparky is hit and killed by a car after chasing Victor's home run ball.
Disheartened, Victor becomes inspired by a lesson in science class, in which his teacher, Mr. Rzykruski (Martin Landau), demonstrates the use of electricity to reanimate life. Willing to try anything, Victor builds a makeshift lab in his attic, using odd & ends from his mother's kitchen, where he successfully brings Sparky back to life during a lightning storm — Cue: It's Alive!! from the original Frankenstein.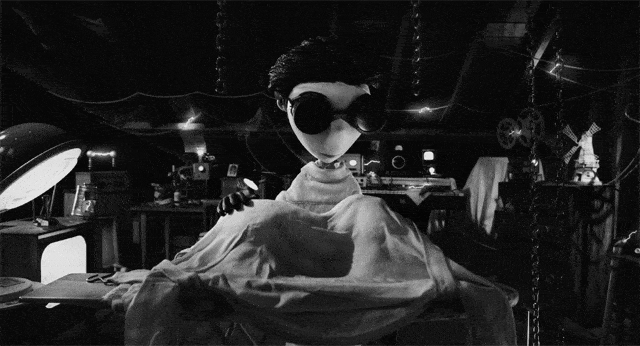 Sparky is back to his spunky old self, with the addition of a couple of bolts and a few stitches, and all seems well in New Holland.  But unfortunately for Victor, his science fair partner, Edgar "E" Gore (voiced by Atticus Shaffer), witnesses his experiment on Sparky, and the secret is ultimately let out … to disastrous consequences. I won't spoil the whole movie for you, but Frankenweenie is really about undying love, and surely there is a message that we can all take home.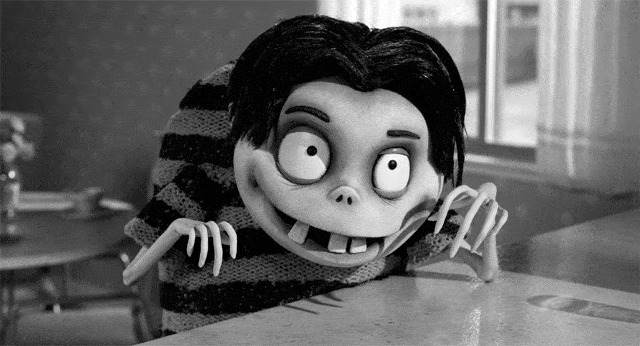 If you're already a fan of Tim Burton and his other stop-motion animation films, such as The Nightmare Before Christmas and Corpse Bride (both favorites of my 8-year-old daughter), Frankenweenie is a must-see. It's classic, wonderful, Tim Burton. Frankenweenie is the first black-and-white stop-motion animated feature in 3D, and that alone warrants a trip to the theater. The effects just add to the movie's appeal and bring a new sense of depth to the characters.
If you're new to the world of Tim Burton, don't be scared. Frankenweenie is light-hearted, funny, and the characters are enjoyable and easy to watch. Two of my favorite characters are Weird Girl (Catherine O'hara) and her cat, Mr. Whiskers, who has the ability to predict the future in the most hysterical way. Kids will connect with Sparky and Elsa Van Helsing's (Winona Ryder) poodle, Persephone — who steals the show when she's "zapped" and gets a poof a la The Bride of Frankenstein.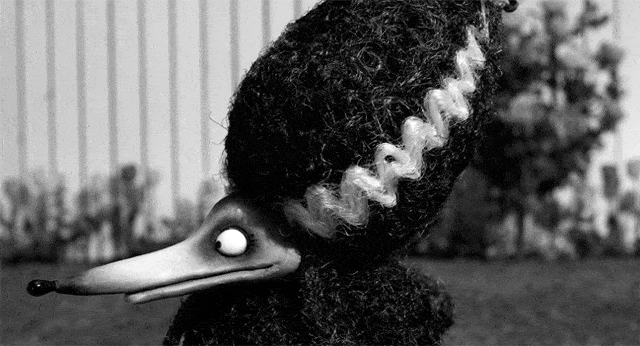 Parents will have fun picking up on all of the old school monster movie references. For instance: Shelley, a turtle who turns into a Godzilla-like creature, could be a nod to Mary Shelley, the writer of Frankenstein. There are plenty more, too. It took me awhile to place Mr. Burgermeister (Martin Short), Victor's grumpy neighbor and mayor of New Holland — but after a little Google searching, the character is said to be indirectly named after Burgermeister Meisterburger from Santa Claus is Coming to Town, another stop motion classic.
Personally, I loved Frankenweenie and I know my daughter will, too. The movie is rated PG, and there are no graphic scenes. Remember, this is a kids movie from Disney, after all! 🙂
I would recommend Frankenweenie for ages 6 and up– but certainly younger if your child has seen The Nightmare Before Christmas or similar. My daughter started watching Corpse Bride at age 4, so I know there are young kids out there that love this type of animation. You know your child best.
Special thanks to Walt Disney Pictures for providing the opportunity to attend the red carpet premiere of Frankenweenie. All opinions are my own.