Grilled Zucchini & Eggplant Bruschetta Recipe — Simple & delicious Bruschetta made with grilled zucchini, eggplant, Parmesan cheese and Mezzetta Marinara sauce.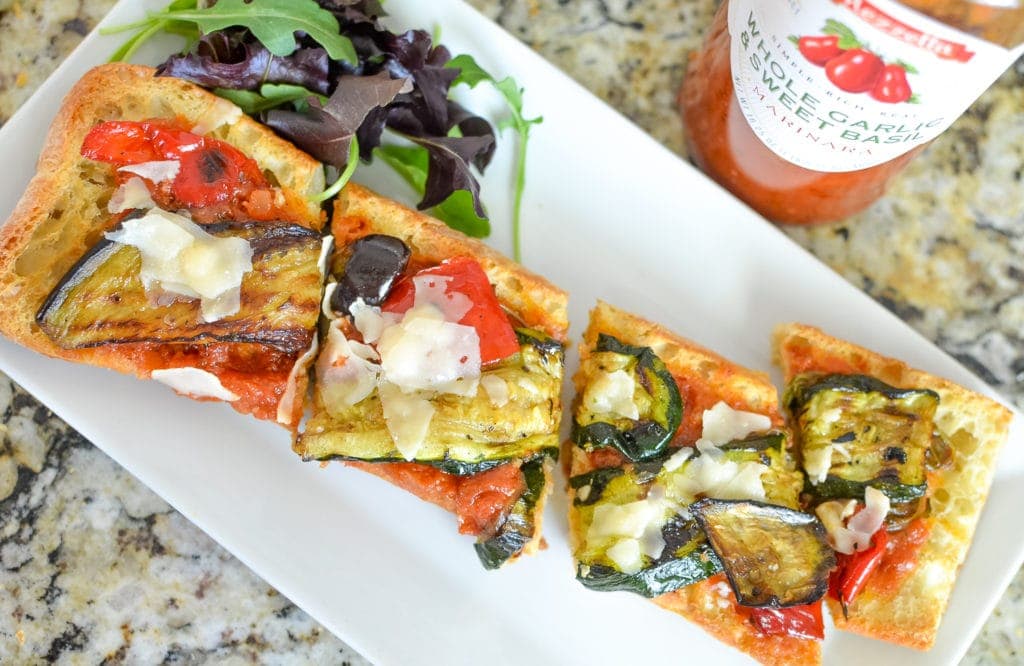 If there was one country that I fell in love with at first sight, it's Italy. The food. The wine. The history. The culture. The picture-perfect landscapes.  ...did I mention the food!?
It really doesn't get much better than Italy.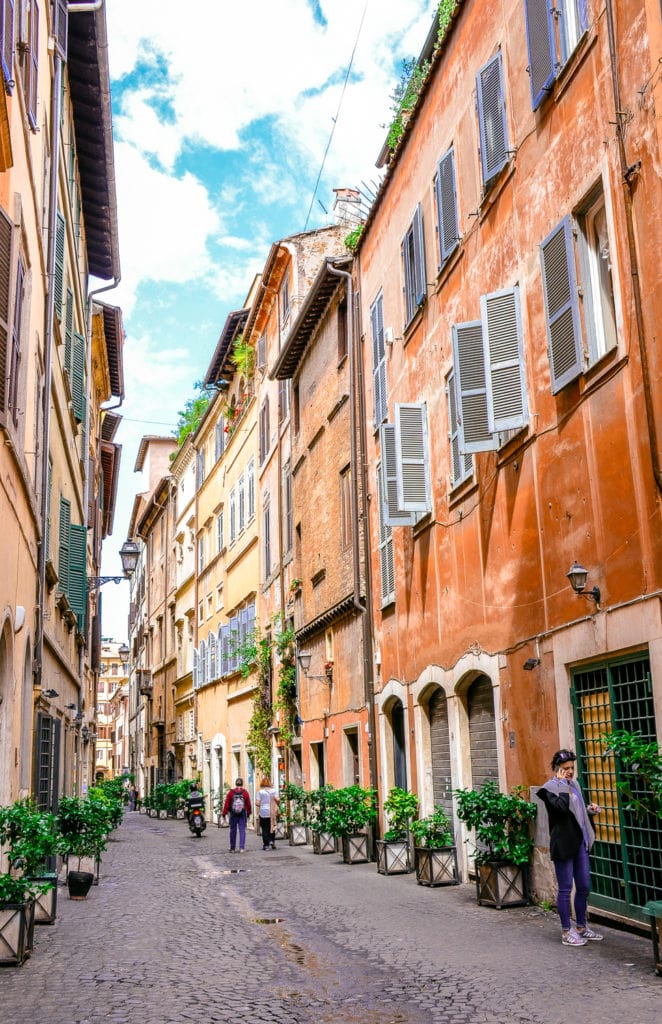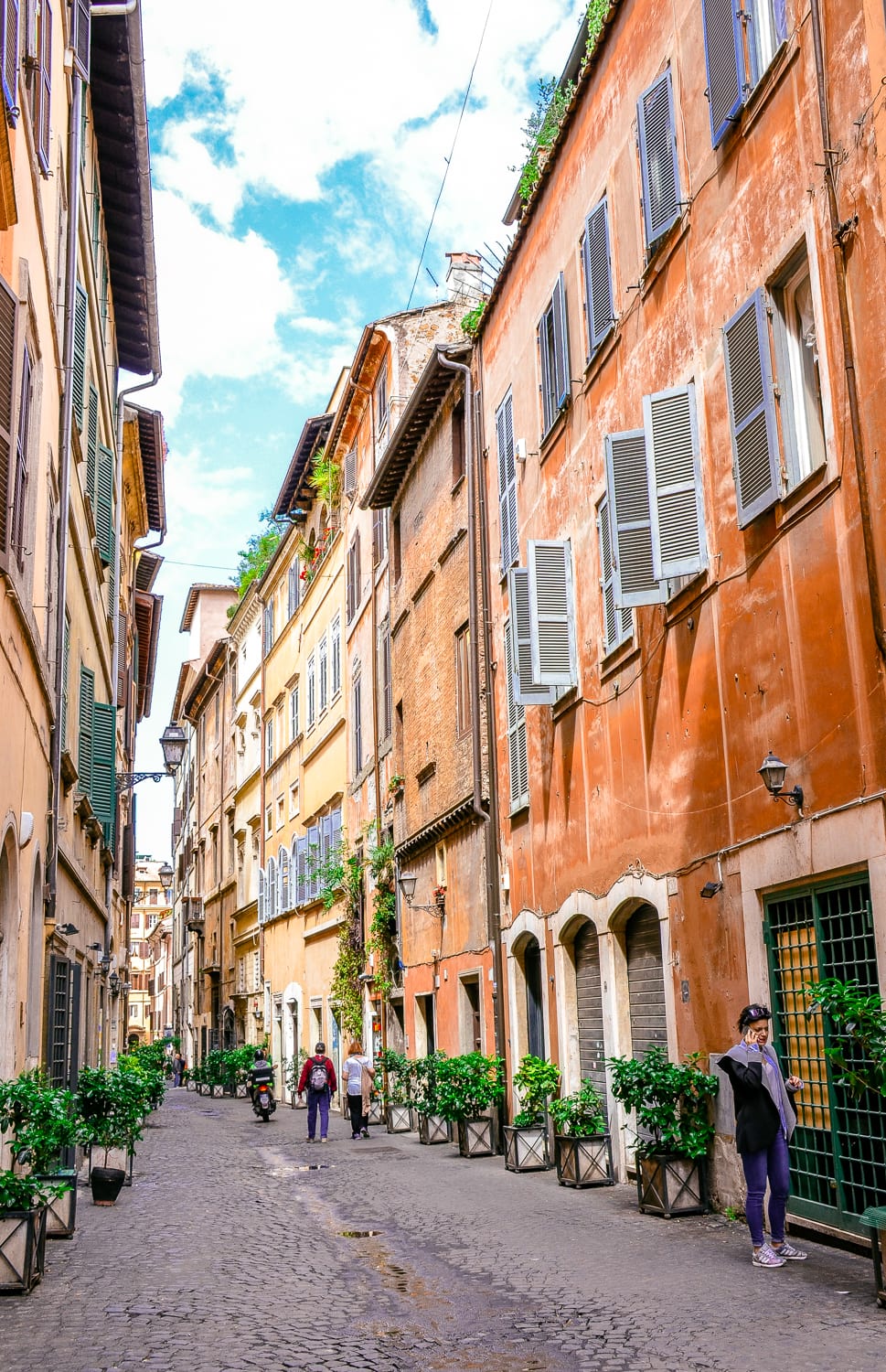 It almost doesn't matter which part of Italy you visit because the food is fantastic everywhere. Everything is always fresh— made with the simplest ingredients. When I return home I find I crave this style of food, especially with Italian dishes I try to re-create.
Aside from making marinara sauce from scratch (I simply don't have the time), there haven't been a lot of options in the grocery aisle for real sauce made without sugar, paste or other filler ingredients. Until now.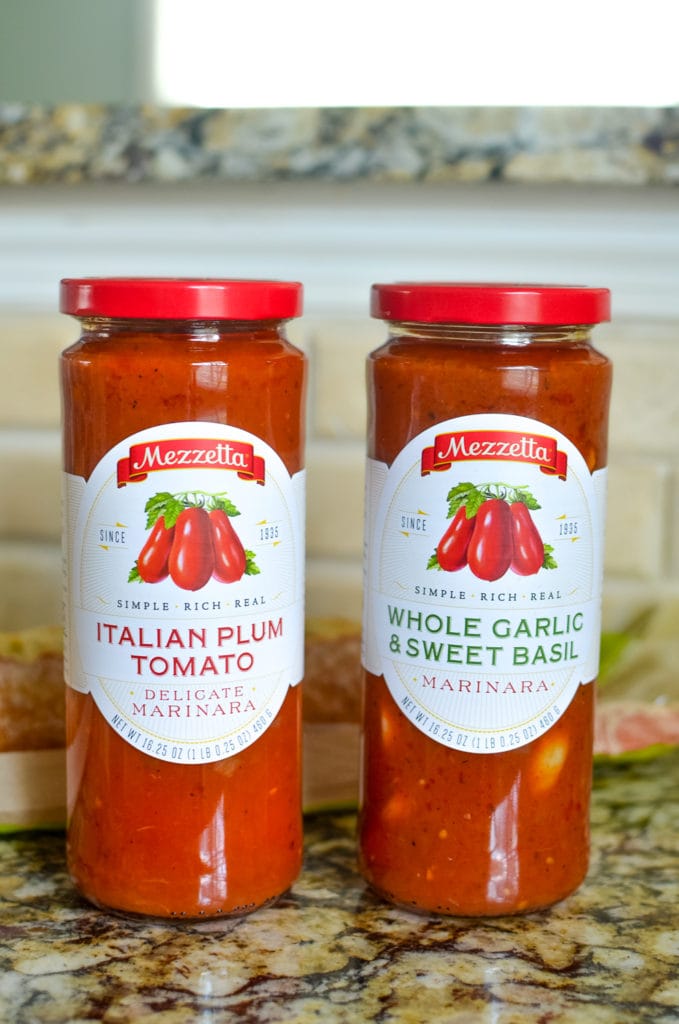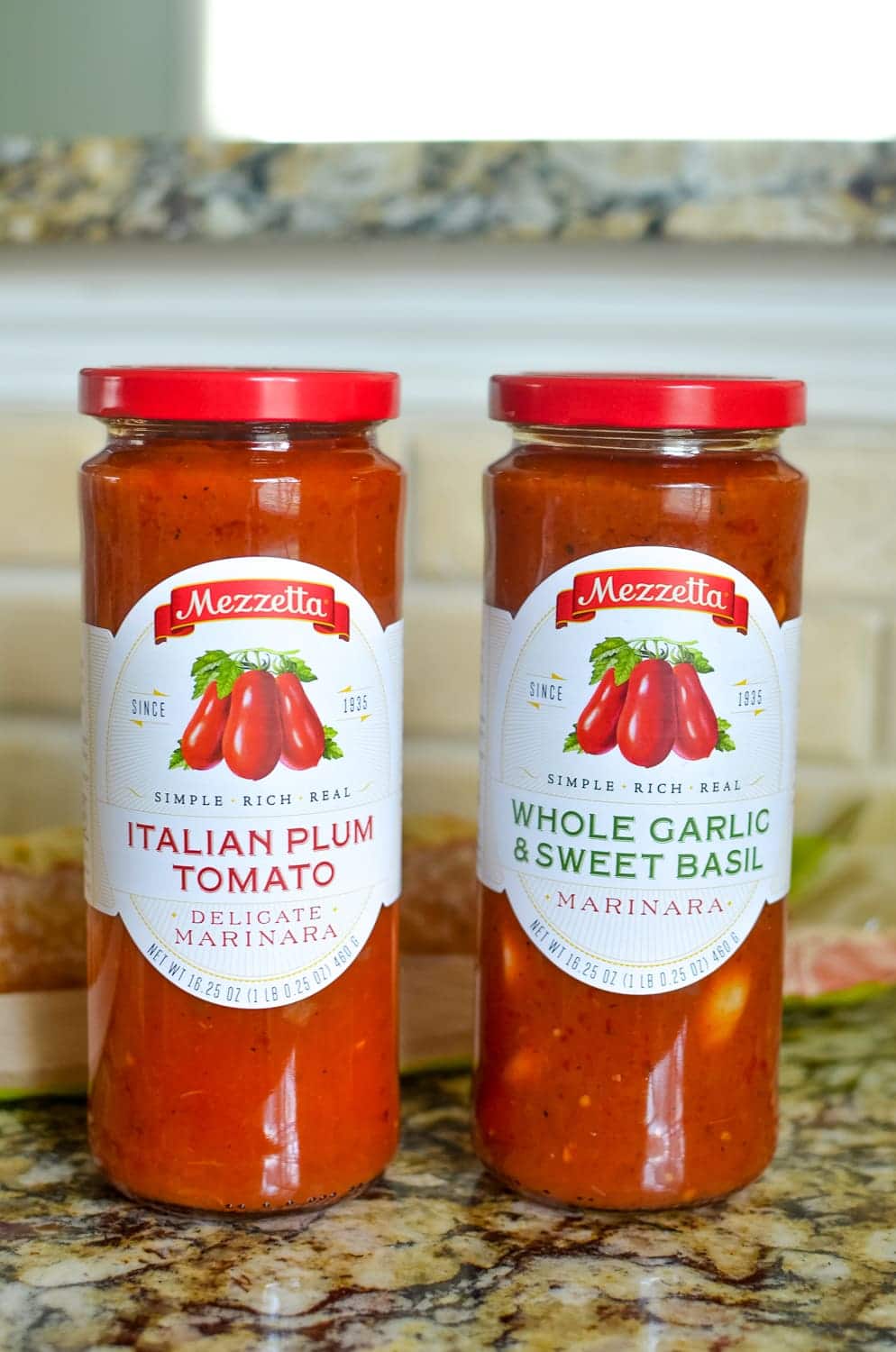 Mezzetta recently launched 6 flavors of Marinara sauce made with San Marzano Tomatoes — the world's best tomatoes hailing from the rich soils of Italy's San Marzano region.
Mezzetta® Marinara
Italian Plum Tomato
Whole Garlic & Sweet Basil
Caramelized Onion & Butter
Calabrian Chili & Garlic
Truffle, Porcini & Cream
Parmigiano Reggiano
I picked up two jars of Mezzetta® Marinara at my local Publix to try with a simple bruschetta recipe made with grilled eggplant and zucchini. It was fantastic!
Grilled Zucchini & Eggplant Bruschetta Recipe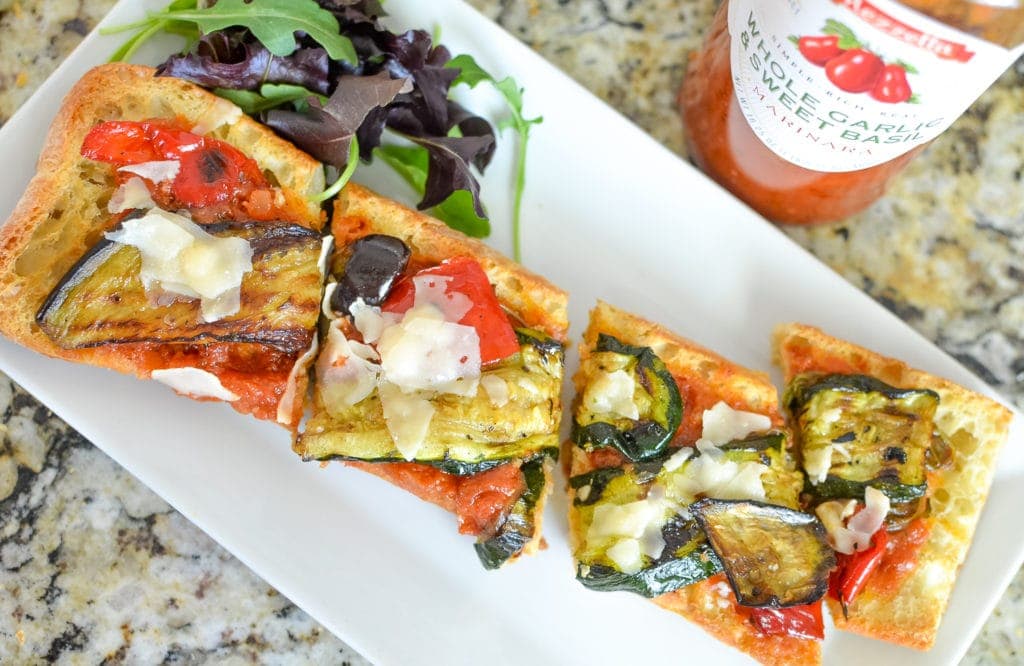 Zucchini & Eggplant Bruschetta Recipe
Ingredients
Ciabatta loaf

Mezzetta Marinara sauce

any variety!

Grilled eggplant and zucchini

Shaved Parmesan cheese

Olive Oil
Instructions
Preheat oven to 350 degrees.

Cut Ciabatta loaf lengthwise and brush with olive oil.

Toast lightly in oven for approx 10 minutes.

Brush toasted bread with Mezzetta Marinara sauce.

Add grilled eggplant and zucchini. (I also added red peppers)

Top with shaved Parmesan cheese.

Return loaf to oven to heat for additional 10 minutes.

Slice and serve immediately.
Tip: Brush slices of eggplant and zucchini with balsamic vinegar before cooking on a grill pan. Alternatively, you can use frozen eggplant and zucchini strips (defrosted) to save time.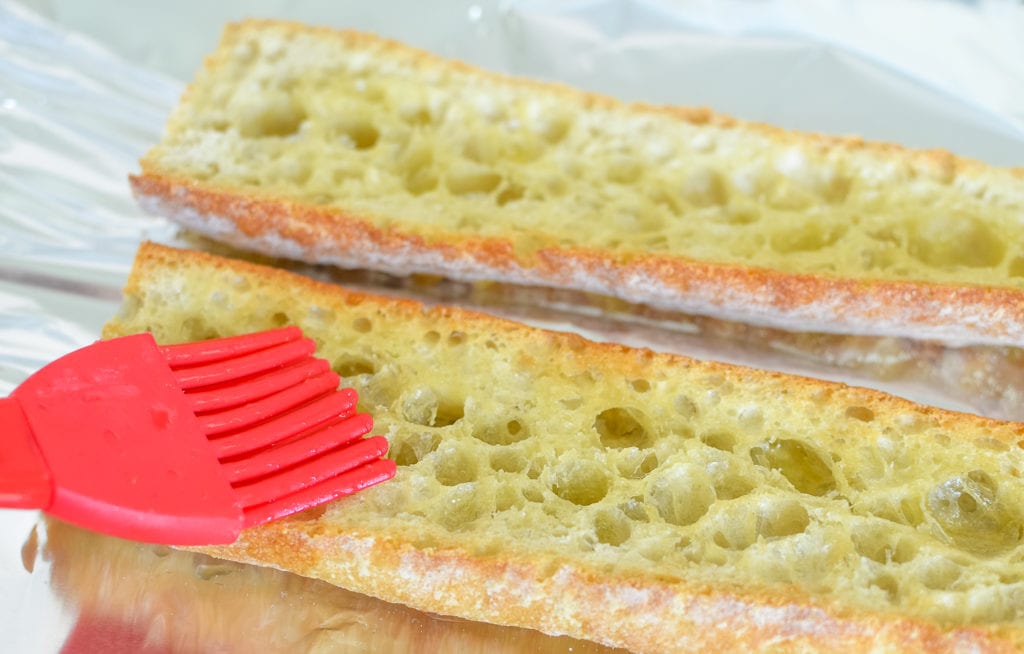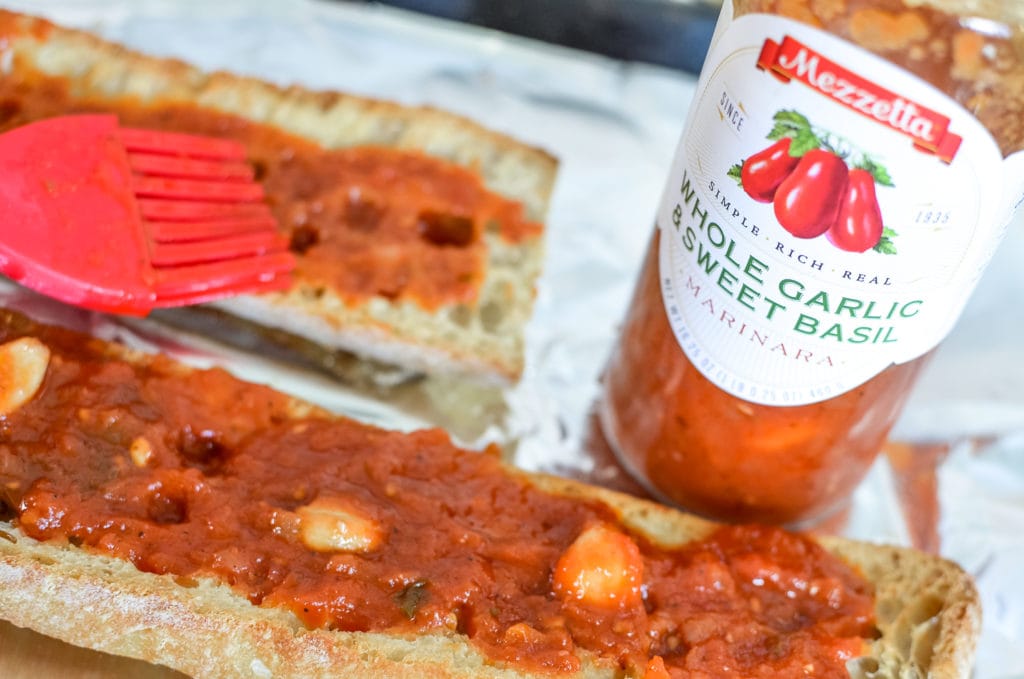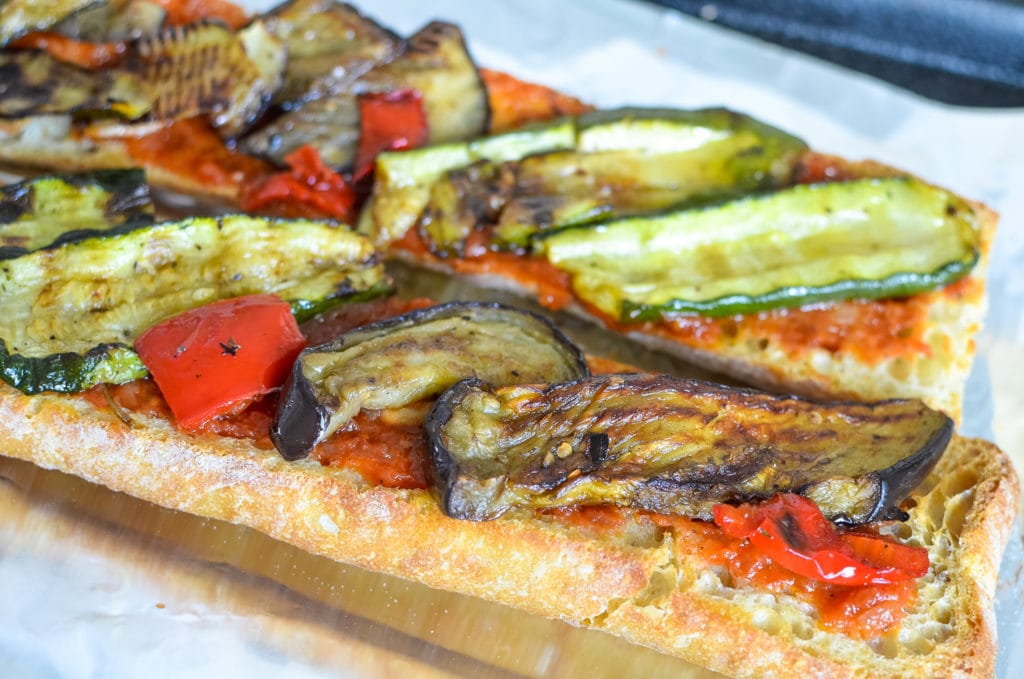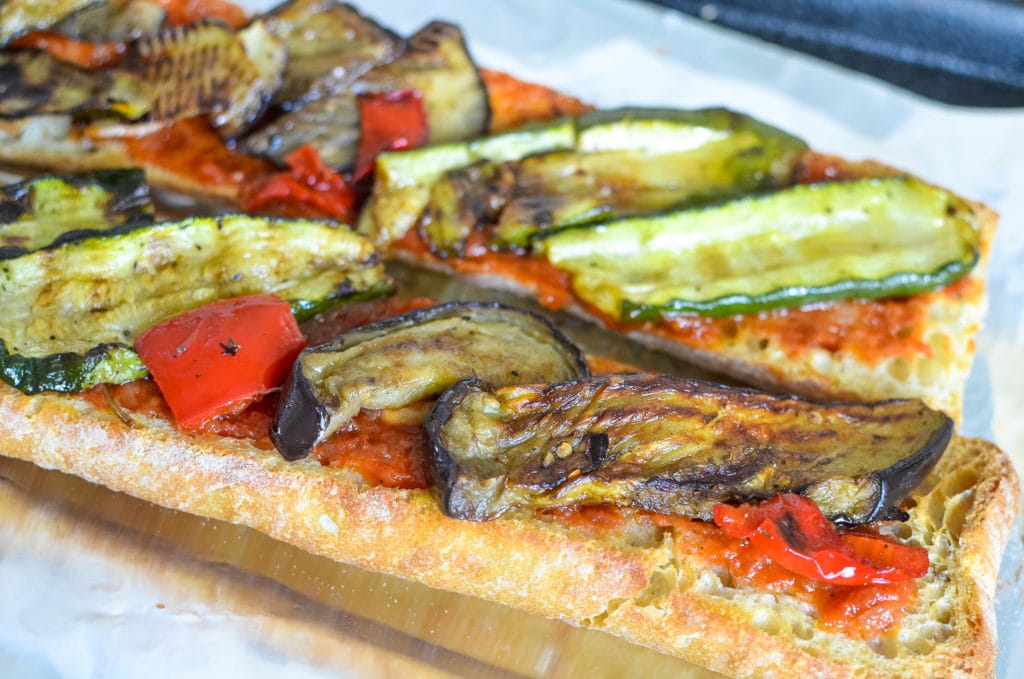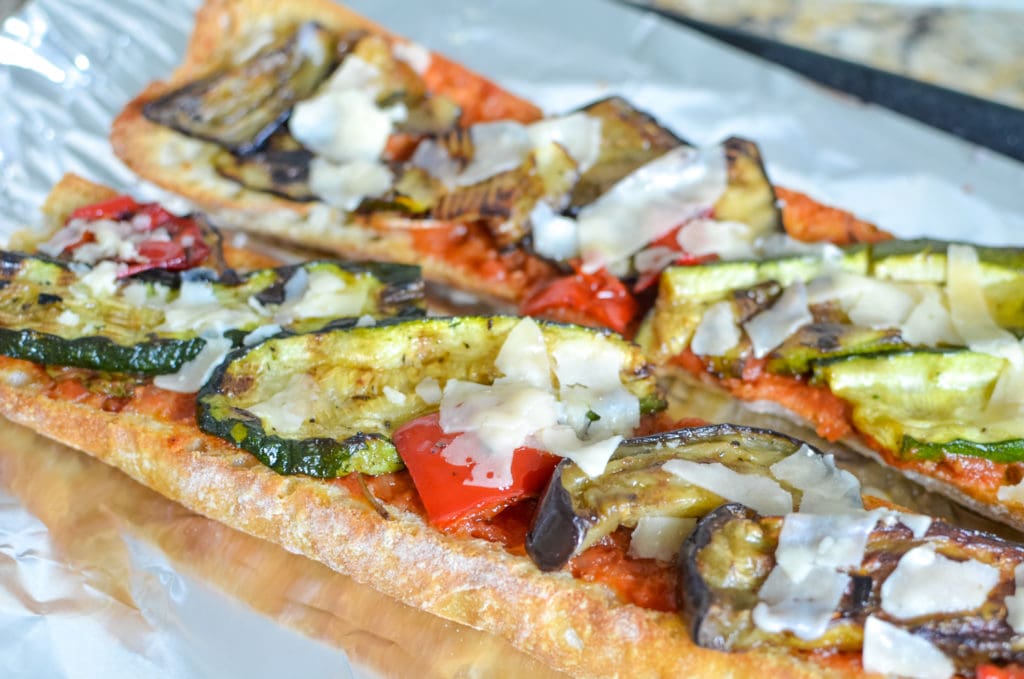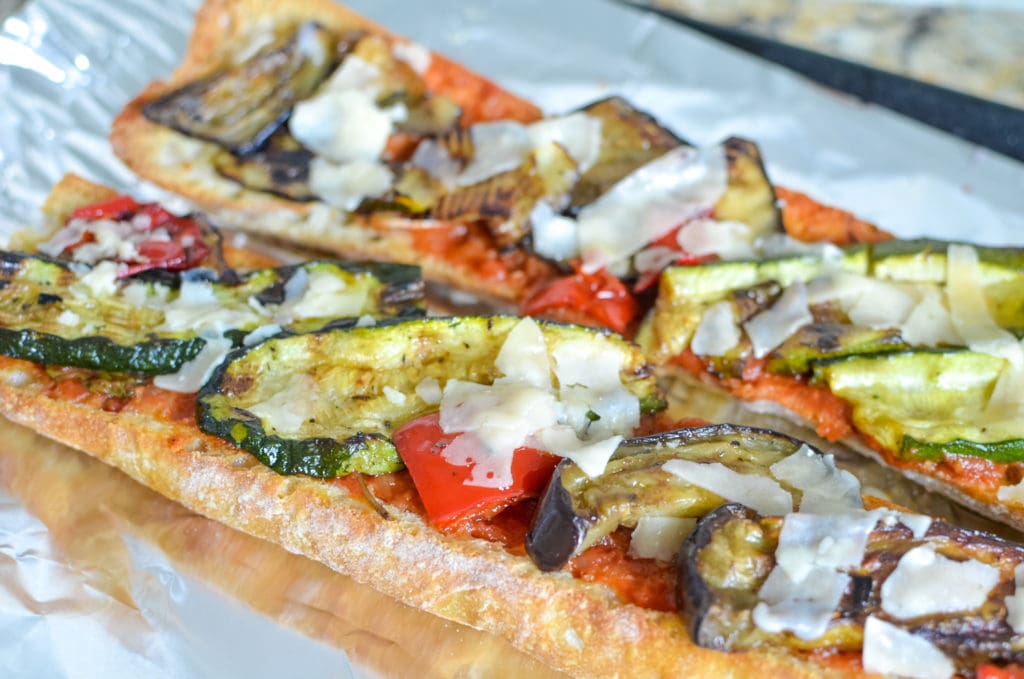 I'm not kidding when I say that Mezzetta® Marinara is one of the best sauces that I've ever had out of a jar. You can taste the quality of the ingredients, and I love that it's natural with no shortcuts. I will be stocking up the next time I go to the store!
WIN A TRIP TO ITALY!
Want to go to Italy for a once-in-a-lifetime culinary experience? One lucky winner and guest will attend a cooking class and farm tour in the San Marzano region of Italy and explore other cities of Italy. The Grand Prize trip consists of the round trip coach air transportation between the major commercial airport nearest winner's residence and Rome, Italy, the culinary experience and tour of Italy.
--> CLICK HERE TO ENTER! <--