For 6 weeks I participated in an HP Virtual Focus Group and compared 2 printers- The HP Photosmart C6380 and the Kodak ESP 7.
You can follow my past posts here-
I tested just about every feature on each printer and printed hundreds of photos. There was a clear winner right away which stayed consistent throughout the entire 6 week focus group.
The printer that outperformed the other in photo printing was the HP Photosmart C6380!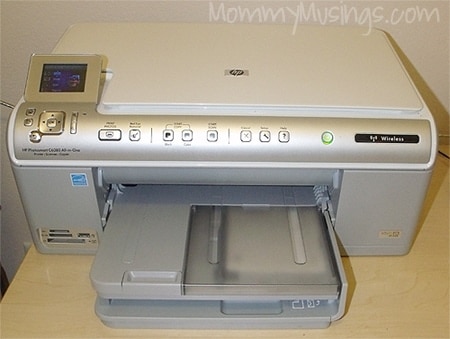 The photos were consistently clearer and looked more professional than the Kodak. The printer is easy to use and I have no complaints, which is why I'm keeping it.
I think the Kodak ESP 7 is a good printer, but if you are looking for a photo printer with lab quality printing results the HP is a better choice between the two.  Both printers performed about the same when printing regular black and white documents. I also noticed similar quality with the scans. The HP printer paper was notably the winner in the many tests I conducted, including a water test. The paper is of a heavier weight and holds on to the ink better than the Kodak paper.
I will still buy Kodak products as I will HP. In this particular focus group I compared the 2 printers side by side and these were my results.
As compensation for participating in the HP virtual focus group I got to keep the printer I liked best.