This is a sponsored post written by me on behalf of Wrigley Jr. Company. All opinions are 100% mine.
Raise your hand if you love Starburst! Yeah, me too! When I was in my teens, Starburst was THE candy. There was even a time when I saved my Starburst wrappers and made bracelets out of them… and after a quick peek on Pinterest, apparently this is still a thing!
Now, I don't eat Starburst but once or twice a year, usually only after Halloween or Easter when I pick through my daughter's candy, but I did notice a new gum the other day at Target from Juicy Fruit featuring Starburst flavors, and of course I had to try it.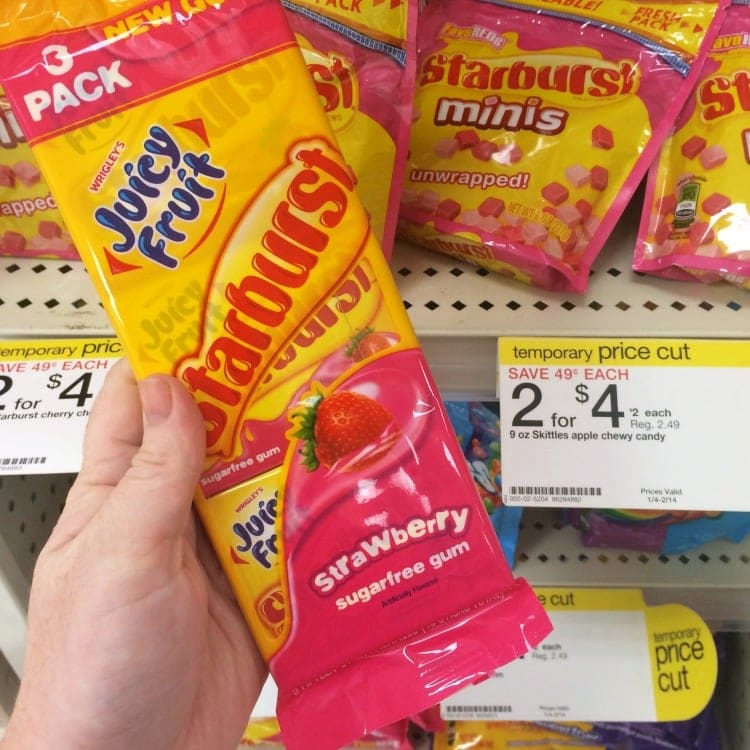 Juicy Fruit® gum with Starburst® flavors comes in two flavors: Strawberry and Cherry. I chose to try the strawberry because the pink Starburst was always my favorite. Sure enough, it tastes exactly like strawberry Starburst and now I'm hooked... thankfully the gum is sugar-free!
Juicy Fruit® gum with Starburst® is available in Single-packs (15 sticks) & Multi-packs (3 single packs), and you can Save Now at Target! with this great coupon.
Free Printable DIY Valentine - I "Chews" You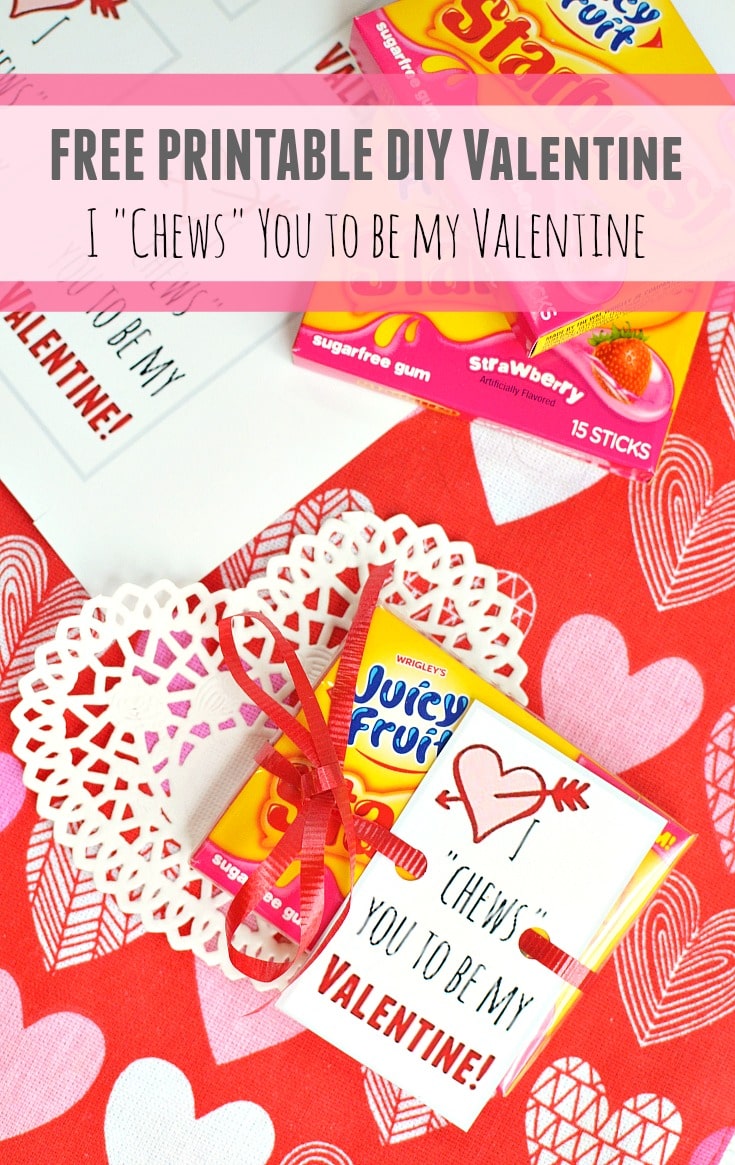 Need an easy DIY Valentine? I made these cute I "chews" you to be my Valentine cards to go with a pack of new Juicy Fruit® gum with Starburst® gum. It's a quick and easy way to let someone know you're thinking of them ... and they get an awesome pack of gum, too!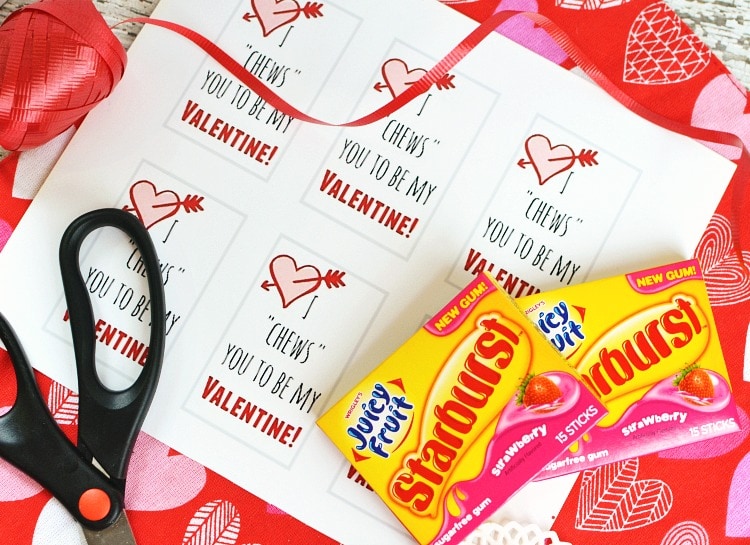 Step 1: Go to Target and purchase single or multi-packs of Juicy Fruit Starburst gum.
Step 2: Print out this free pdf on card stock or photo paper and cut out desired number of "I chews you" labels (there are 9 labels per sheet)
Step 3: Use a hole punch to put two holes on each side of the "I chews you" label.
Step 4: String curling ribbon through the holes and around the gum package - tie a little bow to complete the valentine. Happy Valentine's Day!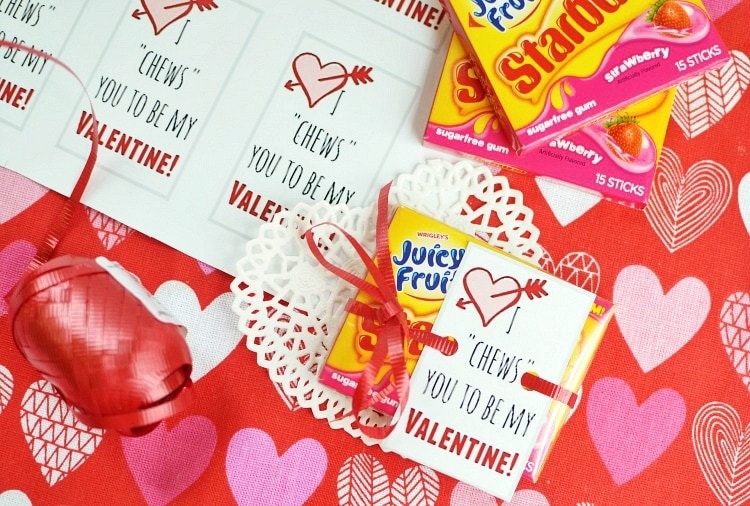 Which Juicy Fruit Starburst flavor are you excited to try- Strawberry or Cherry?