It is June 1 already! And in celebration of the International Children's Day I'd like to suggest an app that can help you keep track of your kids' whereabouts and make sure they are safe. With GeoZilla you can oversee your family members' location and get notified when your closest people arrive or leave home, school or work.
You can never be too careful when it comes to your family, and GeoZilla app helps give you the peace of mind you need when raising kids and teens— you can even use the family locator to create reminders, such as picking up milk on your way home, and the app will send an alert you're near the store. How cool is that!?
The great news is GeoZilla is offering their locator app for FREE! The app covers 12 family members, location history of every member, unlimited location alerts and reminders.
GeoZilla features include:
Battery-friendly location tracking for family & friends
Knowing when they leave or arrive a place, like school or home
Private messaging and sharing images & video
User-friendly location history for the entire family
Family reminders via location and time-based tasks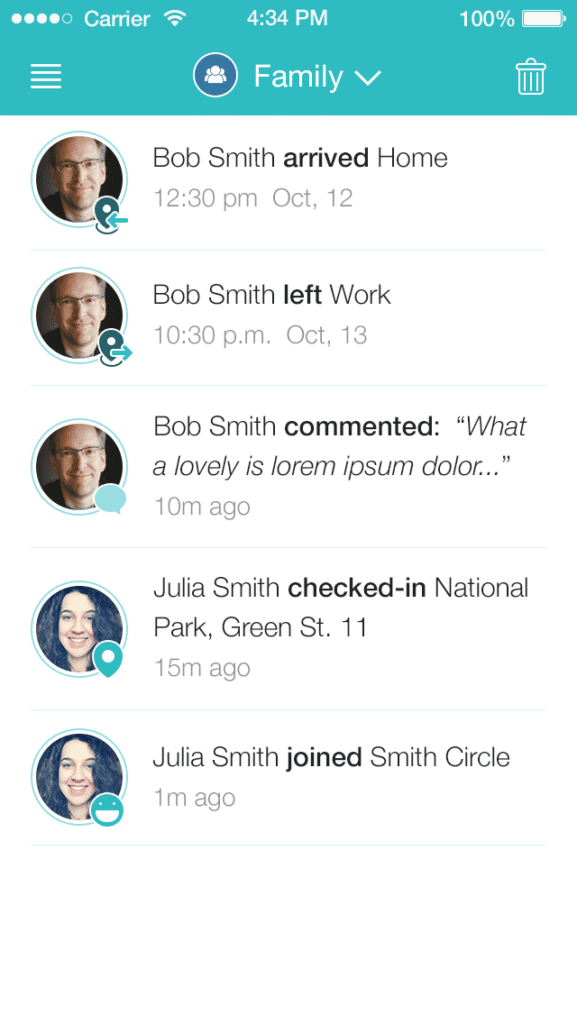 As we are moving to a new city soon, I will be relying on Geozilla to keep track of my family as we get our bearings. The Geozilla app will also be very useful when I'm traveling, which is always a time of worry for me, allowing me to know when my husband and daughter arrive to school or home safely. Alternatively, they will be able to see when I've arrived at my destination giving us all security.
Click here on your smartphone (iOS or Android) to get the Geozilla app for free.