Recently I was sent 2 boxes of Fruit Loops Cereal. One box was the original Froot Loops with no added fiber, the other box was the new Froot Loops with Fiber. Our challenge was to do a taste test to see if we could tell the difference between the two.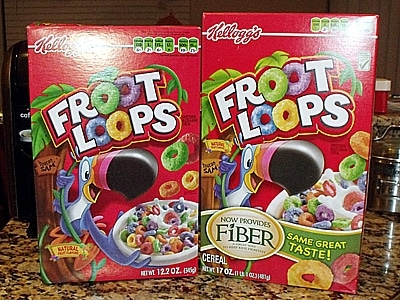 My daughter and I each had a bowl of the two cereals. It was obvious after the first few bites that there was no way to tell the difference between the two. The Fruit Loops with added fiber is just as yummy as the original Froot Loops, with the added benefit of extra fiber! We also received 2 boxes of Apple Jacks Cereal with added fiber, and again, we could not taste the difference.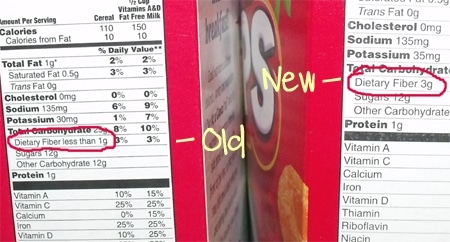 In our house these two cereals are a staples. I am sure there are better choices out there, but my daughter enjoys both Froot Loops and Apple Jacks. At this point in her life I am concerned with her getting a full breakfast with nutrients and both these cereals have that with the addition of milk. It is nice to see that Kellogg's is making the effort to add the extra fiber in their cereals.
Why is fiber important?
Fiber is part of a healthy diet for all kids. It helps aid the digestive system and helps nutrients to be absorbed to turn food into the energy your kids need, keeping them going throughout the day.And starting kids out right with healthful eating habits, like including fiber in their daily diets, is a great practice that's likely to continue into the future.
For more information about these Kellogg's cereals, check out www.kelloggsnutrition.com
"I wrote this review while participating in a blog tour campaign by Mom Central on behalf of Kellogg's and received boxes of Froot Loops and Apple Jacks and a gift certificate to thank me for taking the time to participate."