As a native Floridian, I'm no stranger to Orlando and the surrounding resort areas. My husband and I take our daughter a few times a year to check out what's new at the theme parks— it's always guaranteed to be a good time!
Recently Caribe Royale came to me and asked if I was interested in staying for different kind of getaway … a 'Girlfriend Getaway' weekend at the resort with a guest. My first response was "Yes, of course!" — Caribe Royale All-Suite Hotel is one of the few larger resort properties that I have yet to visit. And if there's one thing I love, it's checking out new places! But who was I going to take with me? My best girlfriends live out of state, and since we're in the middle of the school year, I didn't want them to go out of their way for 2-days with me. My sister refuses to take a day off work, so she was out. Then it hit me— my mom! I haven't seen my mom since Christmas, and she's had a rough couple of months. We rarely have any mother-daughter bonding time, and taking her with me to Caribe Royale for a weekend of pampering would be the perfect escape.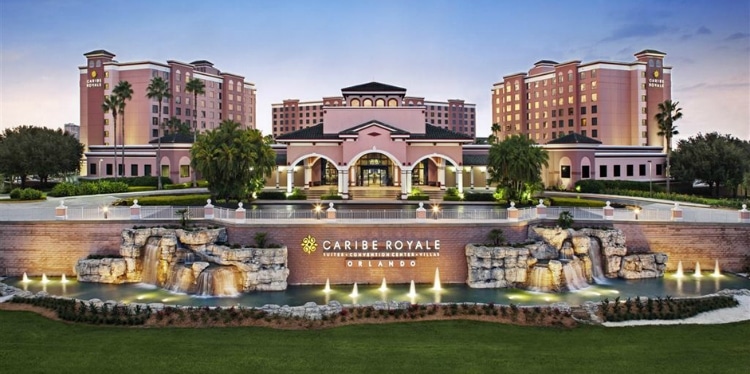 First a little background on the resort: Caribe Royale is an all-suite hotel located in Orlando, Florida, just minutes from the area's world famous theme parks and attractions. Set among more than 53 lush, tropical acres, Carib Royale features 1,218 spacious, well-appointed one-bedroom suites, 120 luxurious two-bedroom lakeside villas, and a wealth of desirable dining options and hotel amenities.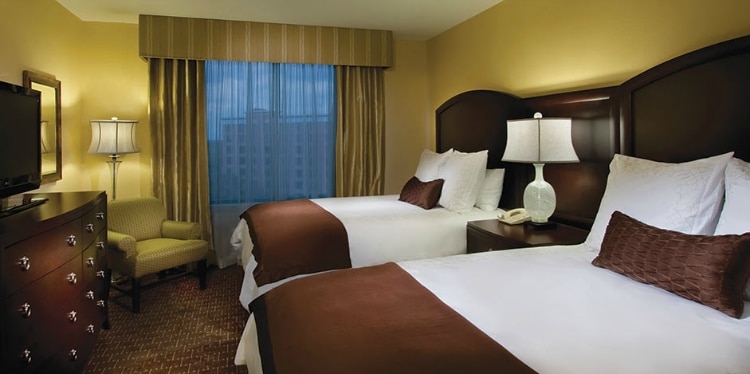 My mom and I will be staying in a double queen suite for 3 days and 2 nights. As part of our package we'll also receive a 60-minute Island Bliss Massage and a Classic Pedicure with coconut exfoliation from The Island Spa. I'm really excited about this because this will be the first time my mom has EVER had a professional massage— I know she's going to love it!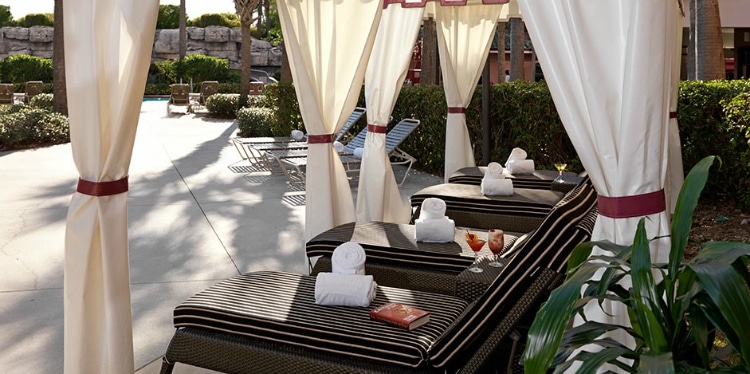 We haven't made any other plans for the weekend, so we're just going to go with the flow. Caribe Royale has an awesome 250,000 gallon free-form pool with a 75-foot waterslide and a poolside bar and grille, Calypso's, that I'm sure at least one of us will utilize. I actually see my mom and I taking advantage of one of the cabanas on the pool deck — for just $25 per day guests get use of a cabana with comfy lounge chaises, plush towels, free internet, a cooler of bottled waters, chilled towels and two free frozen drinks from the pool bar. Pretty sweet.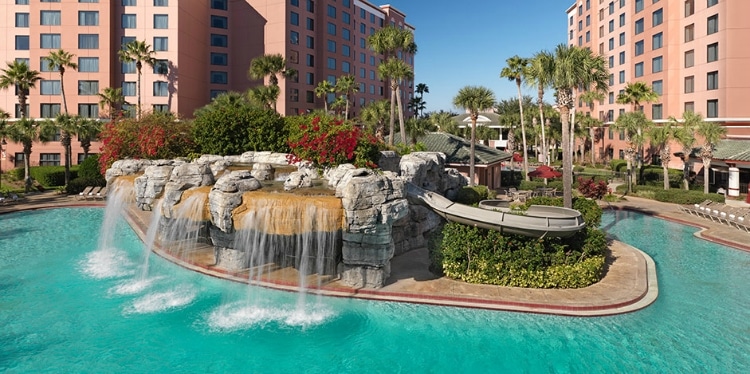 We'll be visiting Caribe Royale March 28-30 and you'll be able to follow all the fun on Twitter with hashtag #CaribeRoyale. Be sure to visit Caribe Royale at www.CaribeRoyale.com for special offers and packages, and don't forget Twitter and Facebook, too.
Disclosure: Compensation was provided by Caribe Royale via Burst Media. The opinions expressed herein are those of the author.