I'm finally home (and rested) from an amazing 4 days in Las Vegas! This was my first trip there and I was in town for BlogWorld Expo. To make the Vegas experience even more special, I joined my two BF's,  Shannon and Leigh, for an all-out Girlfriend Getaway!
To sum up our long weekend- it was indulgent and fabulous!
We stayed at the ultra-luxe Aria Resort and Casino, where we dined at the properties finest restaurants, saw Cirque du Soleil's VIVA Elvis, and even made time for a visit to the Spa.
Somehow we managed to get all this in, while attending every session of the BlogWorld Travel Track , doing the Expo floor, keynotes AND visited Zappos headquarters in an old school VW bus. I think NYC needs to pass on the title, "The City that Never Sleeps" to Vegas!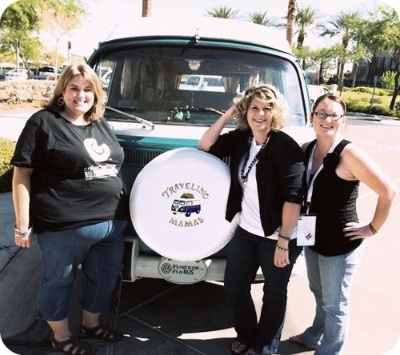 As always, I am going to be sharing every awesome detail!