When I was a little girl I loved helping my mom in the kitchen. She had a regular 9-5 job outside the home, so the hours that we spent preparing recipes together was pure quality time. Somewhere between peeling potatoes and snapping the ends off of green beans I developed a love for cooking that has stayed with me my entire life. I don't think my mom knows this, but I really consider her the reason that I am such a good cook today.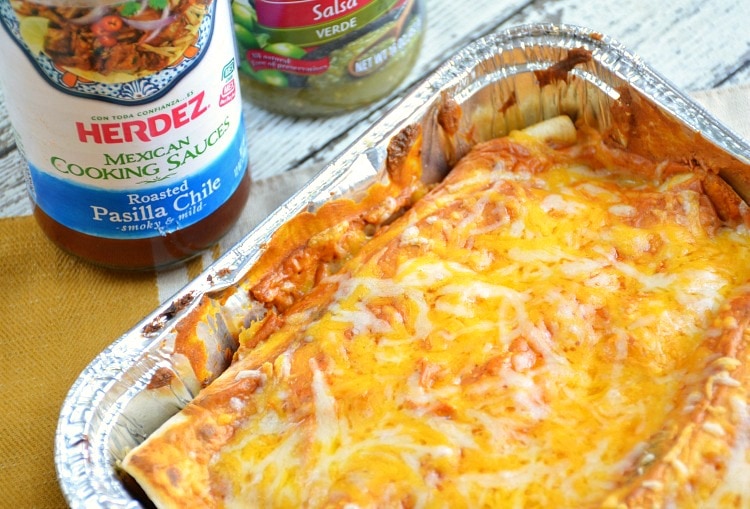 It never really occured to me until I had a daughter of my own about the importance of cooking with children.
My daughter is now 10-years-old and is finally showing an interest in helping me in the kitchen on a regular basis. Sometimes she would rather play on her computer then chop carrots or tomatoes— but I remind her that she's learning a valuable skill, and I'm confident she will thank me in another 10 years.
One of the ways that I get her interested in cooking is by introducing her to new foods and customs. Like her mom, she loves to travel and is very curious to cultures that are different than ours. When I found out about Día del Niño, or Day of the Child, a festive holiday celebrated across Mexico and in many Latin American countries to honor and appreciate children, I knew my daughter would be interested in learning more.
Día del Niño is celebrated each year on April 30th and is a time for communities to come together to hold special events for children and to remember the joys of childhood.
To teach my daughter about this special tradition, I partnered with Herdez brand to create an authentic Mexican recipe made with Herdez Cooking Sauces and Salsas.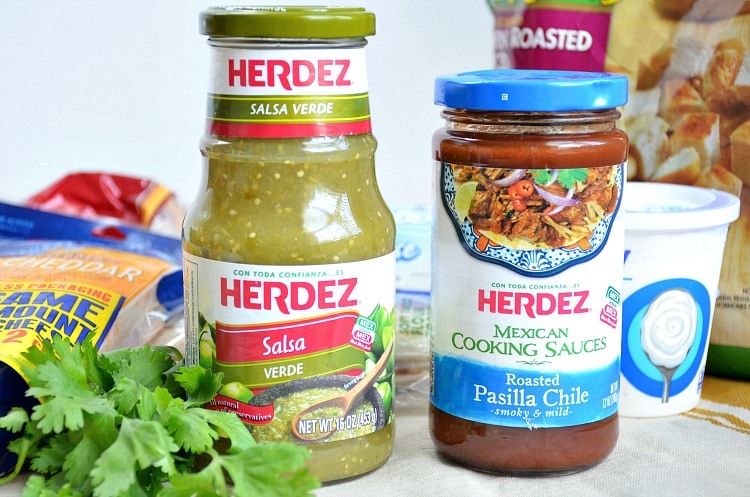 We made a test run of Creamy Pasilla Enchiladas this past week, and it was such a hit that we will be eating it again on April 30 for Día del Niño, at my daughter's request (It was THAT good!).
This Creamy Pasilla Enchiladas recipe was so easy that my little one practically made the entire dish herself! I think she was really proud that she only need the tiniest bit of help from me.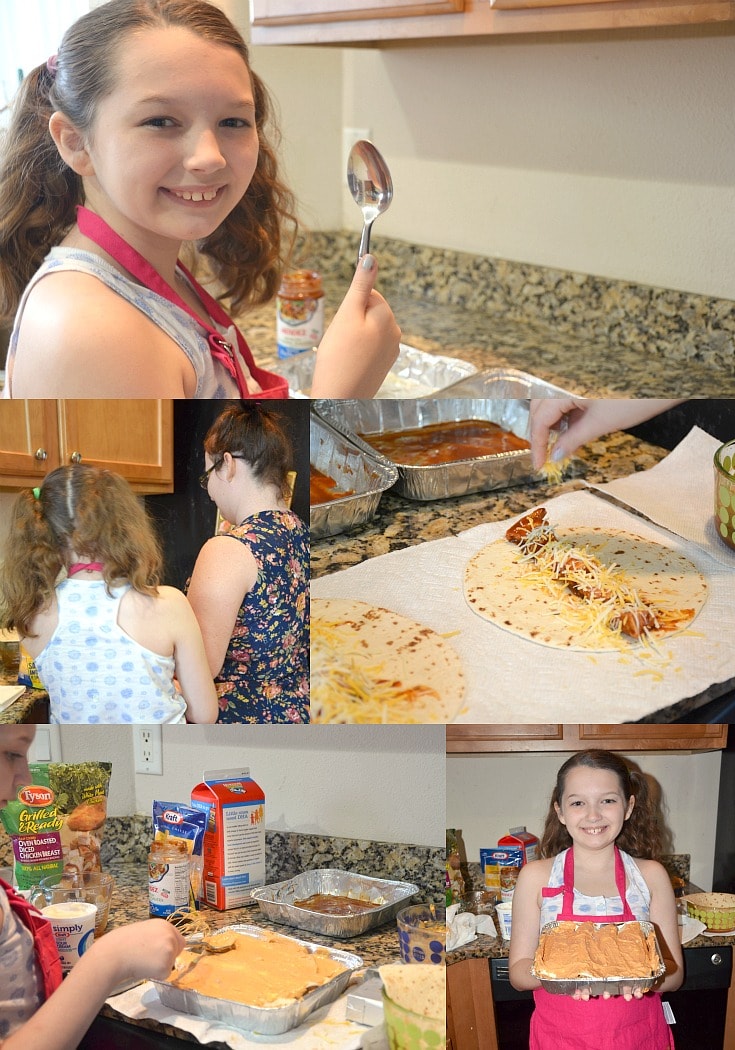 Creamy Pasilla Enchiladas Recipe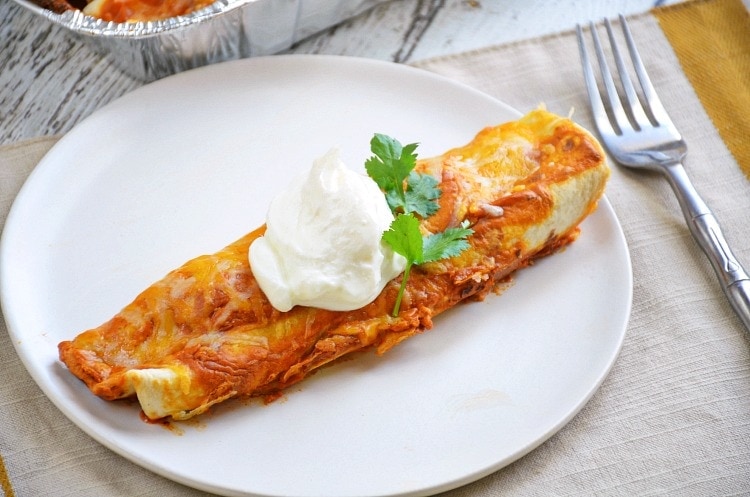 Creamy Pasilla Enchiladas Recipe
Creamy Pasilla Enchiladas Recipe
Ingredients
1 ¼

cups

HERDEZ® Roasted Pasilla Chile Mexican Cooking Sauce

divided

2

skinless

boneless chicken breast halves, cooked and cubed

8

8 inch flour tortillas

2

cups

shredded Cheddar cheese

divided

4

ounces

reduced-fat cream cheese

room temperature

2

tablespoons

sour cream

Garnishes

optional:

Sour cream

Chopped fresh cilantro
Instructions
Preheat oven to 350 degrees F. Lightly spray a 13x9 inch baking dish with cooking spray. Spread 4 tablespoons of the cooking sauce to coat the bottom of the baking dish.

Mix the chopped chicken and ½ cup of the cooking sauce in a bowl. Spread 3 tablespoons of the chicken mixture down the center of each tortilla. Sprinkle lightly with cheese, reserving at least ½ cup to top all of the enchiladas. Roll up the tortillas and place seam side down in the prepared dish.

In a separate bowl, mix together the cream cheese, ½ cup of the Herdez sauce, and sour cream until blended and smooth. Top each enchilada with some of the cream sauce.

Bake uncovered in preheated oven for 25 minutes. Sprinkle the remaining cheese over the enchiladas and continue baking until cheese is melted, about 5 minutes. Garnish with sour cream, olives, and cilantro, if desired.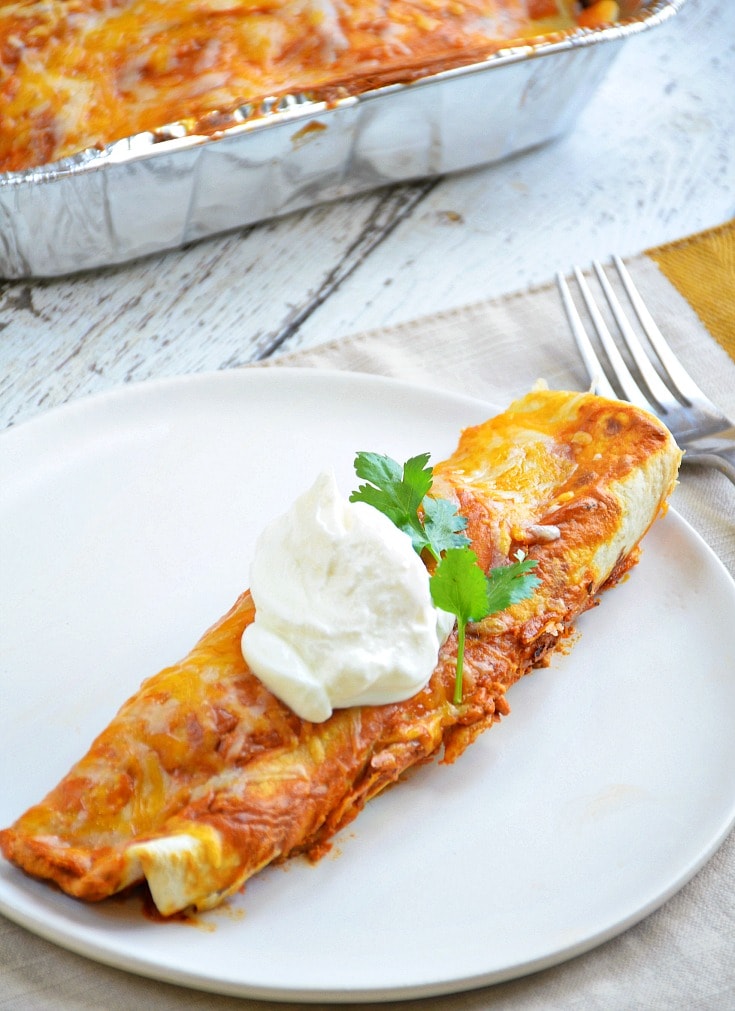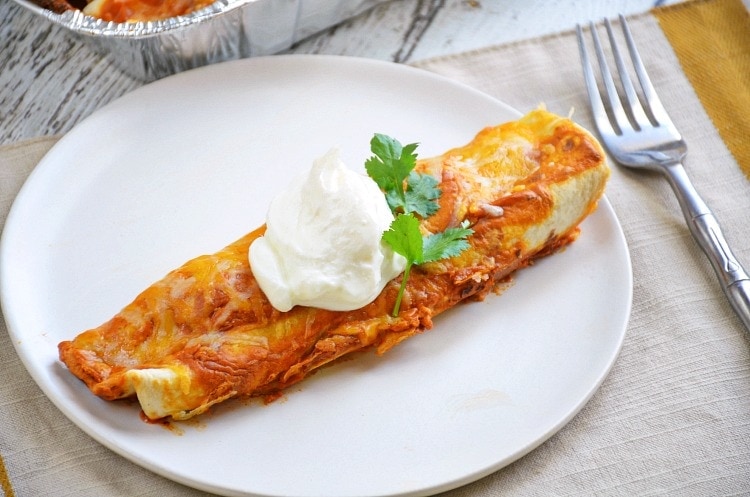 HERDEZ Facebook Contest
As Día del Niño celebrates the kid in everyone, HERDEZ brand is holding a #ThrowbackThursday photo contest on its Facebook wall! This promotion will last from April 6th to – April 30th.
Each week, three winners will be chosen to win a Día del Niño prize pack. One grand prize winner each week will win a socialmatic camera, film, HERDEZ product, HERDEZ apron and recipe cards. Two runner up winners each week will win a selfie stick, HERDEZ product, HERDEZ apron and recipe cards.
To enter, submit their favorite childhood photo tagged with #ThrowbackThursday directly on HERDEZ's Facebook page.
How will you celebrate Día del Niño this year?