Raise your hand if you like washing dishes. No one? Yeah, I feel the same way. I really shouldn't complain too much because I have a dishwasher— which one would think does all the work for you. Just load it up, add detergent and press start, right? Unfortunately, it's not always that easy.
Time after time I would wash my dishes in the dishwasher and be left with stuck-on food or grease, which basically left me to hand wash everything all over again. After a while I didn't see the point in having a dishwasher— and then a friend let me in one a little secret: Finish® Powerball® and Finish® Jet Dry®. A fantastic combo that makes dishes sparkle!
In addition to these great products, she gave me a few dishwasher tips that seriously enhanced my dishwashing experience.
Dishwasher Tips to Make Your Dishes Sparkle
Run Tap Water First
For sparkling clean dishes, run your kitchen's hot water tap before starting the dishwasher to make sure the water entering the machine has reached its highest temperature.
Scrape, Don't Rinse
Scrape your dishes because the enzymes in your detergent that soften burnt-on food need to cling to protein/starch, such as egg and oatmeal, in order to work properly.
Load Properly
Cups, glasses and less soiled items should be placed on the top rack. Generally, larger and dirtier items are best on the bottom rack.
Use Finish® Quantum Max®
Powerful clean
Scrubs-away dried-on leftovers
Cuts through grease stains
Attacks burnt-on food
Targets tough stains
Removes tea and coffee stains
Rinses away residues
No need to pre-rinse
Don't Forget Finish® Jet Dry®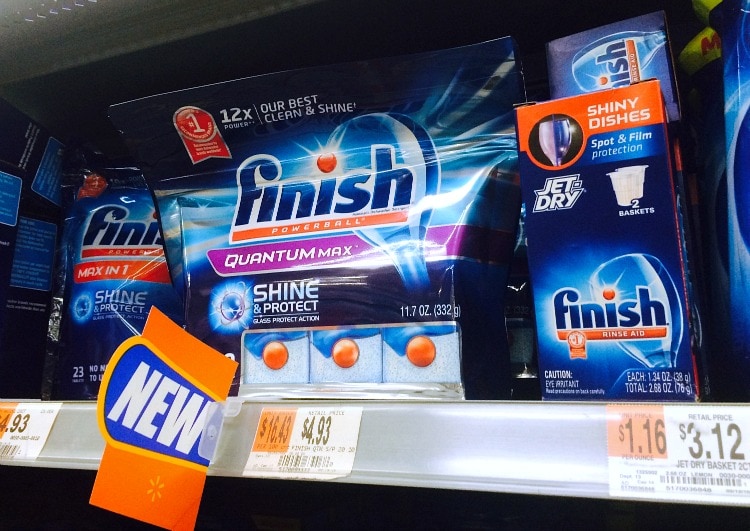 Simply fill your rinse aid dispenser with Finish® Jet-Dry® Rinse Aid and it will be automatically released in the rinse cycle every time your dishwasher runs. Finish® Jet-Dry® Rinse Aid has 5x power actions and helps to remove spots and dry dishes.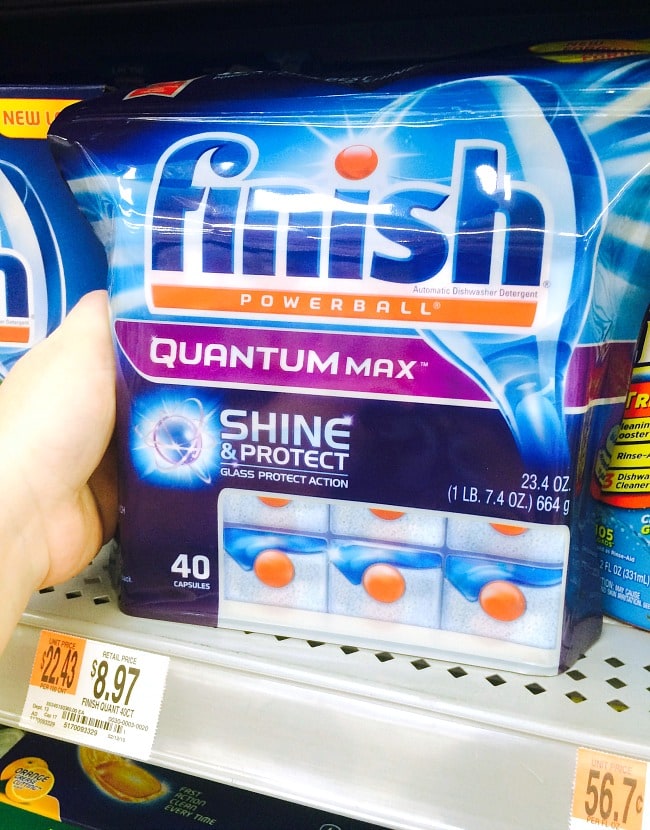 This is a sponsored conversation written by me on behalf of Reckitt Benckiser. The opinions and text are all mine.