Cook's and Foodies' Gift Guide
Gift the perfect item to the cook or foodie in your life! This list includes food items, appliances, handy tools, and a bit of everything in between!

There is nothing that makes me happier than to see so many amazing ideas for the cook's and foodies' gift guides this year. I love being in the kitchen, and of course, I love food, so it makes perfect sense that I would want a list of ideas for my fellow foodies. Below you are going to find a few of my favorite items, plus some fun ideas from our sponsors that are amazing and ideal for gifting this year!
This is a sponsored post. Many of the items and brands included in this list have compensated me with product samples. All item opinions are my own and are not swayed by the brand, but by my own experience.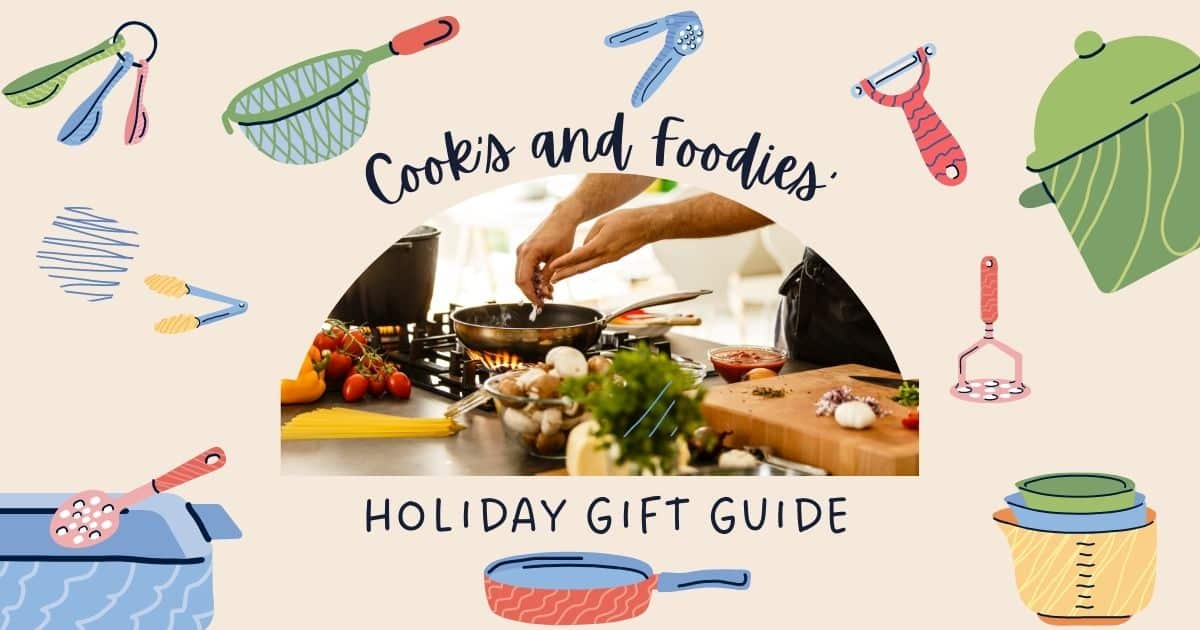 Cook's and Foodies' Gift Guide
There are tons of great ideas on this list from appliances to food to seasonings and everything in between. There is definitely a great list of ideas here that will keep you from feeling like your gifts are boring. You will appreciate the great products, and might even find a little treat just for YOU!
The Ultimate Foodies Gift Guide
Cook's and Foodies' Gift Guide
Gift the perfect item to the cook or foodie in your life! This list includes food items, appliances, handy tools, and a bit of everything in between!
Budget Cook's Gift Ideas
Of course, some of these items may be out of our budget range, and we understand that completely. There are a lot of ways the holidays can bring stress, but gift shopping shouldn't be a part of that. So, we have some budget and free items below to get you started on gifting if your budget is limited this year. I recommend you start with our list of homemade gift ideas, or pick one item from this list above, and add to it with simple low-cost additions.
Make a gift in a jar. I love this brownie-in-a-jar gift idea, and you can also do gingerbread cookies in a jar, or my favorite moose tracks cookies in a jar. I have also seen a cake in a jar, soup in a jar, or even a spiced tea in a jar. These all-use items you already have in your pantry, or if purchased, can be used in your pantry so they fit into your budget easier.
Crochet towels or dishcloths. If you already know how to crochet, this may be on your list regularly. If not, there are some great crochet hand towel patterns and crochet dishcloth patterns out there that are ideal for beginners.
Create a recipe book. This is a great one for a novice cook but can also be a cherished gift for those who have been cooking for many years. I love the idea of gathering up a bunch of recipes that are your family favorites and share them with friends and family. You can do handwritten ones in a binder, small note cards in a box, or you can even format them in a document and type them up to then print them out.
Cookbooks For a Foodie
This is a bit self-serving, but also something I really wanted to share. No matter what level of cook you are, there is always room on your shelf for another cookbook. I really love that I can add my own published cookbooks to this list, but am also sharing a few friends' cookbooks and some that I have found super useful over the years. These are great additions to any kitchen.
My Cookbooks
I have written and published 4 cookbooks over the last 3 years and will always recommend them. If the foodie on your list has an air fryer, you may want to check out the Mediterranean Air Fryer cookbook or my Clean Eating Air Fryer cookbook. They are filled with delicious recipes you can make in almost any air fryer. For the cook who likes a bit heartier meal, my Complete Dutch Oven Cookbook is a perfect choice. And, for the new cooks, The Complete Cookbook for Beginners is my latest cookbook that is also excellent for gifting.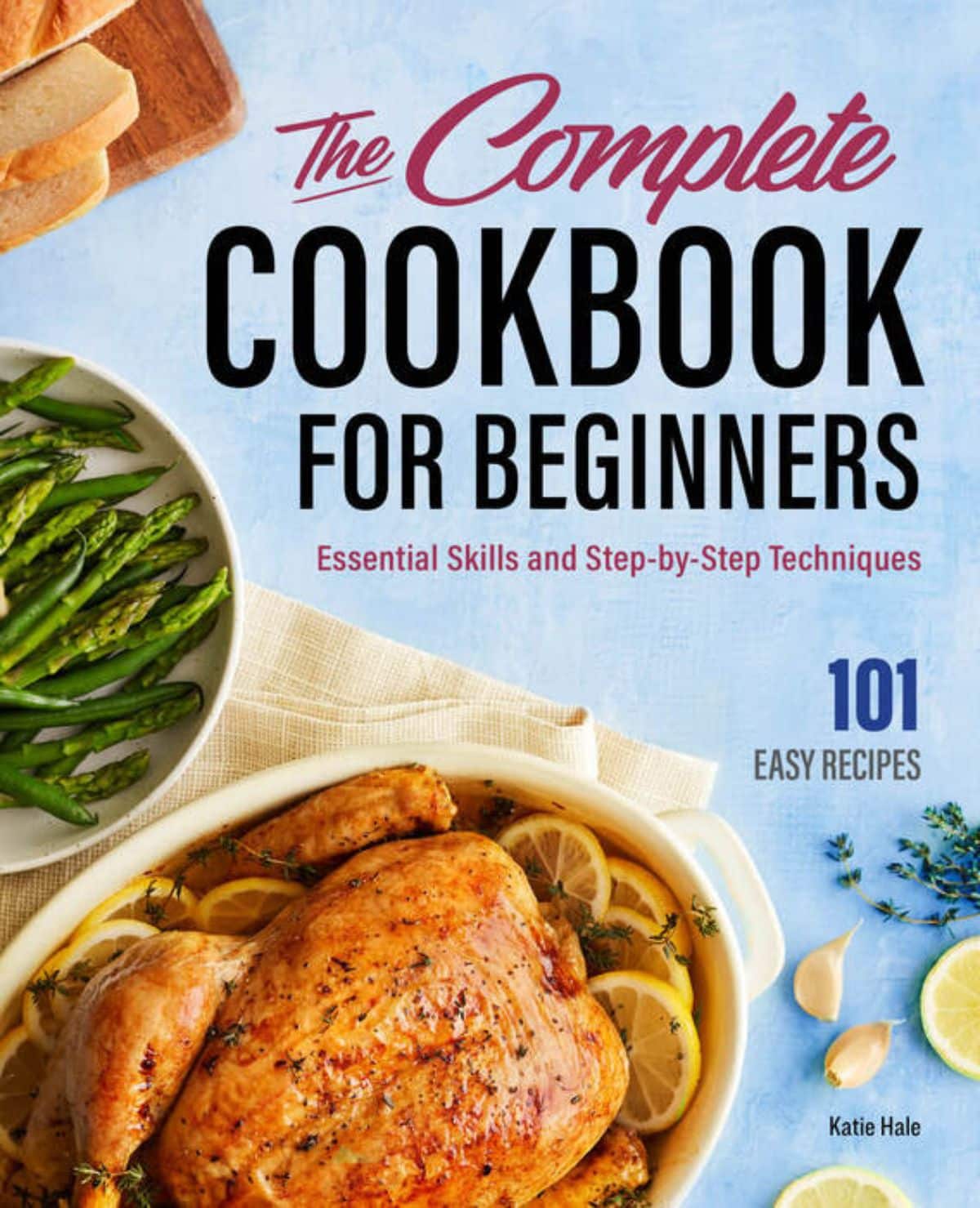 Special Diet Cookbooks
The Dairy-Free Comfort Food Cookbook: 110 Recipes of Familiar Favorites by Chantal Kirkland
Cook Once, Eat All Week: 26 Weeks of Gluten-Free, Affordable Meal Prep to Preserve Your Time and Sanity by Cassy Joy Carcia
Cooking From the Spirit: Easy, Delicious, and Joyful Plant-Based Inspirations by Tabitha Brown
Special Appliance Cookbooks
The Simple Comforts Step-by-Step Instant Pot Cookbook by Jeffrey Eisner
The Crock-Pot Ladies Big Book of Slow Cooker Dinners by Heidi Kennedy
Skinnytaste One and Done: 140 No-Fuss Dinners for Your Instant Pot, Slow Cooker, Air Fryer, Sheet Pan, Skillet, Dutch Oven, and More by Gina Homolka
The I Love Trader Joe's Air Fryer Cookbook by Rita Mock-Pike
General Cookbooks
The Betty Crocker Cookbook, 13th Edition: Everything You Need to Know to Cook Today by Betty Crocker
The French Chef Cookbook by Julia Child
Themed Cookbooks
50 Things to Bake Before You Die by Allyson Reedy
The Van Life Cookbook by Susan Marque
The Unofficial Hogwart's Cocktail Book by Bertha Barmann
More Gift Guides
Need more ideas for your holiday shopping list this year? We have you covered with something for everyone on your list including the kids and the animal lovers! Make sure you check out the lists below and bookmark your favorite items to buy!