One of the hottest food trends for the spring-summer 2017 the Buddha bowl. But you may be asking yourself, what exactly is a Buddha bowl? This post is brought to you by Pompeian for #TrendingintheKitchen.
A Buddha bowl is a healthy and colorful mix of vegetables, grains, protein, fruit, greens, nuts, seeds and healthy fats served in a large bowl. Its ample serving size is referenced to the belly of Buddha, hence the name.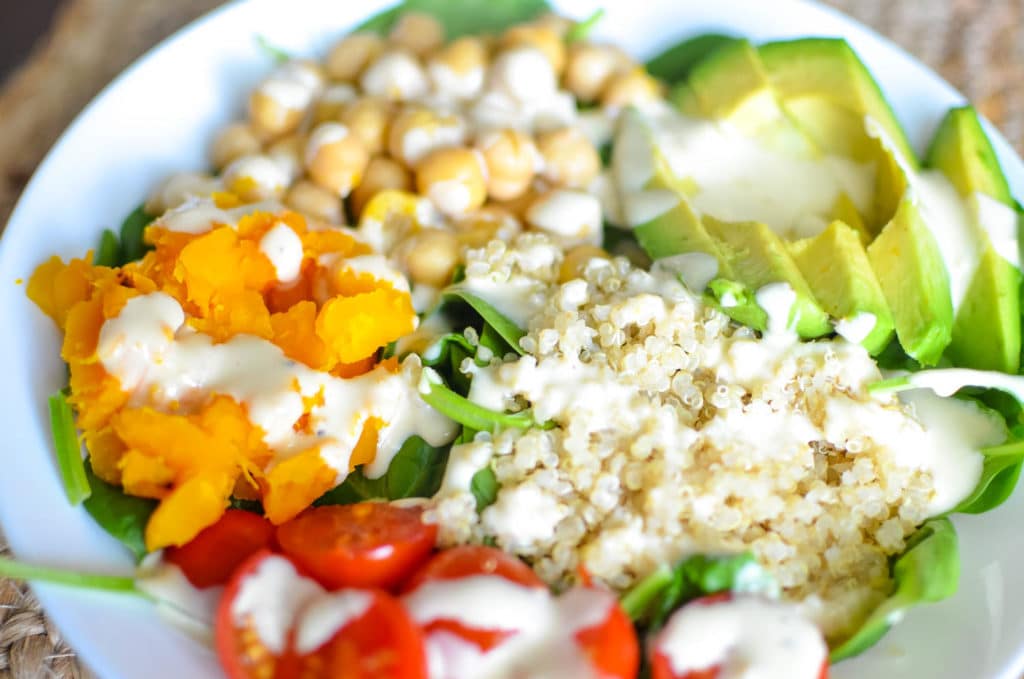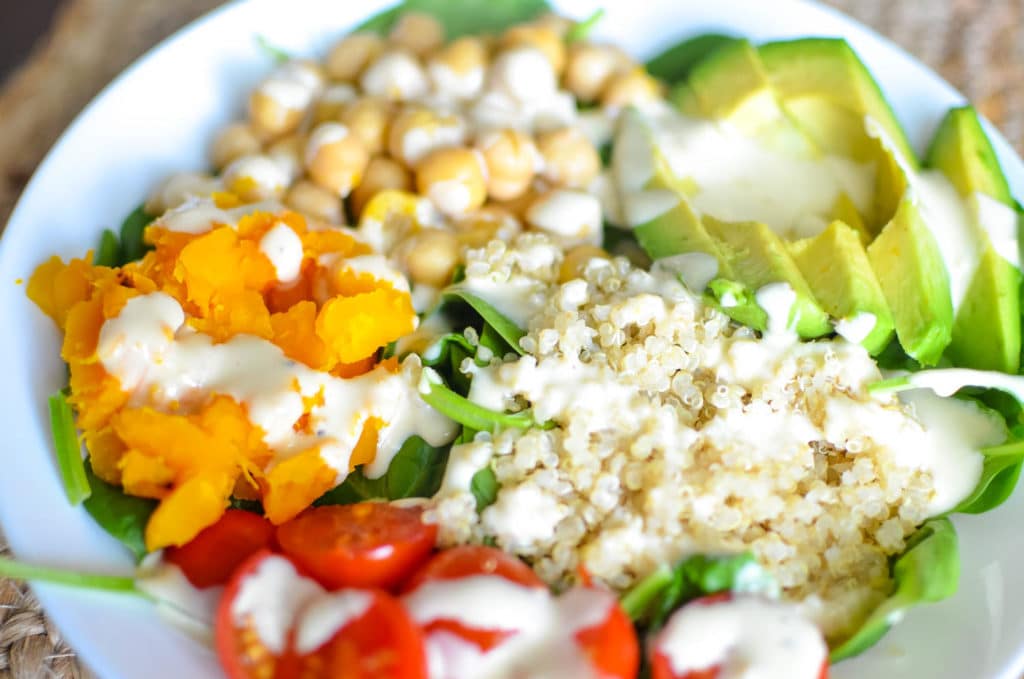 Buddha bowls are one food trend that I can definitely get behind because eating them makes me feel good. Another thing I love about Buddha bowls is that you don't have to follow any specific recipe to make them. You can use whatever ingredients you have on hand, and in minutes have a nutritious and delicious lunch or dinner.
Step by Step: How to Make a Buddha Bowl
Step 1: Start with a bed of greens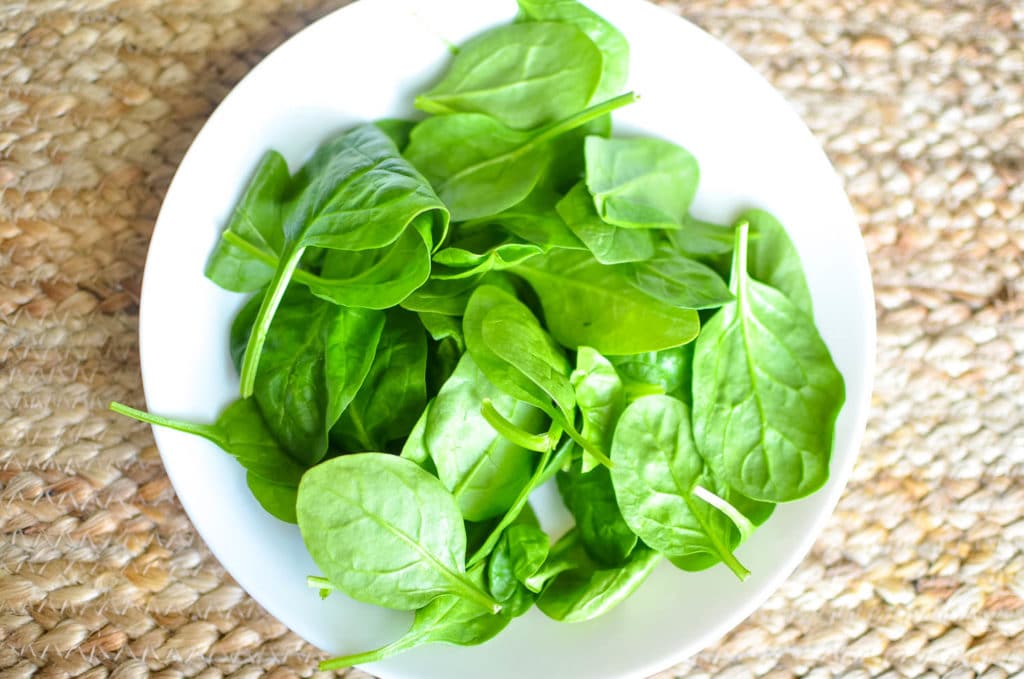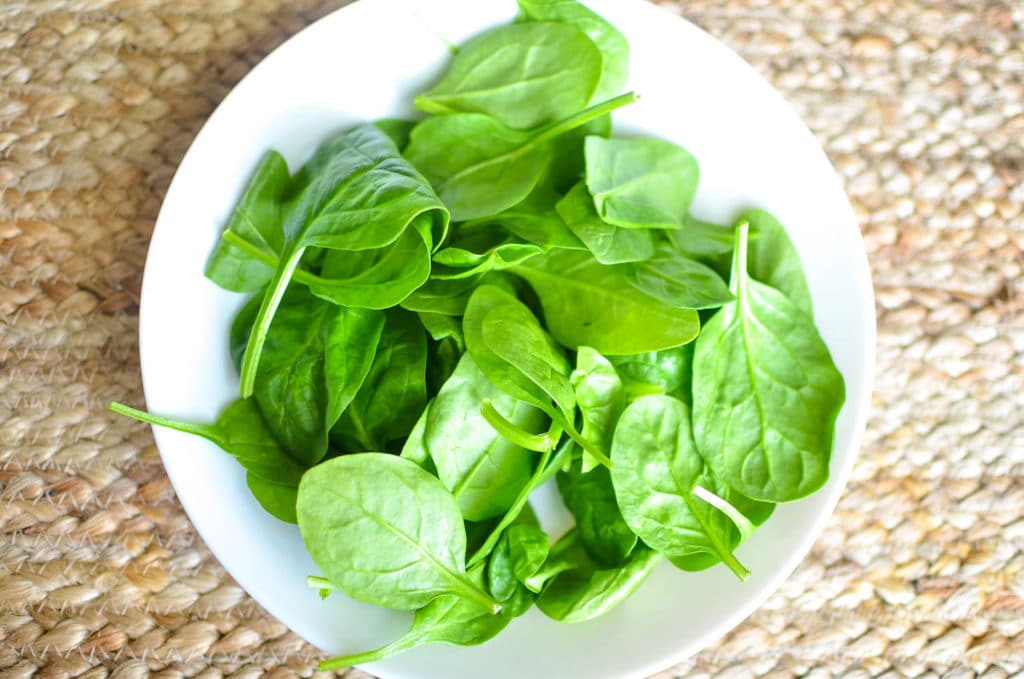 Ideas: spinach, kale, arugula, lettuce, swiss chard
Step 2: Add grains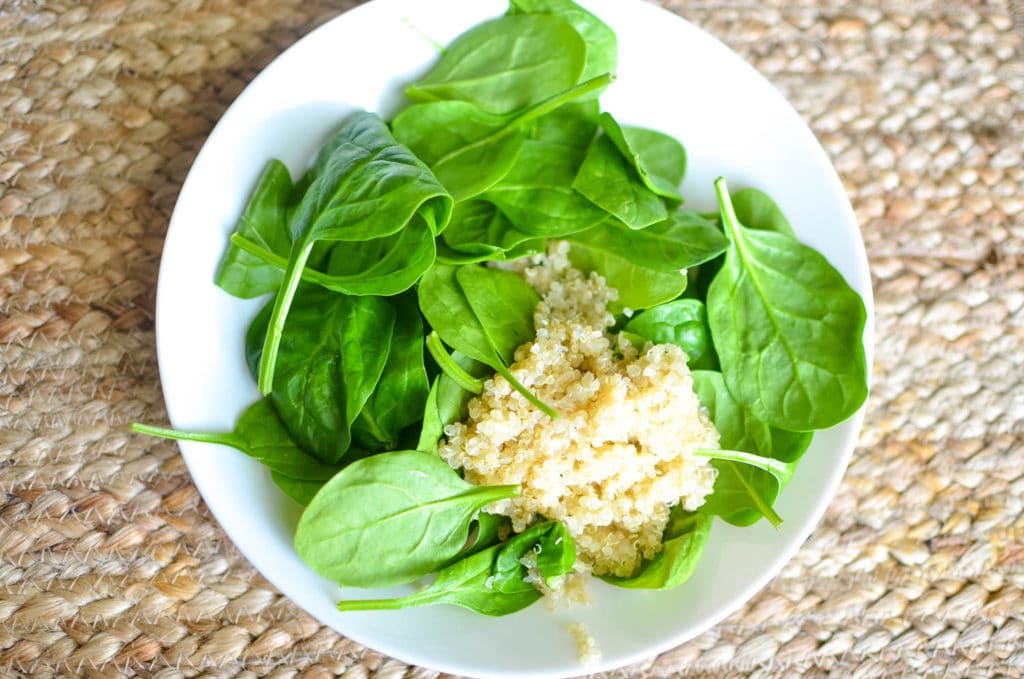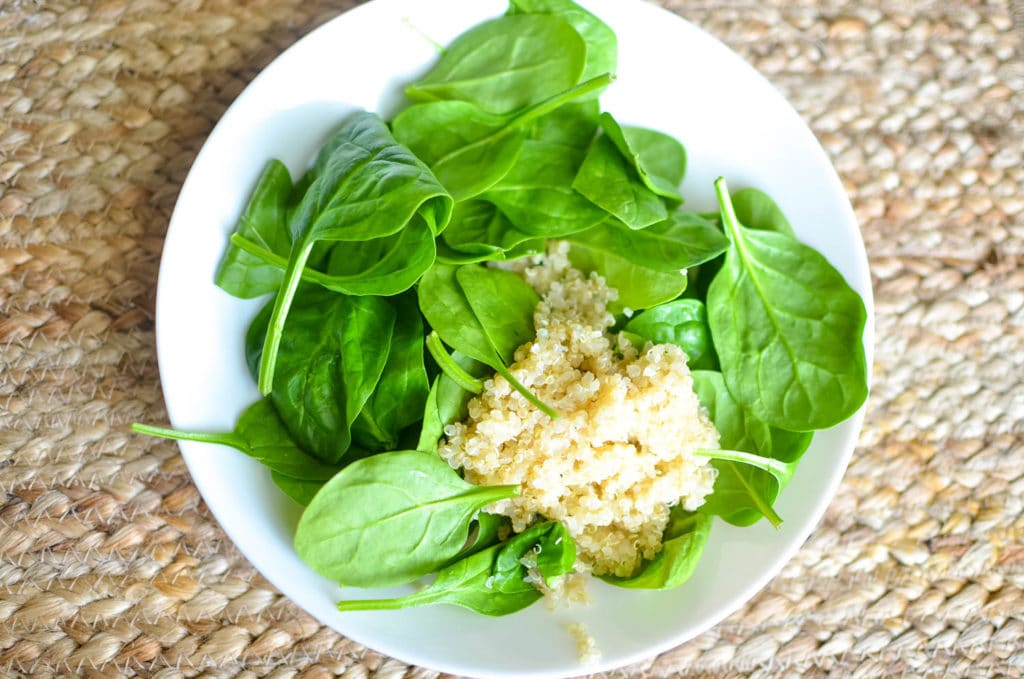 Ideas: brown rice, quinoa, couscous, freekeh
Step 3: Add veggies (can be raw, sautéed and/or roasted)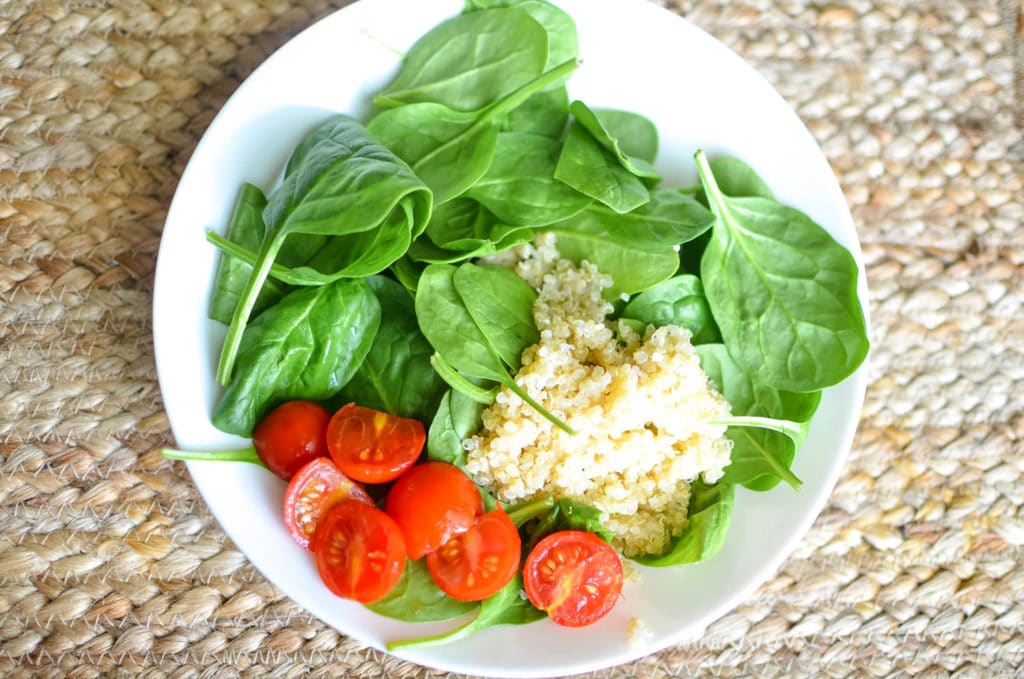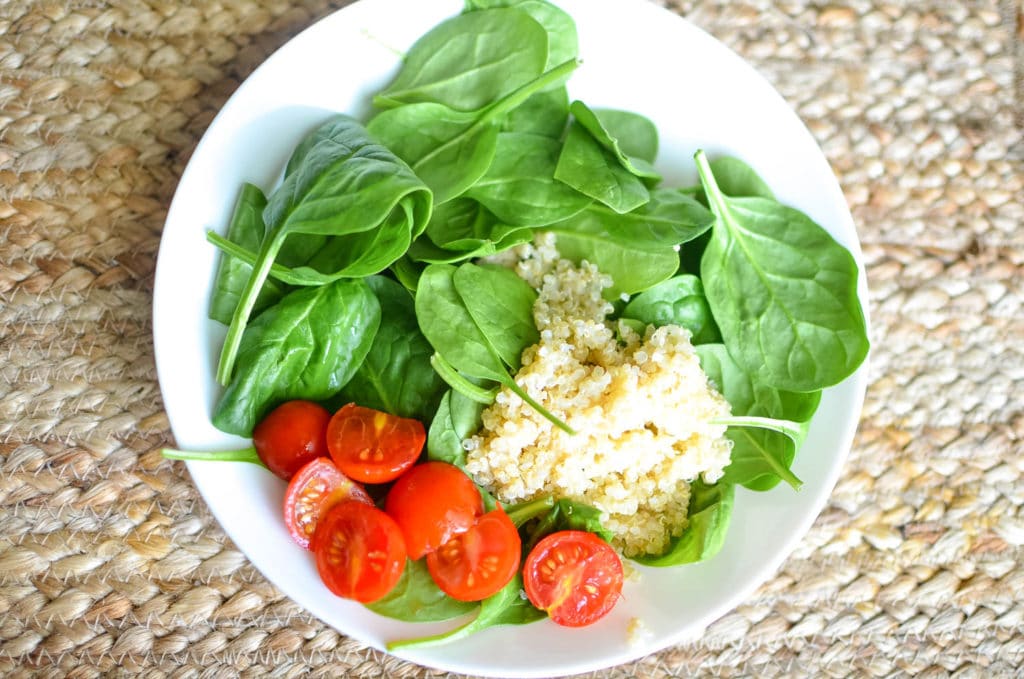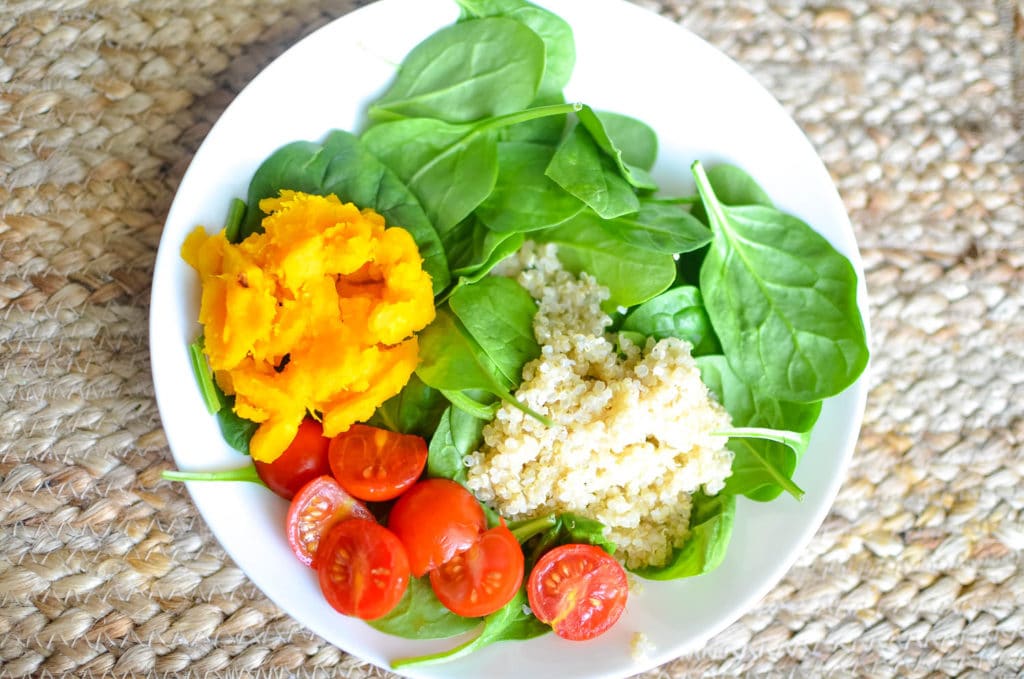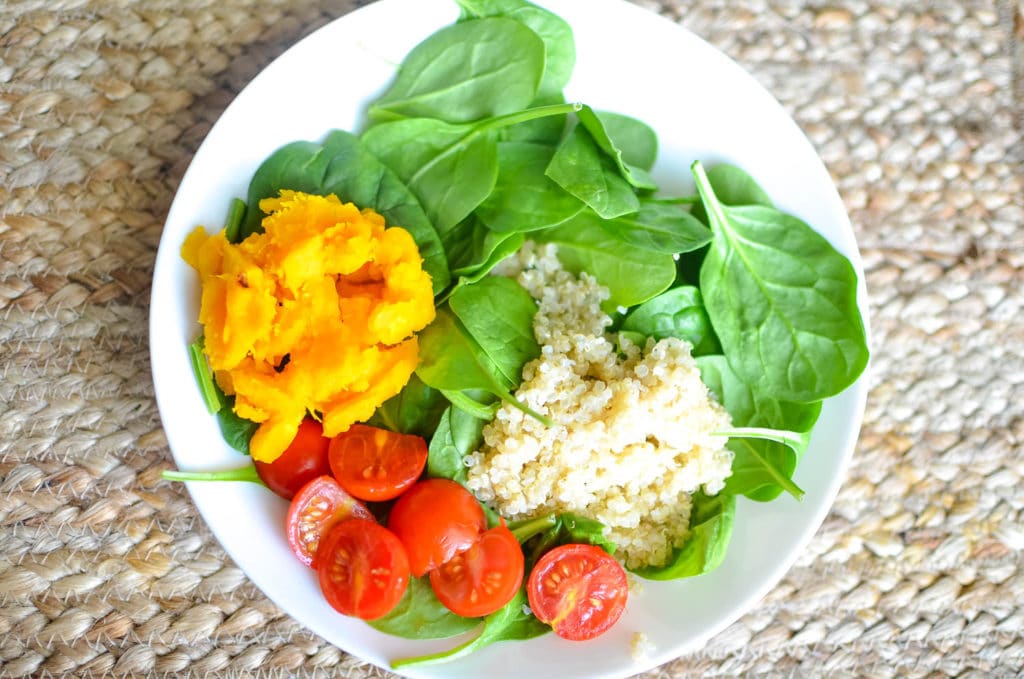 Ideas: tomatoes, green beans, broccoli, cauliflower, asparagus, squash, sweet potatoes, carrots, onions, cabbage, mushrooms, peppers, Brussels sprouts, beets, cucumber
Step 4: Add protein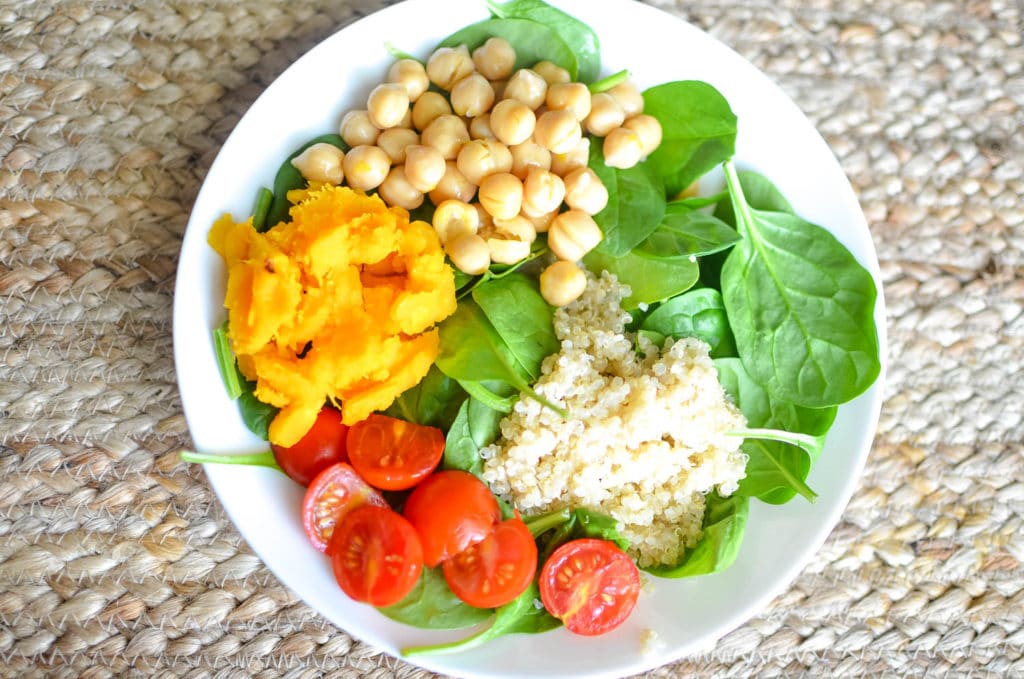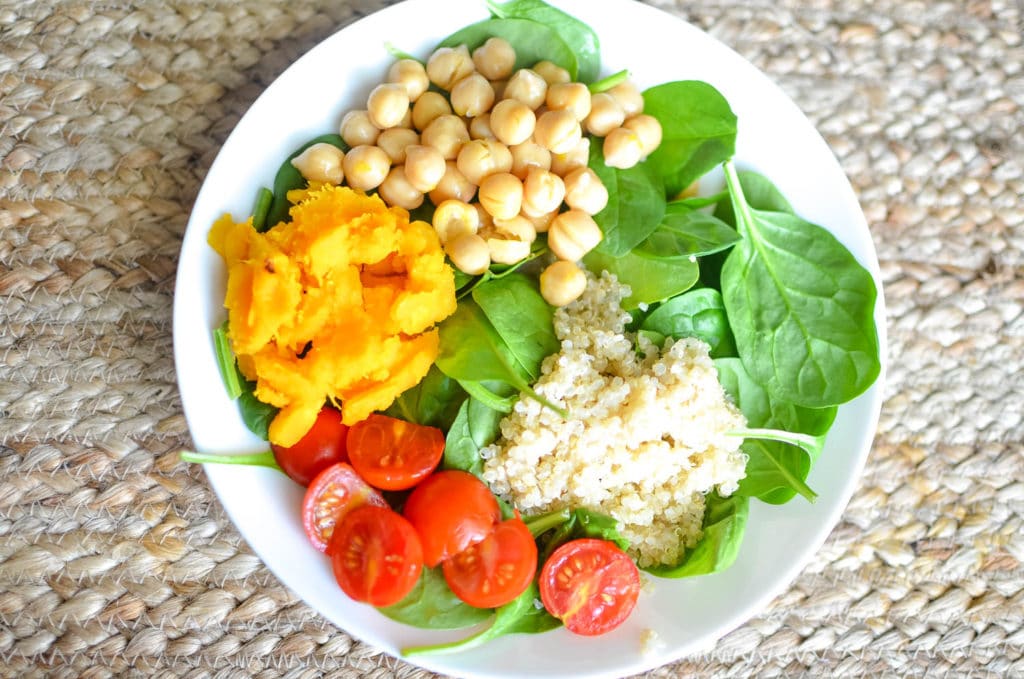 Ideas: garbanzo beans, black beans, kidney beans, edamame, hummus, tofu, tempeh, hard-boiled egg, chicken, ahi tuna, shrimp
Step 5: Add healthy fat, nuts and/or seeds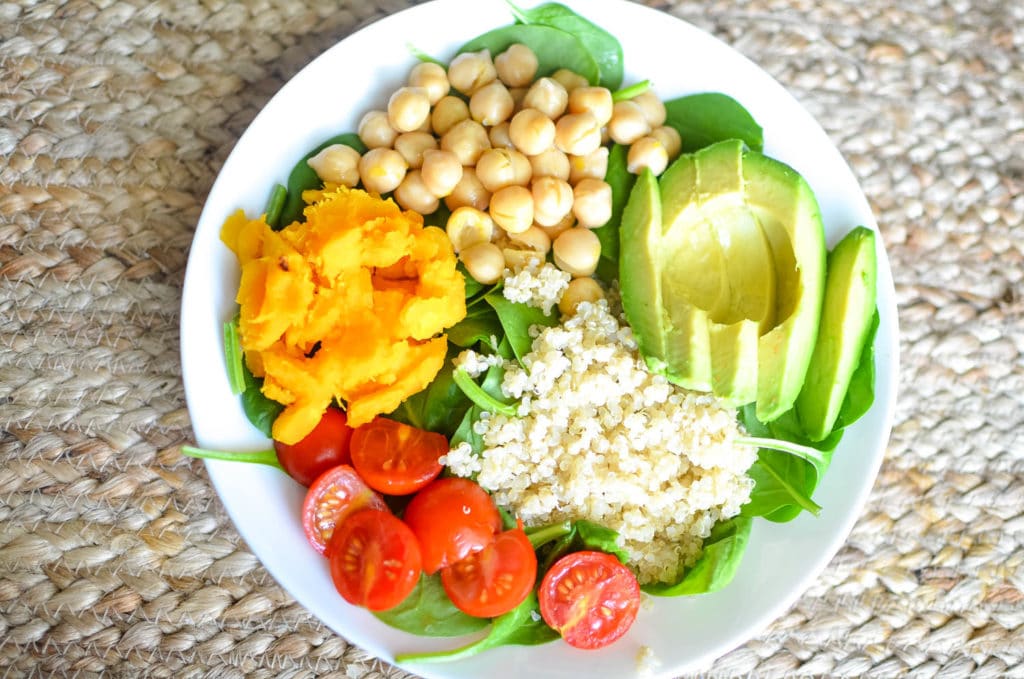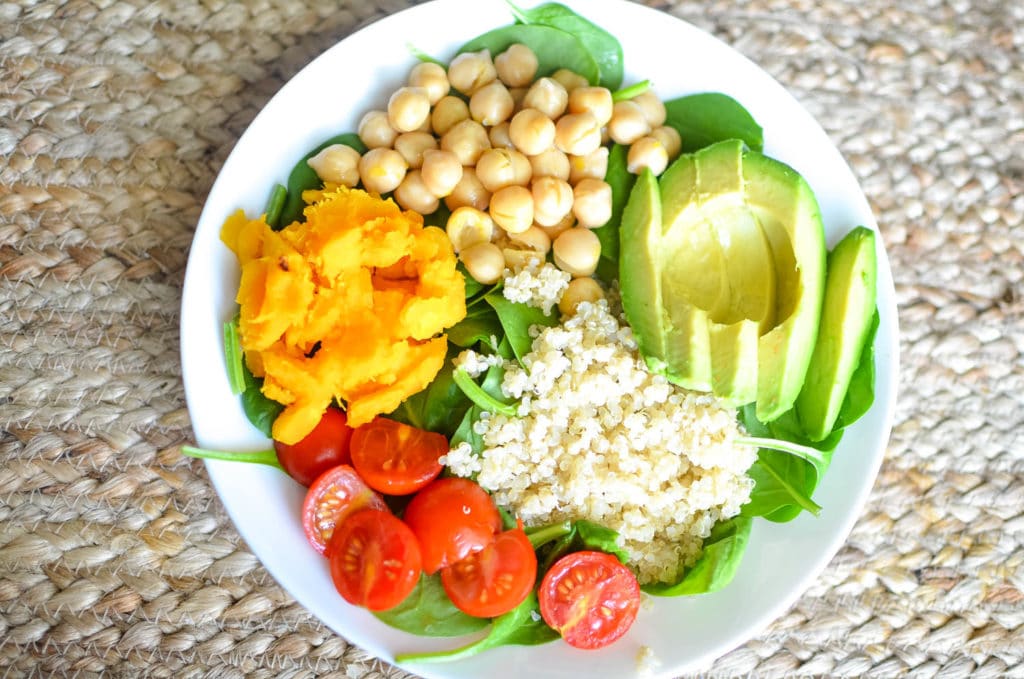 Ideas: avocado, walnuts, almonds, cashews, sunflower seeds, sesame seeds, chia seeds
Step 6: Drizzle with dressing
In my opinion, the pièce de résistance of the Buddha bowl is the dressing. And my absolute favorite is a simple tahini dressing made with sesame seed paste, extra virgin olive oil, lemon juice, and garlic. You can put this dressing on anything and it will taste AMAZING!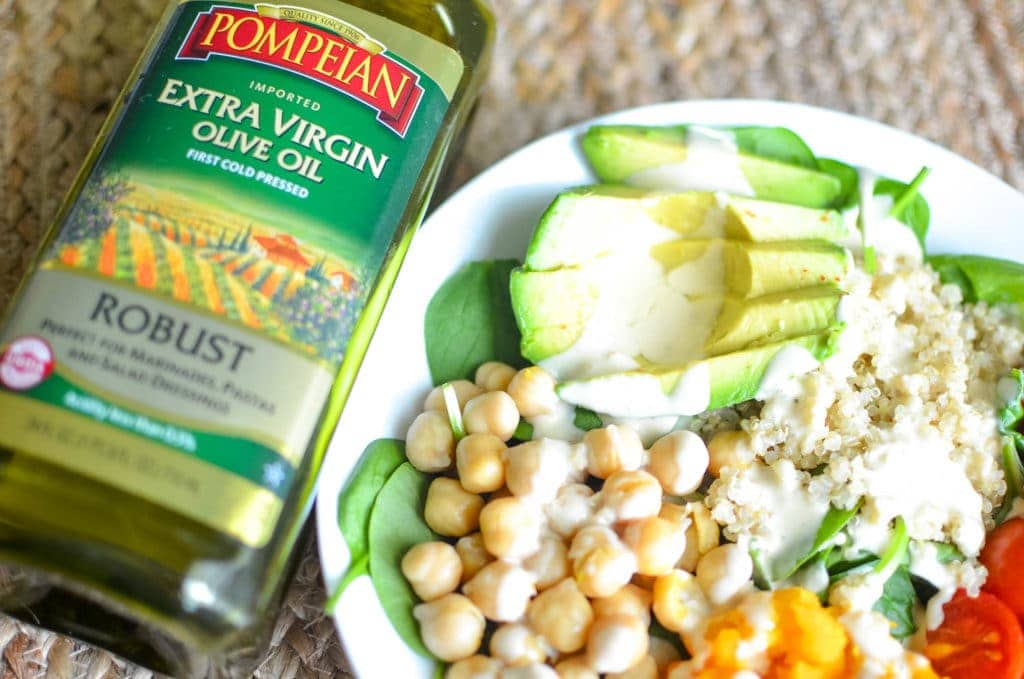 Tahini Dressing
Ingredients
1

tablespoon

sesame seed paste

1

tablespoon

Pompeian Robust Extra Virgin Olive Oil

1

tablespoon

water

2

teaspoons

lemon juice

1

teaspoon

minced garlic

salt & pepper to taste
Instructions
Mix all ingredients until creamy. Add more lemon and/or garlic to taste.
Whenever I make any kind of salad dressing I aways use Pompeian Robust Extra Virgin Olive Oil because it has a full-bodied flavor that is fruity with overtones of freshly cut grass and an aftertaste of walnuts and tomato leaves. Pompeian Robust is extremely low in acidity, yet has a spicy, bitter character, making it perfect for marinades, pastas and salad dressings.
Trending in the Kitchen with Pompeian
Pompeian knows that for today's home cooks, mealtime is not just about fueling up, it's about experimenting with the latest food trends to create shareable, Instagram-worthy dishes. Throughout 2017 I will be sharing more delicious, on-trend recipes made with Pompeian's high-quality olive oils and vinegars as a base. Next up is a delicious Grilled Peri-Peri Chicken Recipe.
For tips on how to trend in the kitchen, including recipes, visit Instagram.com/Pompeian. To share your latest on-trend creations using Pompeian, tag your photos with #TrendingintheKitchen.