This is a sponsored post written by me on behalf of Vigo Foods. All opinions are 100% mine.
This Instant Pot Mexican Rice Casserole is hearty and delicious! One pot has all of your favorite Mexican flavors with chicken, Vigo Mexican rice, black beans, tomatoes, corn and cheese!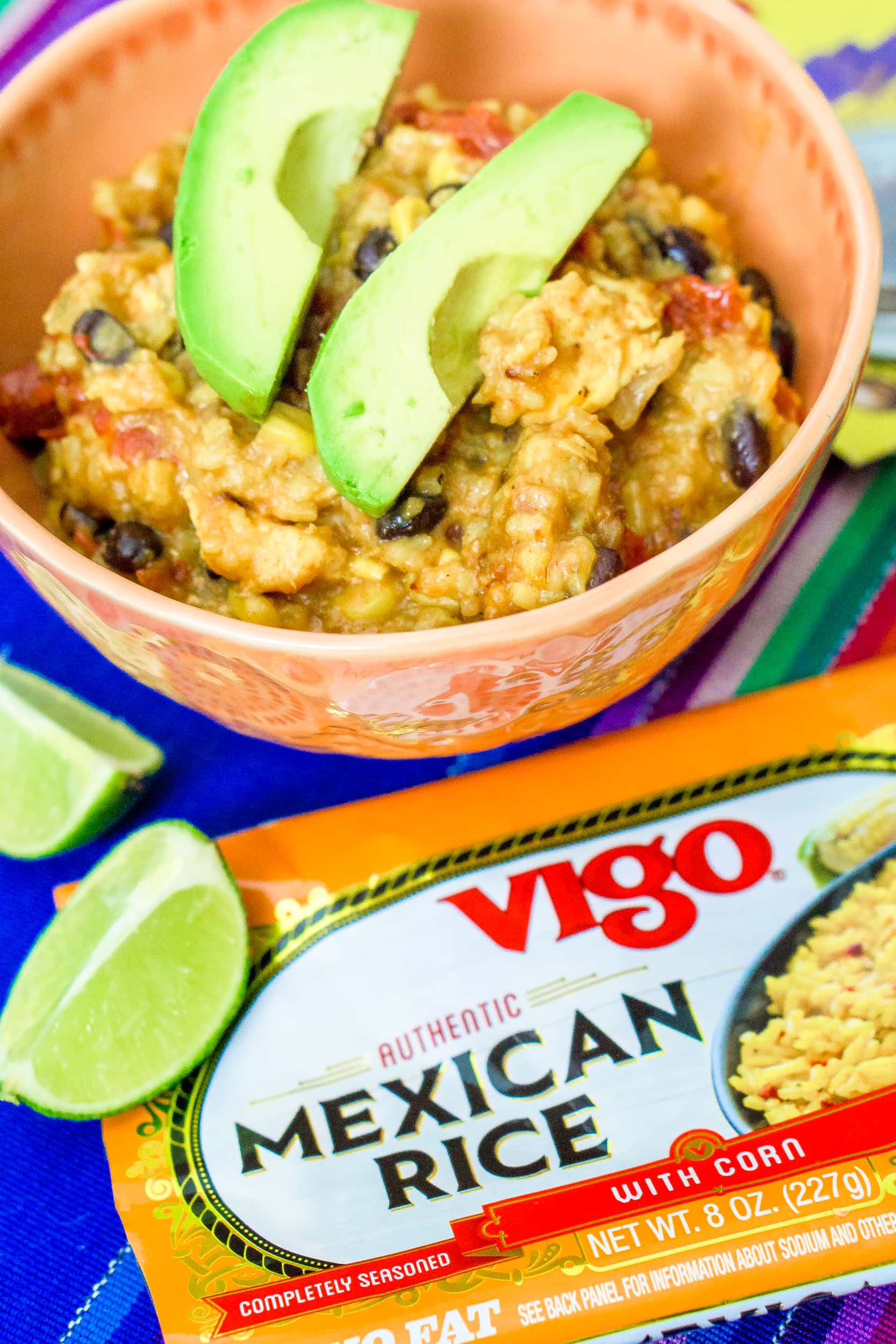 Mexican Rice Casserole
Now that fall is here, I'm officially in comfort food mode. I don't even care that it's still 90 degrees outside!
This week I broke out my Instant Pot, which I now use more than my slow cooker because of its convenience, to make one of my family's favorite hearty meals: Mexican Rice Casserole.
I kid you not, I make Mexican inspired cuisine at least two nights a week because my husband and daughter love it so much. Taco Tuesday is pretty much a given, and then a few days later I will make another flavorful dish with a protein and either Vigo Mexican Rice or Vigo Cilantro Lime Rice.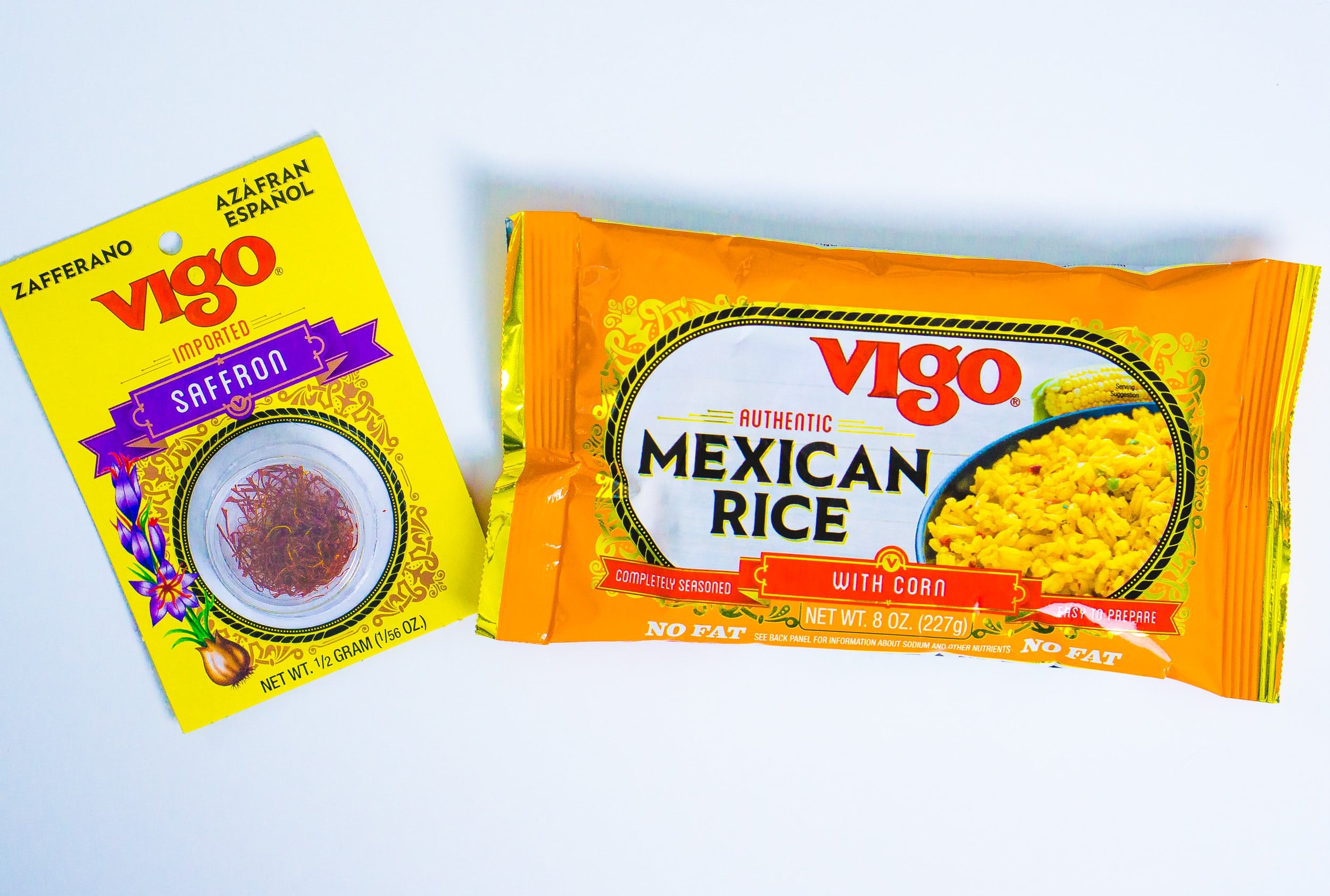 I've been buying Vigo Foods at Publix for as long as I can remember. I've never switched brands because of the quality for the price, plus Vigo is nutritious, low in fat and delicious. That's a hard combo to beat!
Some of my other favorite Vigo products include: Vigo Black Beans & Rice, Vigo Red Beans & Rice & Vigo Italian Style Seasoned Bread Crumbs.
So back to my Instant Pot Mexican Rice Casserole -- it's AMAZING! In the past, this dish would have taken me all day in the Crock Pot, but now with the Instant Pot (or any pressure cooker), I can have a one pot meal in under an hour.
Instant Pot Mexican Rice Casserole Recipe
Mexican Rice Casserole Ingredients:
1 small yellow onion, diced
1 pound chicken breast, cubed
1 8 oz bag Vigo Mexican Rice
1 can black beans, drained and rinsed
4.5 oz can chopped green chilis
2 cans diced tomatoes
1 cup canned corn, drained
1 cup chicken broth
Pinch Vigo Saffron
1 cup shredded Mexican cheese blend
Salt, chili powder, cumin, paprika & garlic powder to taste
Optional: Sliced avocado, sour cream, black olives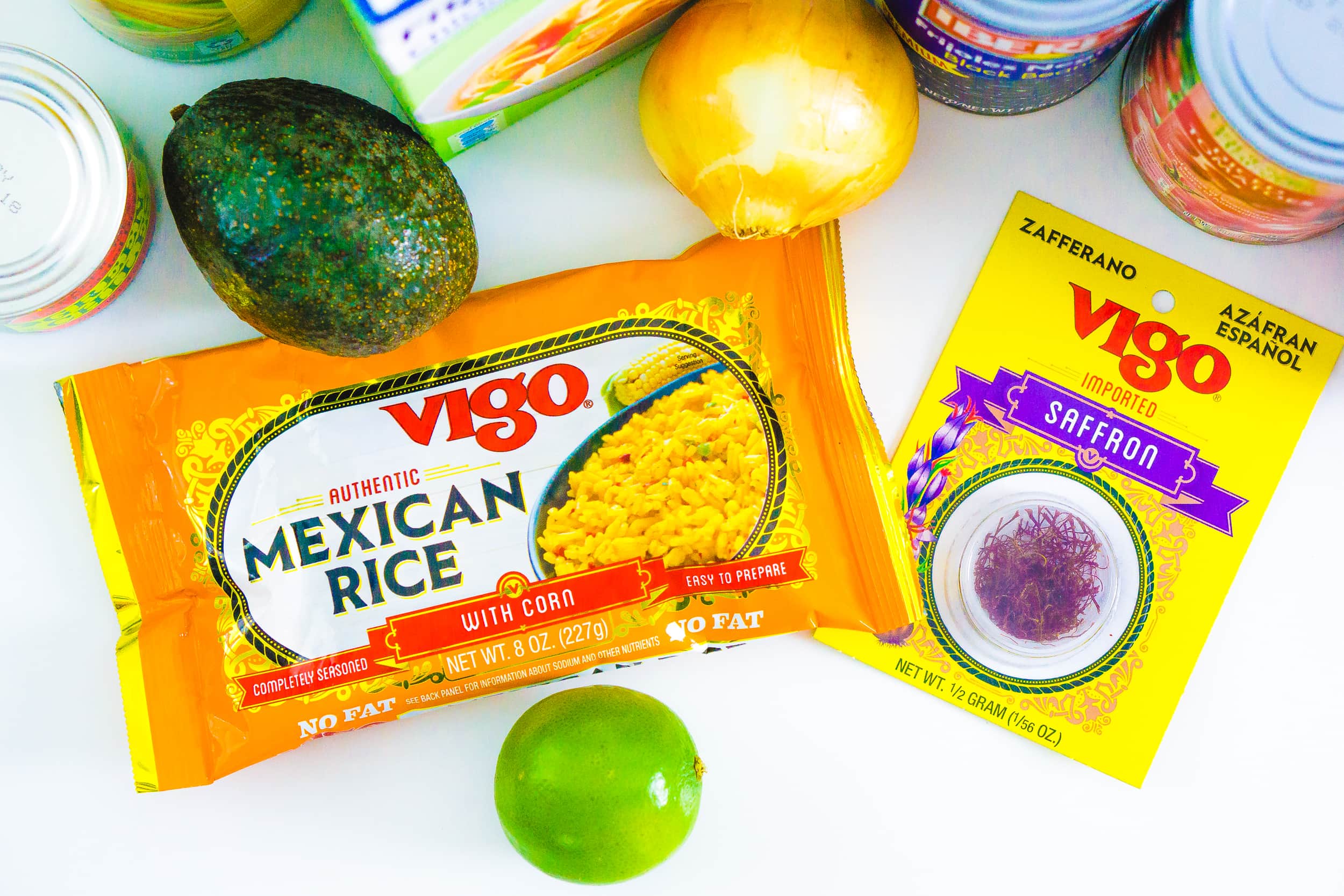 How to Make Instant Pot Mexican Rice Casserole
1. Push SAUTE on the Instant Pot. Add oil and wait for the display to read HOT. 2. Add onion. Stir while cooking for 3-4 minutes, until onions are soft and starting to caramelize.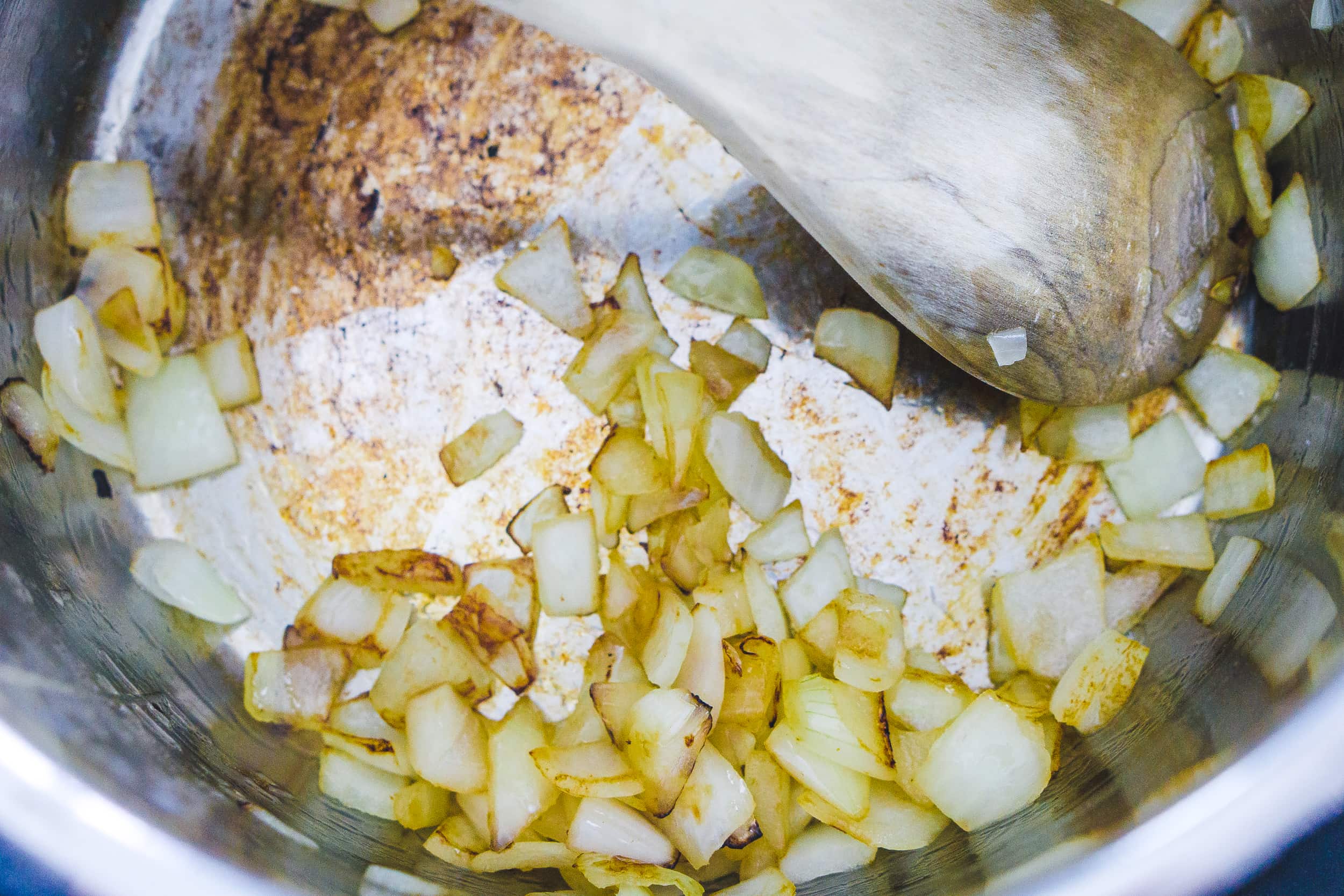 3. Press CANCEL to turn off SAUTE. Add chicken, Vigo Mexican Rice, black beans, diced tomatoes, green chilis, corn, chicken broth and saffron. Stir to combine.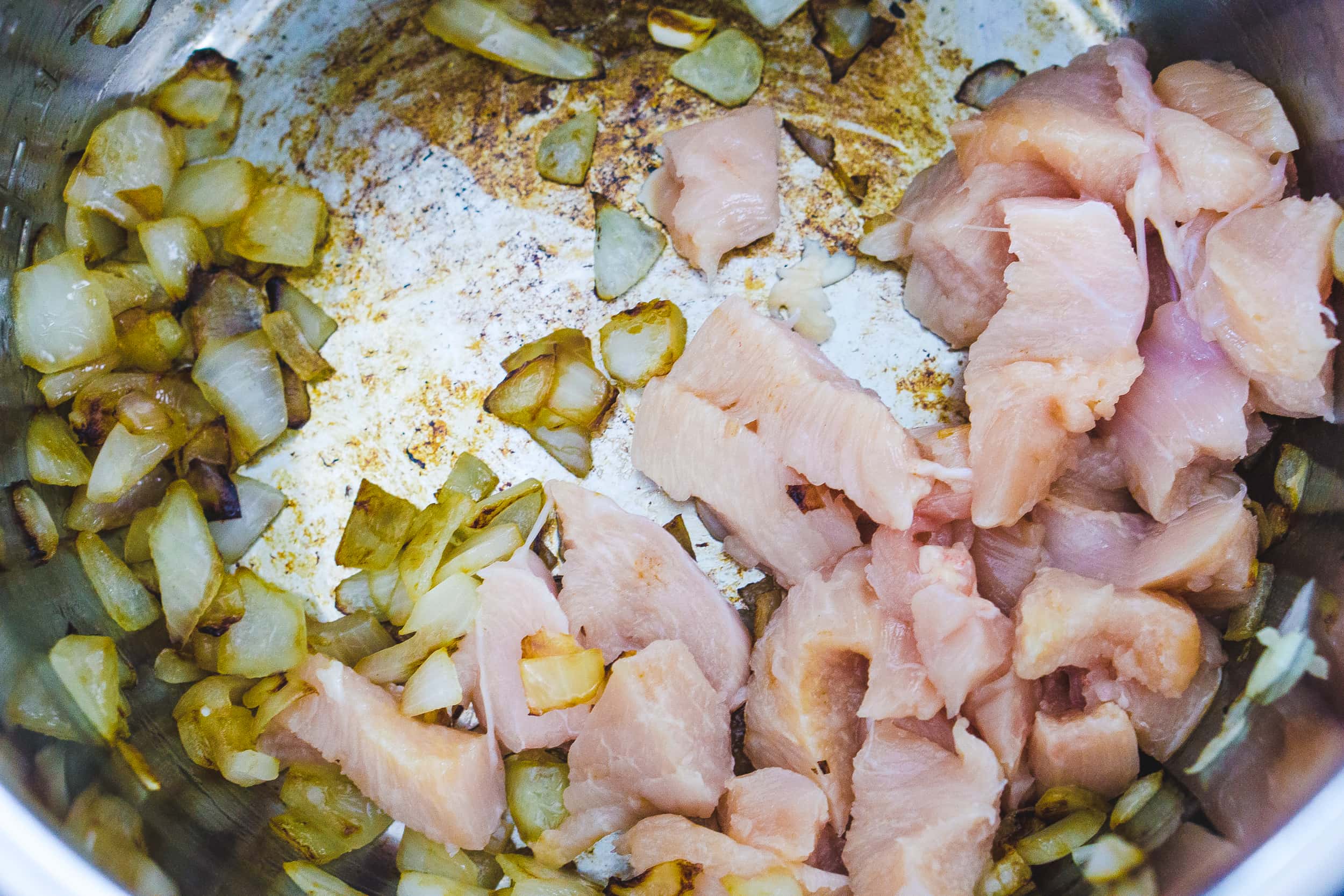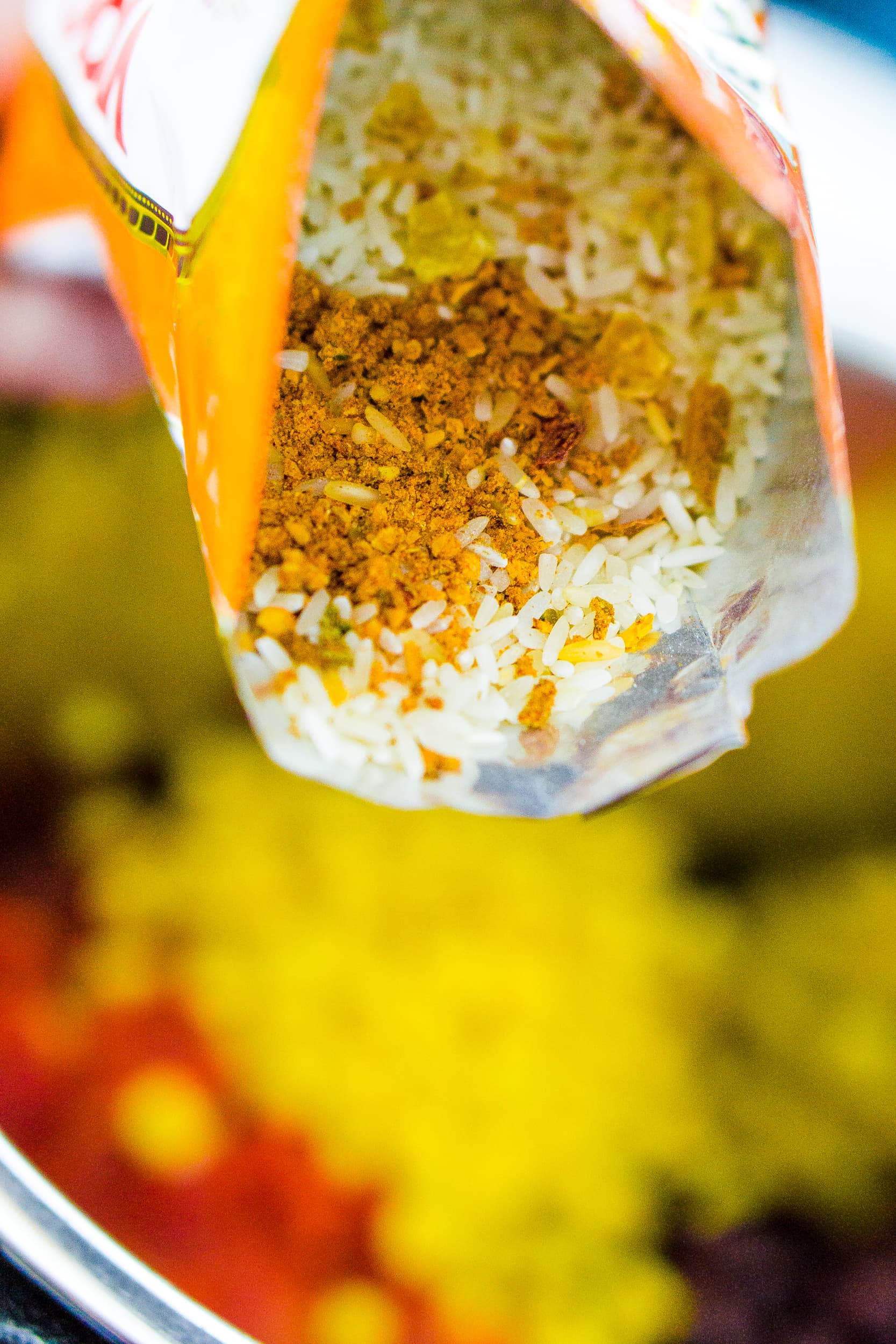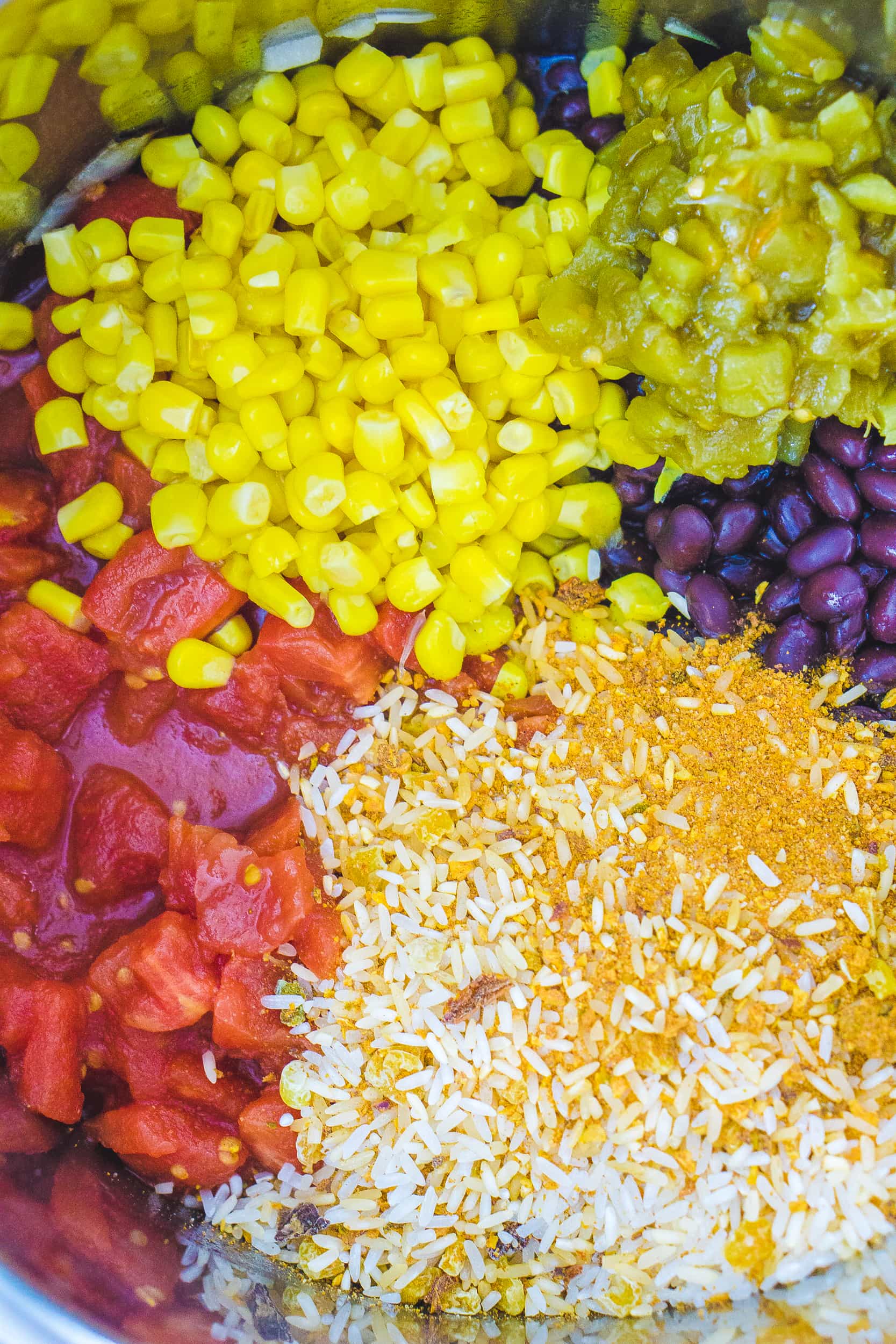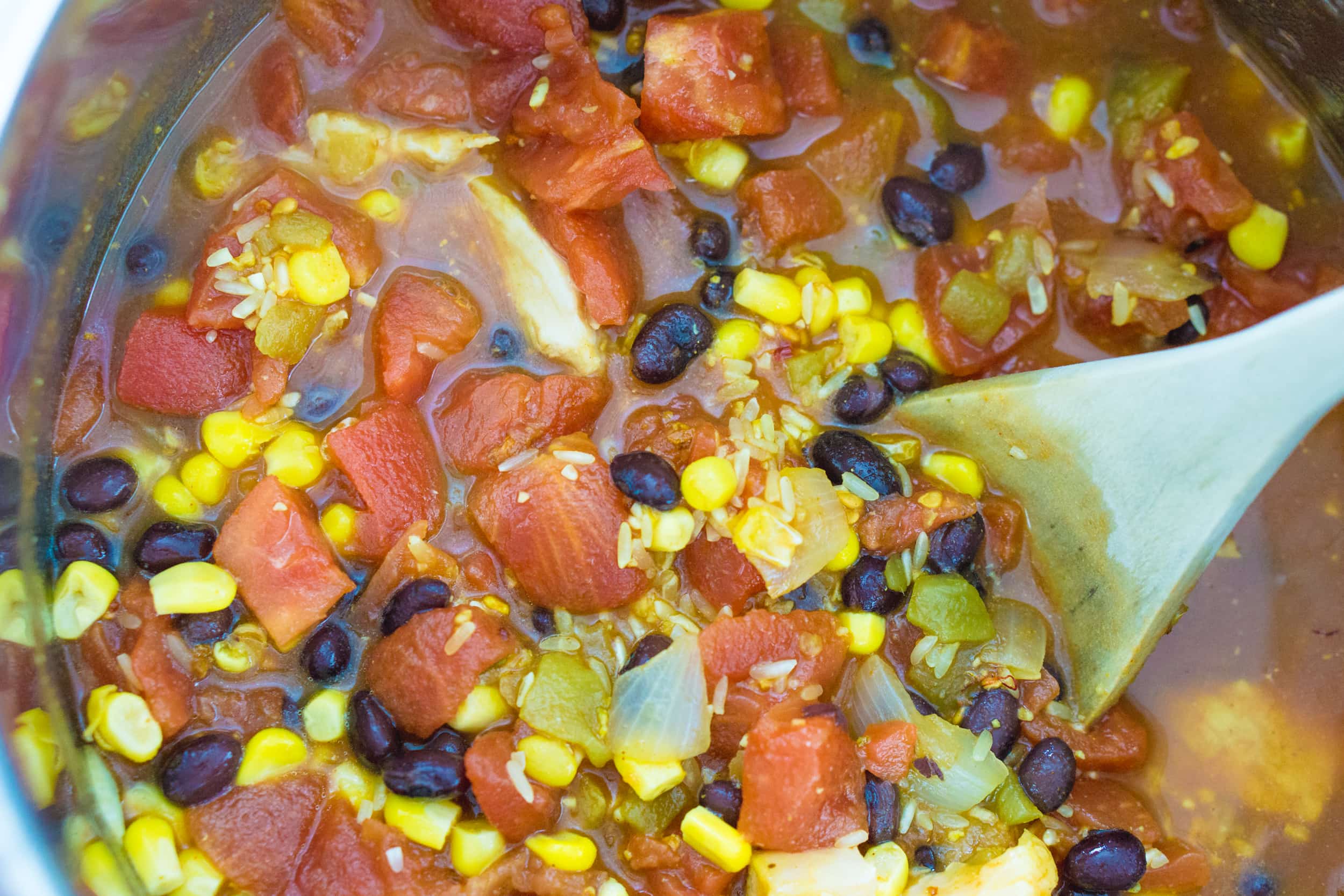 4. Cover and seal the Instant Pot. Press MANUAL and set for 25 minutes.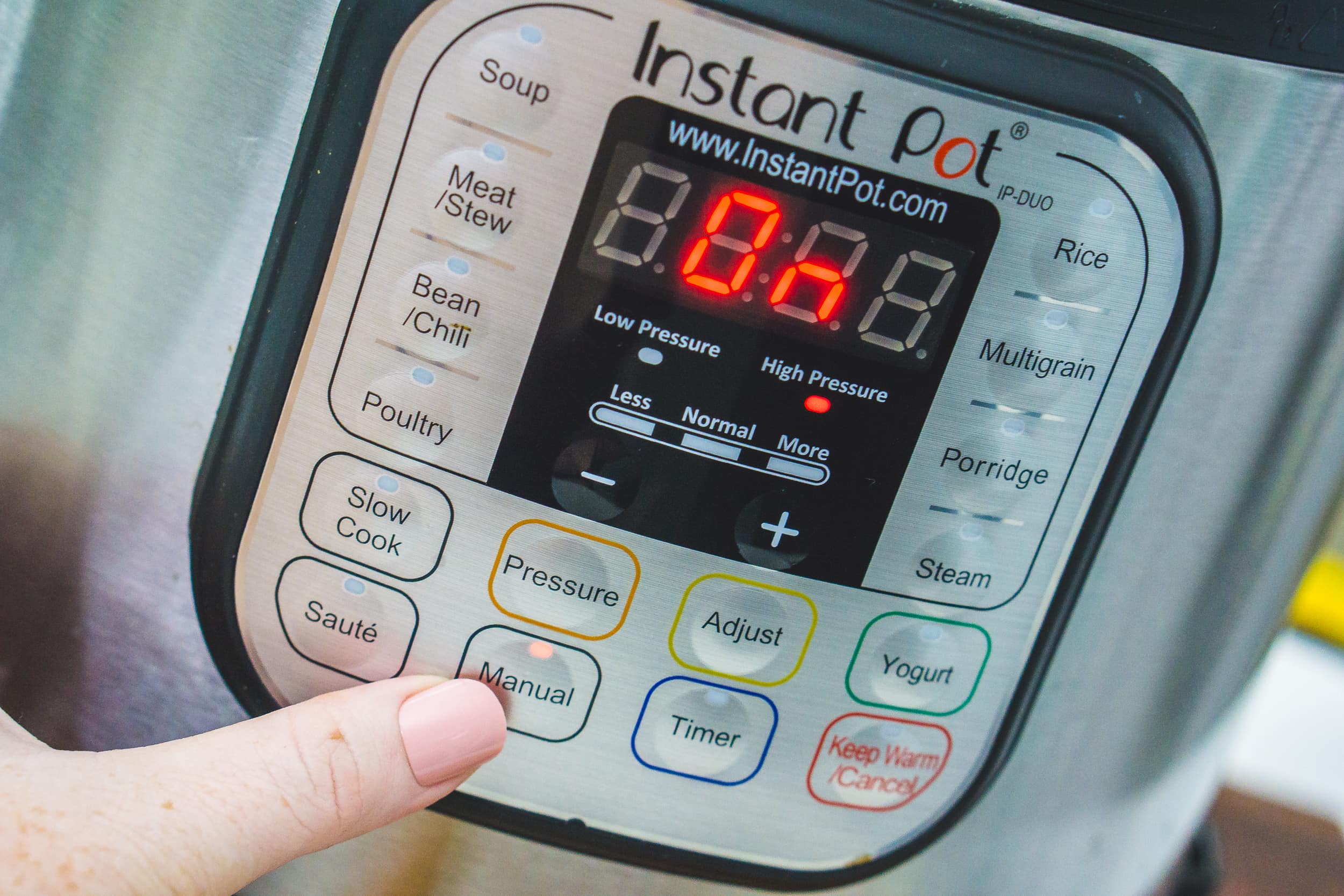 5. Let sit for an additional 20 minutes, allowing the natural pressure to release. Vent remaining pressure and remove the lid from the Instant Pot. Stir. 6. Stir in shredded cheese.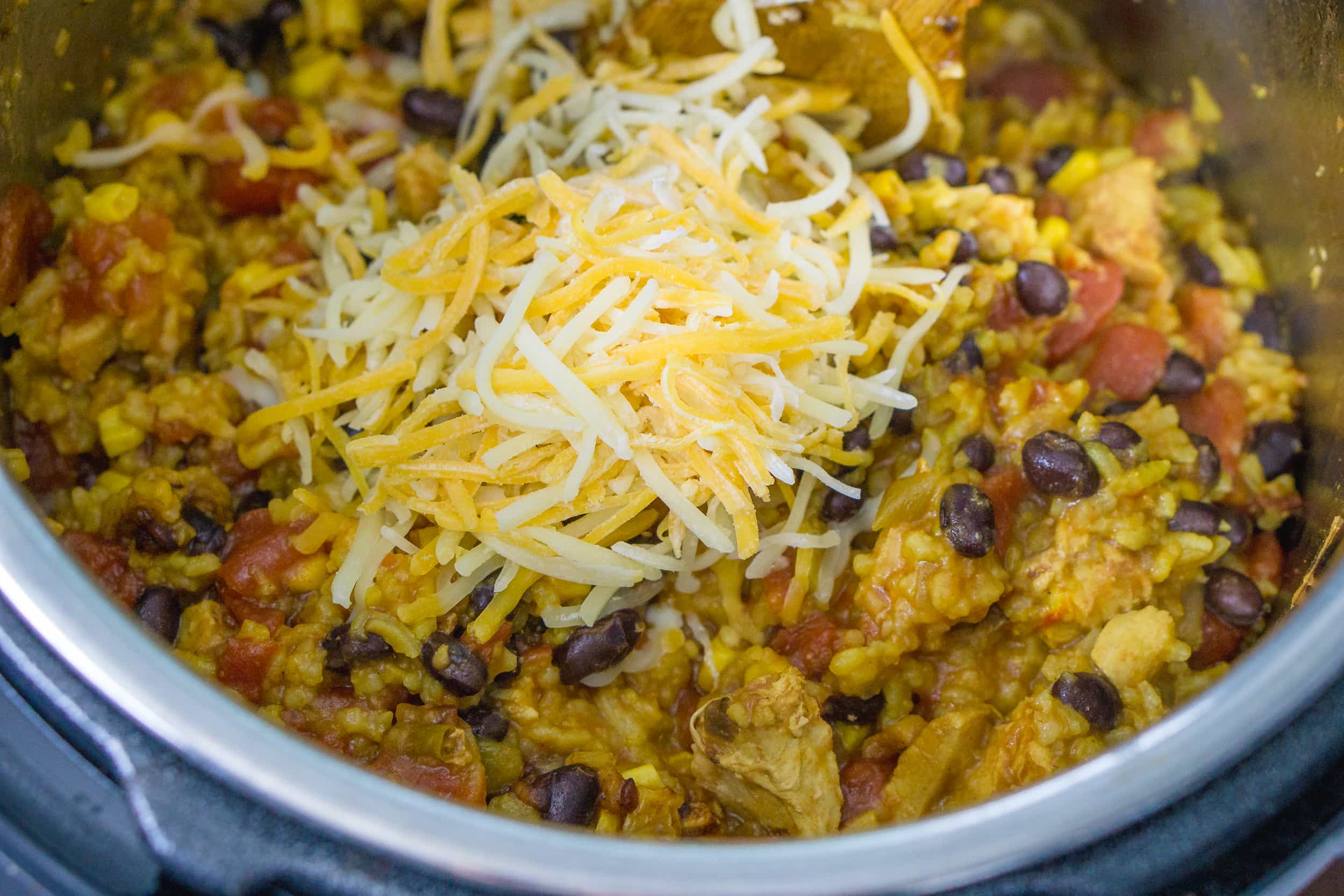 7. Taste test Mexican Rice Casserole and add salt, chili powder, cumin, paprika & garlic powder to taste (usually just a pinch of each!).
8. Put the lid back on the Instant Pot and let sit for 5-10 minutes. This allows the cheese to melt and the rice to absorb any extra moisture.
9. Serve with avocado and other toppings, such as sour cream and sliced black olives.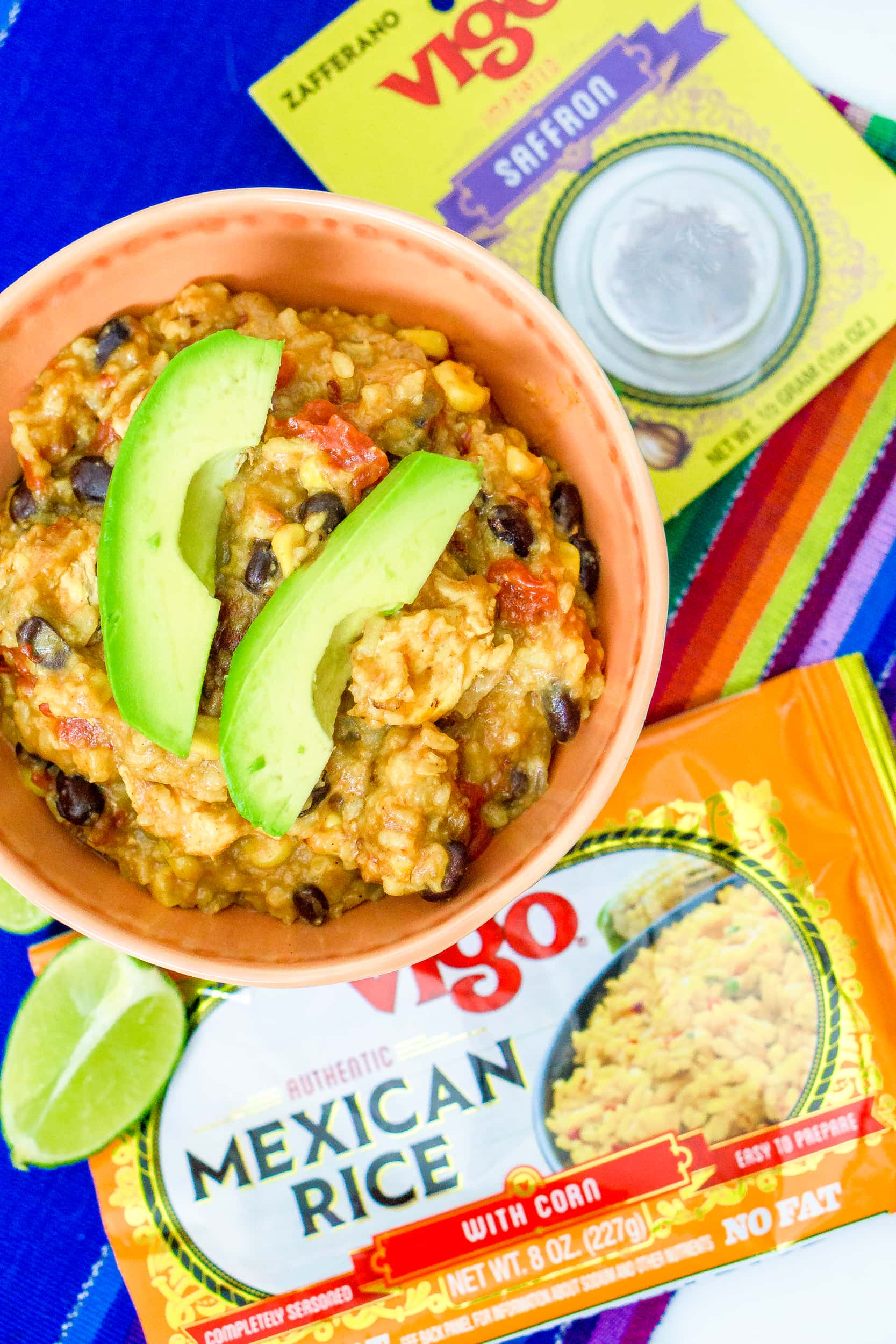 The star of this Mexican Rice Casserole is Vigo Mexican Rice which is yellow rice and corn with a taco-like taste.
One of the reasons I like using Vigo rice so much is that it's completely seasoned. I don't add any extra spices to my Mexican Rice Casserole, with the exception of Vigo Saffron, until it's finished cooking and I can taste test it. Nine times out of ten I'll add a pinch of salt, garlic or chili powder...but that's it! Vigo rice is flavorful without having to add a bunch of other ingredients.
Cooking with Saffron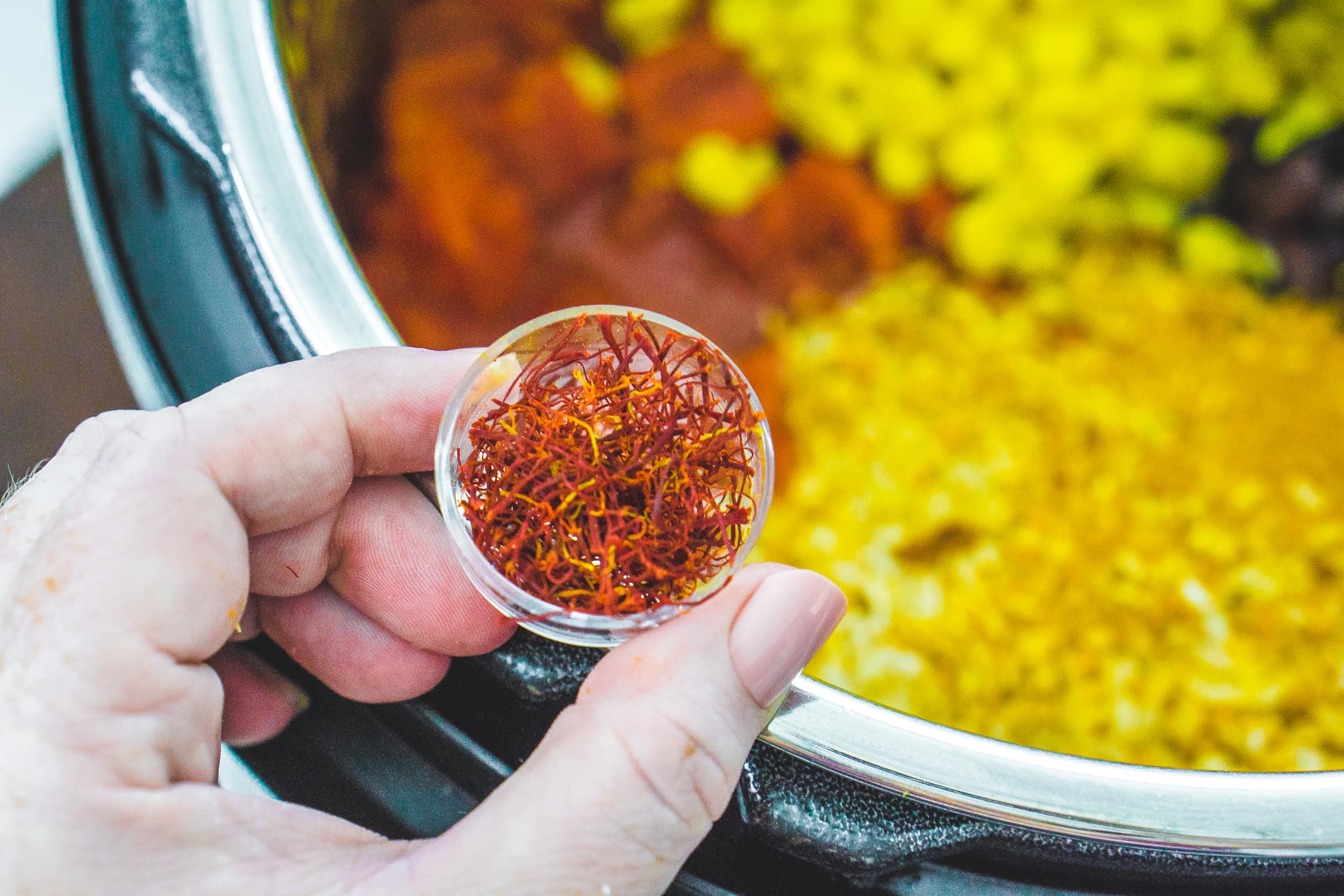 Saffron is one of those spices that you don't often see in home cooking, with the exception of Middle Eastern cuisine, partly because it's on the pricier side. Vigo Saffron is affordable for the home cook because it's sold in a small portion...which is great because you only need a pinch to bring out INCREDIBLE flavor! 
I personally love saffron in paella and other rice dishes, like this Mexican Rice Casserole.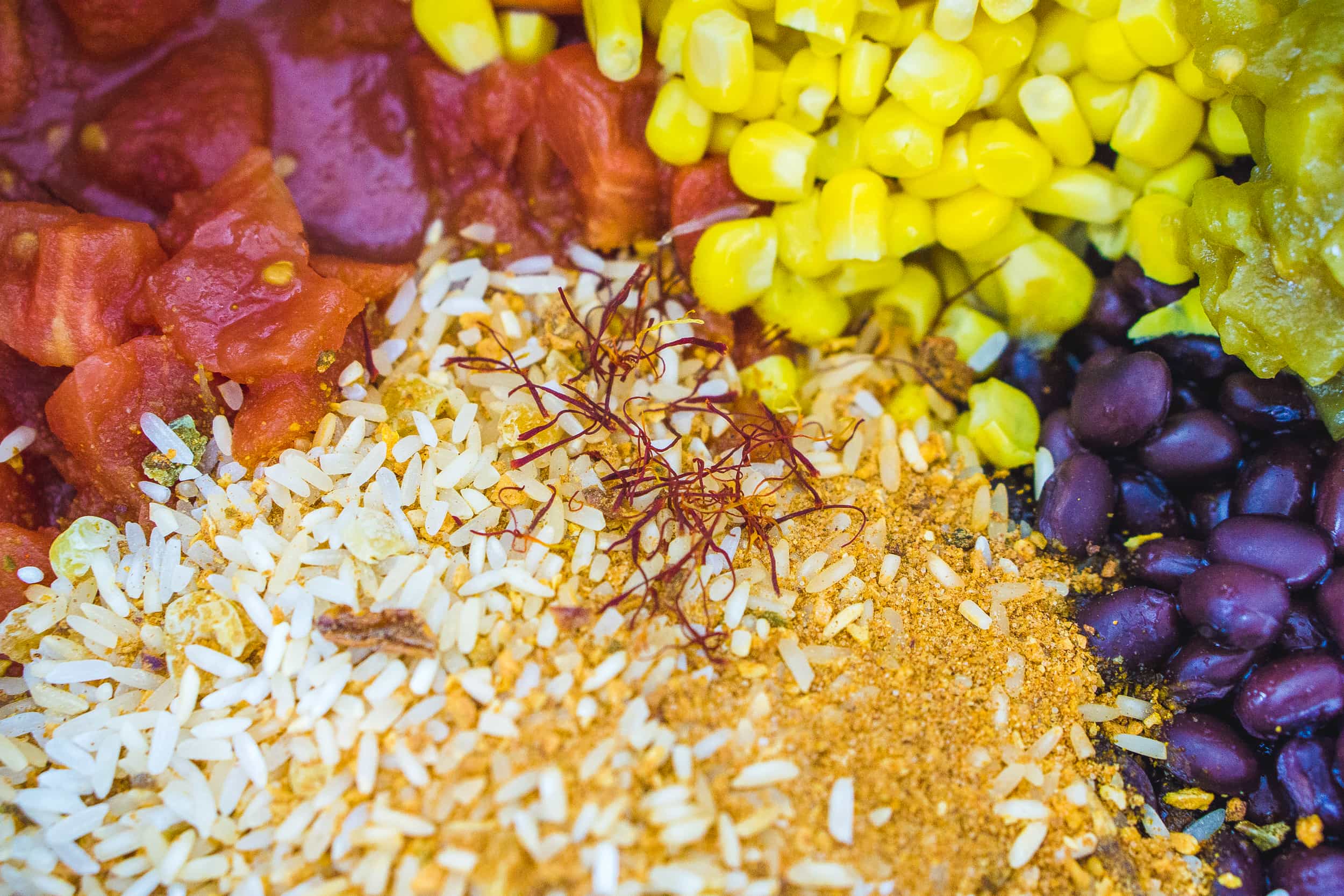 This Instant Pot Mexican Rice Casserole feeds a small army because it's so filling. I can make the recipe as written and have enough left over for 2 or three days!
You can use extra Mexican Rice Casserole to make burritos or top on a bed of lettuce for an easy weekday lunch.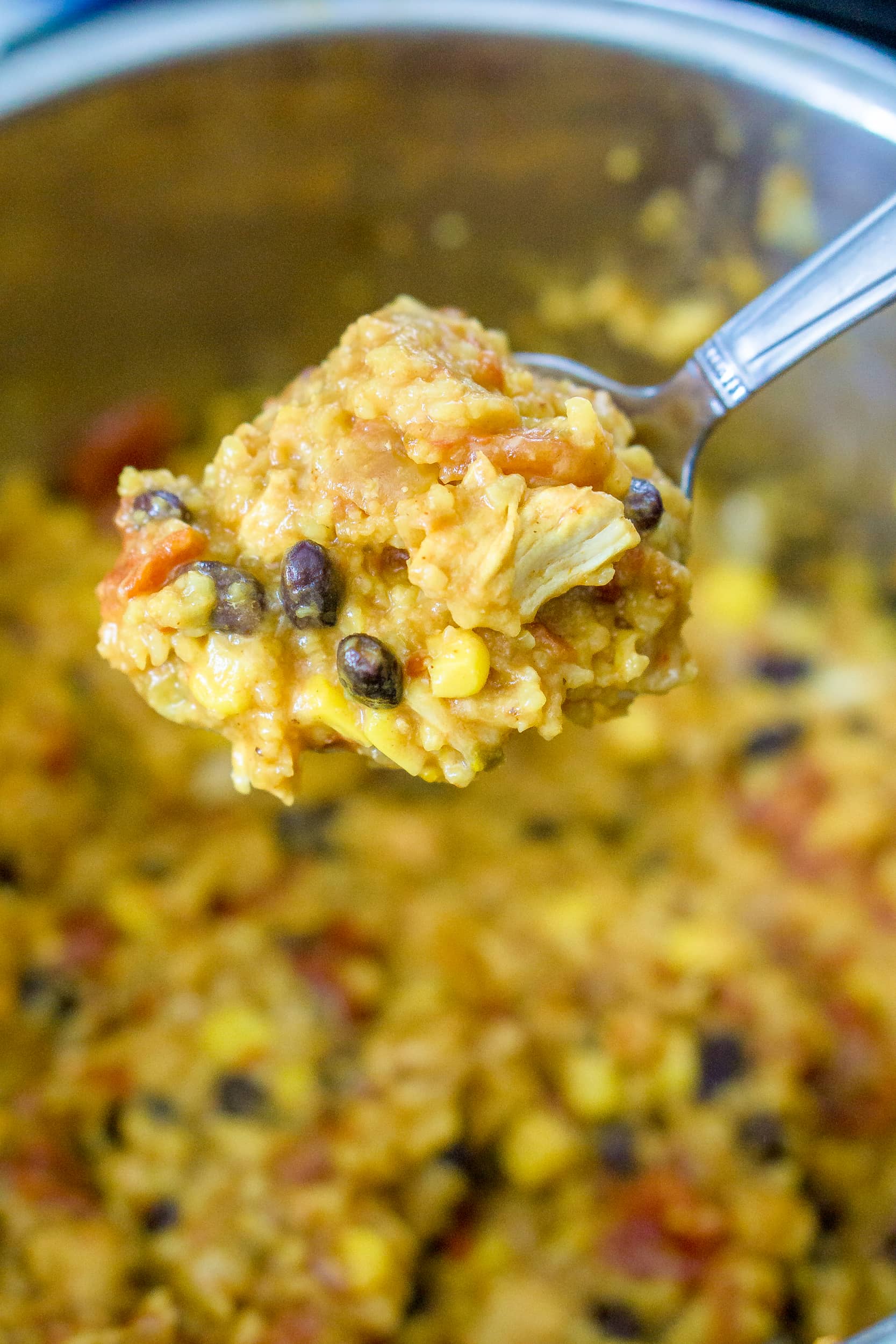 Want to make this Instant Pot Mexican Rice Casserole? You can find Vigo products at Publix and other fine retailers or Shop Vigo's Online Store.