Eye strain is an occupational hazard for anyone who works with computers or online. As a full time blogger, everything I do is in front of a computer, smartphone, tablet, or laptop. All that screen time can give me terrible eye strain, especially since my vision is already less than perfect -- but I've found that by following a routine, I can reduce the amount of stress on my eyes.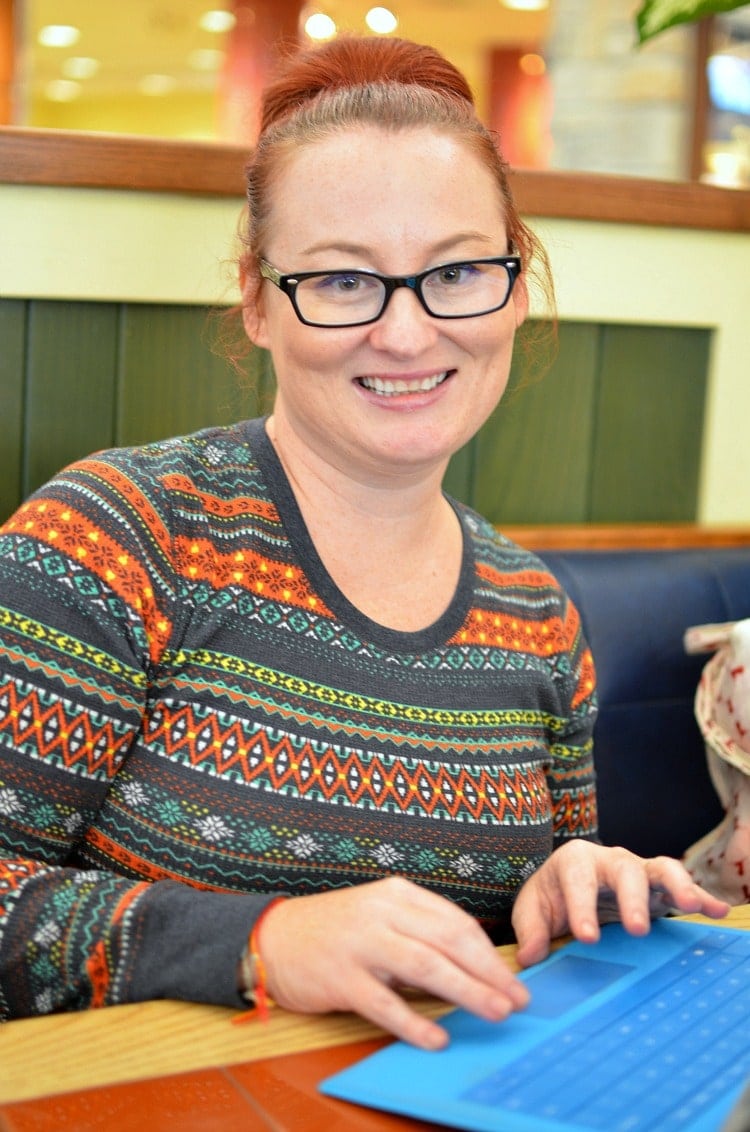 Eye Strain Can Ruin Your Day
That's no exaggeration. Eye strain can totally ruin your day. The last time I had really bad eye strain, I ended up with a horrendous migraine. The constant blue light and toggling back and forth between programs got to be too much. To make matters worse, I was staring down the barrel of no less than three posts which were all due by the end of the day. I got them all done, but I certainly paid for it. That's when I decided I needed to figure out a way to reduce the amount of stress my eyes were under every day.
My Routine to Reduce Eye Strain
Our eyes were never designed to stare at millions of glowing pixels all day. It's not just the sheer amount of work we put on our eyes when we stare at a screen, it's also the blue light. Blue light is what we call the light that comes off of electronic devices like computer monitors and smart phones. You might not notice it during the day, but when the lights are out and the computer is on, the blue glow is clear visible. It's unnatural, and prolonged exposure can lead to eye strain and discomfort. Here's my recipe for combating that strain.
Get Plenty of Sleep
One of the biggest parts of any routine is getting plenty of sleep. This is especially true when you're trying to reduce eye strain. Computer work is hard enough on your eyes without the added stress of being tired. When you're tired, everything is harder, including concentration. The faster and more focused you are, the less your eyes will have to work.
Blink
Blinking is an involuntary reflex, so this one might seem silly. It's not. Research has shown that when people are intently working at anything, they blink less. That means when you've got your nose to the digital grindstone, you're blinking less and allowing more blue light to flood into your eyes. You're also getting dry eyes due to lack of blinking which can lead to irritation.
Take Breaks
To help ease eye strain, take a break from the computer every half hour. All it takes is a minute of two of letting your eyes rest to help recharge your peepers. It gives your eyes a chance to stop all that searching and focusing and reduce all the blue light flooding into them.
Reduce Blue Light with Eyezen
If you work on the computer for what feels like 24/7, consider getting Eyezen glasses from Essilor. The beauty of Eyezen is that they come with or without a prescription, and help reduce eye strain by filtering out harmful forms of blue light. They also reduce glare and improve contrast.
I have been wearing Eyezen lenses with a prescription for a few weeks now and have been really impressed. Other than having a slight purple hue in certain lighting, you can't physically tell the difference between Eyezen and regular prescription lenses -- But the feeling of my eyes on a day to day basis has been remarkable. I've noticed a drastic reduction in eye discomfort, especially with eye fatigue. I haven't changed any of my screen viewing habits, so I can only assume Eyezen is making a difference! I also love that I can get Eyezen in stylish frames, including my new Ray-Ban RX5150 frames.
Conquer Eye Strain
Although you can never get rid of eye strain completely, following a routine can help you drastically reduce the amount you experience. Simply getting good sleep and remembering to rest your eyes periodically are often not enough - when you're on your computer, laptop or smartphone for the majority of the day, consider opting for Eyezen.
You can visit EyezeneUSA for more information on Eyezen glasses and to find an Eyecare Professional in your area.
Do you have any tips to reduce eye strain? 
This is a sponsored conversation written by me on behalf of Essilor . The opinions and text are all mine.