This past year I have fallen head over heels for geodes. A good friend introduced me to the wonderful world of rocks and crystals, and I haven't looked back. My home is now filled with gemstones and crystals that bring beauty and joy.
If you're unfamiliar, a geode is a rock containing a cavity lined with crystals or other mineral matter. You may have seen them in the form of a rock, that when cracked open, produces a beautiful crystalized center. Geode colors can vary, though most are quartz with a clear, white center. Other popular natural geodes include purple amethyst and agate. The latter is often dyed in a variety of bright hues and sold in slices for that can be used as artwork, in jewelry, and for coasters.
Fun fact: The name geode comes from the Greek word "geode" meaning "earthlike."
To show you how versatile geodes are, here are 20 DIY Geode projects that are either inspired by the natural stones or made from them.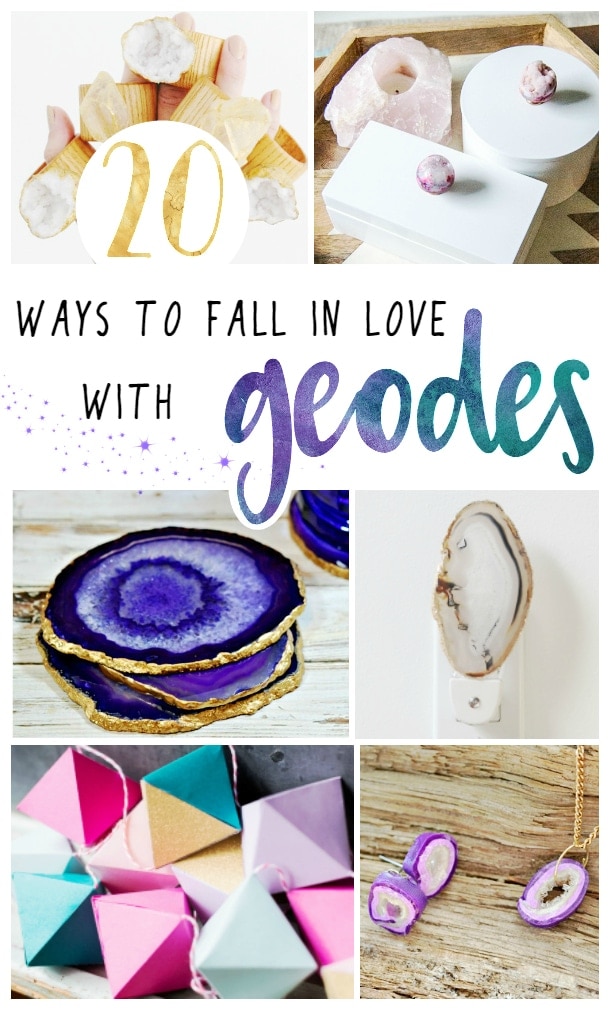 20 Ways to Fall in Love with Geodes