This post is brought to you by 5-Hour Energy. All opinions are my own.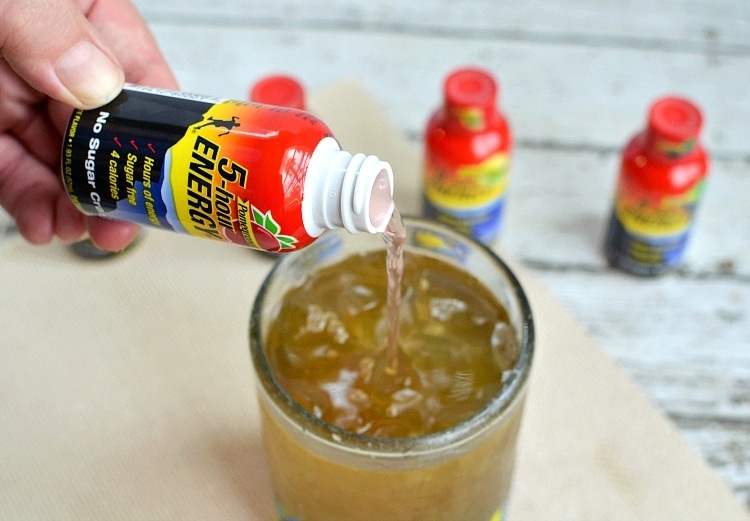 Right now the makers of 5-Hour Energy are hosting an AWESOME contest where entrants can win a share of $100,000 for creating a 60-second (or less) video of their favorite way to mix a 5-hour ENERGY® shot with an everyday beverage. Everyday beverages include: Decaffeinated soda or cola, Fruit juice, Vegetable Juice, Smoothie, Lemonade, Decaffeinated tea (hot or iced) and any form of water.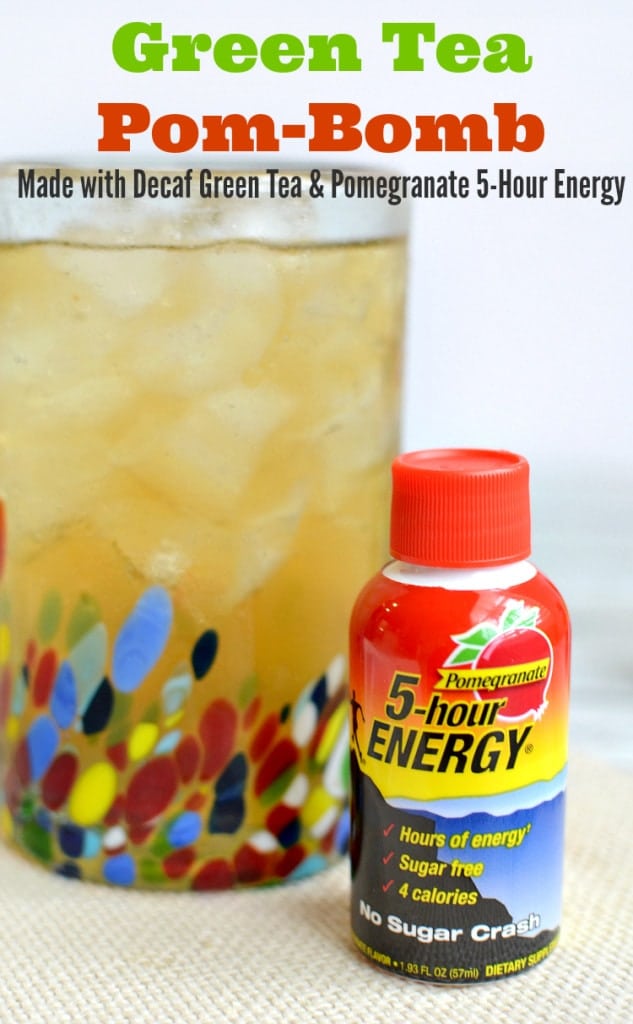 I decided to try my own hand at making a yummification recipe with 5-Hour Energy Pomegranate (one of my favorite flavors). I call this creation the Green Tea Pom-Bomb, and I have to admit, it's pretty tasty! Here's the easy recipe.
Green Tea Pom-Bomb
Ingredients
1 cup decaffeinated green tea
1 bottle 5-Hour Energy Pomegranate
Ice cubes
Directions
Brew 1 cups of decaffeinated green tea.
Pour over a glass of ice.
Add bottle of 5-Hour Energy Pomegranate
Stir & enjoy! Add extra ice if needed.
5-hour ENERGY® is not an energy drink or intended to be mixed with alcohol. It is not intended for children, women who are pregnant or nursing, or people with medical conditions. It does not increase physical performance, dexterity, or endurance and does not treat or cure any disease or medical condition. Do not drink more than two per day, do not drink more than one at a time.
he 5-hour ENERGY® samples, gift card, information, and additional gift pack have been provided by the makers of 5-hour ENERGY®.