All I can say is Adam Lambert better win American Idol or I am banning the show forever!!!!
Adam is by far the most talented Idol contestant that has ever stepped foot on that stage. I am sick of people saying Adam is screaming...he is NOT screaming, he just has an INCREDIBLE vocal range that most artists can only dream of having.
If Adam was strait, and I was single I too would be streaking across the stage 😉
Ok, I'm lying, but he is a cutie.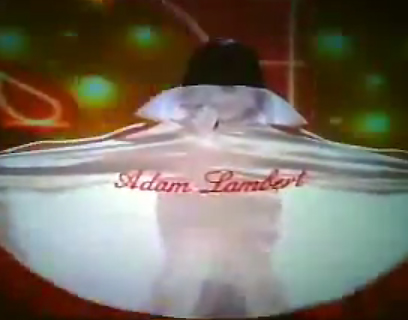 Katy Perry rockin' the Adam Lambert Cape on American Idol 5/13