The reviewer has been compensated in the form of a Best Buy Gift Card and/or received the product/service at a reduced price or for free.
Over the past few years I have focused a lot more on photography when it comes to writing articles for the blog, especially when posting about food and travel. In my option, the photos are what readers are most interested in (or at least, when I read another blog that's what I'm most interested in!), and it also explains why Instagram and Pinterest are so popular.
To take my photography to the next level I invested in a Nikon D7000 DSLR and a variety of lenses. The one thing I have learned over the years is that a good camera doesn't necessarily mean good pictures. Yes, the quality will be better than let's say an iPhone, but just pointing and shooting and getting a great shot right out of the camera is a rare occasion. Most photos need at least some kind of editing.
I have tried a variety of photo editing applications online, but the granddaddy of them all has been Adobe Photoshop CC and Lightroom from the Adobe Creative Cloud. Adobe has always been the leader in photo editing. Though, before the Adobe Creative Cloud, both programs were very expensive for someone who wasn't a student or professional photographer.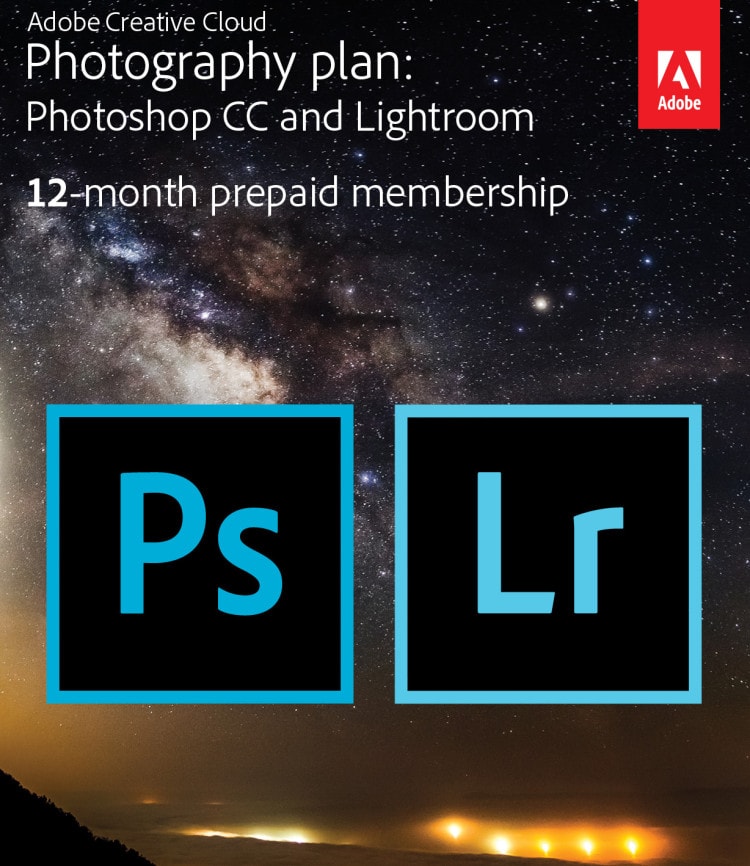 The Adobe Creative Cloud Photography Plan is a 1-year subscription with access to both Photoshop Creative Cloud and Lightroom Creative Cloud. These programs are not for amateurs however— there is defintely a learning curve, but the payoff to amazing photos is worth it! As a blogger, I am in between a novice and a professional, and I think that is a good place to start for using these programs.
The Creative Cloud Photography plan is $119.99 for a year-long subscription, which provides enhanced photo editing and convenience with the multi-screen capabilities provided by the Cloud. Once again, the plan is best for more advanced, active photographers who want to be able to create and access their vision on any device, anywhere.
Here are some of the great features.
Perfect your Photography: From everyday edits to total transformations, the Creative Cloud plan lets you retouch and manipulate images in just about any way you can imagine.
Organize, Edit & Share images from Anywhere: On your computer, on the web, on your iPad and on your iPhone or Android device. And when you make an editor flag a favorite in one place, it's automatically updated everywhere else through Adobe CreativeSync technology.
Showcase your Work: Organize images in web galleries or share them on your favorite social sites. Then use the Adobe Slate mobile app to craft visual stories and animated videos and the Adobe Voice mobile app to add your own voice for narration.
With all this being said, I'm sure you want to see some before and after photos. Without too much effort I was able to take make this camel shot from Jordan POP. This literally took me one minute to edit. I'm sure with even more editing this photo could be even more amazing.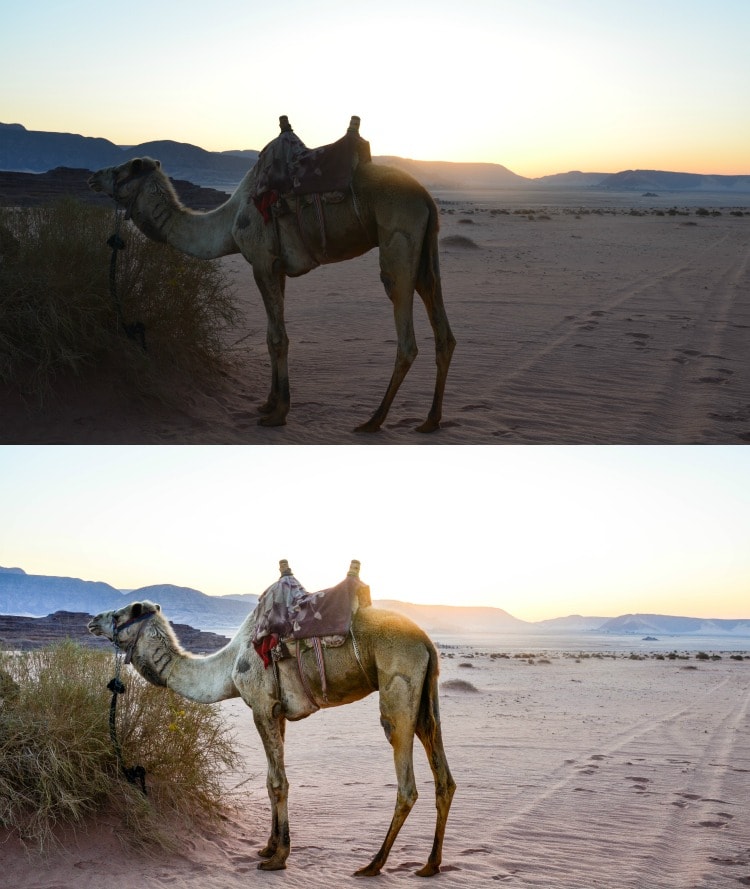 And here's another example: This photo was from sunrise at Angkor Wat in Cambodia.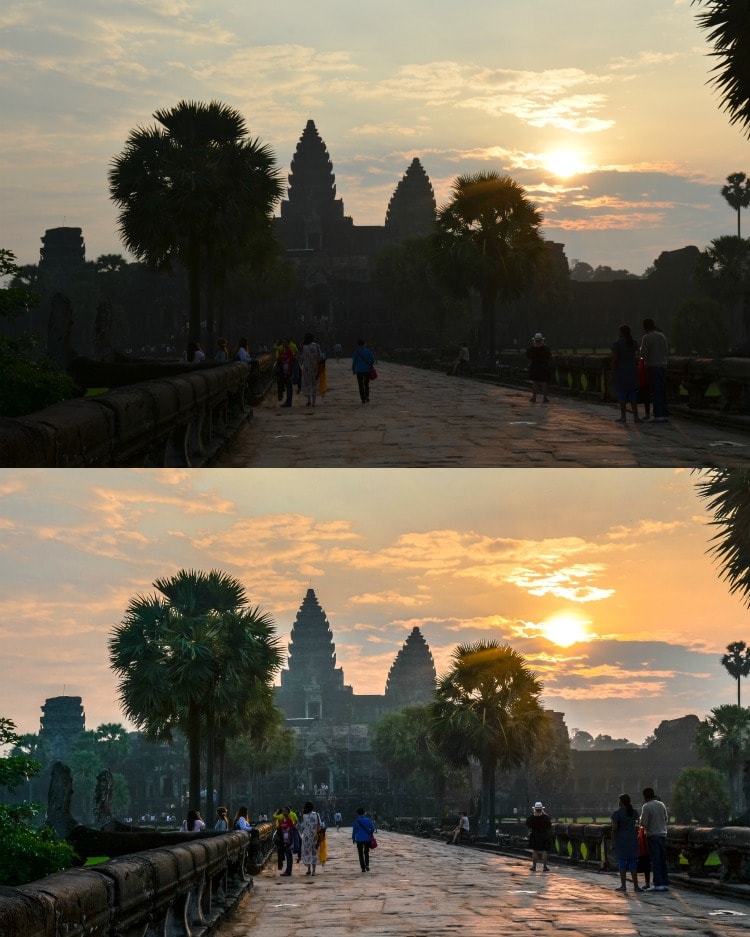 The second photo really brings out the detail in the temple and the people surrounding it.
In both examples I used photos that I would normally discard. These are not my best work— which is why the Adobe Creative Cloud is so amazing! I can edit photos that even I think are sub-par and turn them into usable work, taking every photo to the next level!