This is a sponsored post written by me on behalf of Bakery Crafts. All opinions are 100% mine.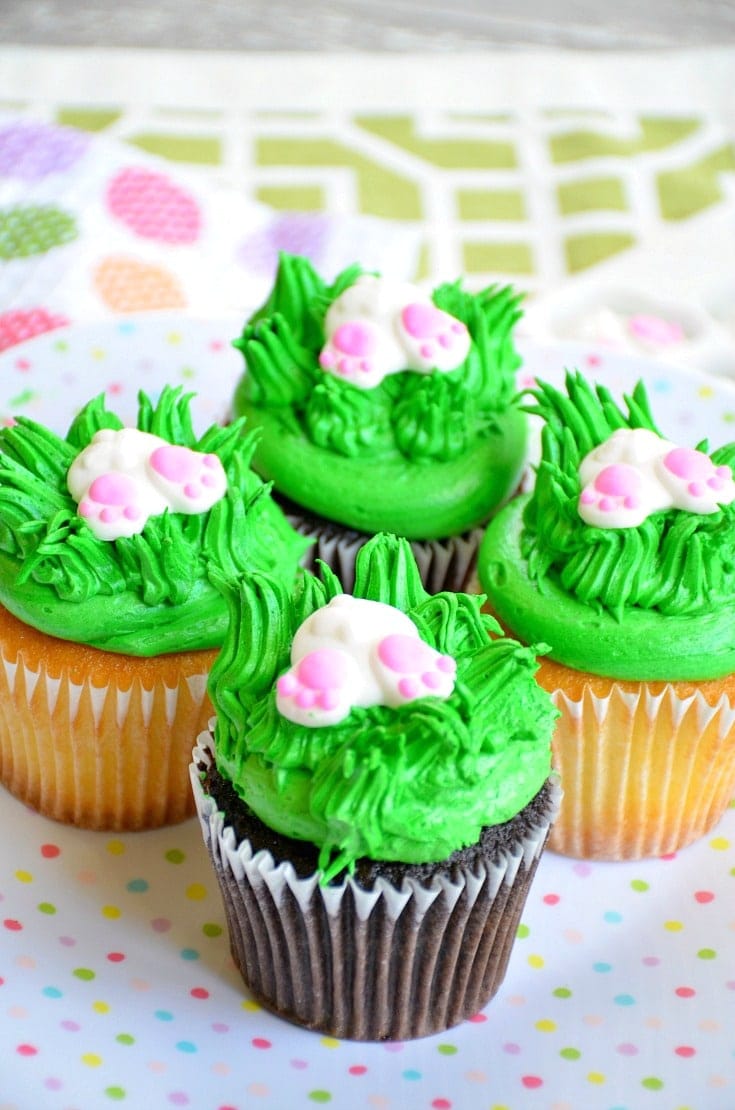 Who doesn't love yummy Easter treats? I know that they're my favorite part of the holiday. I also know that baking and decorating cupcakes, cookies and cake from scratch is time consuming. And when I have a hundred other things on the to-do list, like getting stuff ready for the Easter Bunny, busting out piping bags and candy molds is not in the cards ...but I still want those cupcakes!!
So what's a mom to do? Bakery Crafts.
This year I opted to get my cupcakes from a local bakery. But instead of having them decorate them, I just asked for the to be frosted with green buttercream in a design that looked like grass. Then I went to my local Walmart and picked up some adorable Bunny Tail Icing Decorations in the Easter holiday aisle.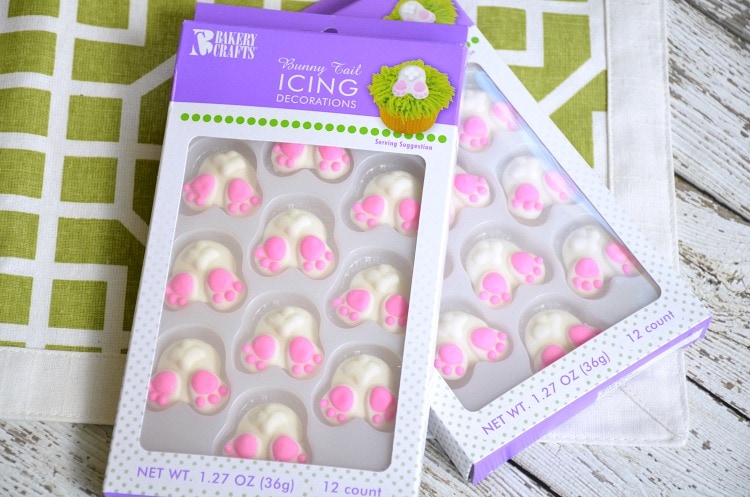 Once home, my daughter help me add the decorations to the cupcakes, and voila! Perfect professional looking cupcakes for Easter brunch ... I think even the Easter Bunny would get a kick out of these deliciously adorable treats!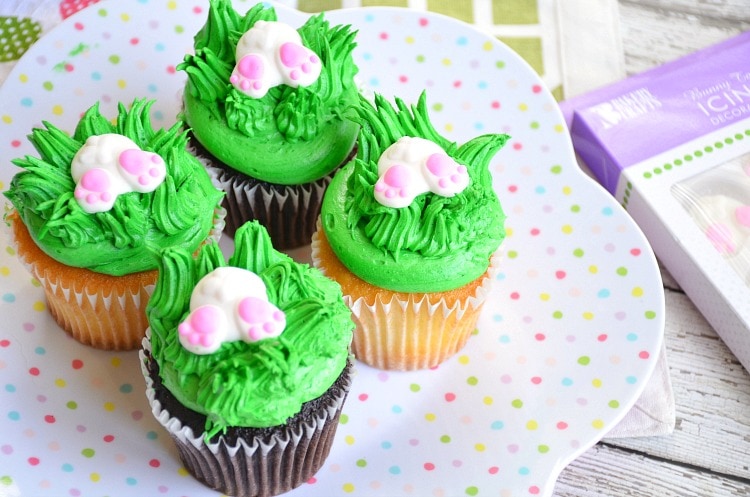 The Bakery Crafts Bunny Tail decorations are completely edible, too! I think they're cute, fun and EASY! And I'll definitely be using more Bakery Crafts items in the future.
In addition to these adorable Bunny Tail Icing Decorations, Bakery Crafts has a fun selection of other Easter decorations at Walmart, including an Easter Bunny Cookie Cupcake Decorating Kit, Hatching Chick Cookie Cupcake Decoration Kit and Easter Cake Decoration Kit.
Each kit adds a personal and professional looking touch to your favorite baked goods. Next season I'm going to try one of the Cookie Cupcake Decoration Kits because I love the combo of cookies AND cupcakes in one delectable treat ... does it get much better than that!?
You can find out more about the Bakery Crafts by Like Bakery Crafts on Facebook. Check out Bakery Crafts on Pinterest, too!
What's your favorite Easter treat?