This is a sponsored post by Milo's Kitchen, the best dog treats for my puppy Jett. All opinions are my own.
Up until this past year, my family consisted of myself, my husband, our teen daughter, and three spoiled felines. As self-proclaimed cat lovers, just the thought of having a dog was preposterous...we had our three fur-babies, Coco, Rocky and Kai, and our family was complete.
And then Jett came along.
I was browsing Facebook one evening last November and came across the page for a local pet shelter. Curiosity got the best of me, and before I knew it, I was going gaga for a little Chihuahua puppy. He was abandoned by his previous owners and was now in need of a home. I showed my husband the listing, and we both agreed that this little guy needed a family, like ours, to love him.
I reached out to the organization, and after sending in an application and having multiple phone interviews, we were offered the opportunity to meet with Jett, who at the time went by "CJ", to see if he would be a fit for our family.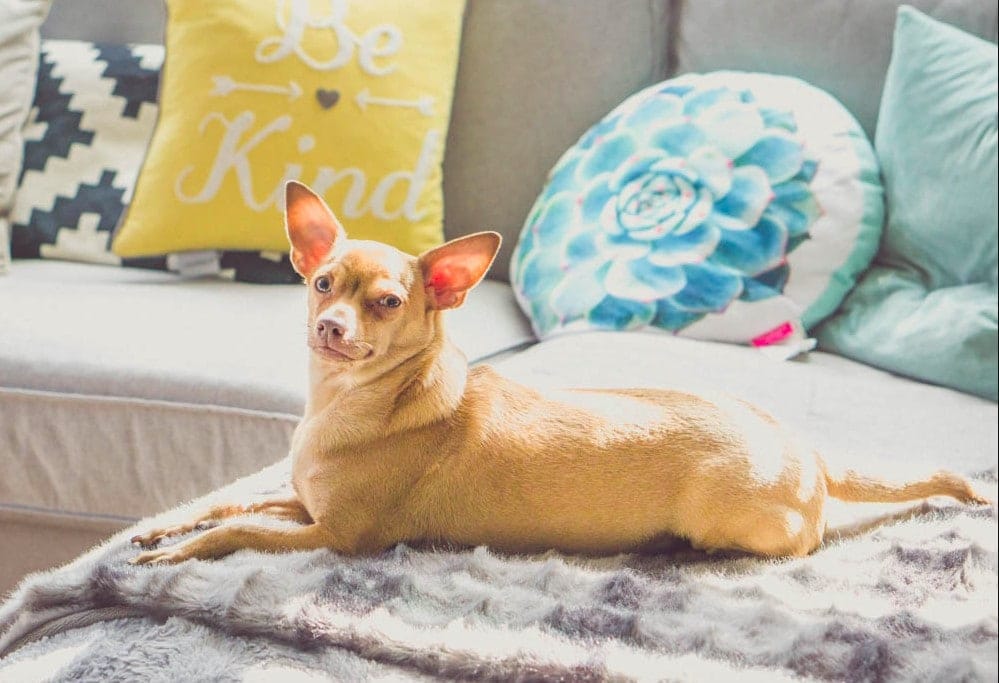 Honestly, it took about 2 seconds to fall in love with the little guy, who by this time was at least three months old. The adoption process wasn't over though. It took a few more weeks until we were allowed to foster Jett, and he came home with us on December 31. The agreement was that we'd foster until he was six months old, and then after he was fixed and microchipped, he would be officially ours.
It was like fate brought us together because Jett is truly a part of our family now. I can't even remember what it was like before this 9-lb "puppy baby" arrived because he has brought so much joy to our lives. The cats, on the other hand, are still not convinced…even though I assure them every day that he's here to stay!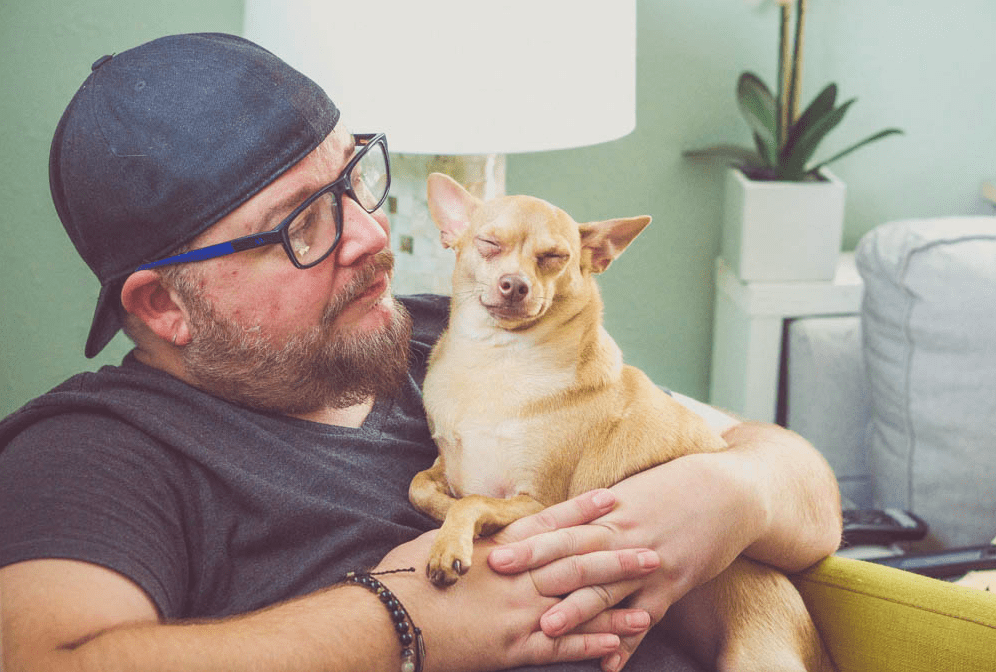 Like our other fur-babies, there was no question about the quality of food and treats that we would feed him. Because our pets are family, we treat them like family— serving them premium pet products made without artificial flavors. For Jett, he gets the best dog treats: Milo's Kitchen® Homestyle Dog Treats made with real beef, chicken or duck as the #1 ingredient.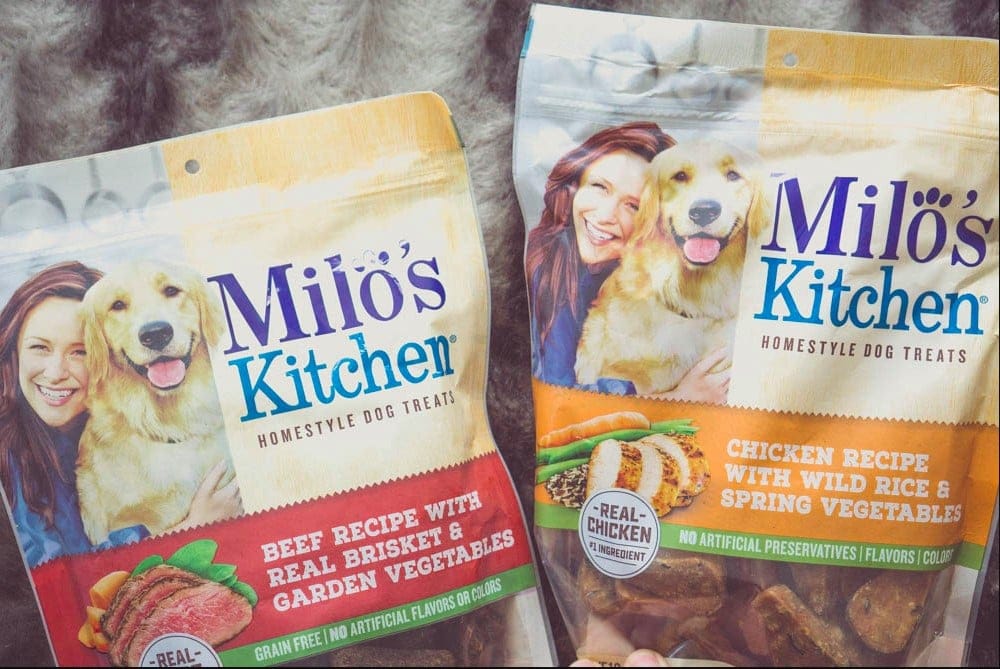 Nothing Says "I love you" More Than Something Made with Love and Care
The quality of Jett's snacks are extremely important to me, and I can see the love Milo's Kitchen® Homestyle Dog Treats puts into their products, which are proudly made in Spanish Fork, Utah and Siloam Springs, Arkansas. Milo's Kitchen® Homestyle Dog Treats look like jerky, sausage slices and meatballs.
The Best Dog Treats are Made with Love and Care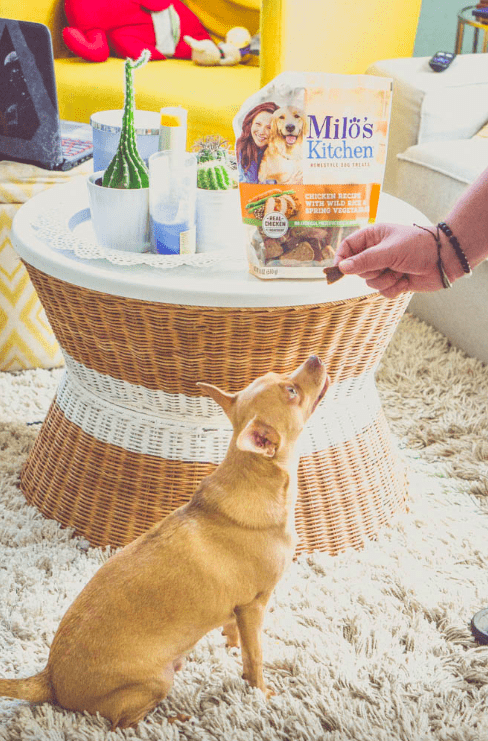 I've been purchasing Jett's favorite treats, Milo's Kitchen® Beef Recipe with Real Brisket & Garden Vegetables and Milo's Kitchen® Chicken Recipe with Wild Rice & Spring Vegetables at Walmart, which has been super convenient because I already shop there at least once a week for other necessities. I do want to note that because Milo's Kitchen® Homestyle Dog Treats is a premium, homestyle dog treats brand, you might not notice it in the same section as other dog treats. At my Walmart Supercenter, premium pet food and treats are on a different side of the aisle….so it's easy to miss the best dog treats at first glance!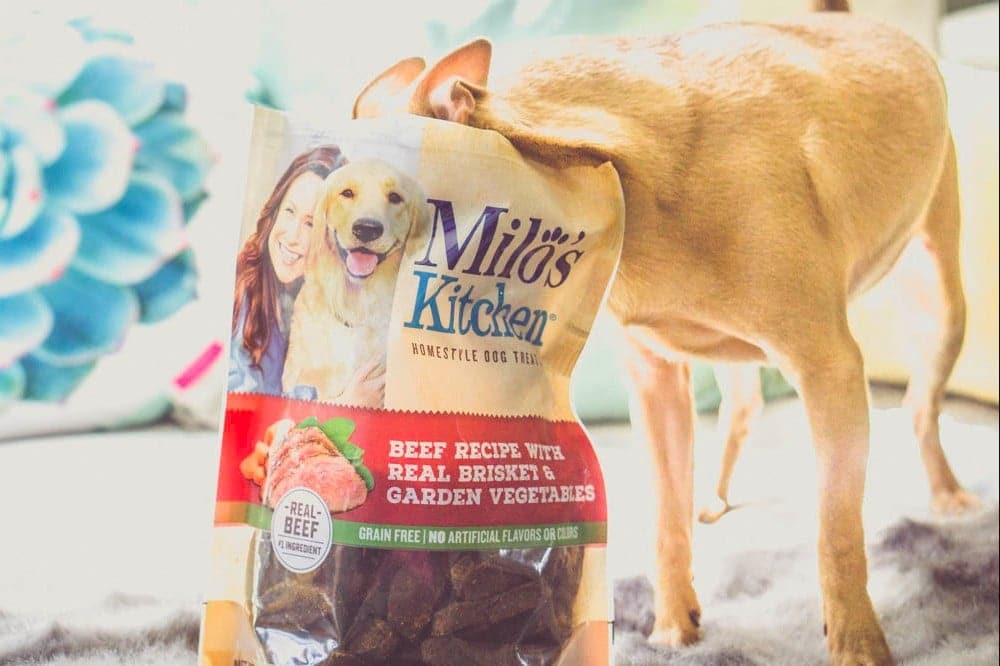 Show your furry friend how much you care every day with the best dog treats from Milo's Kitchen® Homestyle Dog Treats.