It's the most wonderful time of the year! The time of year when we hang out, open presents, look at holiday lights, and EAT COOKIES! 
Holiday Baking with Betty Crocker
And in my home, those cookies are usually made with Betty Crocker. Betty Crocker cookie mix has the homemade flavors we love without all the extra work, which is a necessity during the busy holiday season. Plus, the 1lb, 1.5oz pouches are the perfect size for making dozens of cookies — we enjoy all of the flavors, including sugar cookie, peanut butter and chocolate chip.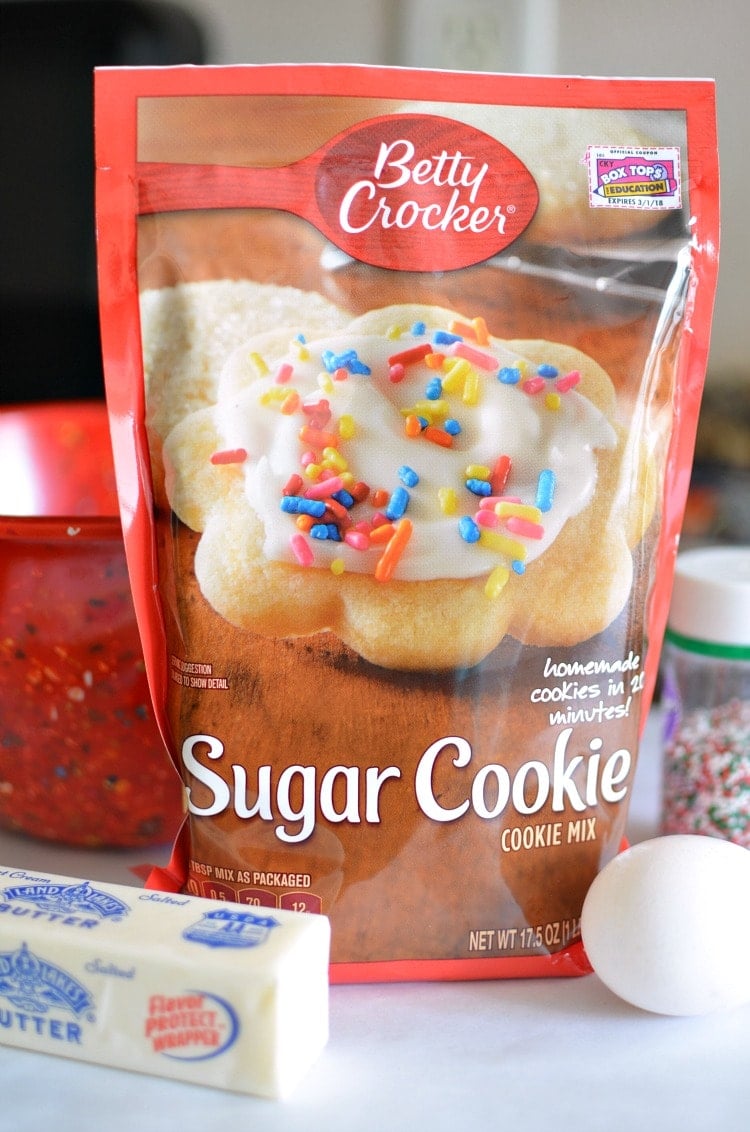 I've been using Betty Crocker mix for as long as I can remember. I love that the cookies taste homemade, without the labor of actually making them from scratch. During the holiday season I always bake and decorate cookies with my daughter. It's a fantastic bonding experience that we look forward to every year. I let her select the type of cookies we make, and this year she chose Betty Crocker Sugar Cookie Mix to decorate with holiday sprinkles for friends and family. It's a fun way for us to #SpreadCheer during this wonderful season!
Because Betty Crocker Cookie Mix is so easy, we can knock out batches of delicious cookies in no time, with quick and easy clean up. This gives us extra time to laugh and chat about our day— it's essential mother-daughter bonding time and I wouldn't have it any other way!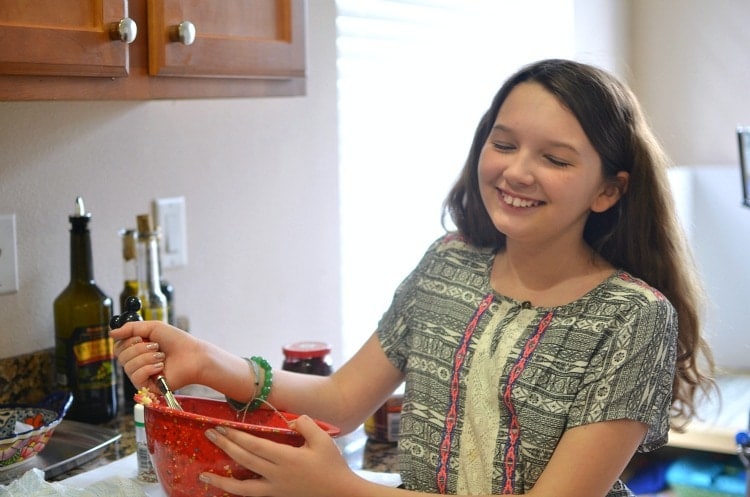 #SpreadCheer Betty Crocker Style
This year, my daughter and I decided to surprise one of her favorite teachers with a tub of delicious Betty Crocker sugar cookies. This particular teacher has given a lot of time to my daughter, and we both really like her. Sending her some of our yummy sugar cookies was just a small way for us to spread cheer this season. Betty Crocker made it so easy that in addition to their great cookie mixes, they're offering FREE PRINTABLE GIFT TAGS to help spread the holiday cheer.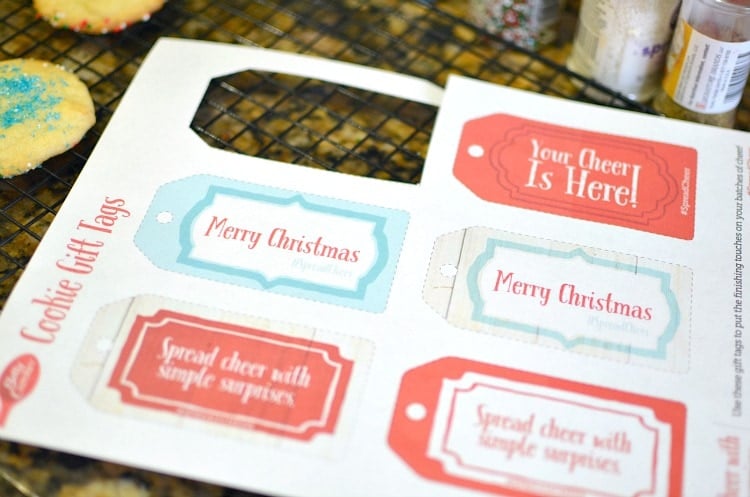 By the way, the teacher loved her sweet treats!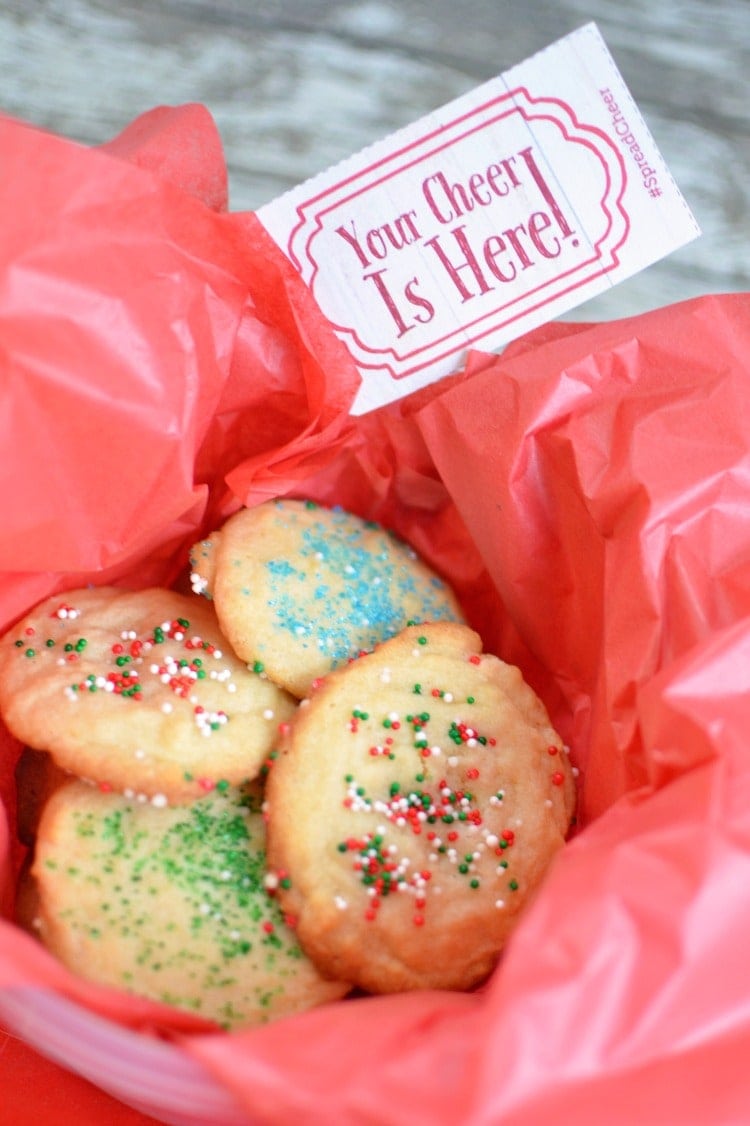 How Will You #SpreadCheer?
Right now, you can save $0.50 when you by ONE (1) Betty Crocker Cookie Mix! Print this great coupon along with the FREE Cookie Gift Tags and start spreading cheer in your neighborhood! Happy Holidays!
WIN $20 Paypal Cash!
To enter, share your #SpreadCheer story, preferably with a photo of your goodies, on one of your social channels (Facebook, Instagram, or Twitter). Entries must be tagged #SpreadCheer + @BettyCrocker and @MommyMusings (so you can get credit when I choose a winner)! Good lucky and happy baking! Giveaway ends December 30 at 11:59pm.