This is a sponsored post written by me on behalf of Bob Evans Restaurants. All opinions are 100% mine.
It's overwhelming how quickly the year is ending! I'm behind on just about everything when it comes to the holidays...and I know I'm not alone!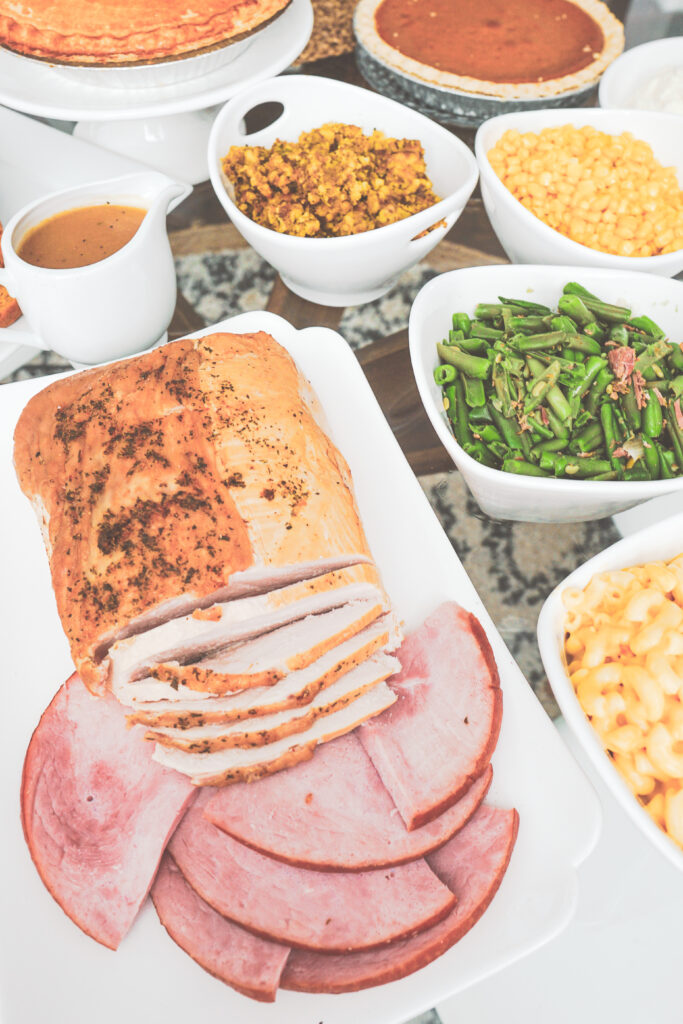 With so much on my to-do list this season, the last thing I want to think about is cooking a big meal for the holidays.
As I've gotten older, the appeal of spending hours in the kitchen, prepping, cooking and baking has dwindled.
There are SO MANY other things I'd rather be doing! In years past, I've missed out on watching holiday movies, catching up with loved ones, who I only see a few times a year, and generally spending time with my family because I was busy getting everything ready for a holiday meal.
That's not happening this year. Enter: The Premium Farmhouse Feast from Bob Evans.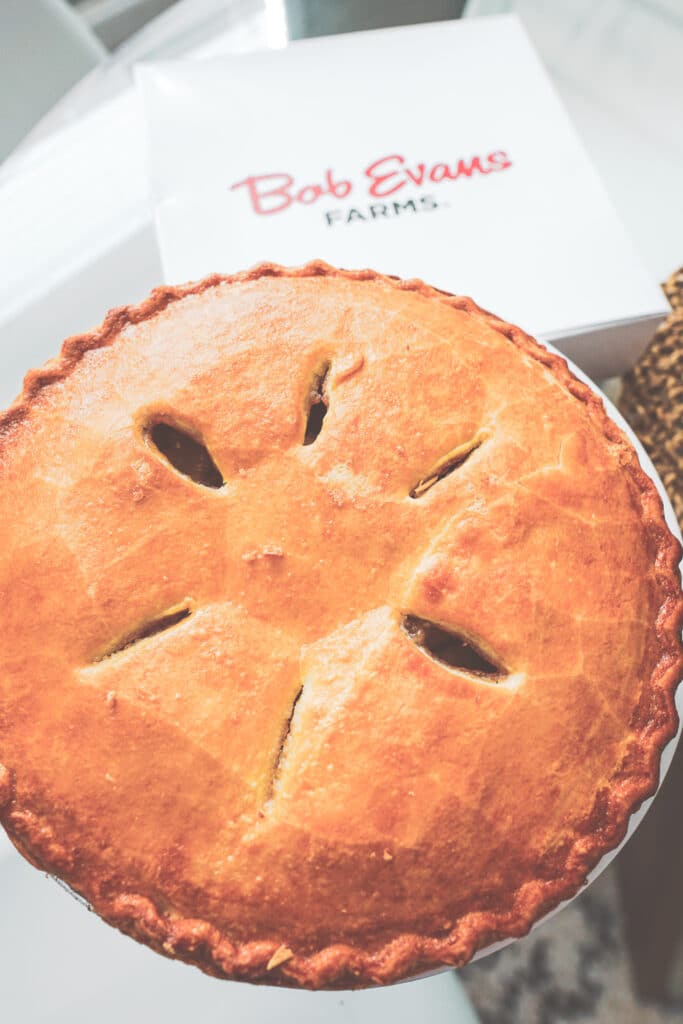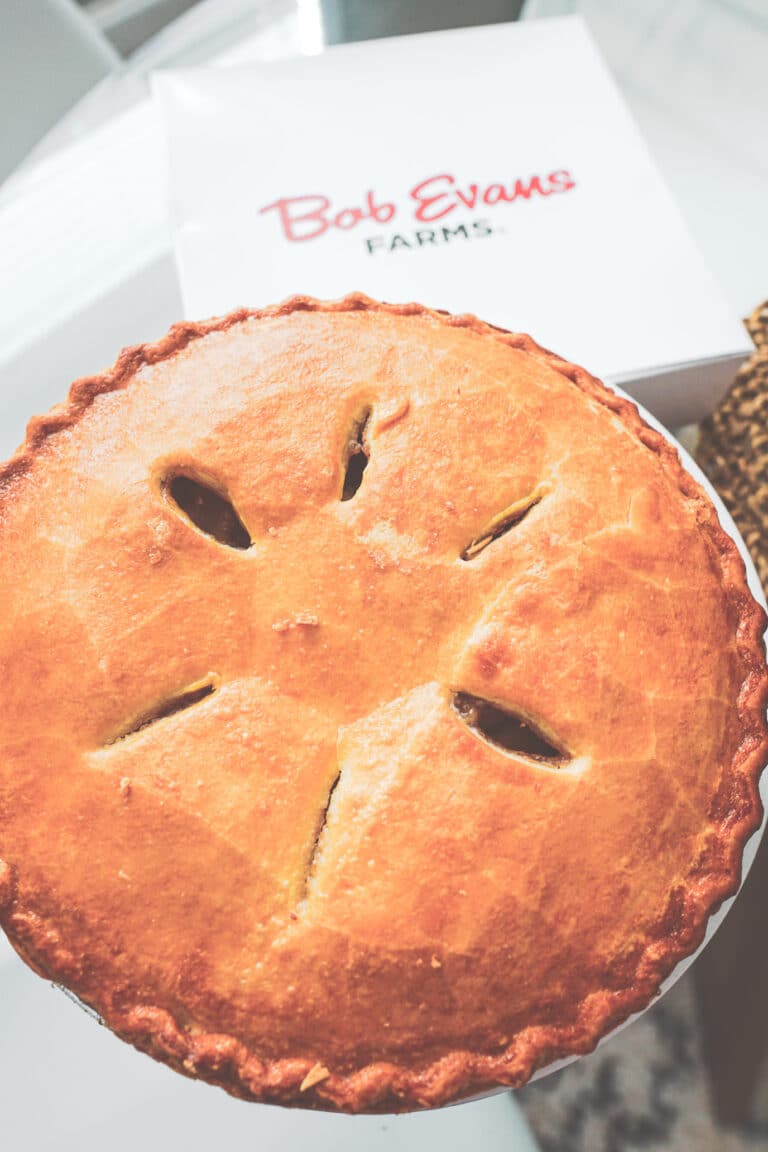 What I'm about to tell you may change how you do holiday meals forever. I really mean that because it has changed EVERYTHING for my family.
After discovering Bob Evans Farmhouse Feast, I may never cook another holiday meal again because, for the convenience, quality, and price, the end result is a no-brainer.
For $124.99 you can Order your Farmhouse Feast directly from Bob Evans that easily feeds 8-10 people. Here's everything that's included:
Slow-Roasted Turkey
Hickory-Smoked Ham
Sweet Buttered Corn
Bread & Celery Dressing
Mashed Potatoes with Gravy
Green Beans with Ham
Macaroni & Cheese
Cranberry Relish
Rolls
Pumpkin Bread
Pumpkin Pie
Double-Crust Apple Pie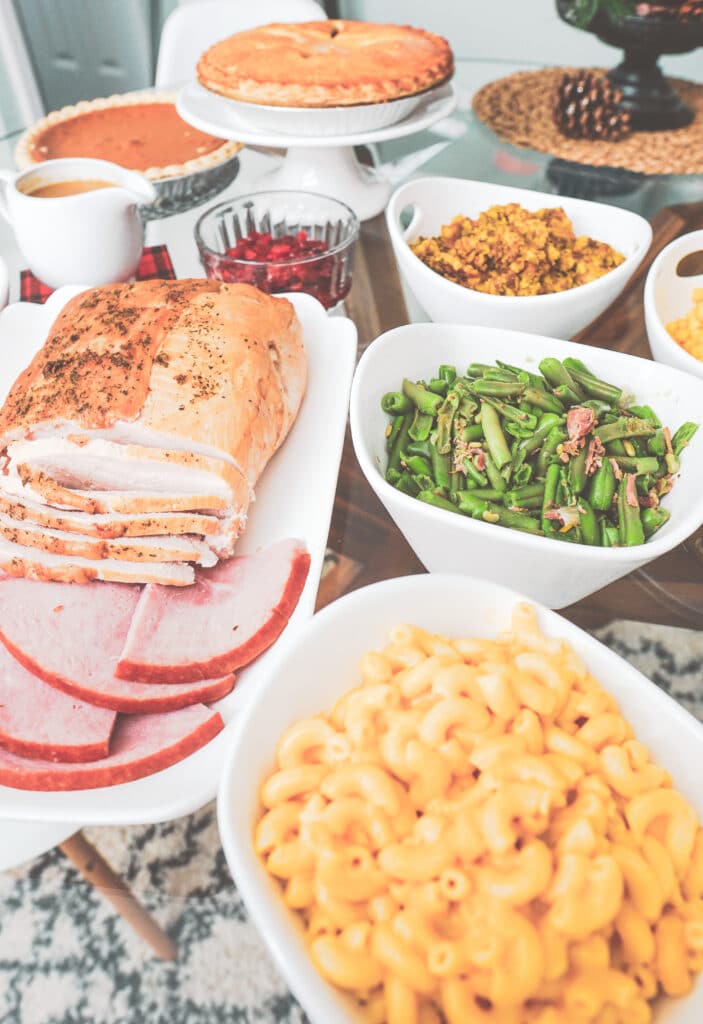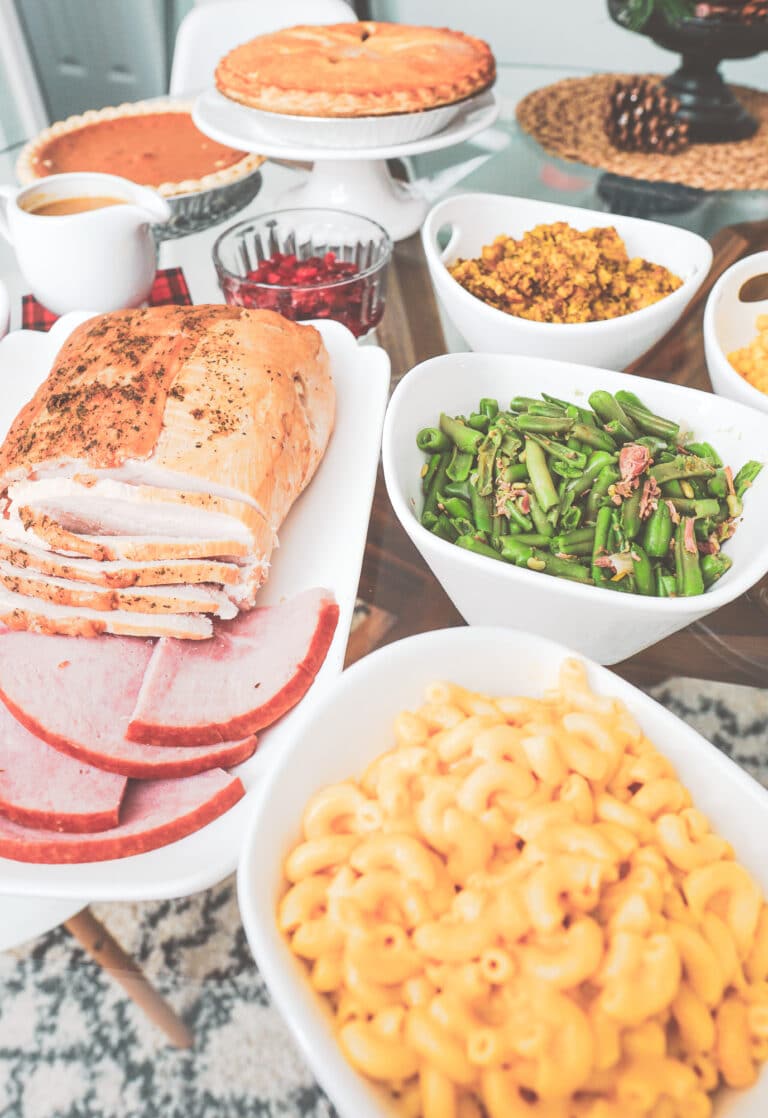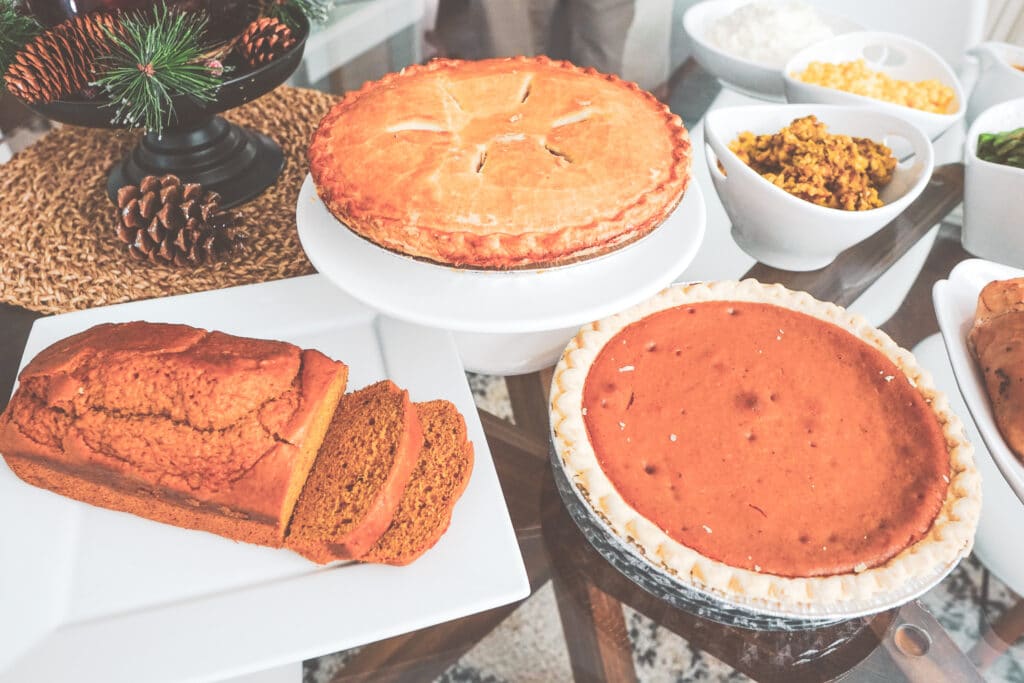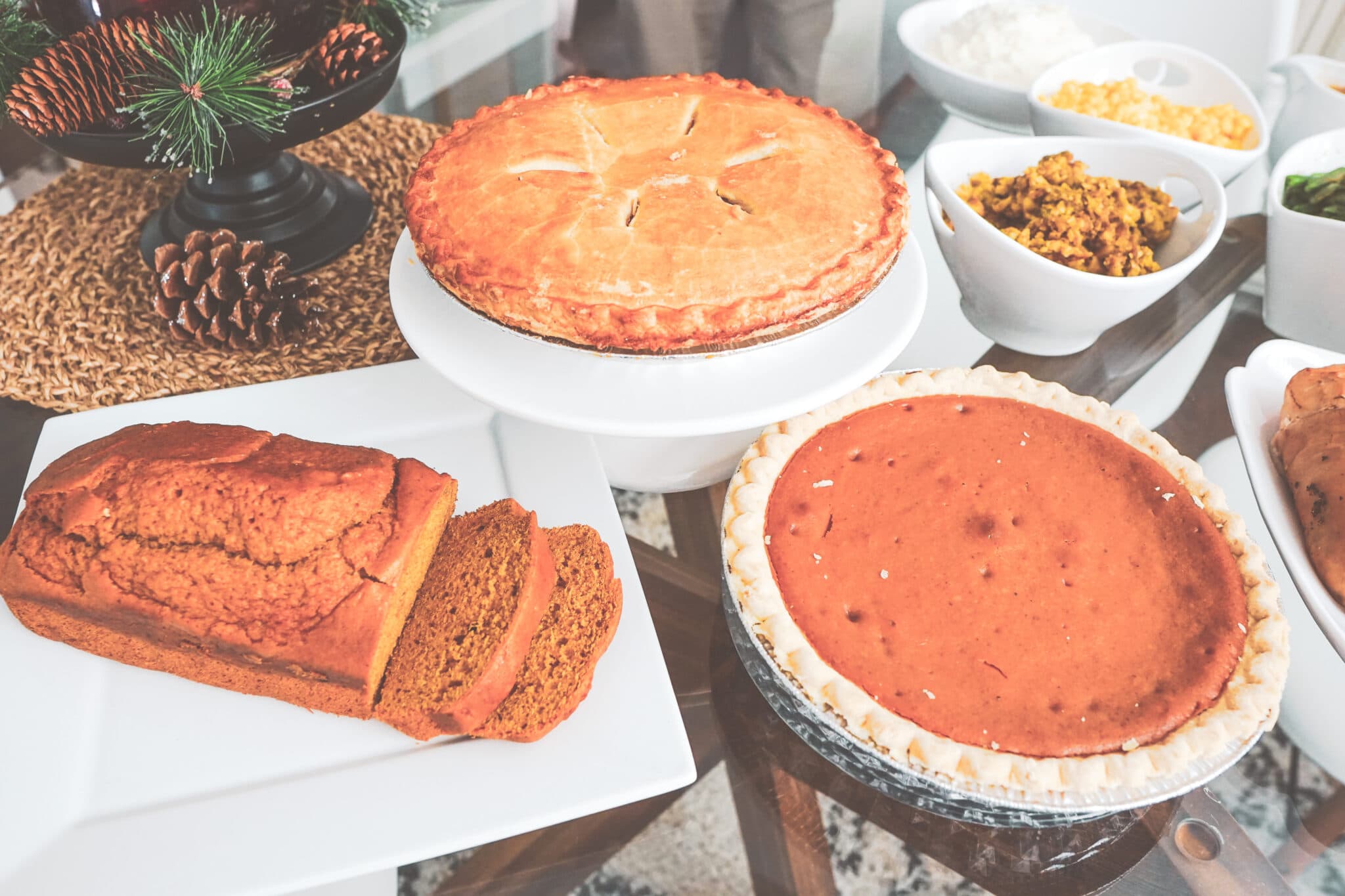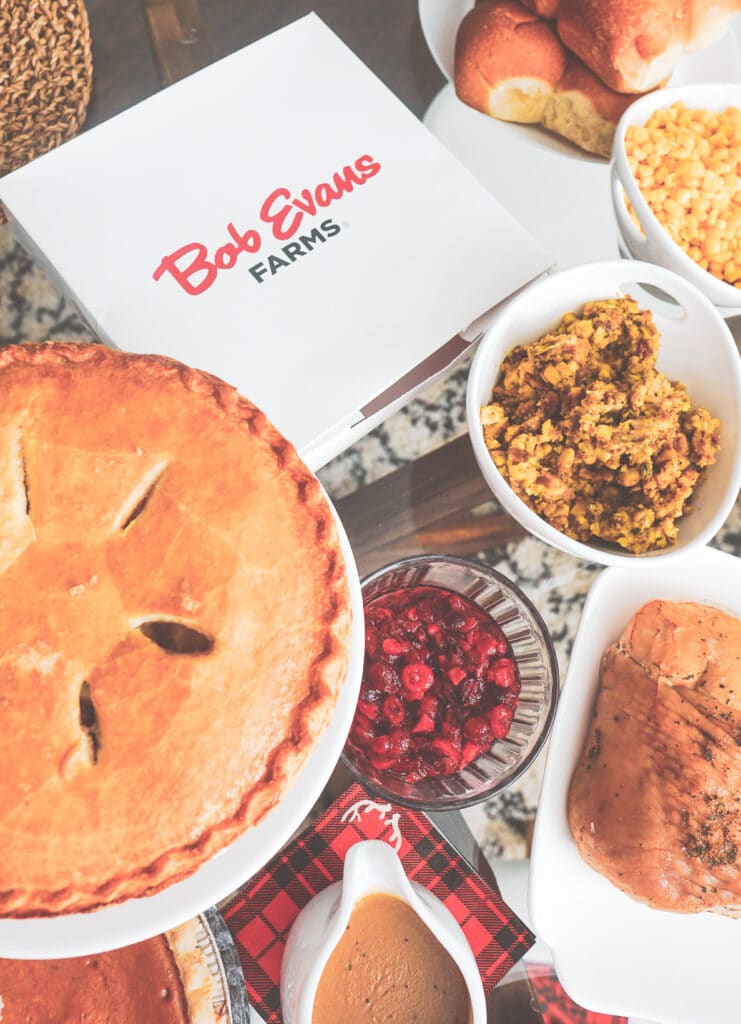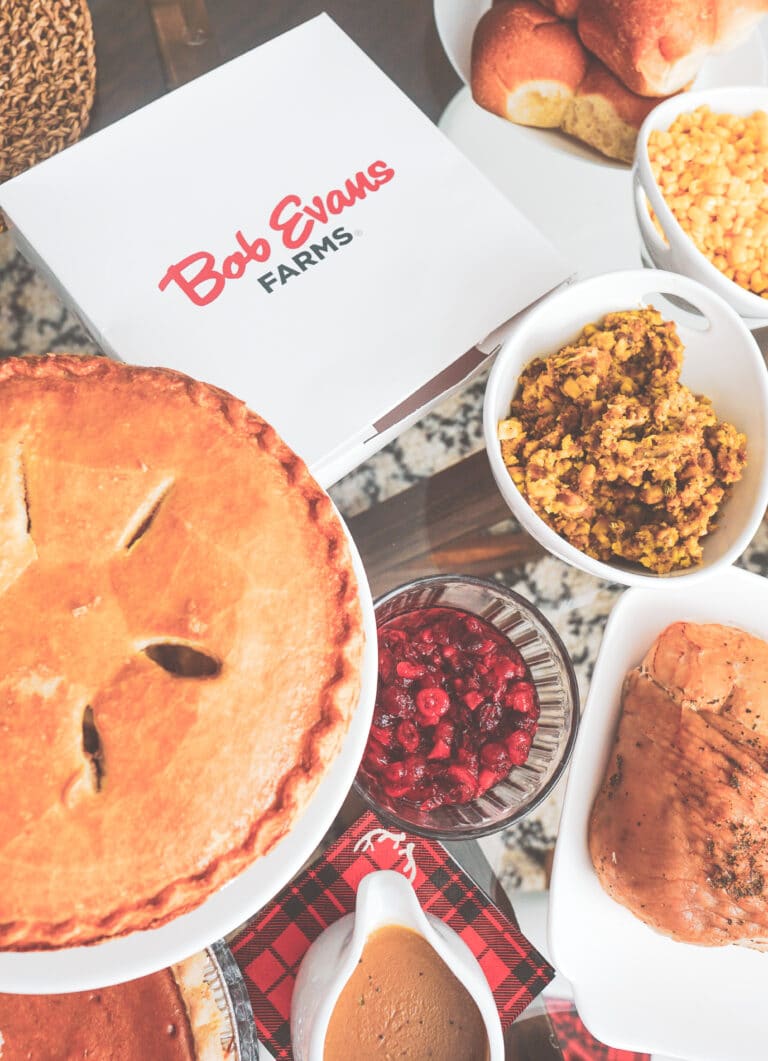 Bob Evans Restaurants has been making great holiday heat & serving meals for years. Let them do the work, after all, they are turkey experts. They slow-roast, hand season and carve turkey 364 days of the year. Every Farmhouse Feast is prepared with the same care that is put into each Bob Evans meal.
We ordered the Premium Farmhouse Feast for Thanksgiving and loved it so much that we're ordering again for Christmas. You don't have to limit yourself to these holidays as the complete heat-to-serve meal is ideal for any gathering with family or friends.
I ordered our Bob Evans Premium Farmhouse Feast online at https://www.bobevans.com/farmhouse-feast and scheduled the date and time for pickup at the restaurant.
You can also place an order over the phone or in-person at your local Bob Evans Restaurant. Delivery is available at select locations, so check to see if that's an option. We didn't use the delivery option because our local Bob Evans is just a few miles away, but it's a great service when you're pressed for time.
The complete meal is packed cold, so all we had to do was heat, serve and enjoy at home (and heating instructions are included making the feast as easy as pie!).
What I was most surprised about was how much food is included. Yes, this feast definitely serves 8-10 people. We only had 6 people at our gathering and it was awesome to have so much food leftover! Hello, ham and turkey sandwiches!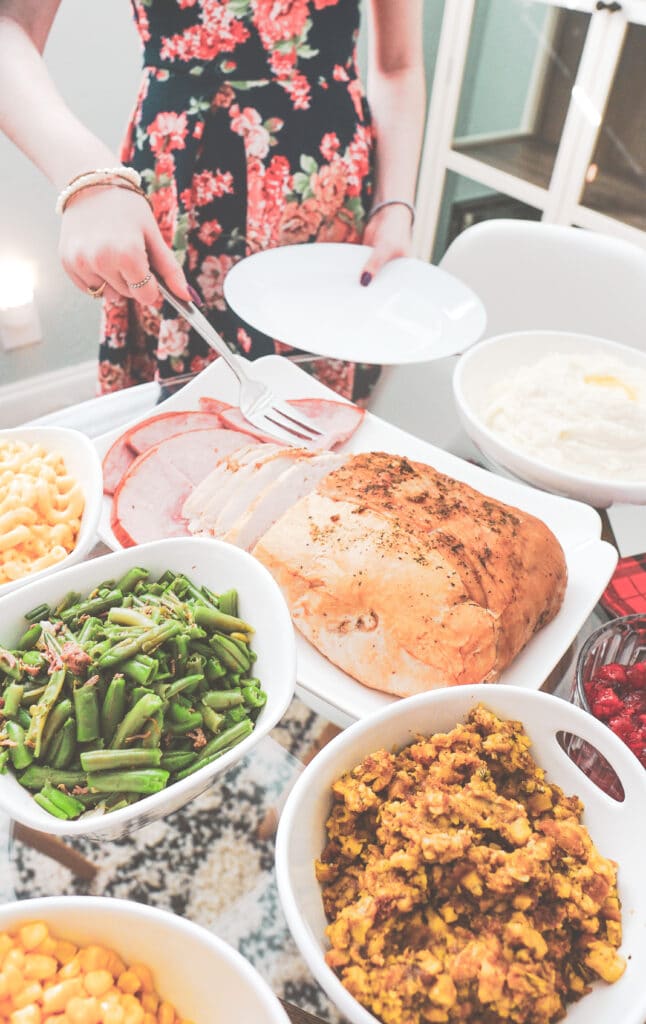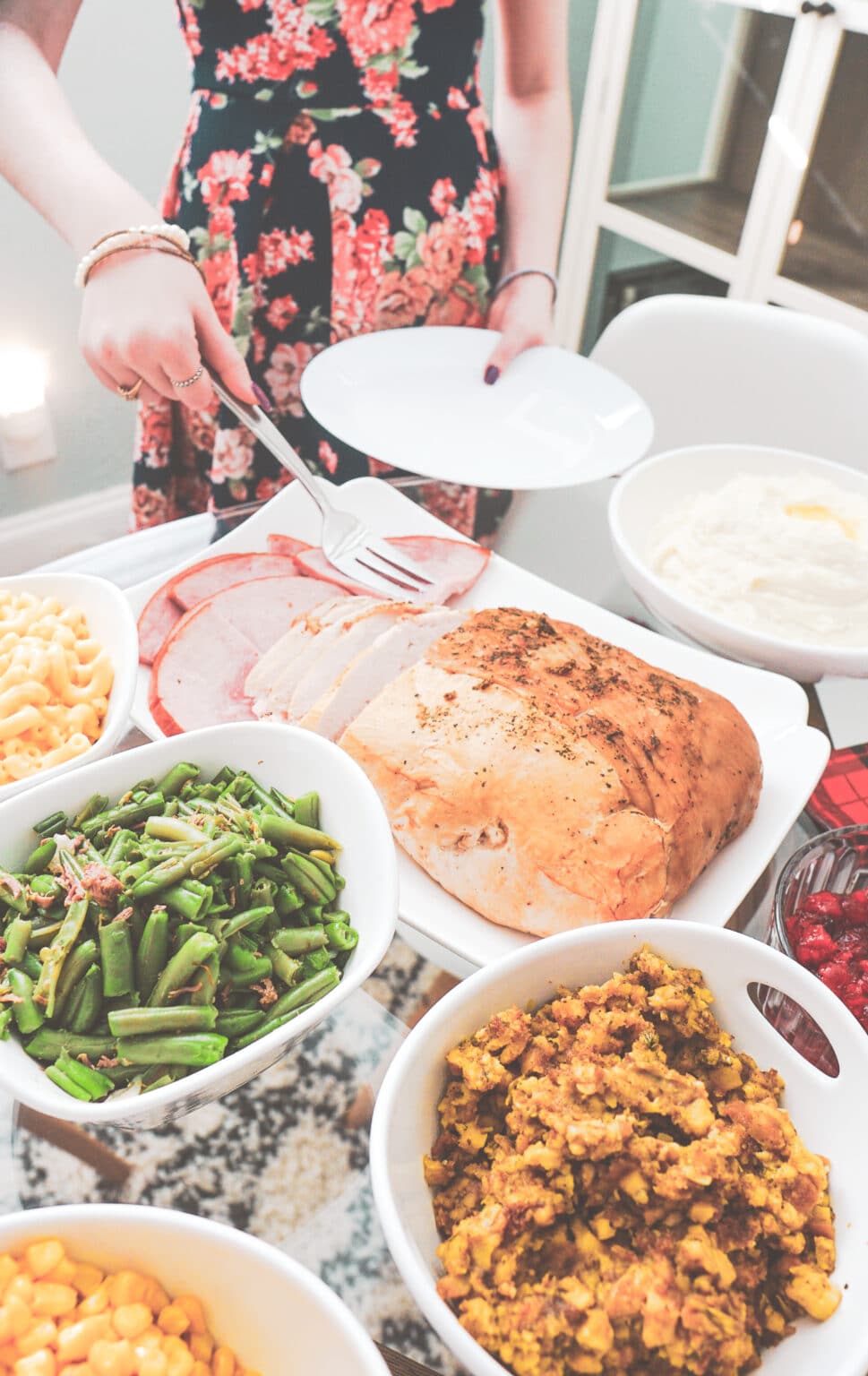 Trust me, this is how you want to do the holidays! Everything was DELICIOUS!!!
Build your Farmhouse Feast today your next family gathering -- you won't regret it!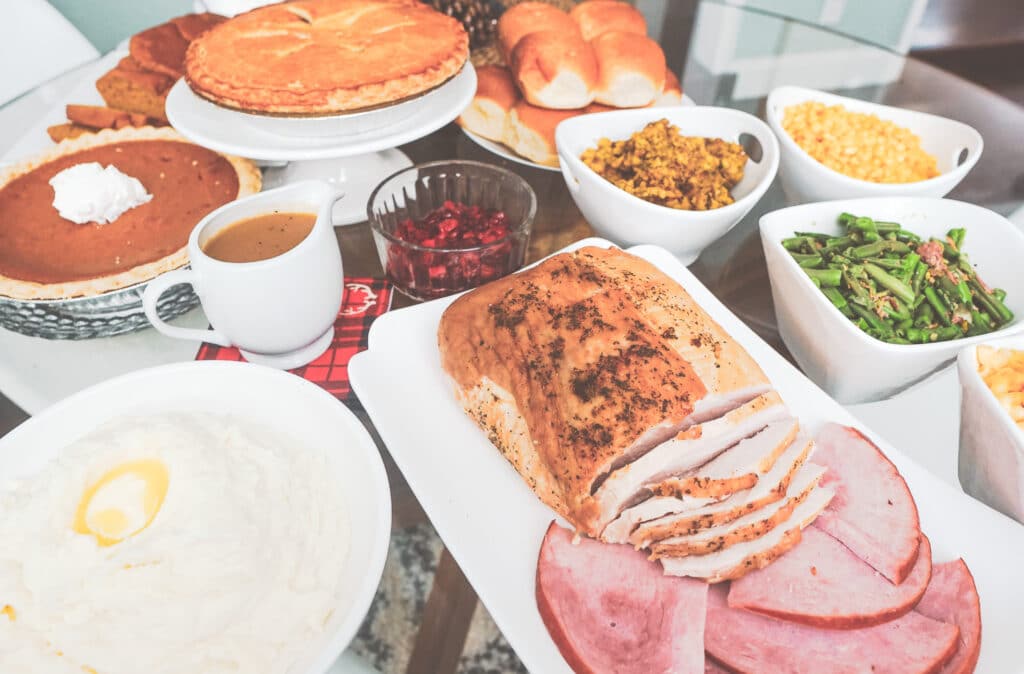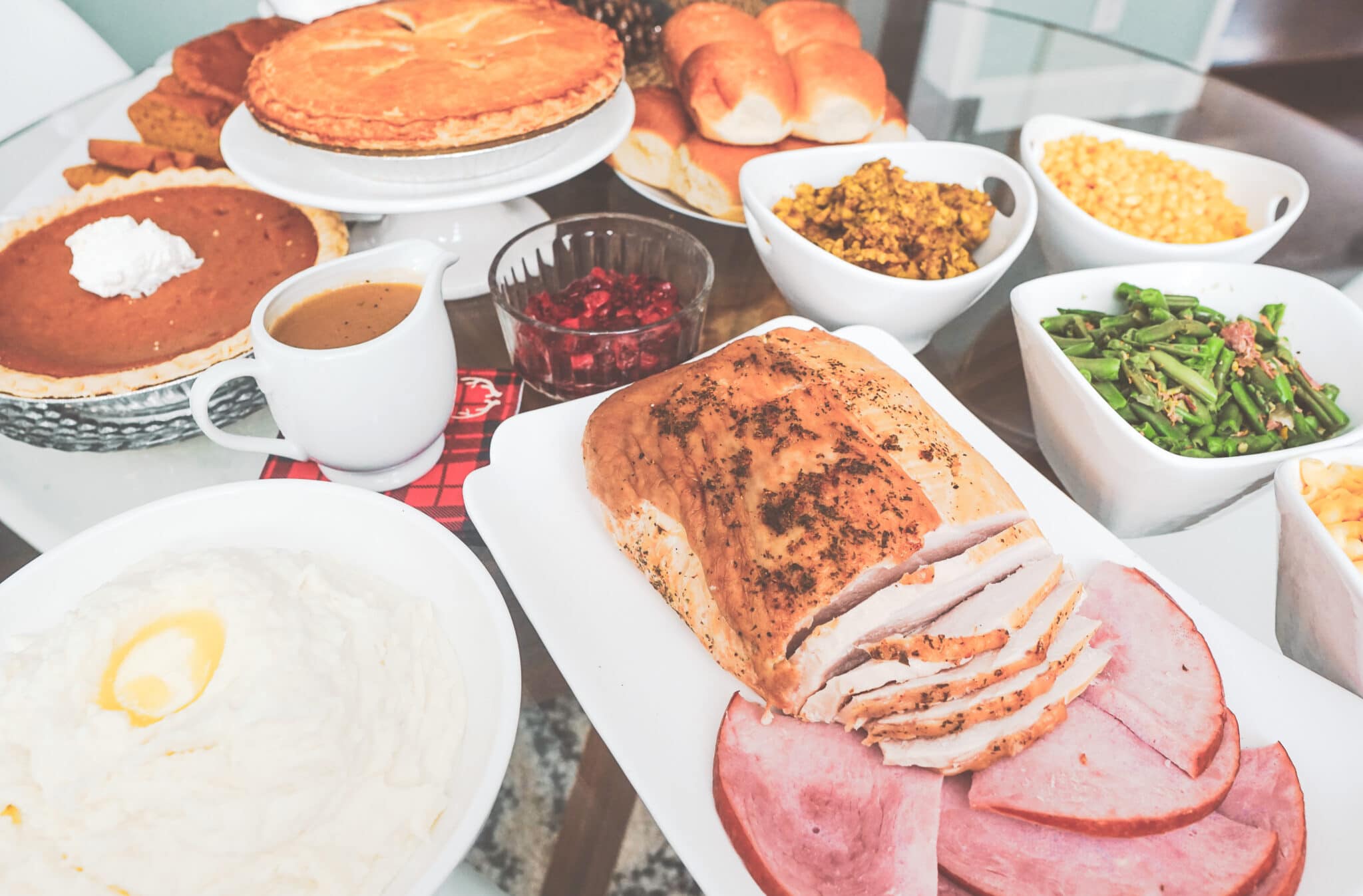 Ordering a Bob Evans Premium Farmhouse Feast? Share photos of your meal by using the #farmhousefeast hashtag on social media!