This is a sponsored post written by me on behalf of Discover Boating for IZEA. All opinions are 100% mine.
I love being on the water. I've lived in Florida for my entire life, and boating has always been a big part of summer fun. Whether it's fishing, swimming, snorkeling or just floating lazily along, being on the ocean is always a good time.

On the Water is On-Point Fun
For as long as I can remember, being in or on the water has been the highlight of my summer — I'm a Pisces after all! Boating is one of the best ways to spend a hot summer day. The sun is warm and bright, the water is cool and refreshing, and when you're on a boat, you're free to do whatever, whenever. Some of my fondest memories are all focused on being on the water. Whether we were fishing, jumping off the boat for a swim, or just having a cold drink and sunbathing, being on the ocean has always meant fun for me and my family.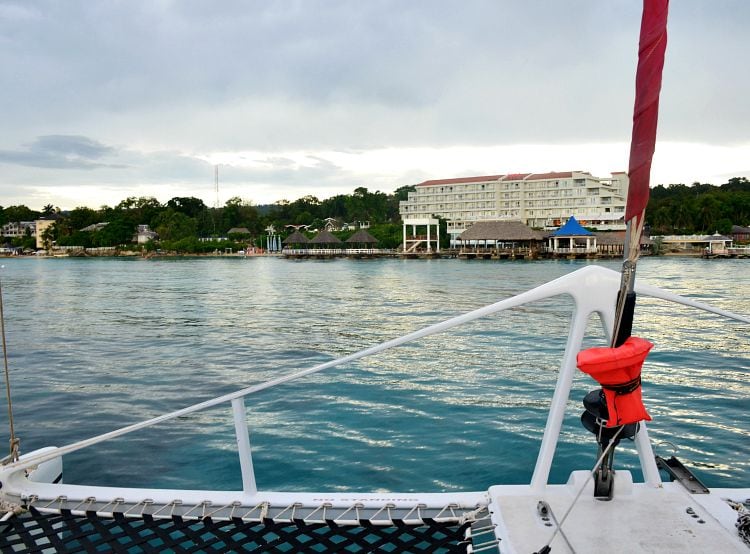 Get on the Water with Discover Boating
I want you to be able to experience all the fun of being on the water the way I have. It's so much fun being one with the ocean, and Discover Boating can help get the most out of your boating experience. Discoverboating.com has tools to help you quickly and easily get out on the water. Their handy tools allow you to make the most out of any adventure, whether it's a simple fishing trip or a day packed with water skiing and other high-octane water sports. Their helpful guides have information on any and everything boating related.
Discover Boating's Helpful Tools
Get on the Water: Don't own a boat? No problem. Discover Boating's Get on the Water tool will help you find boat rentals in your area.
Boat Selector Tool: Discover Boating's Boat Selector tool can help you find the boat that's right for you and your interests, from powered water crafts to day cruises to sailing and more.
Beginner's Guide to Boating: You can get a free guide with all the ins and outs of beginning boating for free from Discover Boating.
Even More: At Discoverboating.com, you'll find the helpful pages and guide I listed above plus so much more. Their site is a complete source for boating knowledge from maintenance and purchasing guides to stories of real boaters.

Discover Boating and Get on the Water
I can't imagine a summer without a metric ton of boating involved-- if you're interested in boating but don't know where to start, head over to Discover Boating, and start learning about how you can get on the water today. You won't regret it!