This post is written by me on behalf of Geometry Global. All opinions are entirely my own. This shop has been compensated by Acorn Influence, Inc. and its advertiser. All opinions are mine alone.
My sister and her family have had some bad luck with illnesses this year. It seems that every other week someone in her house is getting sick.  It's usually cold or flu-related, but one by one they have come down with a fever and cough that's been running on an endless cycle— most likely due to her two little ones bringing home germs from daycare.
To help my sister get on top of this madness, I made her a cold & flu care basket to have in case illness decides to strikes again.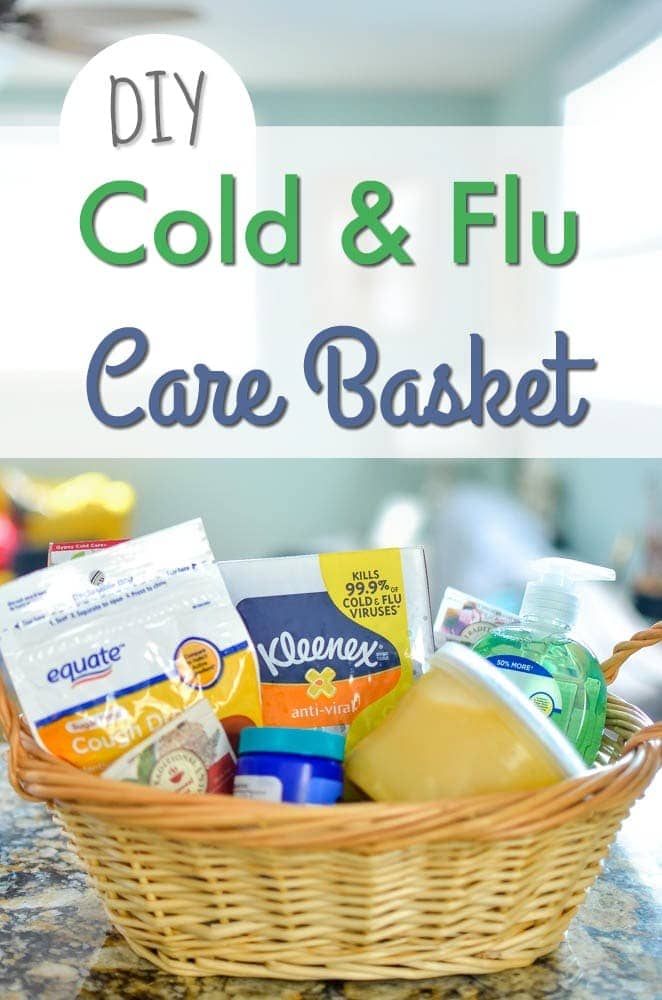 Cold Care Kit
Inside I placed a few cold & flu must-haves, including cough drops, mentholated chest rub, antibacterial hand soap, a variety of tea, chicken noodle soup and Kleenex Anti-Viral Tissues.
The Kleenex Anti-Viral tissues are actually the star of the basket because unlike other brands they kill 99.9% of cold and flu viruses*. The active ingredients in the middle layer disrupt the viruses' protective coating for the most germ protection. Hopefully, this will keep those nasty germs from spreading back and forth!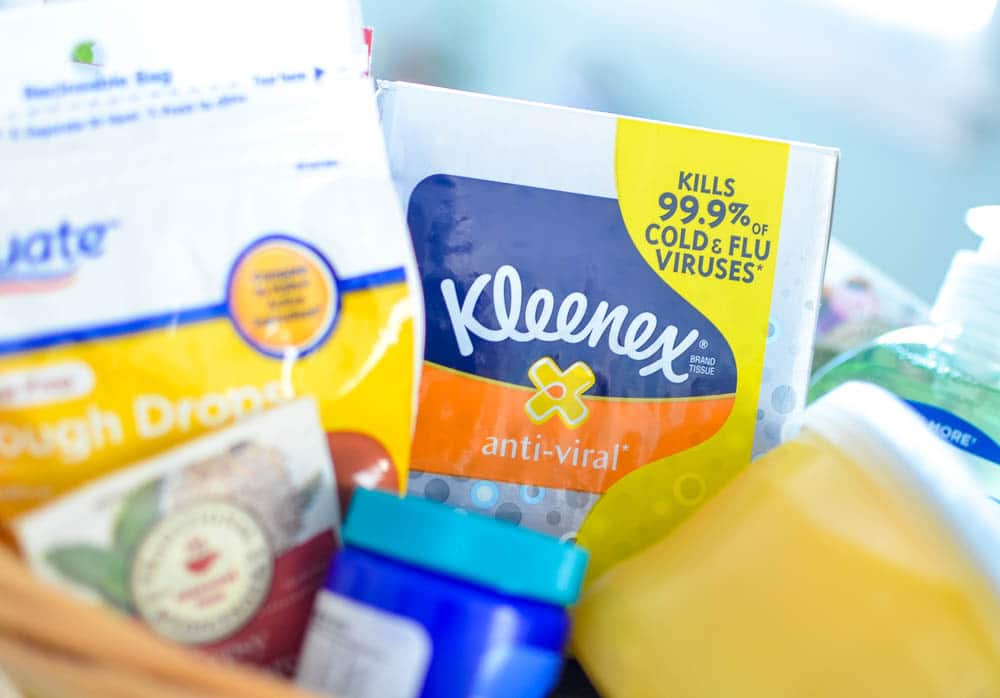 I bought the supplies for my sister's cold & flu care basket, including a four-pack of Kleenex Anti-Viral, at Walmart. They always have everything I need for taking care of my family at the best prices. It was especially handy to pick up Kleenex Anti-Viral tissues in a multi-pack because I'm saving 2-packs for myself and giving the other two to my sister.
Somehow my family has escaped illness this season (knock on wood!), but spring allergy season is just around the corner and that's one that gets us every time! It's always best to be prepared, which is why I'm storing the extra boxes of Kleenex Anti-Viral in our household cold care kit.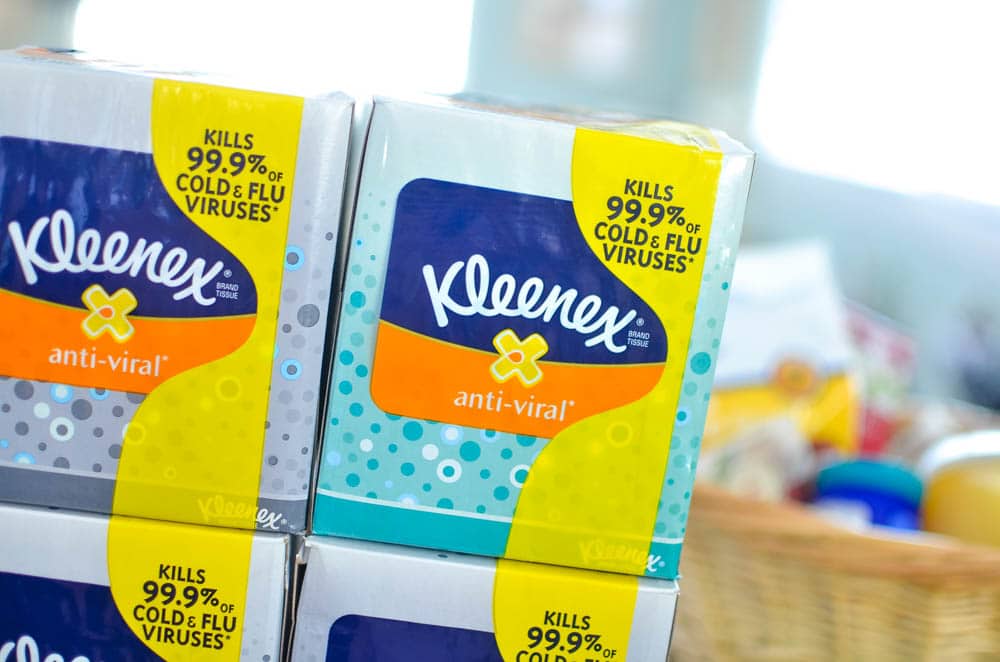 If you want to make a cold & flu care basket for your home, or as a gift for a loved one, consider adding some of these items:
Kleenex Anti-Viral Tissues
Thermometer
Hand Sanitizer
Antibacterial Hand Soap (I recommend Hibiclens)
Disinfectant Spray/Wipes
Cough Drops
Chest Rub
Acetaminophen/Ibuprofen
OTC Meds
Allergy Nasal Spray
Electrolyte Powder Packs
Neti Pot
Vitamin C
Epsom Salt
Chicken Noodle Soup
Herbal Tea
Honey
Don't let colds sneak up on your family, be prepared by stocking up on Kleenex Anti-Viral.
*In the tissue in 15 minutes.  Virucidal against: Rhinoviruses Type 1A and 2 (Rhinoviruses are the leading cause of the common cold); Influenza A and Influenza B (causes of the flu); Respiratory Syncytial Virus (RSV – the leading cause of lower respiratory infection in children).
What's in your flu & cold care kit?