My daughter has had the same twin-size spring mattress since she was two-year-old-- now that she's 12, we knew it was time for an upgrade.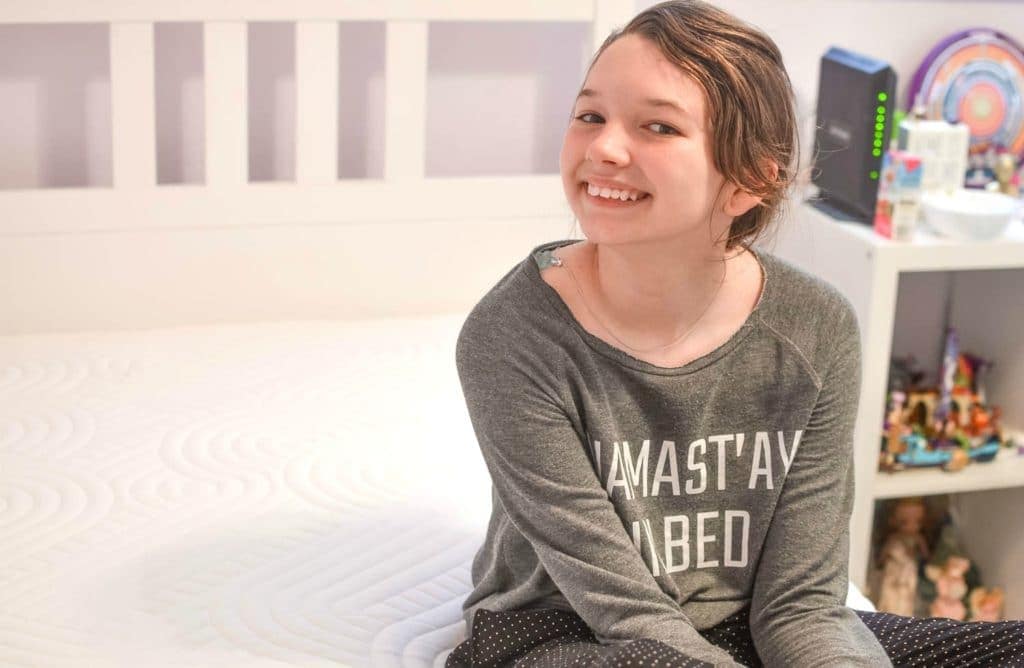 When Dromma asked me to review a memory foam mattress of my choice from their website, it was hard to pass on a plush new queen-sized mattress for my bedroom, and instead I did what any good parent would do, and opted to spread the love to my daughter (where it was truly needed) and ordered a twin medium-soft for her.
When I told her that she was getting a new mattress, she was less than thrilled. For a second I was all "Are you crazy!?" and then I came down to reality when I thought about what my reaction would have been to a new mattress when I was a tween. Home furnishing really aren't that exciting to a kid.
Fast forward to less than a week later when her new Dromma Bed arrived on our doorstep.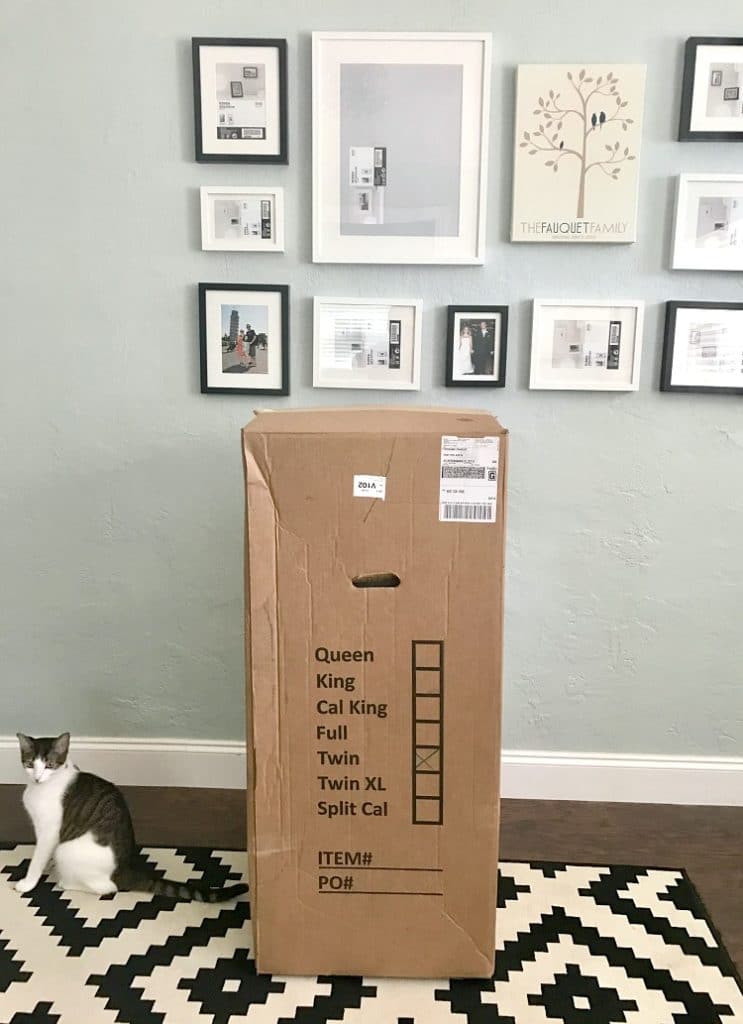 Dromma Bed Review - Medium-Soft Twin
The Dromma Bed arrived in a box that was much smaller than we expected, even for a twin sized mattress. My daughter wondered how her new mattress could be stuffed in there. I could tell from the weight of the box that it was going to be a quality bed and not just a bunch of foam.
Dromma uses a state-of-the-art packing method to fit the entire bed into a box small enough for standard shipping methods.  And by shipping directly from factory to the customer, Dromma is able to cut out the middlemen and offer a luxury quality bed without a lofty price tag.
My husband and daughter decided to do the unboxing together-- here's how easy the Dromma Bed was to unbox.
!!! — Can you believe it!?
As you can see, the Dromma Bed is ridiculously easy to unbox, and it expands rights before your eyes. It kind of makes you wonder why anyone would buy a mattress that isn't packaged this way.
Before I get ahead of myself, here are a few features of Dromma Bed:
One perfect mattress in two firmness levels – ergonomically designed to provide the highest quality sleep for any sleeper – regardless of shape, size, or sleep preferences.
1.5″ Top Layer of Ventilated, Eco-Friendly Natural Latex Foam – provides support & bounce, with micro ventilation holes for increased air circulation.
2.5″ Preserve VG Visco Elastic Cooling Gel Memory Foam Layer – helps to keep your bed from overheating, and provides additional contouring for neck, back and hip comfort.
8" Poly Memory Foam Core – available in Medium Soft or Medium Firm to provide the ultimate comfort for your individual sleep preference and style.
100% Made in USA – Sourced and produced with high-quality, eco-friendly materials entirely in North and South Carolina using local workers.
One of the things I loved about unboxing the Dromma Bed is that it is ready to use as soon as it's out of the box and free from the plastic wrapping (without any odor!). There isn't any waiting time for it to fully expand-- just put in on a box spring, platform bed with slats or flat on the floor when you're ready.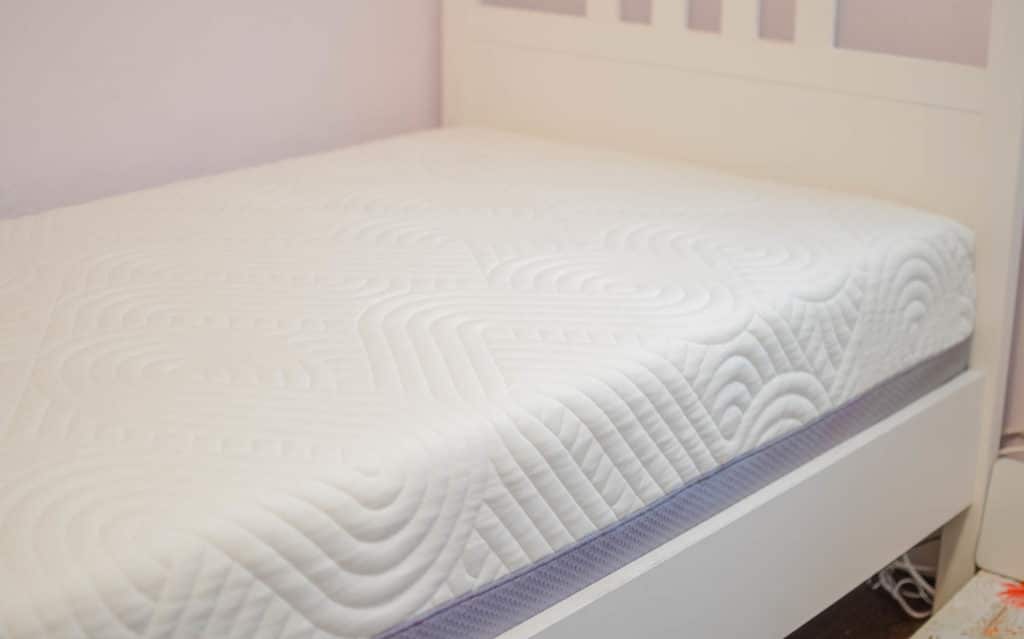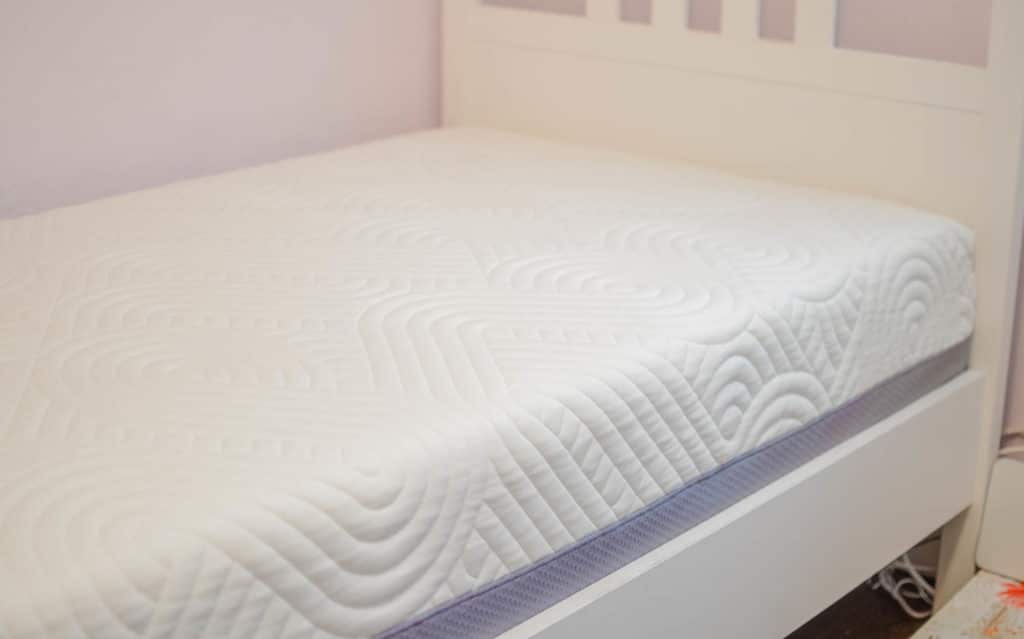 We all took turns laying on the new mattress as soon as it was on the bed frame. It took me exactly one second to know that it was the softest bed I had every laid on. My daughter, who just a week earlier couldn't have cared less about having a new mattress, was suddenly head over heels with her new Dromma Bed. She is is truly in love!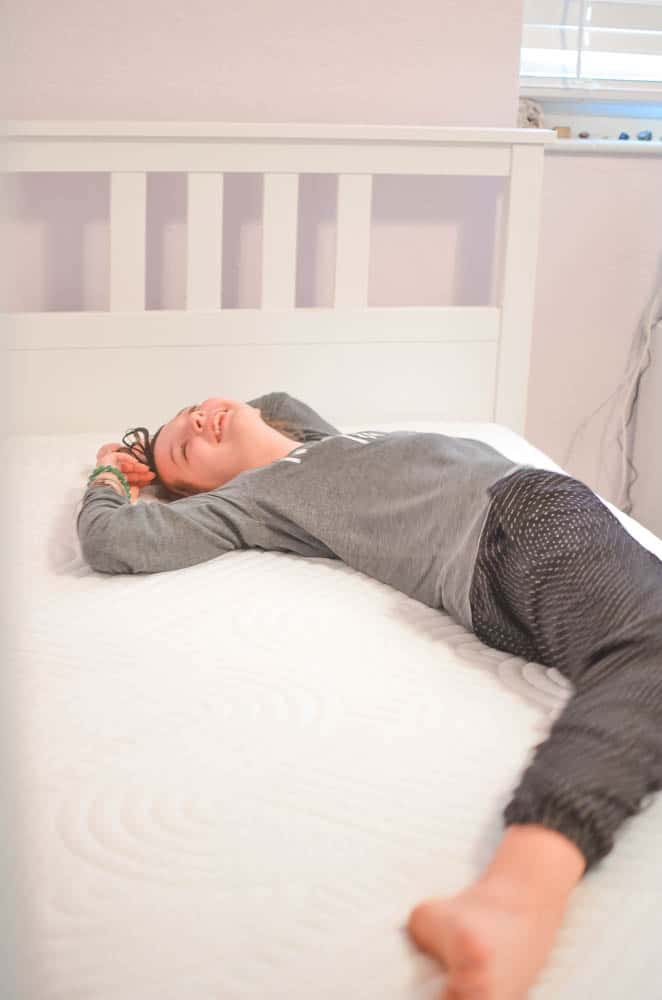 My husband and I are now insanely jealous— I've even sneaked into her room for a quick power nap while she's at school just to feel its cushiness! The Dromma Bed is soft yet 100% supportive. I've never experienced another bed like it.
Dromma provides a 200-day trial period, so there's no risk when purchasing one of their mattresses— for more info visit DrommaBed.com.
>> Use code MM75 to save $75 on any Dromma Bed
As if the Dromma Bed wasn't great enough on its own, the Charlotte-based company wants to help fight widespread child bedlessness with the amazing Give a Dream Program.
Dromma Give a Dream Program
For every bed purchased through DrommaBed.com, Dromma will donate a bed to a child in need through its local charity partner, Beds for Kids.
Dromma believes every child should have a bed— in Charlotte alone, more than 17,000 kids go to sleep on the floor or without a bed they call their own. Sleep quality contributes to many aspects of a child's development, including academic performance, mental well-being, and the likelihood of using drugs & alcohol. Visit www.giveadreamtokids.org details.