This post is brought to you by Falken. All opinions are my own.
We just replaced our tires with Falken Wildpeak H/T tires, and it couldn't have come sooner. Our tires were old. They were Old Man and the Sea old. While they weren't bald, I would definitely say that their hairlines were officially receding. That's a little scary if you think about if for more than a few seconds, because without tread, you don't really have anything to keep you gripping the road.

Why is Tread Important?
This should be a no-brainer, but as I didn't really think about it myself, let me enlighten you. Tread is what keeps your car on the road. When those tires are spinning, you need tread for friction and grip, which keeps you in control on nice dry days. They also help you stay in contact with the road when it's raining or snowing.
After we put our new Falken Wildpeak H/T tires on our mid-size SUV, I took a look at our old tires and  was appalled. We were driving around on four rubber death traps! They definitely would NOT have passed the penny test.
How to Check Tread
The "penny test" is a great way to check your tires tread and wear. It's the easiest thing in the world to do, and it can tell you if your tread is low, or if your tires need rotating.
To check your tread using the penny test, simply place a penny head-side down in the groove of your tire tread. If any part of Honest Abe's head is obscured, your tread is okay. If you can clearly see Mr. Lincoln's head, however, it's time to change your tires. You want to do this in various spots all around your tires. If you notice more wear on the inside or outside of your tire, it means you need a tire rotation.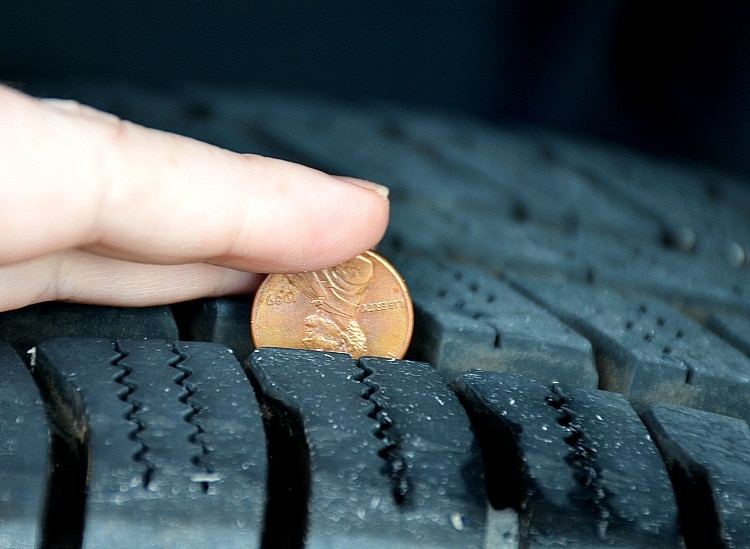 Why We Chose Falken Wildpeak H/T Tires
We have a mid-size SUV, so we're always on the go, rain or shine. Because of the size of our vehicle and our constant travelling, we needed a tire like the Falken Wildpeak H/T that could withstand the rigors of a heavyish vehicle, as well as changing road conditions.
The Falken Wildpeak H/T fit that bill. It has great dry handling and wet braking on all surfaces, and a non-directional tread pattern for optimized traction. In addition, Falken Wildpeak H/T tires have a high mileage tread, so we'll get a lot of use out of our new tires.
That's important for our family. We are all go all the time, and since we live in Florida,  we see a lot of rain. I don't love driving in the rain, so it's nice to know there are tires on my SUV that will keep me firmly in contact with the road.
Falken Wildpeak H/T Specs
So far, our Falken Wildpeak H/T tires are everything we expected. Let's take a look at the specs of these heavy duty tires.
60,000 Mile Limited Mileage Warranty
Q,S, T & H speed ratings
15" - 20" rim
M+S rated
Multi-weave lateral sipes (the little grooves) for enhanced wet traction and all-season performance
Variable pitch shoulder design for all-season performance and reduced tire noise
Four large circumferential straight grooves effective wet traction and enhanced hydroplaning resistance
Symmetric non-directional 5 rib tread design for optimal handling stability and allowing cross rotation patterns to help fight irregular wear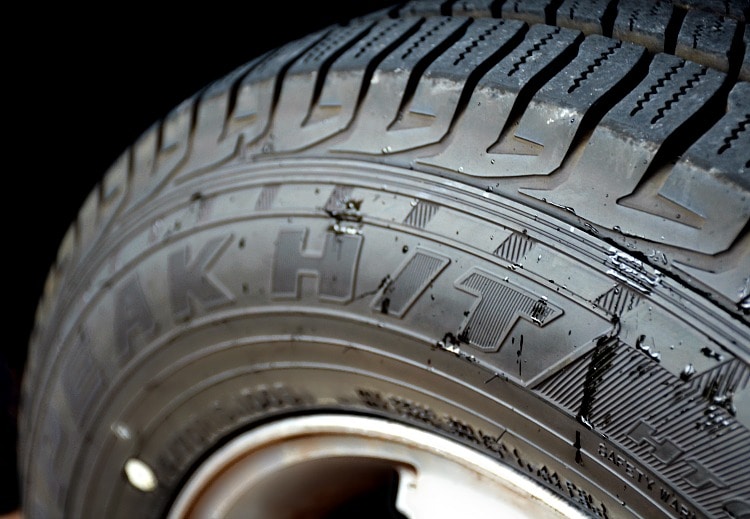 What all this techno jargon means is that Falken Wildpeak H/T tires are great all weather tires for any large vehicle. They are the perfect addition to our family's vehicle. We have a nice smooth ride and great traction. It's nice to know I'm on the road with tires I can trust!