I never thought in a million years that I would be this excited about a router. Heck, it wasn't until recently that I even fully understood what a router did — but since I switched to Verizon FiOS and got hooked up with the new FiOS Quantum Gateway router, my internet life has been forever enhanced.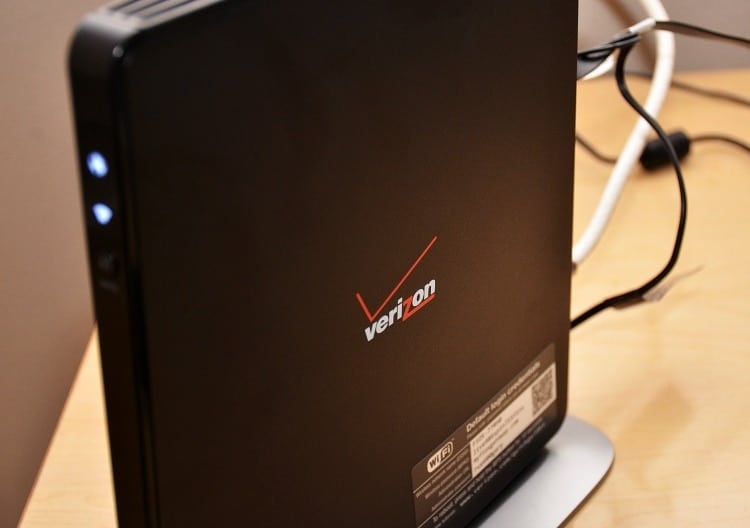 First, some basics.
What is a router?
A router is a small box that connects multiple devices to a wi-fi network. At my house, we have no less than 7 devices connected at any given time. This includes 3 laptops (one for each member of my family), 2 smartphones, and 2 televisions. It seems that every electronic device in our home runs off wi-fi, and the router is what lets them run off the same network. It's important to know that the more devices you have, the more speed you need.
FiOS Quantum Gateway Router
If you already have Verizon FiOS, then you already know how amazingly fast your internet speeds can be. To keep these speeds at peak performance, the new FiOS Quantum Gateway router delivers maximum wi-fi speeds up to 800Mbps with increased signal strength up to 325 ft. If you feel that your internet has been running slower than you'd like with multiple devices (on any network), the FiOS Quantum Gateway can help boost your bandwidth. You can also visit verizon.com/speedoptimizer to make sure your settings are correct for optimal performance.
But besides delivering lightning fast speeds, the FiOS Quantum Gateway has even more great features, including parental controls and guest Wi-Fi capabilities.
Yes, parents, you heard me: the FiOS Quantum Gateway router has parental controls! This awesome feature lets parents set daily time limits on specific network-connected devices. Everything can be controlled through the MyFiOS App, either from home, or when you're on the go (this works perfectly for me when I'm out of town on business trips!). Check it out!
I have yet to use the router's guest wi-fi feature, but I can see how it would come in handy with visitors. With guest wi-fi, you can assign a secure guest network right from your smartphone— you can choose the password for them in advance, or let them set their own!
Best of all, these features are completely free with the FiOS Quantum Gateway!
I'm loving the great internet speeds I am getting from my new router, and the extra features are just icing on the cake. Since I've started my #LifeOnFiOS, my internet life hasn't been better!
When was the last time you upgraded your router?
I am a member of the #LifeOnFiOs influencer program. All opinions are my own.