This post it brought to you by Planet Fitness. All opinions are my own.
Join Planet Fitness for $5 down and $10 a month heading into Mother's Day!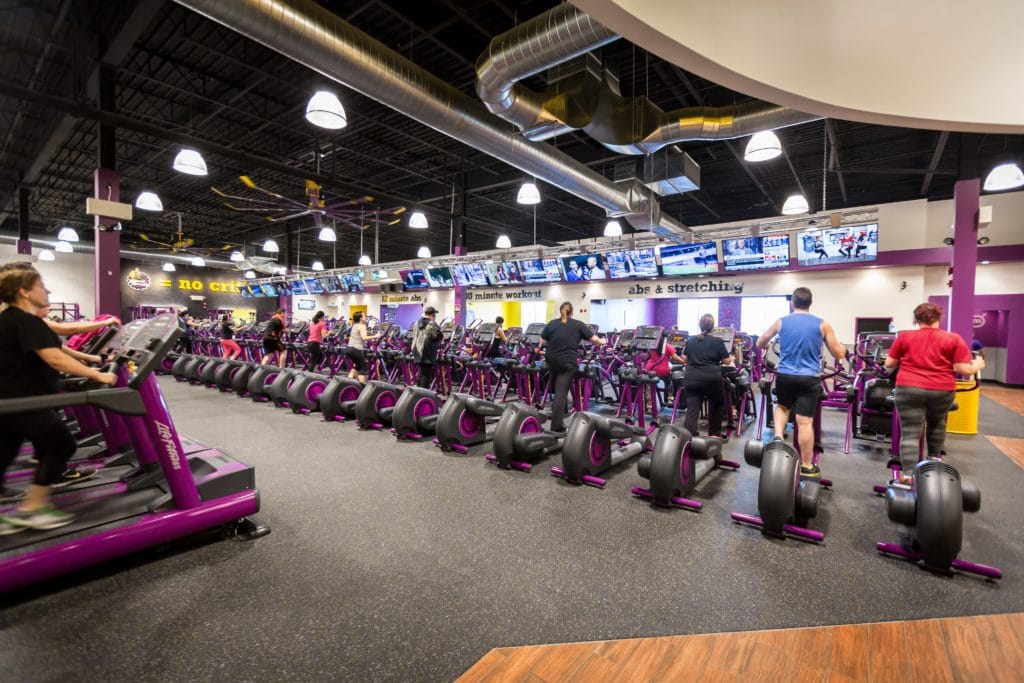 Treat yourself to a gym membership to Planet Fitness for Mother's Day! Why? Because it's one of the best things you can do for yourself and family. Staying active and healthy is important for moms of all life stages.
Through May 12, new members can join any Planet Fitness location for just $5 down and then $10 a month with no commitment. Find a club near you at http://planetfitness.com/local-clubs.
Brian Zehetner, Director of Health & Fitness at Planet Fitness, is offering some helpful Fitness Tips for Moms of All Stages, including expectant moms, new moms and mature moms.
Fitness Tips for Expectant Moms
There are four myths that have been perpetuated for years which don't hold water with Planet Fitness' recommendations:
Myth 1: If you haven't been exercising, you shouldn't start during pregnancy.
Reality Check: If you haven't been exercising, it's fine to up your activity level. Just be sure your activity level is appropriate for your fitness level.
Myth 2: Avoid the weights and stick to cardio.
Reality Check: There's no reason to avoid strength training during pregnancy.
Myth 3: Whatever you do, dial back the intensity.
Reality Check: If you're accustomed to doing relatively intense workouts, you can continue to do them until you no longer feel up to it and/or your physician tells you to ease up. Just keep him or her in the loop.
Myth 4: Stay away from core work and squats.
Reality Check: Core work and squats are fine. Just be sure to avoid lying on your back when working the abdominals. Try a plank, some knee raises, or another alternative instead.
If, for whatever reason, you don't feel like working out, that's okay too. Pregnancy is a physical and psychological stressor, so if you want to kick your feet up and take it easy, then do so. There's nothing wrong with re-energizing before getting some physical activity, even if it's the following day.
Know your limits and pay attention to your body. This simple tip can ensure that your pregnancy is a healthy and happy one.
Fitness Tips for New Moms
That first six weeks after pregnancy is primarily a time for healing, but you can also start to ease back into exercise. The most important thing is to find time to move. That's it. No need to make it any more complicated than that. You don't need to set some arbitrary deadline to achieve a particular goal. Just make some time for yourself and engage in an activity you love.
If you find that setting aside time for yourself is a challenge, do something active with your baby. Something as simple as a walk outside could be just what the doctor ordered (literally)! There are also plenty of mommy and me classes that might be interesting to check out.
Once you're cleared by your physician for more rigorous exercise, you should be able to jump back into your previous workout program, albeit at a slightly lower intensity. It's okay to work yourself back into shape gradually. And if you're looking for a new fitness option, the small group training sessions at Planet Fitness may be the perfect fit. They're fun, full-body workouts led by one of our certified trainers. And after using baby talk all day with the little one, you may find that hangin' with some adults is a nice change of pace.
Fitness Tips for Mature Moms
Try to focus on functional exercises, as these will increase mobility and stability, thereby improving balance and reducing the risk of falls.
As adults age, it takes them a bit longer to recover between exercise sessions, so it's important to keep this in mind when determining your exercise schedule.
Be aware that biking and the elliptical will put less stress on the joints, so these may be the preferred cardio options.
However, weight-bearing exercise is also important. Let's not forget to strength train given the prevalence of osteopenia, osteoporosis (bone loss), and sarcopenia (muscle loss) as we age.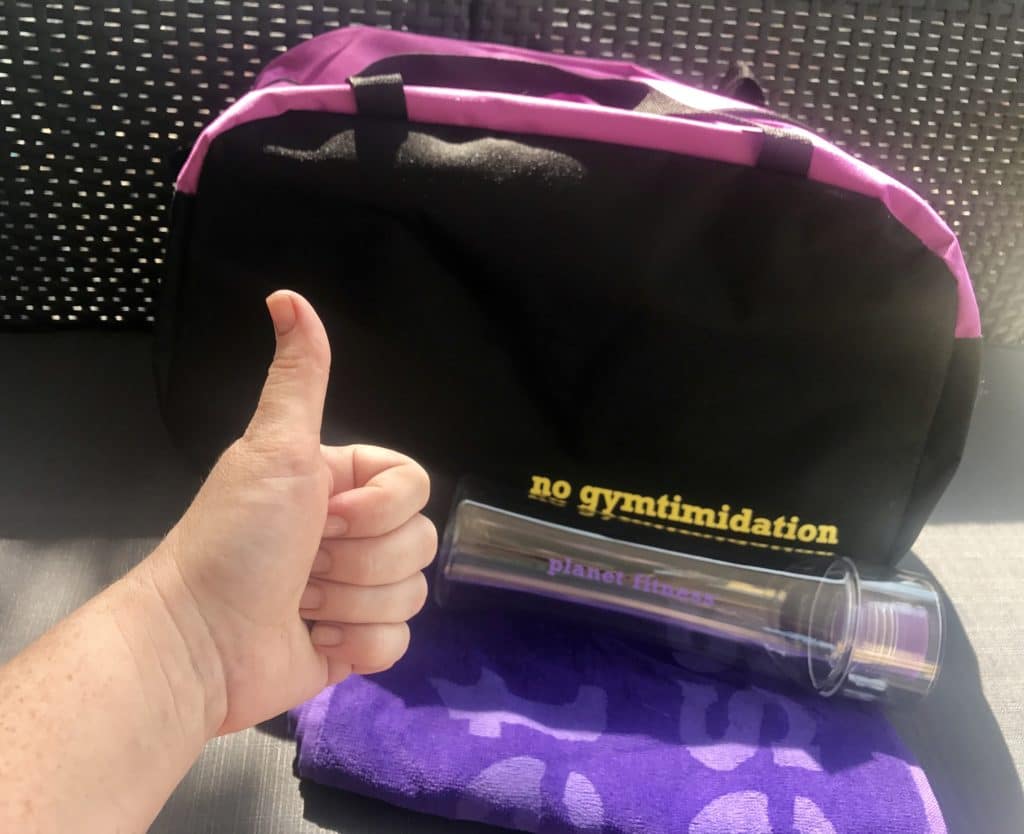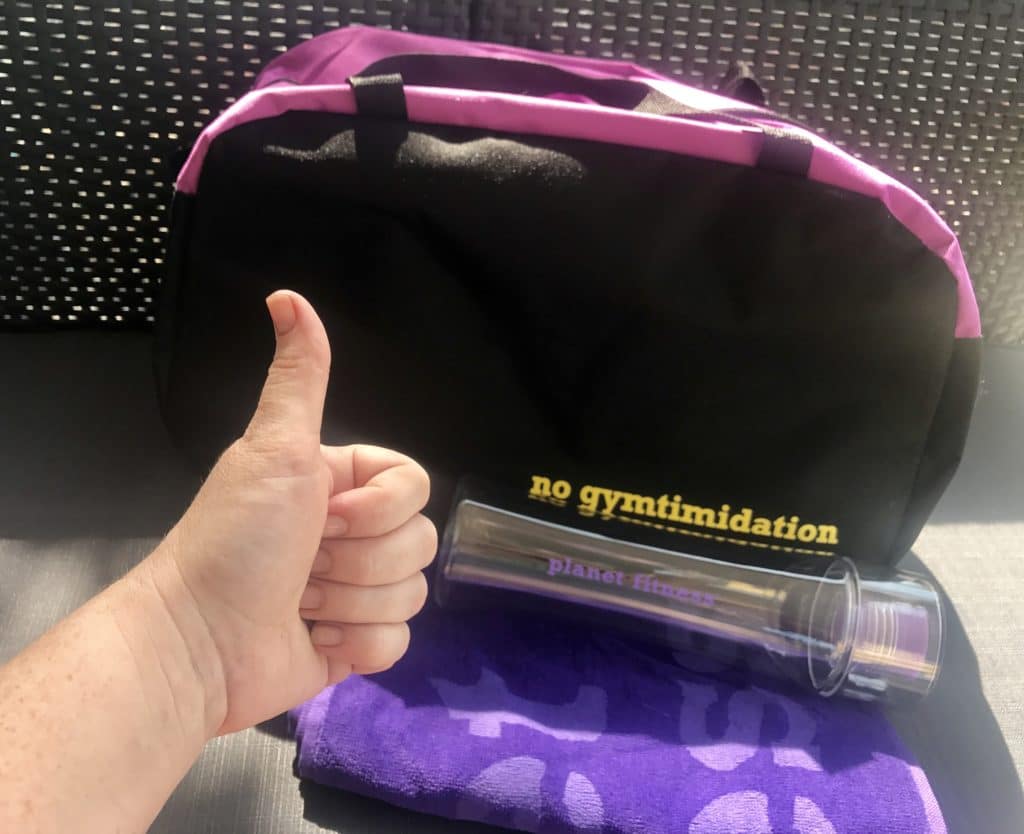 Planet Fitness focuses on general fitness and caters to "everyday people" – which is why it's perfect for moms, whether you're a first-time or occasional gym user.
Planet Fitness fosters a Judgement Free Zone® – a non-intimidating, hassle-free, welcoming environment that makes everyone feel comfortable. There aren't any high pressure sales people.
Many clubs are open and staffed 24/7.
All clubs have spacious locker rooms and friendly staff.
Unlimited small-group fitness training is included in all memberships.
Planet Fitness also provides members with an opportunity to connect and support each other with "Planet of Triumphs," an online community that celebrates all accomplishments and inspirational stories of Planet Fitness members. Planet of Triumphs provides an online platform for members to recognize their triumphs (big or small), share their stories and encourage others, reinforcing their belief that 'everyone belongs.'
The new membership sale for Mother's Day is only good through May 12, so take advantage while the offer is here— Nothing feels better than being healthy and active!
Find a club near you and get started for only $5 down: http://planetfitness.com/local-clubs.
The content provided by Planet Fitness is designed for educational purposes only. You should not rely on this information as a substitute for, nor does it replace, professional medical advice, diagnosis, or treatment. You should consult your physician or other health care professional before following any fitness advice to determine if it is right for your needs.