Florida Prepaid Open Enrollment is here for Florida families who want to start saving for their child(ren)'s college education. This post is sponsored by the Florida Prepaid College Board, through my role as a Believer Blogger. All thoughts are my own.
As I'm reflecting on the upcoming year and setting goals for myself and family, my daughter's college education comes to mind. When she was a baby, I didn't set aside money for her future. Of course, much of that reason had to do with our finances as a young couple, but looking back I could have swung it— especially if I had spread payments over 18 years with a college savings plan like Florida Prepaid.
Now that she is a tween with only 5 years left until college, the reality is starting to hit. BIG TIME. The thought of paying for her education in that short amount of time is really daunting. But the alternative, student debt, is much, much worse.
--> Here is a startling statistic: In 2011, two-thirds of graduates left school with an average $26,600 in debt. And that was in 2011— Imagine how much debt has increased for students in 6 years!? 
While I had a small amount of student debt, my husband had mounds of it. Knowing that feeling, and seeing how it has affected our family, makes funding our daughter's college education a new priority for me.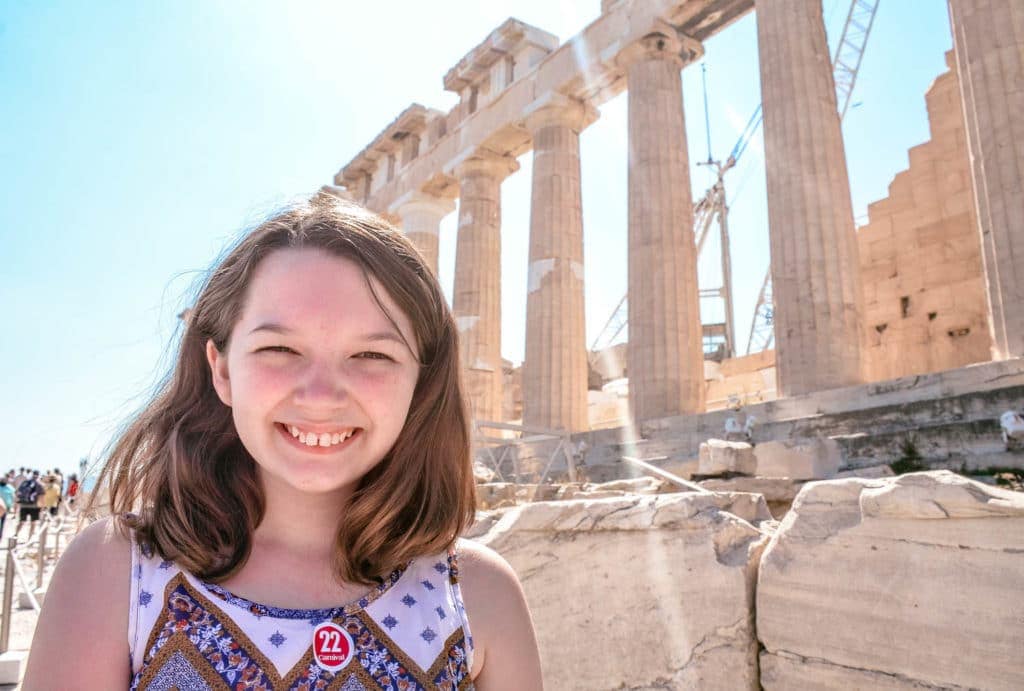 If you would have asked me a year or two ago if it was too late to start saving for my daughter's education, I would have said yes. Once your child reaches double digits, it feels like the only option is to pay out of pocket when the time finally comes. I don't know about you, but the chances are pretty slim that I'll have enough money in savings to cover her tuition without getting a loan.
It wasn't until I found out that Florida Prepaid had plans for students through 11th grade that I realized it wasn't too late to start saving for my daughter's college education. My monthly payments will be higher than parents who start when their children are babies and toddlers, but I'll still lock in today's tuition rate versus whatever it will be in 2022, when she starts college. Plus, I'll be paying over 5 years, so I shouldn't have to take out an extra loan, keeping both my daughter and I debt free!
Here's a look at 2016/2017 pricing when you start now:
Florida Prepaid 2016/2017 Pricing
| | | |
| --- | --- | --- |
| | | Monthly |
| 4-Year Florida University Plan | Newborn | $186.28 |
| 1-Year Florida University Plan | Newborn | $46.61 |
| 2+2 Florida Plan | Newborn | $147.24 |
| 4-Year Florida College Plan | Newborn | $116.98 |
| 2-Year Florida College Plan | Newborn | $54.20 |
If you look over the Florida Prepaid website, you'll find information for each plan. I love that there really is something for every budget, from 4-years at a Florida university to a 2-years at a Florida college. You can pick the plan you can afford and adjust later if you need. Also, you'll never lose money you put into a plan, even if your child decides gets a scholarship or decides on an to an alternative to college.
Florida Prepaid Open Enrollment Coupon Code
Florida Prepaid is offering a money-saving coupon code for Mommy Musings readers! You can save $30 on your enrollment fee with code MUSE19.
Make sure your child doesn't have to graduate with student loan debt, enroll in a Florida Prepaid College Plan Today!