Tibet is one of the most scenic and magical places on Earth one can travel to. Located in the shadows of Himalayan mountain range, dotted with snow caped mountains, beautiful and sacred lakes, forests and gifted with a spectacular wilderness, this vast region in China offers an alien and beautiful world.
Add unique Tibetan culture to this with the beautiful mystic aura of Tibetan Buddhism, and you will feel like you are visiting another planet habited by humans when you enjoy Tibet travel.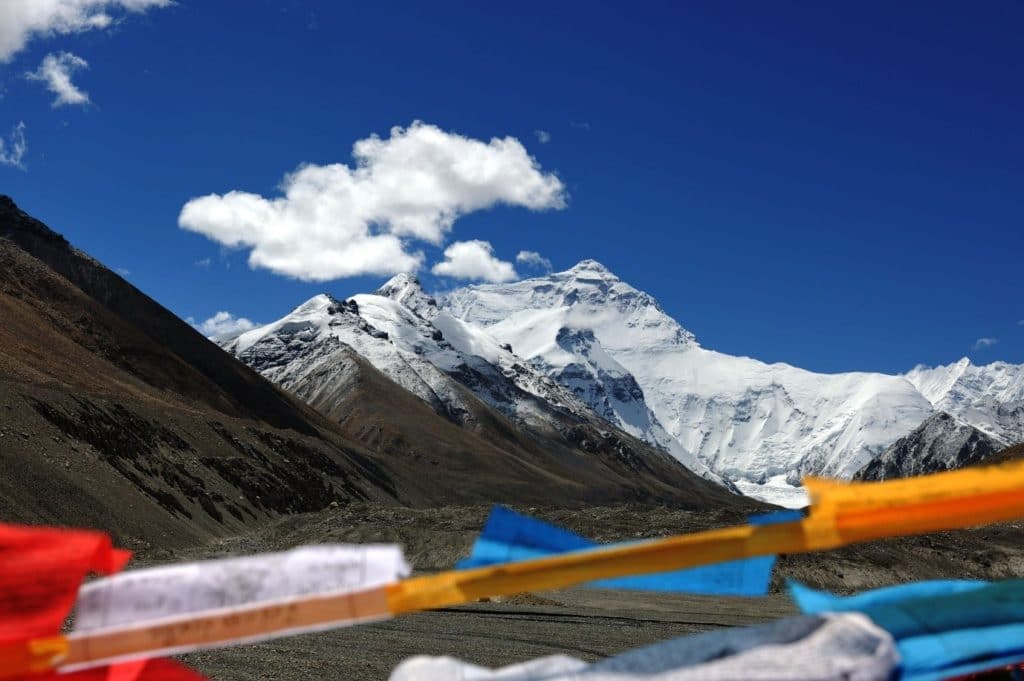 As one of the most popular tourist destinations on the planet, Tibet receives tens of thousands of tourists from China and foreign countries around the world. But Tibet is a remote area which is not easy to access and the environment is harsh. Roads on Tibet Plateau are mostly rough.
Due to this remote and harsh environment, the cost of a Tibet tour is much higher than your typical Chinese destination.
The cost factor, unfortunately, forces many budget travellers to skip Tibet. But if you are planning a budget tour in Tibet, it is definitely possible and you can find several ways to cut the cost significantly.
Join in a group tour
One of the easiest ways to cut the cost of your Tibet tour is joining a group tour. This will allow you to cut down the cost of your Tibet tour significantly by allowing cheaper per person tour guide, vehicle, food and even room cost. Even if you travel alone or two, you will still need a tour guide in Tibet. And if you join a group tour of for example 12 people, this group will still need one tour guide and vehicle.
Foreigners are only allowed to travel in Tibet by being a part of organized tours which has a hired guide, a private vehicle and private driver. You cannot simply arrive to Lhasa and travel around on your own. But you can take private tours which are relatively expensive compared to group tours.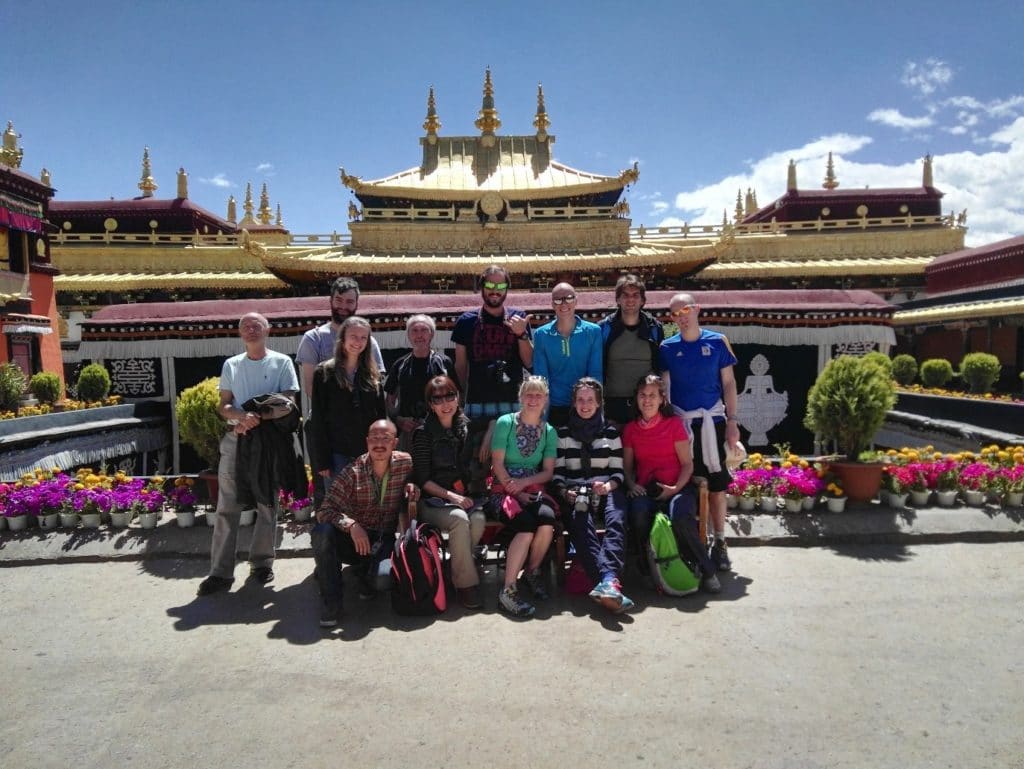 A typical tour guide cost is around 30 – 35 USD per day and vehicles usually charges per km base so you pay more as your tour becomes longer. Joining a group tour will also allow you longer tours covering longer distances and more attractions in Tibet.
Crowded tour buses and larger tours are not your only option. You can find many group tours to Tibet ranging from smaller and backpacker style group tours to relatively luxurious and crowded tours.
Travel Tibet in winter (low peak season Nov.-Feb.)
The peak season for Tibet is from April to late October. During this time, there are a lot of Chinese and foreign visitors to Tibet and the prices of hotels, plane / train tickets, tours, etc. are highest.
Unlike the peak season, travelling to Tibet in winter season is quite calm and much less crowded. Especially the low peak season of November – mid-February period is a good time to visit Tibet, especially in terms of budget. Although many remote locations may not be accessible (like Everest Base Camp) and you may not enjoy some relatively high-performance activities like Lhasa – Kathmandu cycle tour, you will still find a lot of activities around Lhasa. For example, most trekking routes around the ancient capital will be open.
Yes, winter in Tibet is definitely cold but surprisingly, it is usually not as cold as you may have expected. December and January are quite dry months and the high-altitude sun is usually shining. This sunny condition really warms you when you are outside. The average temperature around Lhasa in winter is between -10 Celsius (15 Fahrenheit) and 7 Celsius (45 Fahrenheit).
A big bonus of a winter Tibet tour is experiencing Losar, the Tibetan New Year. This is by far the most important festival in Tibet. Losar is in winter months and is an amazing cultural festival for visitors.
In winter months, there are a lot of pilgrims from all over Tibet to Lhasa and these months are great for a visitor to see Tibetans from all walks of life.
* Insider Tip: As a common practice, each year Tibet tour will have a break for international tourists from mid-Feb to entire March.
Guesthouse in Tibet
While most people automatically think of a hotel when they hear the word accommodation, a guesthouse is a very good and a lower cost alternative to a hotel stay in Tibet. If you choose a good guesthouse, it also has the advantage of the warm and welcoming atmosphere of a smaller place.
Many guesthouses provide the rooms with similar facilities compared to hotel rooms. The room prices in a guesthouse will be much cheaper and if you are on a tight budget, choosing a guesthouse in Tibet will save money.
A cheap guesthouse in Tibet can cost as little as 10 to 15 USD per night. If you want to cut the cost further, you can stay in dorm beds which usually cost 8 to 10 USD per night. These prices will be equivalent of cutting your accommodation expenses by 50 to 75% depending on the alternative you are comparing to.
When you stay in a Tibetan guesthouse, you will not have the hotel dinner but there are many nice, local food you can find in Tibet. There are dozens of small restaurants in Lhasa in the old town serving inexpensive and good Tibet food. In the modern part of the city, you would find all kinds of Chinese, Tibetan and Western food.
A good choice of guesthouse would be one in walking distance of the old town which will make your stay more convenient. Make your tour guide aware that you want to stay in a budget accommodation.
Take train to Tibet
Many tourists take a flight to Lhasa. This is the most popular and convenient way to arrive Tibet but it is also the most expensive. Another popular alternative is taking the Tibet train. In fact, since opening in 2006, millions of Chinese and foreign tourists used this and the train now carries as many tourists as flights to Lhasa.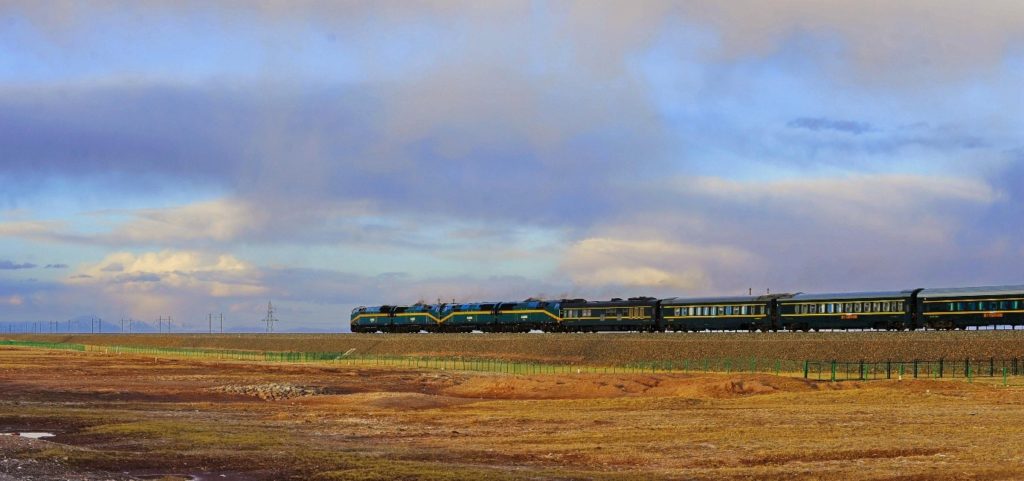 The Qinghai–Tibet railway (also known as Qingzang railway) can be taken from major Chinese cities Beijing, Shanghai, or Chengdu and takes 36 to 45 hours to reach to Lhasa. The train itself is an experience on its own since this scenic, high-elevation "Sky Road" passes through the entire Tibet Plateau with an average elevation of 4,000 meters plus (including the Tanggula Pass at 5,072 m).
Taking a train to Tibet is also relatively cheaper. It usually costs half or one third of the flight ticket to Tibet. If you want to further cut down the travel cost to Tibet, you can choose hard sleeper berth instead of soft sleeper on the Tibet train. Unlike the name, a hard sleeper berth is still soft (although can be a little annoying on a two-night train ride). But the real difference is not the softness: there are 6 berths in a hard sleeper compartment and 4 sleepers in a soft sleeper compartment. The hard sleeper is usually 65% of the price of soft sleeper.
The train will also allow you carry more items as the luggage allowance for a Lhasa flight is not more than 20 kg per passenger.
If you are not willing to take a 36 – 45 hours train ride, you can also fly to Xining and take this 24-hour section of Tibet train between Xining and Lhasa. In fact, this section is the true Tibet train experience. But the scenery and the experience of high-altitude train ride is once in a lifetime experience and you should definitely try it even if the budget is not your concern.