For some people, spring cleaning can be overwhelming. I personally enjoy deep cleaning my home once or twice per year, but even when I'm at my best, I can still get caught up in the sheer amount of work it takes to get a home spotlessly clean. To tackle my spring cleaning list, I've come up with a Free Spring Cleaning Printable calendar that tackles one task per day. Some chores days will take longer than others. For example, the garage is best left for a weekend, where there's more time to sort through boxes and organize shelves, while air filters can be changed on a day when you're short on time.
What I love about this '25 Days to Clean' chore calendar is that you can choose whatever spring cleaning task you wish to start, on whatever day, and then simply put an "X" over it when you're done. It's so simple and efficient — Just 25 days to clean!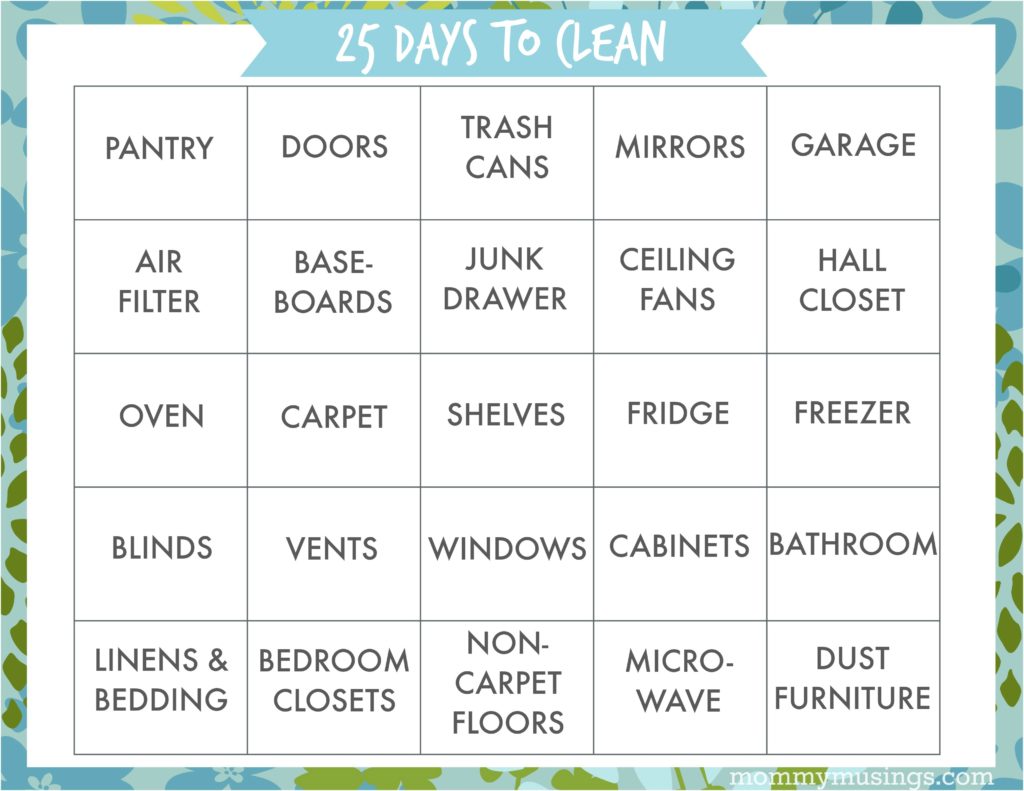 CLICK HERE TO PRINT YOUR FREE '25 DAYS TO CLEAN' SPRING CLEANING CALENDAR
To save even more time and effort, I have an awesome cleaning hack that makes tough jobs, where dirt and grime are at their worst, as easy as pie. My secret? Mr. Clean Magic Eraser.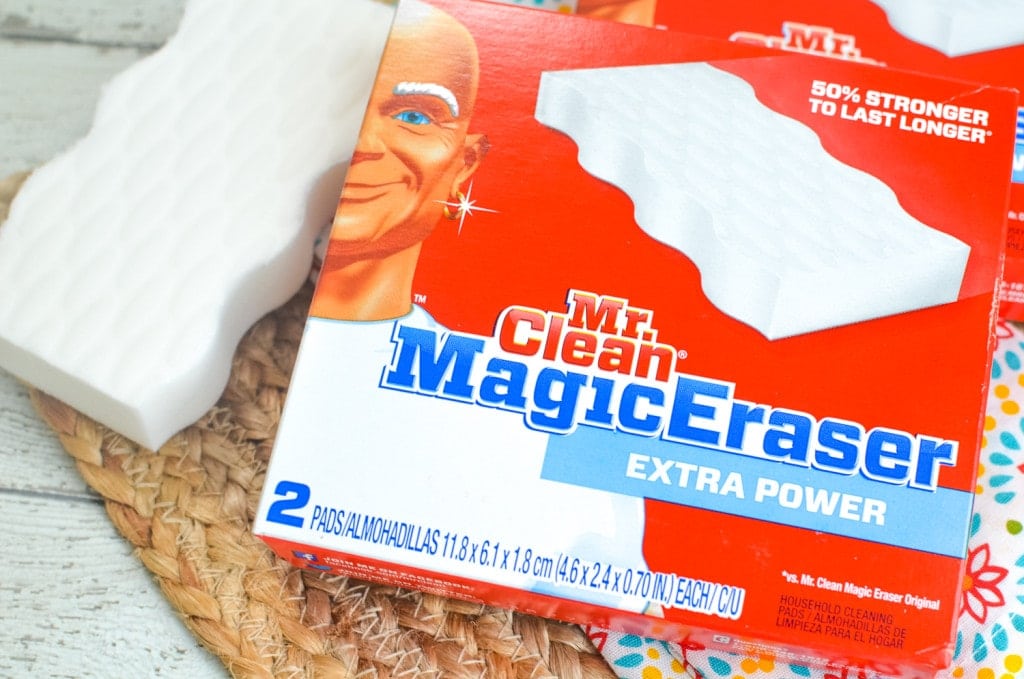 This review was made possible by iConnect and Mr. Clean. I was provided compensation to facilitate this post, but all opinions stated are my 100% mine.
If using the Free Spring Cleaning Printable above, Mr. Clean Magic Eraser can be used in the kitchen and bathroom, on appliances and countertops, and just about everywhere in between. I love tackling the microwave with Mr. Clean Magic Eraser because stuck-on food and grease are as good as gone.
Blinds are another great use for Mr. Clean Magic Eraser because they collect dust and dirt. Simply wet a Magic Eraser, squeeze, and wipe each blind from top to bottom. An otherwise tedious task is totally simplified!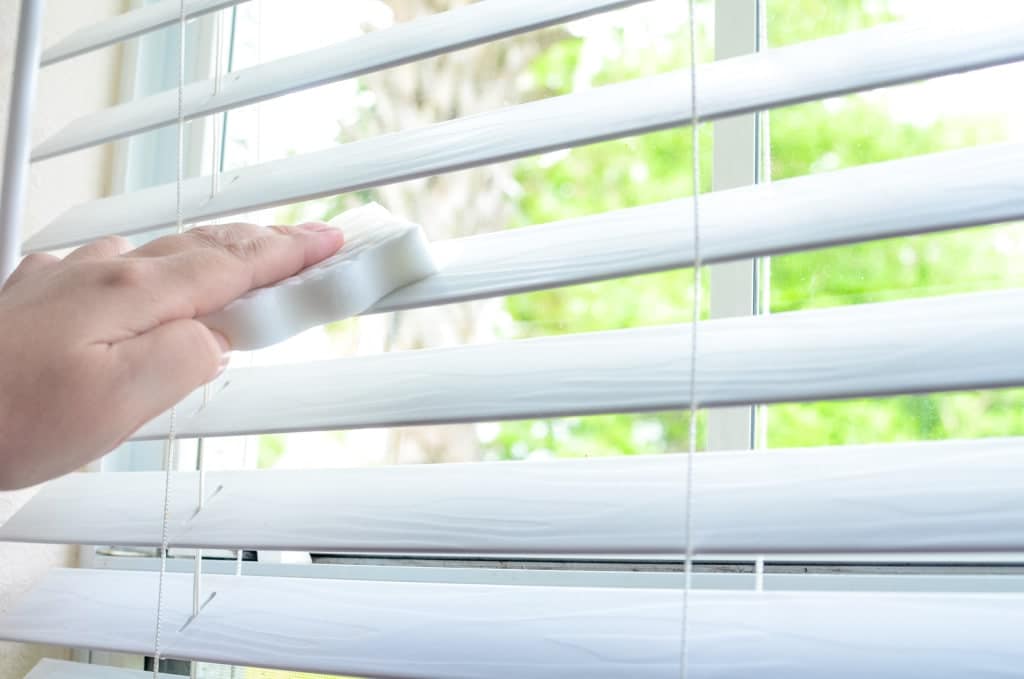 My absolute favorite use for Mr. Clean Magic Erasers is on baseboards, which I have my husband help me with because it's a big job!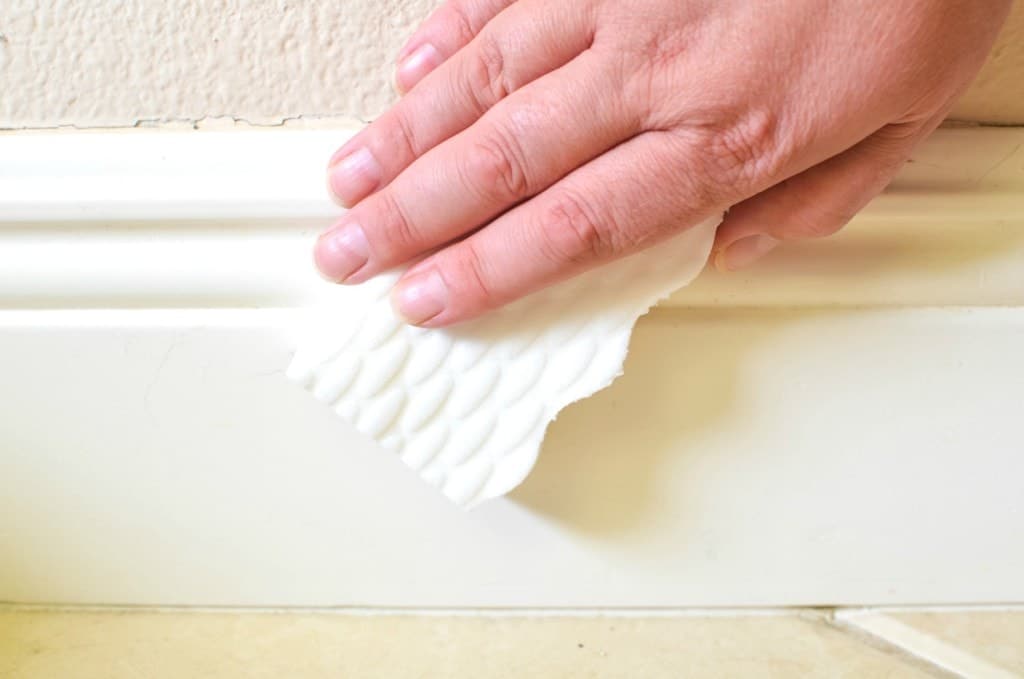 Mr. Clean Magic Eraser Bath Scrubber, 4-Count (Pack of 2)
Mr. Clean Magic Eraser, Original (16 Count)
Mr. Clean Magic Eraser Cleaning Pads Variety Pack, 12 Count
Mr Clean Magic Eraser power 10 Count Tub