This post is brought to you by MOS. All opinions are my own.
Do you have a ton of cords from your tech devices all over your desk or workspace? I do! Actually, I have quite a mess between my laptop, cell phone charger and USB cables. When they're not in use they just lie around, or get lost, and make an untidy space even more cluttered.
Which is why I'm happy that I came across a useful product to organize all of those unsightly cords—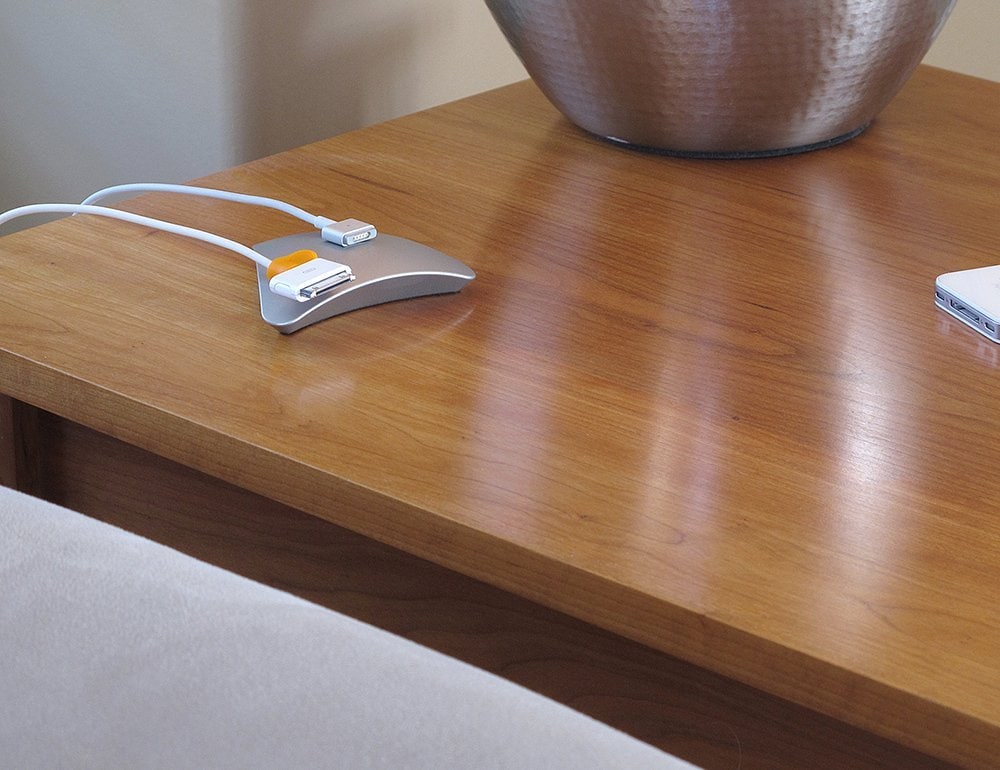 The MOS (Magnetic Organization System) is a unique and modern solution for organizing and keeping track of laptop, iPhone, and printer cables. Its design is elegant enough that you'd want to keep it in plain view, rather than hiding it away.
Each MOS magnetic cable organizer kit is scratch-resistant, coming in either black plastic, white plastic or anodized aluminum. Three magnetic cable ties secure cords to the MOS, which sits on any desk with the included Micro Suction tape (leaves no residue and can be used vertically).
The MOS organizer starts at just $19.95, making it an affordable Christmas gift for the teachers, students, and co-workers. It can be purchased at all Apple retail stores and on Amazon.com.
Would the MOS Magnetic Cable Organizer be useful to you?