This is a sponsored post written by me on behalf of Visit Gulf County for IZEA. All opinions are 100% mine.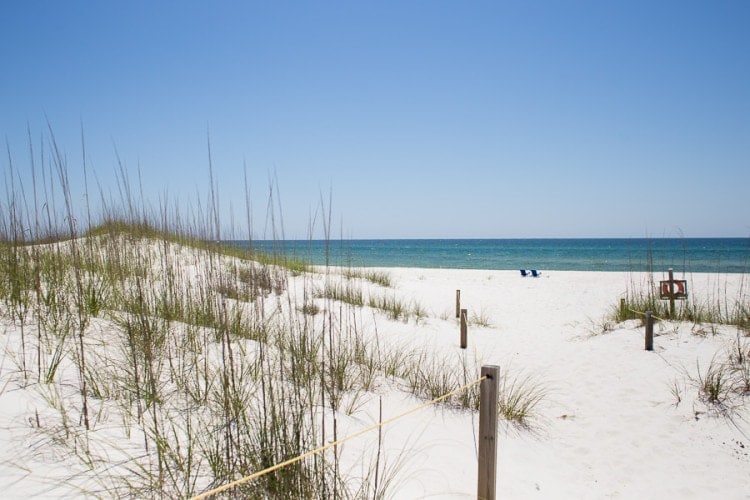 I've lived in Florida my entire life, and whether my family was boating, fishing, or just enjoying nature, Gulf County has played a big part in that. Gulf County is one of those places that has a little bit of something for everyone.
Adventure Awaits in Gulf County
Gulf County is situated on the Gulf of Mexico in the panhandle region of Florida— Its location is perfect for activities ranging from relaxing on the beach all day to nature hiking and watching Manatees... there's literally an adventure - big or small - around every corner!
As a long time resident of Florida, I've been able to do some amazing things around the state. My family loves to travel, and we'll take any excuse we can to take a weekend trip away. As I mentioned, Gulf County is one of our favorite hidden gems. We enjoy visiting GC any time of year, but the fall season is one of our favorite times because the weather is cooling down, and because it's a slower season, it's even more affordable.
In the past our stays in Gulf County have taken us shelling on the beach and dolphin watching, but I thought it would be fun to add something new and different for our next trip. After looking over the Gulf County Adventure Guide, I found a listing for a treasure turtle hunt ... and I knew I found a winner! 
By the way, the Gulf County Adventure Guide is a great resource for visitors because it helps find the perfect experience for them, as well as sharing stories, insider tips, and more. Check it out when planning your vacation!
Gulf County Turtle Treasure Hunt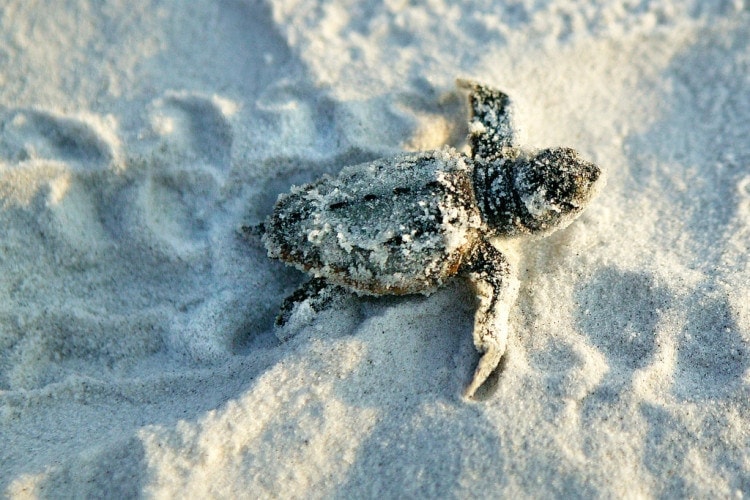 I think my daughter is going to LOVE a turtle treasure hunt adventure! She's all about critters, and seeing baby sea turtles nesting is certainly the kind of thing she'd enjoy. Here's what the guide said:
Join adventure guide Jessica Swindell on a Turtle patrol on the beach. Only taking in 4 people at a time, Jessica gives visitors a chance to view baby sea turtle nestings in the highest density-nesting beach in North Florida. Help her look for signs of nesting and participate in the process of protecting loggerhead turtles. This part of the walk is really about marking and protecting the nests. Nests just look like a big disturbed area of sand. The moms do a good job of camouflaging their nests. We determine where the clutch is and dig just to the top egg. Once we find that, we measure the depth and then put a self-releasing screen on top for protection. We place posts and caution tape around the nest so people know to stay away. We number it and place a sign on it. We can continue to get new nests from May through early to mid-Sept.
We've stumbled onto sea turtle nests before, but this guided turtle treasure hunt would be incredibly exciting for the whole family. I figure this is something we can do together every year, adding an entire new set of family memories.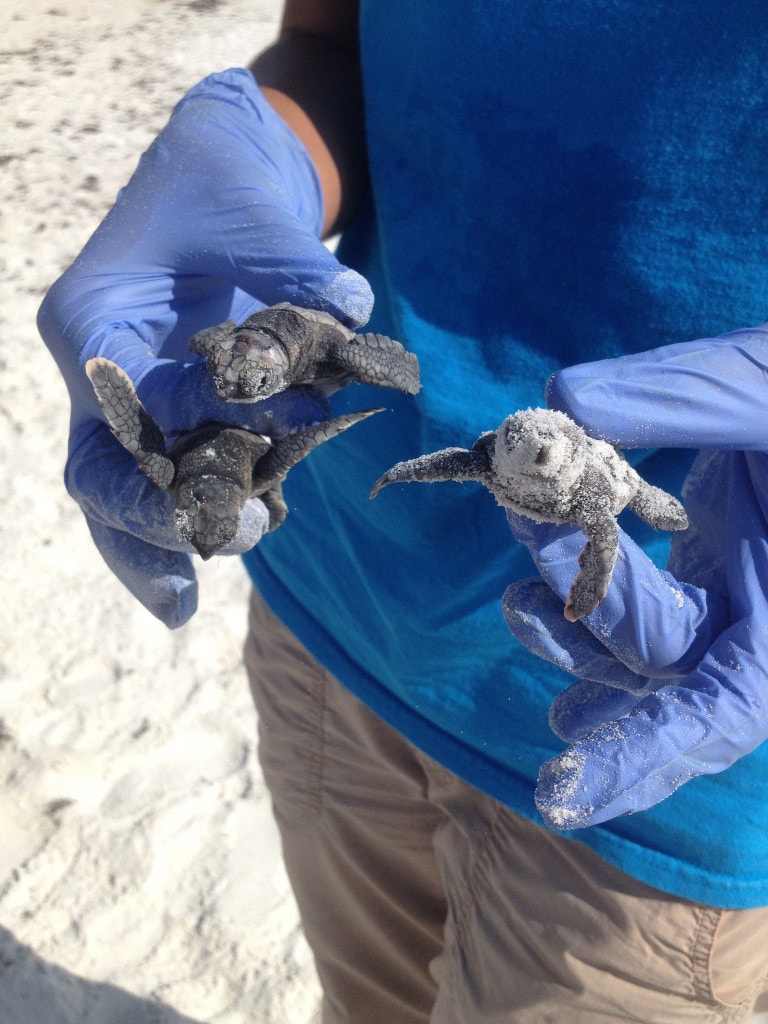 Here are a few additional adventures that we're interested in turning into traditions:
A shark-fishing Adventure - Have you ever caught a shark? Now you can with this three-hour cat and release fishing adventure that's safe for kids.
An Indian Pass Adventure - Get in a flat bottom boat or a kayak to see beautiful marshes and all kinds of wildlife around the oyster beds. You may even spot an occasional alligator sleeping back in the little coves.
St. Joseph Peninsula State Park - Go for a hike and witness the local wildlife, such as deer, bobcats, squirrels, raccoons, Kingfishers, Great Horn Owl, and even otters!

What Will Your Gulf County Adventure Be?
Whether you love fishing, diving, nature hiking, or observing animals and birds. Gulf County has something for you and your family. Head over to the Gulf County Adventure Guide,and see what adventures you can create for your family this fall.