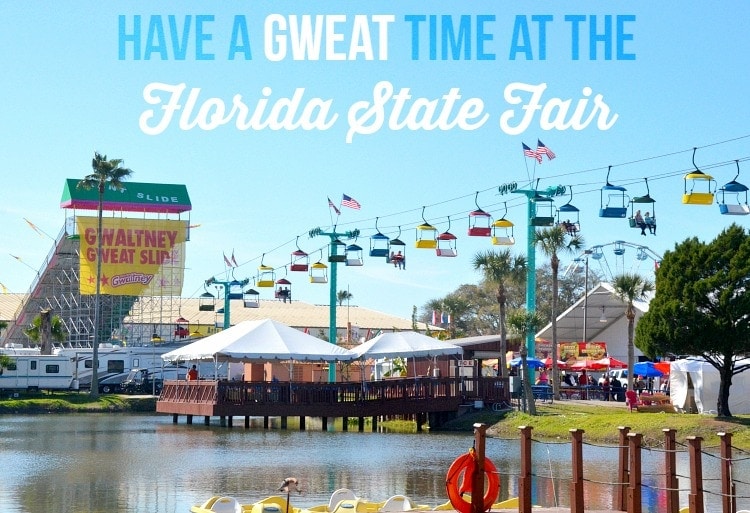 I have a little confession to make: I had never been to the Florida State Fair with my family until this past weekend. Heck, I'm not sure that I've ever previously attended the state fair and I'm a native Floridian! It's one of those events that pop up year after year, and I always say that we'll go, but then we never do.
Well guess what!? We finally went to the Florida State Fair — and it was pretty awesome! Gwaltney Foods invited me and my family to the event check out their position as one of the official sponsors of the 2015 Florida State Fair. Gwaltney has been producing quality meats since 1870, and as a leader in the value market, they're turning the state fair into the Gweat Fair!
Gwaltney is sharing their popular hot dogs and lunchmeat with Florida State Fair visitors by offering free samples just outside the entrance on the weekends until February 16. Inside the fairgrounds there are even more gweat happenings, with chances to win prizes at the Gwaltney tent next to the Gweat Giant Slide. If you're attending the Florida State Fair next weekend, you won't want to miss all the free goodies!
Here's a little peek at our Saturday at the state fair.
Right outside the ticket booths Gwaltney is giving out free samples of hot dogs and bologna.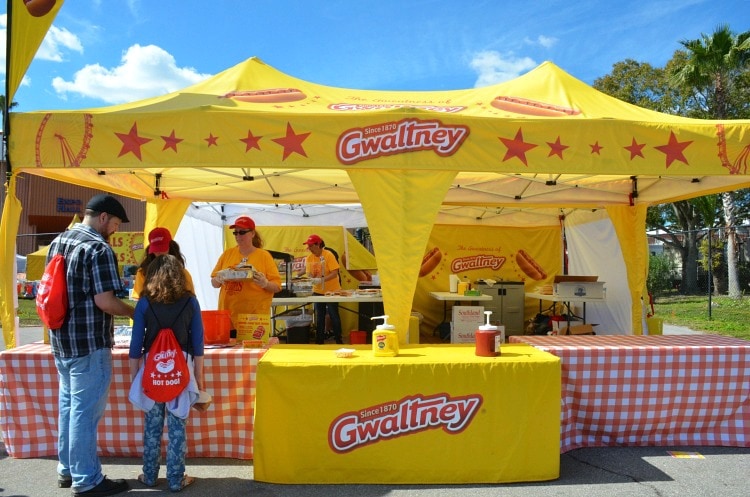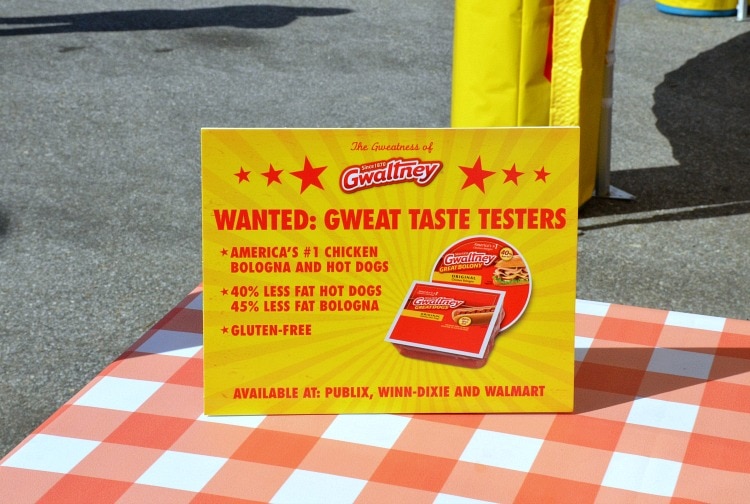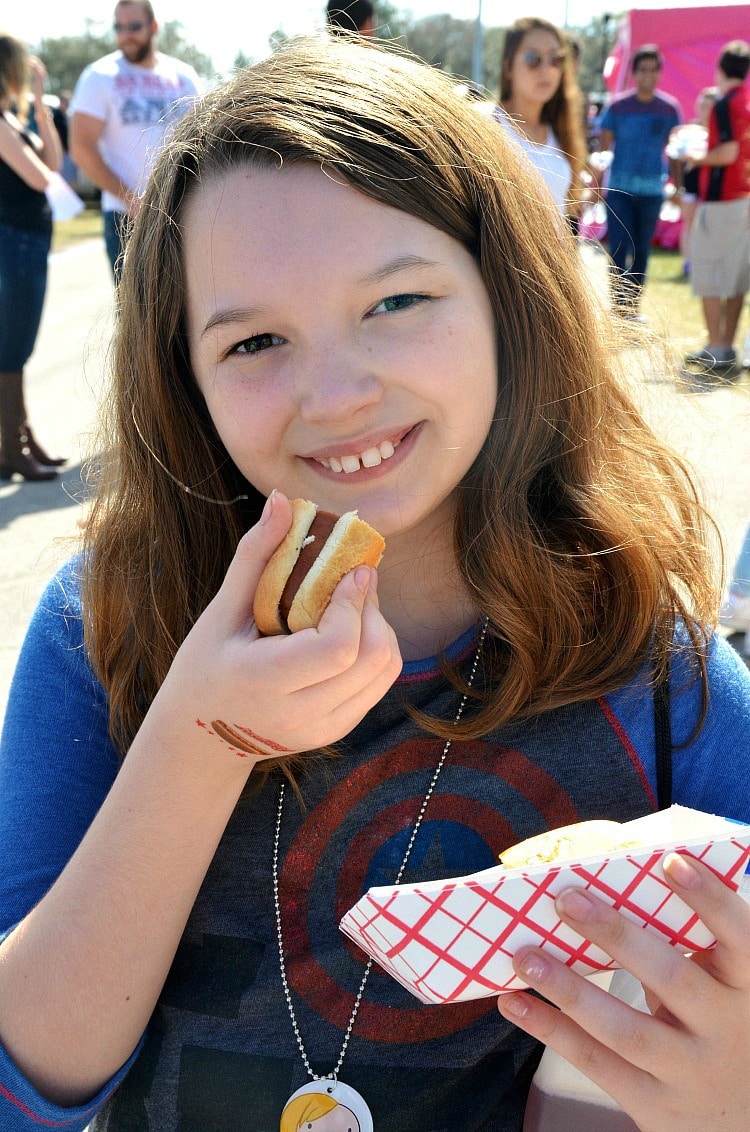 Once inside, it's hard to miss the Gwaltney Gweat Slide — a fun family attraction. It was our first stop of the day.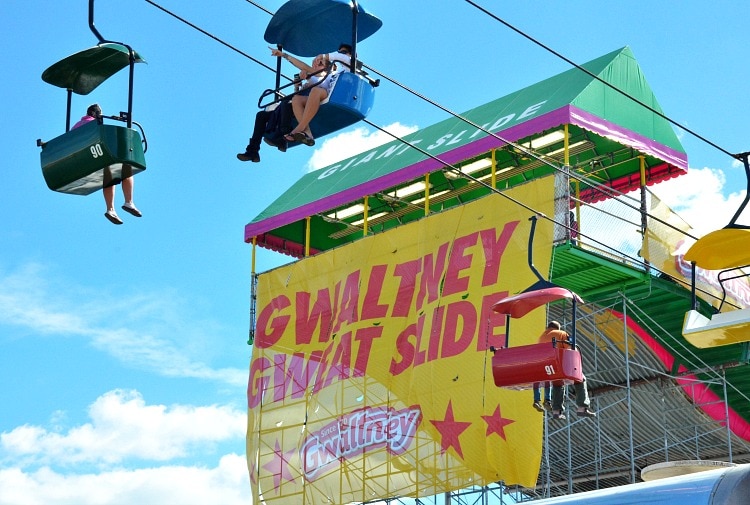 First we went down the slide as a family. And then my daughter took a few turns on her own. She not into most of the amusements at the fair, but she really enjoyed the giant slide. Each ride costs 3 tickets, a good value compared to some of the other attractions.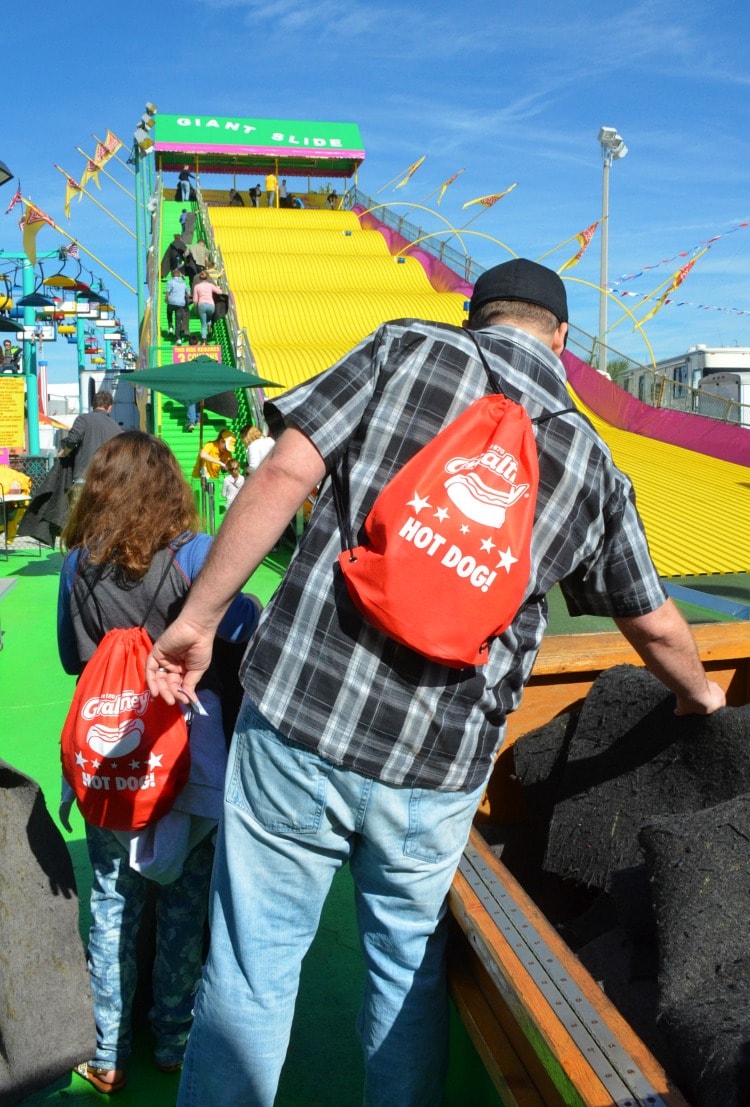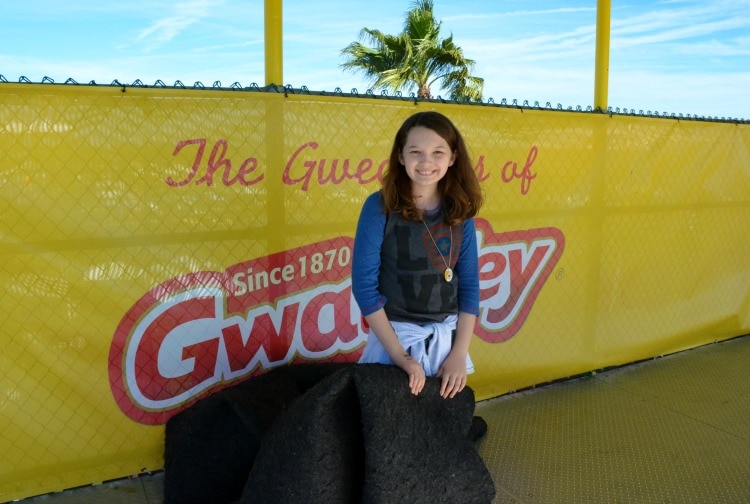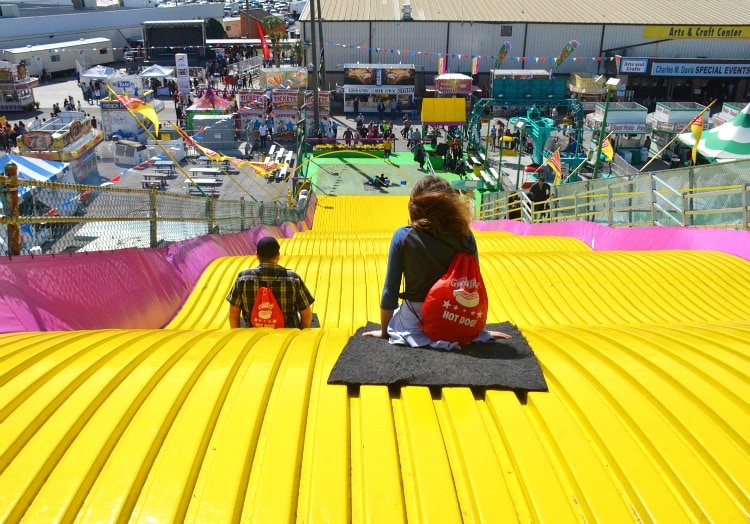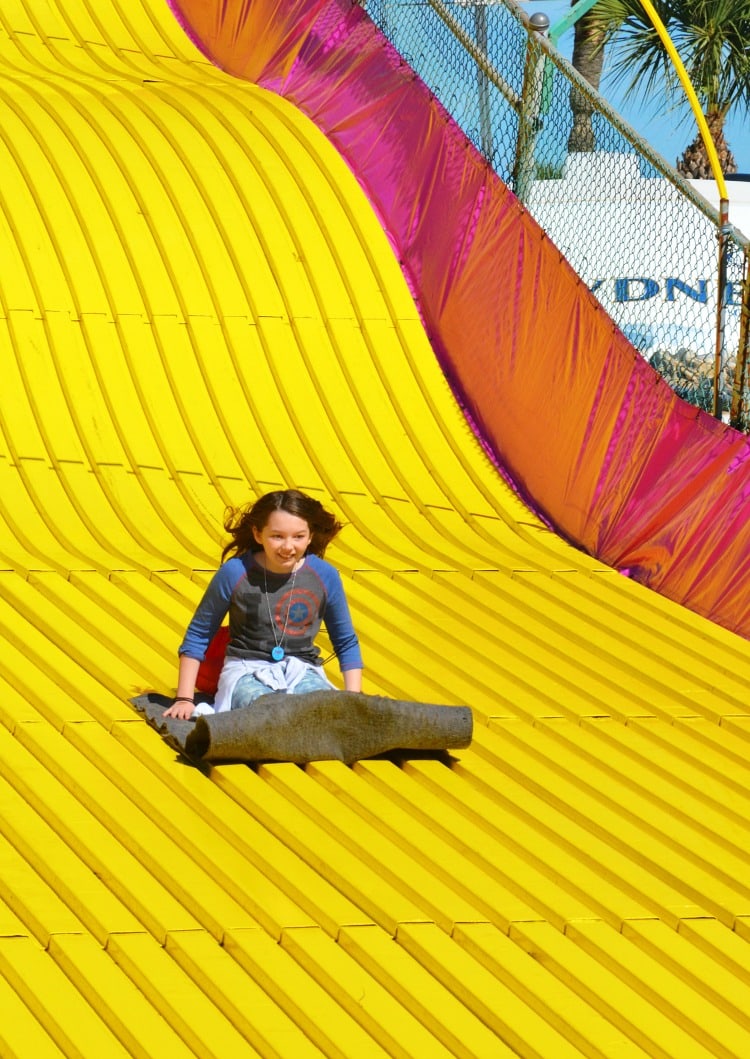 After a few runs on the slide, we made our way to the Gwaltney tent nearby to play some games (and win some prizes!). All the fun at the Gwaltney tent is completely free!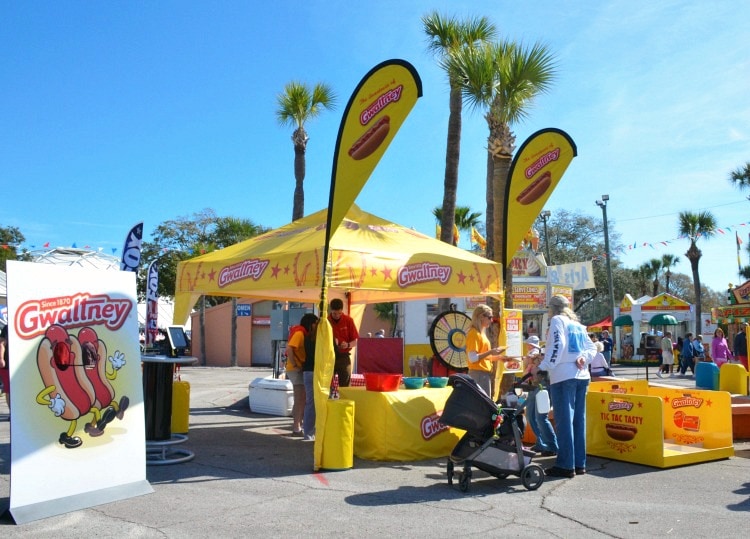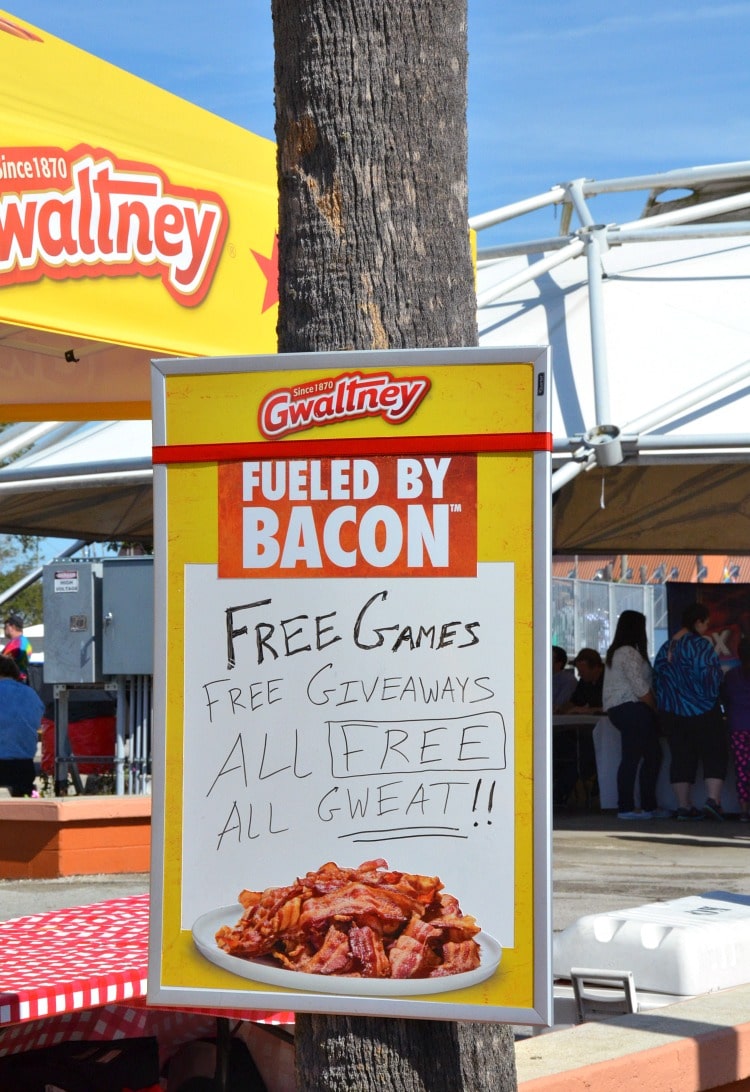 We each took a chance spinning the wheel. My husband and I both won product coupons (basically redeemable for a free pack of hot dogs), and my daughter scored some temporary tattoos. In addition to the wheel there are two other tossing games, and a silly photo opp. Again, all completely free!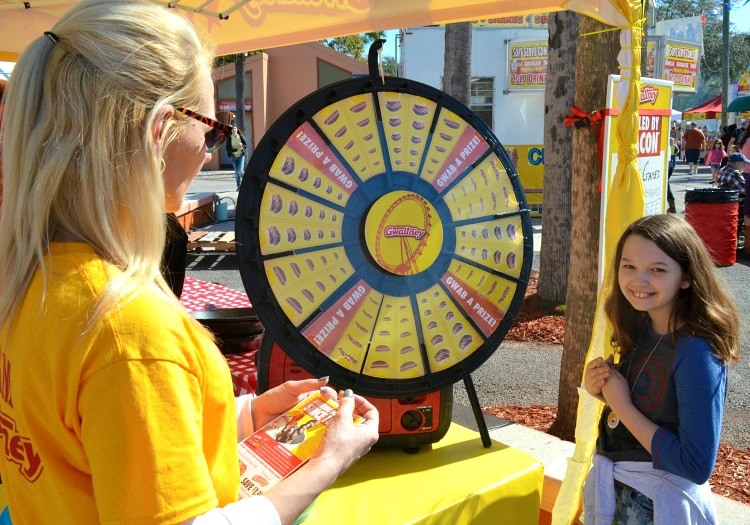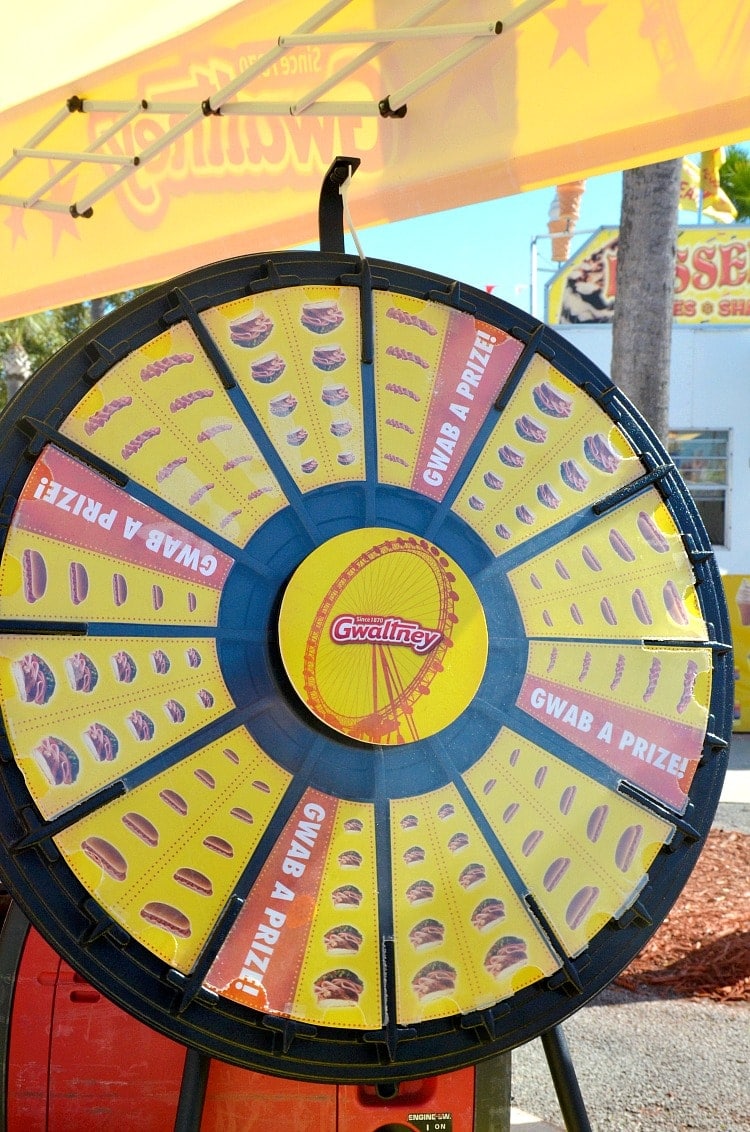 After our fun at the Gwaltney tent we spent some time checking out the rest of the activities and amusements. I recognized some old favorite rides from my grade school carnival ... seriously, it was a blast from the past! Did you ever ride the Graviton or the Zipper growing up!? I'm not sure I could handle those rides as well as I did in my early teens!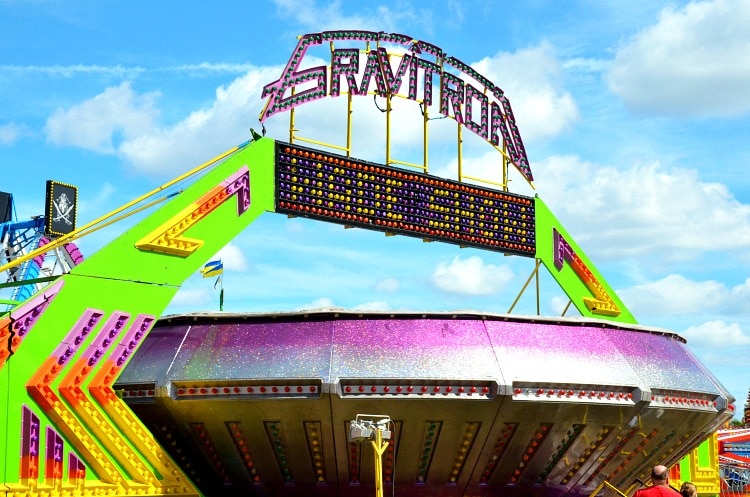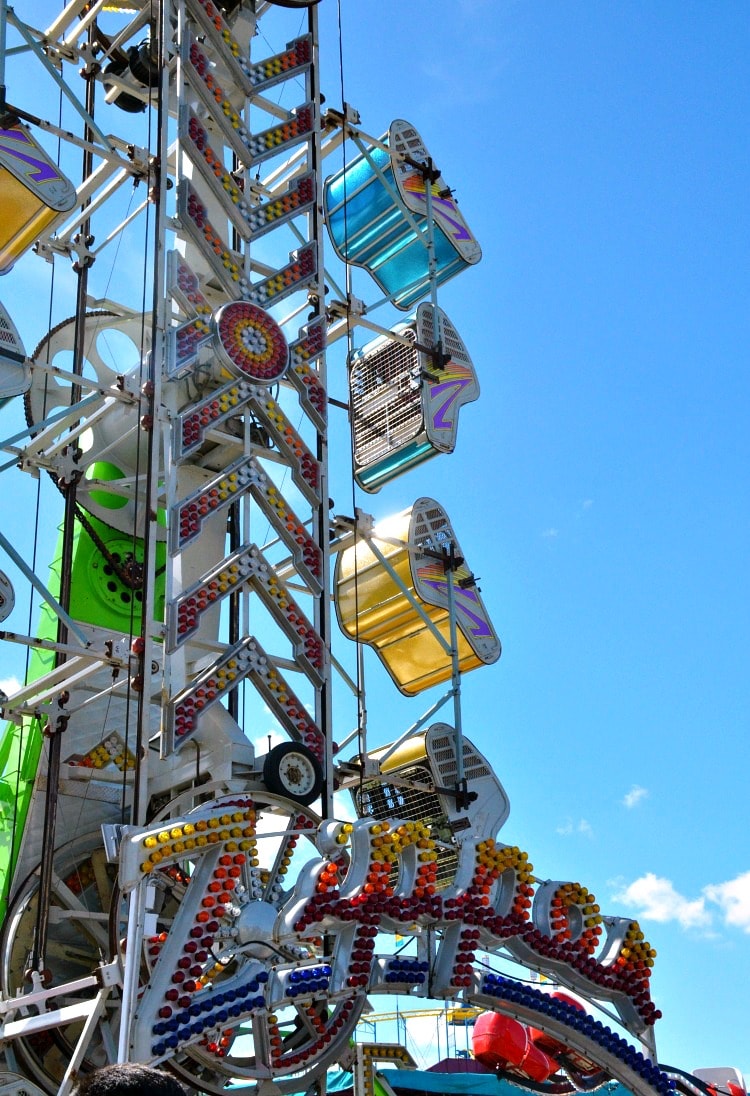 Those rides both seem tame compared to this...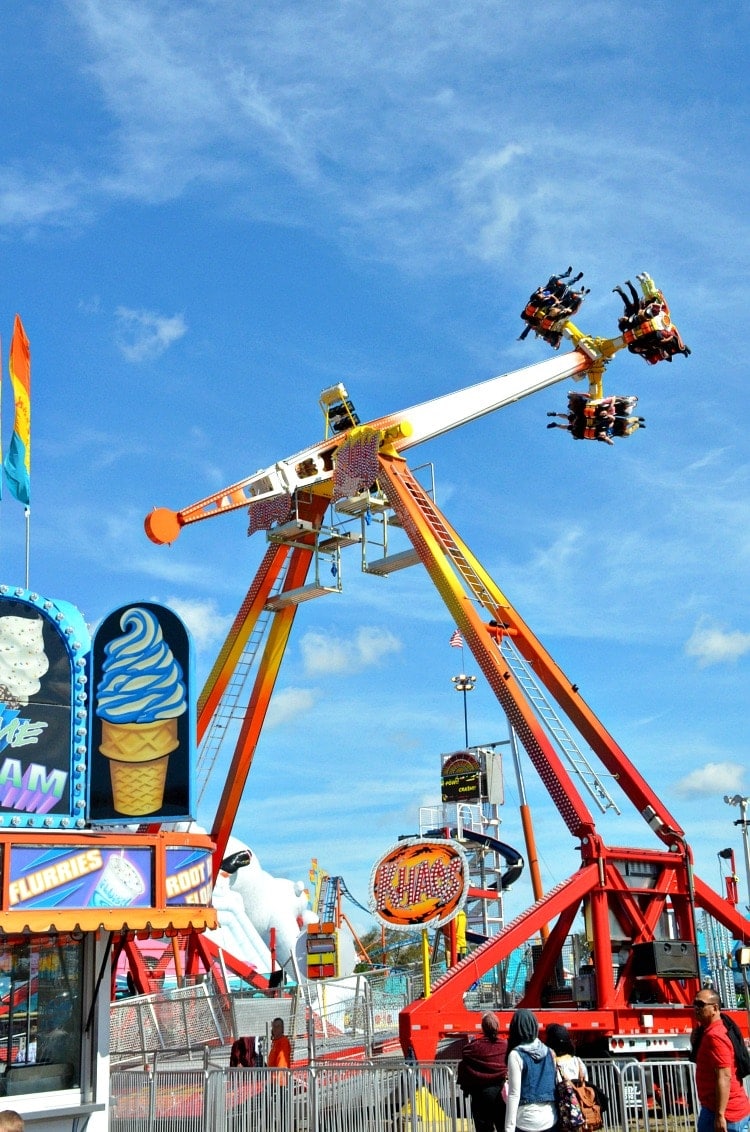 We skipped most of the fair rides because my daughter is a bit squeamish, but I would consider the "all you can ride" band on a future visit. Even 1 ride on the ferris wheel with set you back $6, so the band is the way to go even if only doing a few attractions. There's a whole section of the fair dedicated to rides for younger children, too.
One thing that really appeals to me at the fair is "Fair Food" — ridiculously awesome combinations of fried foods that you just can't get anywhere else. I really wanted to try the Doughnut Burger made with Krispy Kreme doughnuts.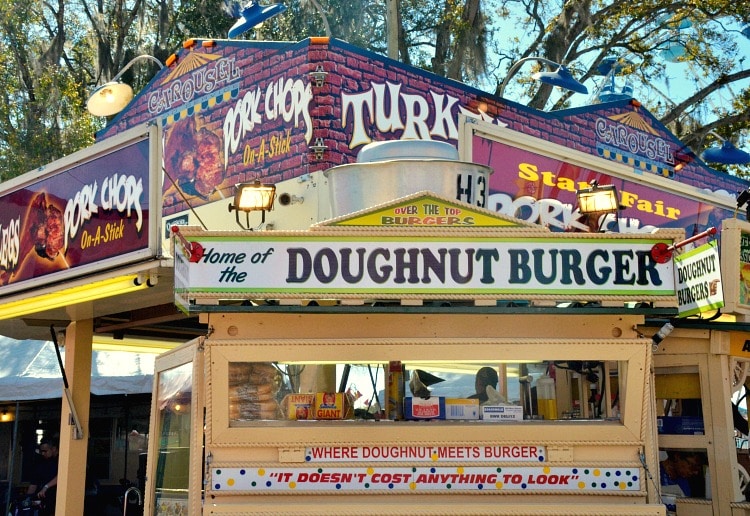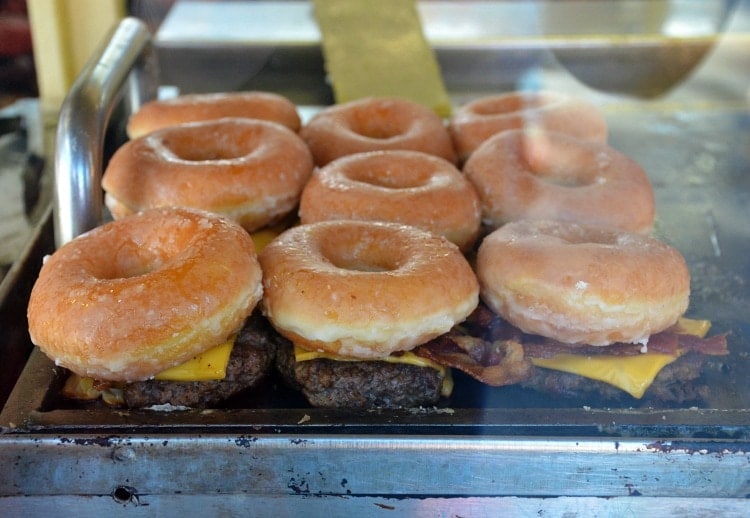 Other fair delicacies included a Funnel Cake Cheeseburger, Ramen Noodle Burger, Ramen Noodle Pizza and Fried Red Velvet Oreos. We played it safe with an Elephant Ear, but I'm still craving that Krispy Kreme burger.
As a bacon lover I never thought I would find a combo with bacon that I didn't like, but this might just be it— Baconade (bacon lemonade). Would you try it!?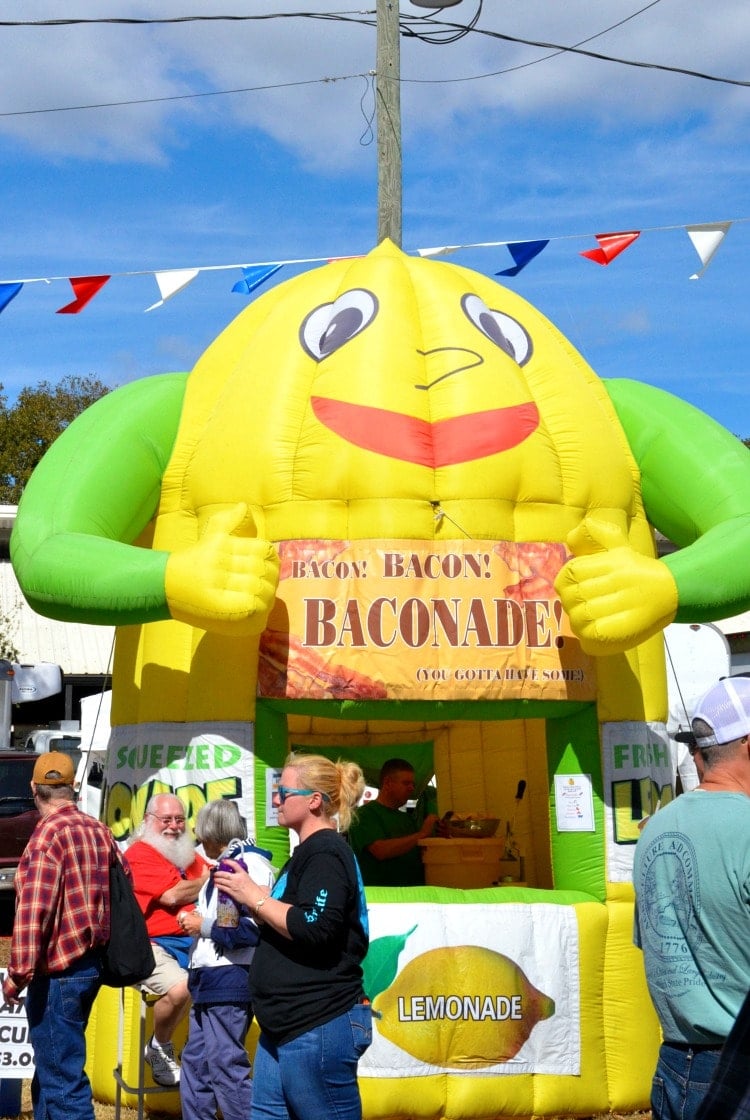 My family totally dug our time at the Florida State Fair, and between the amusements, food and free activities, I can see why families come back year after year. We spent a solid afternoon wandering around taking everything that we could in. I can't imagine that you could see everything in a single day— the fair is huge and there is so much going on besides the rides.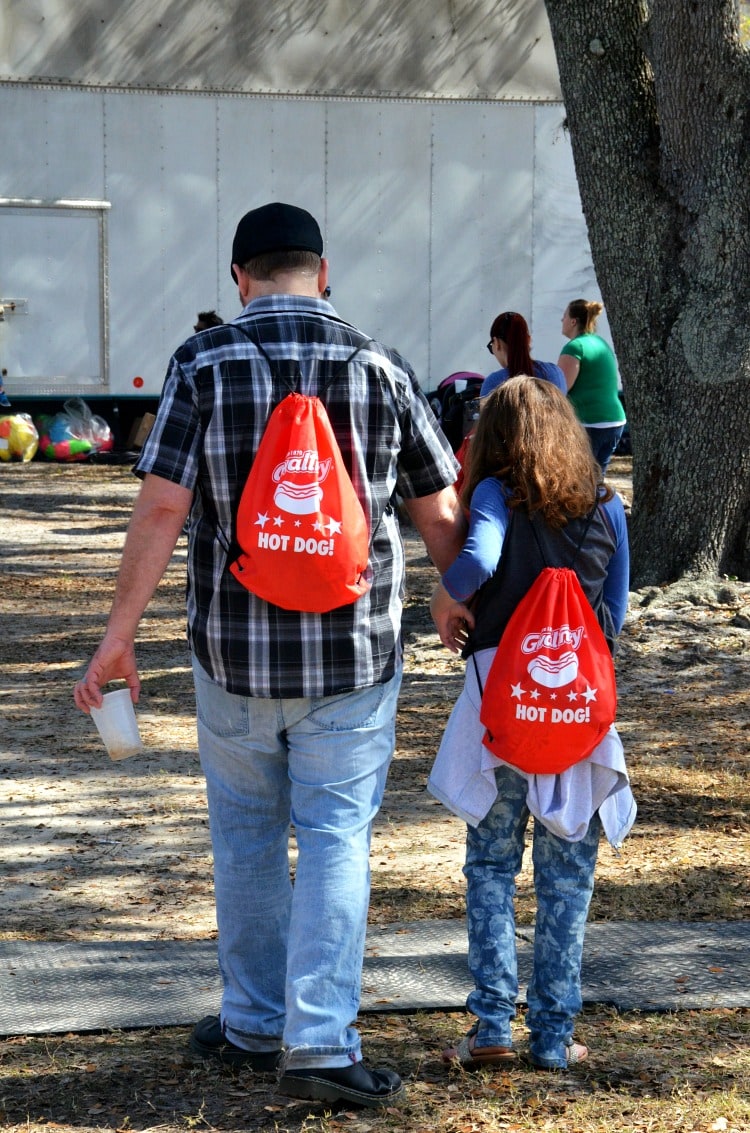 By the end of it, our feet were tired. Thankfully there was a Gwaltney shuttle to take us back to our car!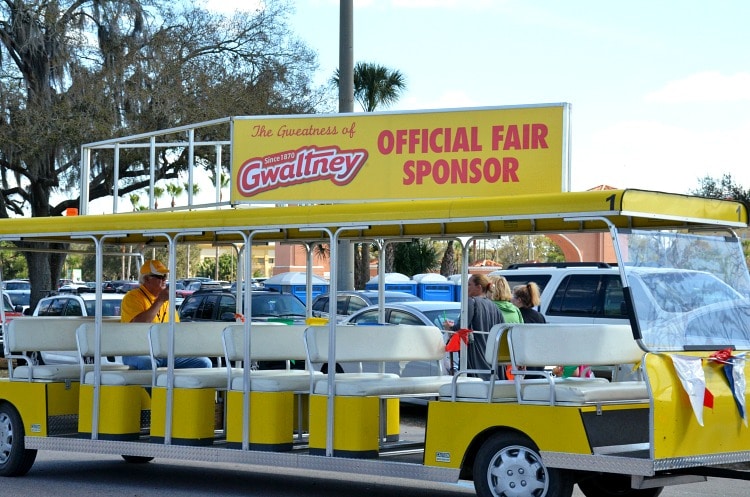 The Florida State Fair runs until February 16, 2015. Gwaltney will be offering free samples on the weekends, Feb. 15 & 16.
For more information about Gwaltney Products visit www.gwaltneyfoods.com or follow along on Facebook at www.facebook.com/GwaltneyFoods.
Special thanks to Gwaltney for invited me to the Florida State Fair. All opinions are my own.