This shop has been compensated by #CollectiveBias, Inc. and its advertiser, El Yucateco #SauceOn. All opinions are mine alone.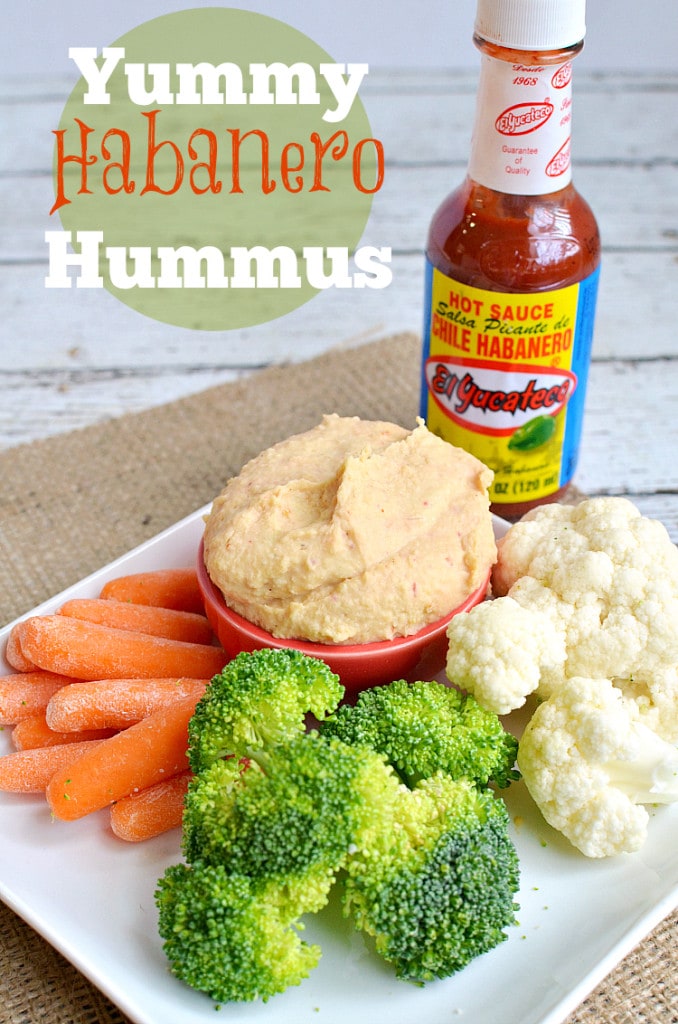 My husband and I are both into spicy foods. The hotter the better. The only caveat is that we actually like to taste our food in addition to the added heat. Because not all hot sauces are created equal, I'm always on the hunt for new ones to try, especially when I travel.
Earlier this year I had the chance to visit Mexico, where I purchased an inexpensive bottle of chile habanero hot sauce for me and my husband to try once I returned home. I knew this bottle was the real deal because it had the official stamp "made in Mexico".
Fast forward to just last week, when I was shopping at my local Publix supermarket. As I made my way down the Ethnic Foods aisle, I noticed three little bottles of habanero hot sauce that looked very familiar. Low and behold it was the same brand, El Yucateco, that I had purchased in Mexico months earlier. In addition to XXXtra Hot Kutbil-ik Sauce, Publix also carried Red Habanero Sauce and Green Habanero Sauce. Needless to say, I was so excited that I bought all three!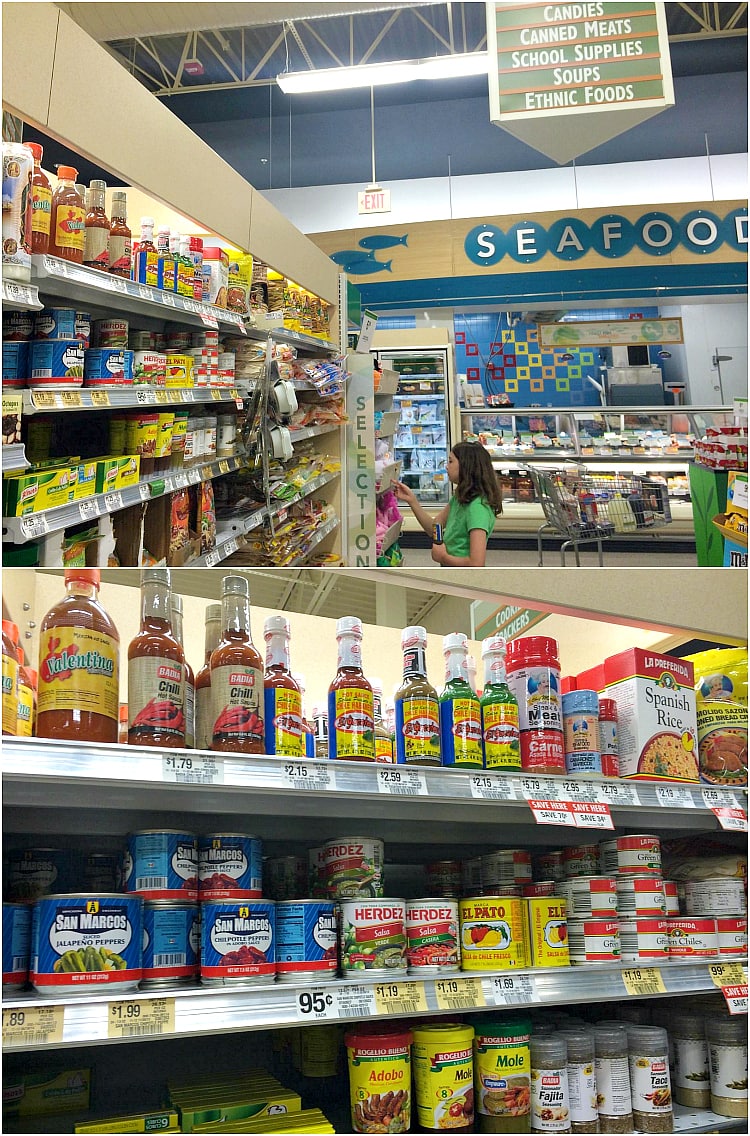 Having already tried, and loved, XXXtra Hot Kutbil-ik Sauce, I was eager to make something with El Yucateco Red & Green Habanero Sauces. Mexican cuisine always comes to mind when I think of hot or spicy foods, but as much as I love it, I can't eat it every day. That's why when I crave a bit of heat, I add a couple drops of hot sauce to my favorite foods.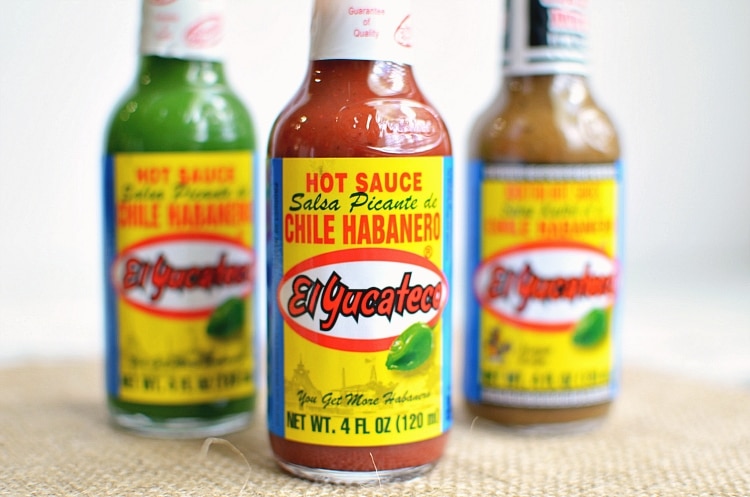 One of our favorite go-to recipes for snacking is hummus — Just a few simple ingredients and no cooking required! Usually I just make a batch of my basic recipe, but with my new habanero sauces to try, I figured this would be the perfect chance to taste the real flavor of El Yucateco … and oh how right I was!
My husband and I DEVOURED my new Yummy Habanero Hummus recipe. Our daughter, who's not usually into spicy foods, even gave it a try! The flavor of El Yucateco Habanero Sauce really stood out, adding a kick of spice, without overpowering the flavor of the hummus. YUMMY!
Yummy Habanero Hummus Recipe
Ingredients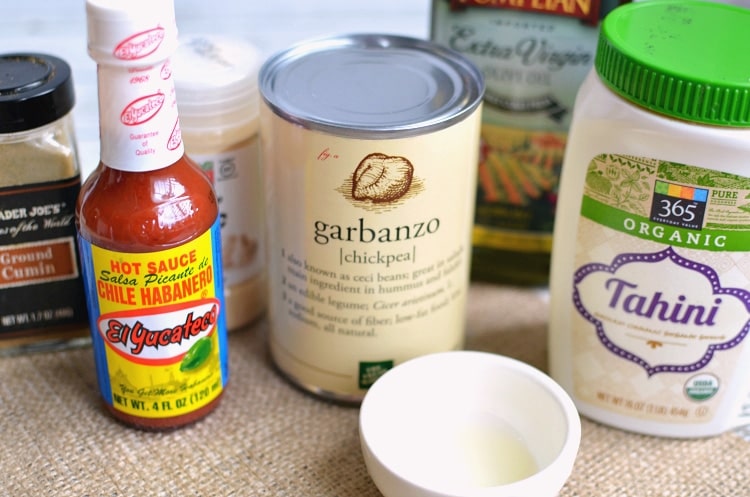 1 can of chickpeas, drained and rinsed
2 cloves fresh garlic or ¼ teaspoon garlic powder
1 tablespoon tahini
2 tablespoons lemon juice
2 tablespoons extra-virgin olive oil
1 tablespoon El Yucateco Red Habanero Sauce (Green could also be used)
¼ teaspoon salt
⅛ teaspoon pepper
⅛ teaspoon cumin
Directions
Combine all ingredients in blender or food processor and blend until smooth.Serve with your favorite accouterments.
Note: If this is your first time making this hummus, you may want to combine all ingredients, excluding the hot sauce, and then stir in a bit at the time until desired flavor is reached. One tablespoon of El Yucateco gives gives the hummus medium heat.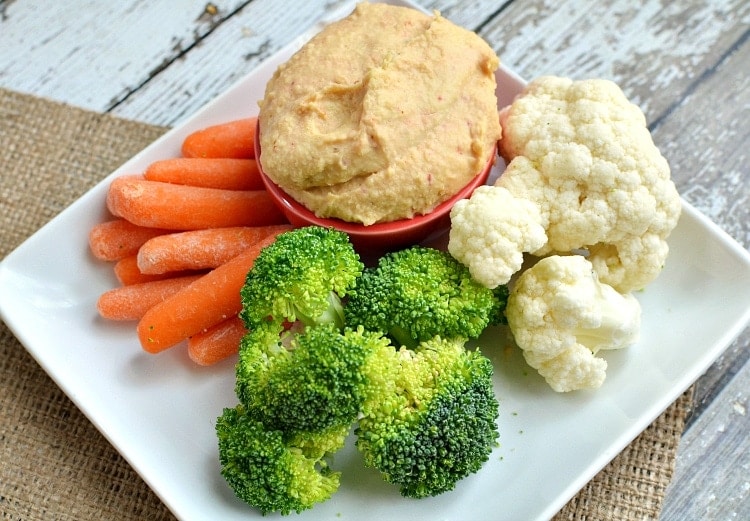 If you want to add some extra heat and flavor to your every day foods, pick up bottles of El Yucateco at your local Publix in the Ethnic Foods section. For inspiration and recipes visit www.padillagroup.com/el-yucateco/recipes.
What every day foods do you like to spice up?