With the holidays fast approaching, I'm getting ready to give my house a good and thorough deep cleaning— you never know when family or friends will stop by to pay a visit! I figure if I can get on top of my holiday cleaning game now, it will be one more thing that I can scratch off my never ending to-do list.
Besides what I call "typical everyday cleaning", I'm going deep in the baseboards and crevices to get my home in tip-top order. I always feel so much better after a deep house cleaning, almost as if a huge weight has been lifted off of me. Can you relate?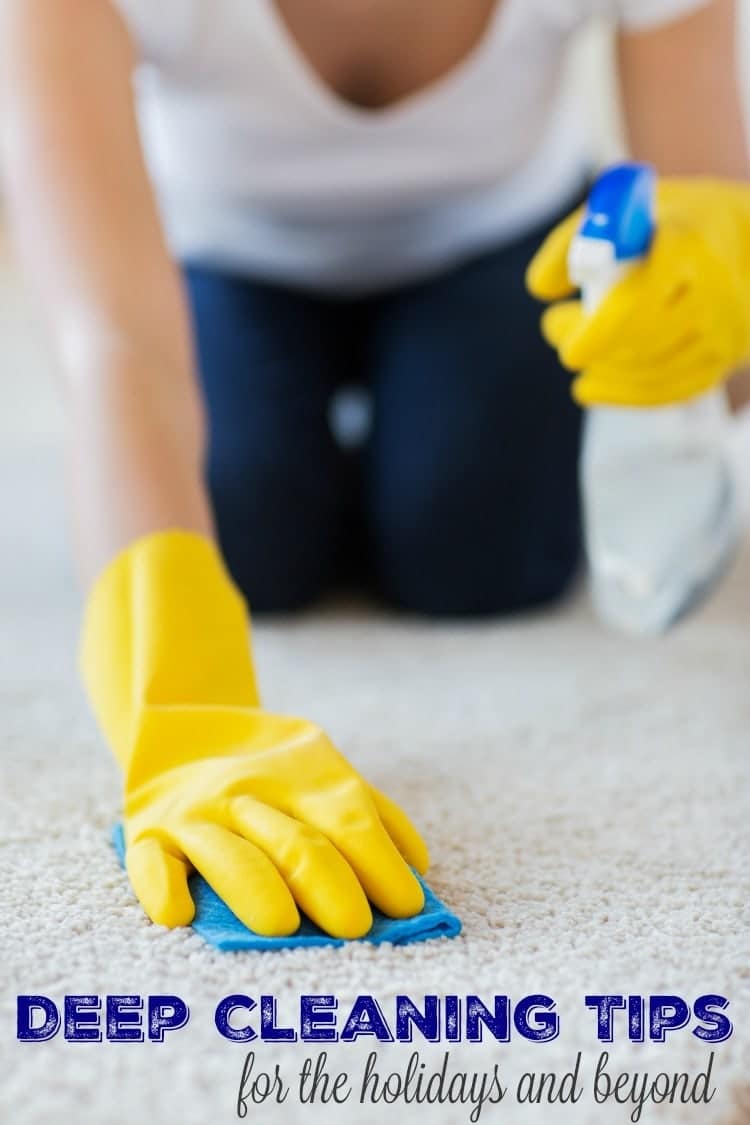 Here are just a few of my deep cleaning tips to get your home ready for the holidays.
Put mats and throw rugs at all entryways. If your home doesn't have a rug in every room, get one. This is in addition to maps at each entry point of your home. Once you add rugs and mats, you're cleaning schedule will diminish dramatically! For a deep clean, steam clean larger area rugs and throw smaller mats in the washing machine (make sure to beat them outside first to get out the dirt).
Clean out your refrigerator to make room for holiday goodies and leftovers. Remove all of the contents of your fridge and freezer (one at a time). Discard everything that has met its expiration date. Thoroughly clean all the shelves and wipe down bottles and jars before returning items to the refrigerator/freezer. Smile.
Remove necessary items from your countertops (your kitchen will immediately look cleaner!). Go through your kitchen, cabinet by cabinet, and donate or sell any appliances and kitchen tools that you haven't used in the last 6 months to a year. Then remove everyday appliances from the counters and store them away until ready to use. Give counters a good cleaning, and then step back and marvel at your clean kitchen!
Be sure to aim high and low! Dust all of your vents, corners, ledges and around ceiling fans and fixtures. Go higher or lower than you normally clean to get to the level of deep clean. For our home, this means getting on a ladder and dusting off high ledges and the tops of ceiling fans. Baseboards are a given, too. This would also be a good time to replace your air filter(s).
Vacuum carpets, floors and baseboards. Keeping on top of your carpets and floors is essential if you want a clean home. Make sure you have a vacuum that can pick up even the smallest particles, like the Eureka® Brushroll Clean™ vacuum. Eureka has a new patented Brushroll Clean Technology® that will help you say good-bye to the tangled brushroll! As a house with pets, this feature is ideal for vacuuming up pet hair and dander, reducing allergens.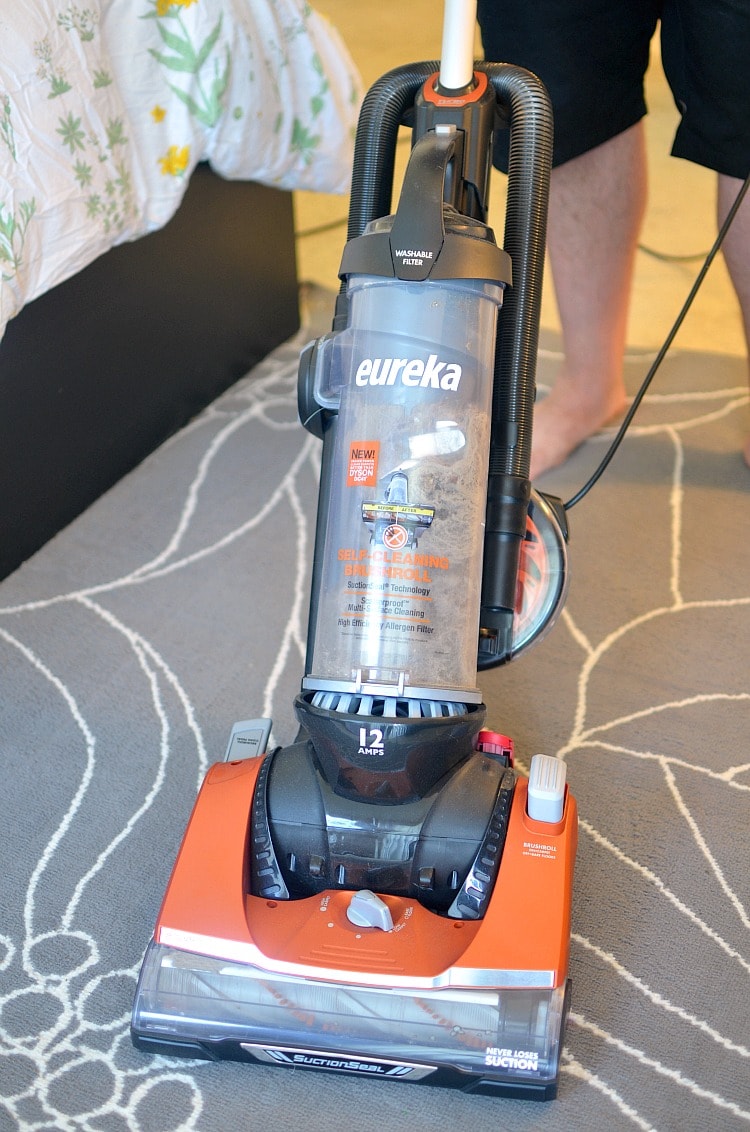 Even if your carpets or floors don't look dirty, it doesn't mean that they aren't. My carpets looked clean when I used the Eureka® Brushroll Clean vacuum for the first time. When I went to empty the canister, after vacuuming the entire house, I was shocked to see much dirt and dust! The SuctionSeal® Technology concentrates airflow for deep cleaning suction power. It is also engineered with AirSpeed Technology® that increases the amount of airflow for a more powerful suction.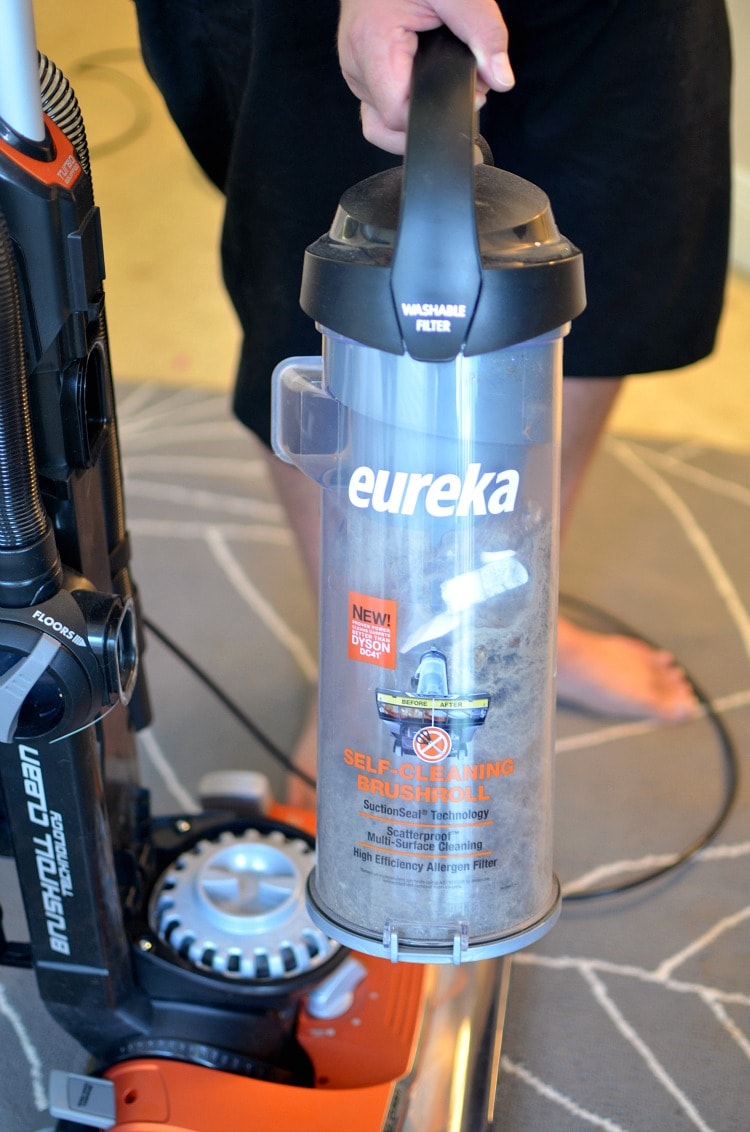 Here are some other great Eureka® Brushroll Clean™ vacuum features:
Proven to clean carpets better than Dyson DC41!
Soft rubber wheels, so it won't nick or scratch hard floors.
A washable dust cup filter.
The low profile nozzle is engineered to clean under furniture.
An on-board crevice tool and dusting brush to effectively clean crevices, upholstery and furniture.
5-setting height adjustment which adjusts to clean various carpet and bare floor types.
An automatic cord rewind for quick and easy storage.
Available exclusively at Walmart.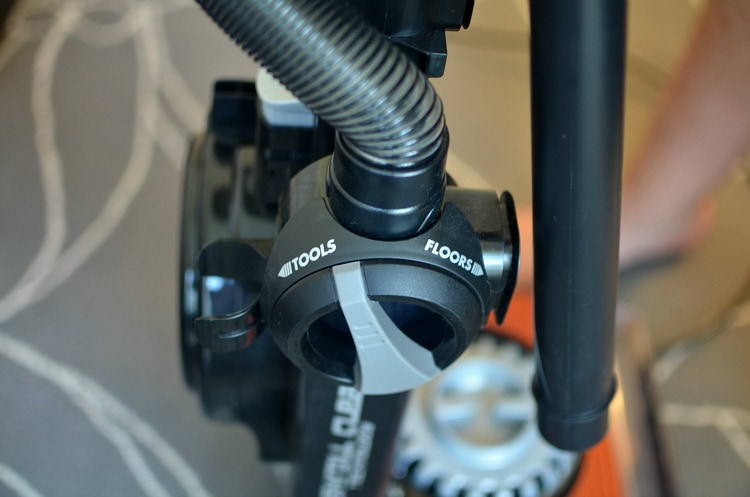 Eureka Brushroll Clean Pet Upright Vacuum with Suction Seal Technology
Eureka Ultimate Clean Pet Cyclonic Bagless Upright Vacuum with Brushroll Clean and SuctionSeal Technology