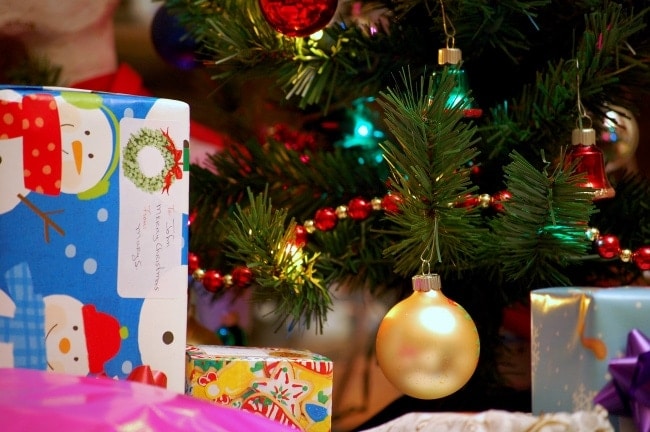 With Black Friday and Cyber Monday right around the corner, it's seriously time for me to get my budget in check. One of the things I like to do in advance of my holiday spending is to make gift lists. Here's my process.
1. Make a list of everyone that I need to buy for and set a limit for each. Obviously this helps with the big gifts, but it also helps me stay in budget with all of the "little gifts" for teachers, babysitters and long lost cousins that add up at the last minute. You know exactly what I'm talking about!
2. All major gifts (electronics, hot toys and games) get researched for the best deals before purchase. I don't love Black Friday (I'm more of a Cyber Monday gal), but I would stand in line for 50% or more off a must-have Christmas item. Knowing how much each item costs at retail and the lowest advertised price helps me get more bang for my buck.
3. Make all purchases between Thanksgiving and two weeks before Christmas. The best way to avoid overspending is to buy everything as far in advance of Christmas as possible. When I buy gifts last minute I ALWAYS overspend.
Of course, even with of of my lists and planning, the inevitable always happens— necessary & unexpected expenses come up at the most inopportune time and my bank account gets crushed.
Now I don't know if you know this (I didn't!), but H&R Block offers services outside of tax season. One of them is Emerald Advance, a year-round line of credit that provides the ability to repeatedly borrow and repay up to $1000.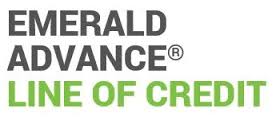 Emerald Advance is easy to apply for, you just need to make an appointment at your local H&R Block and bring an unexpired government-issued photo ID and your most recent pay stub — you don't need to be an H&R Block client to apply! Once approved, you choose  the amount of your line of credit, which is instantly loaded on a H&R Block Emerald Prepaid MasterCard. The card can be used year-round for unexpected expenses and other short-term credit needs.
Payback on Emerald Advance is easy, too. You can pay the balance with cash, Emerald Card, checking account or with a portion of your tax refund at MyEmeraldAdvance.com or through the Emerald Card Mobile Banking app.
H&R Block Emerald Advance helps you worry less about those pesky unexpected expenses without jumping through extra hoops to get the money you need.
H&R Block has asked me to help promote the Emerald Advance Line of Credit. The prize was provided and may be shipped to the winner by H&R Block, but all opinions expressed in the post are my own and not those of H&R Block. Entrants must be 18 or older and located in the US only. Winner to be chosen at random.