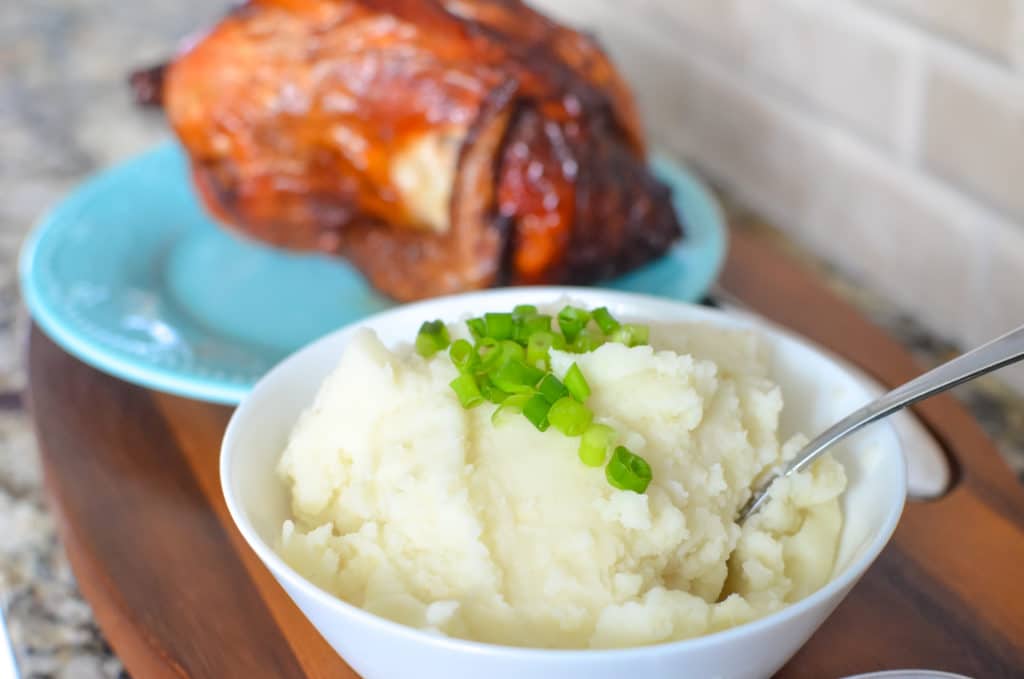 I've partnered with Idahoan on this sponsored post and all opinions stated are my own.
Now that my daughter is back in school and participating in extracurricular activities, every night is a busy weeknight. I honestly don't know how she can keep up with her schedule, many days being at school for almost 9 hours! And that time doesn't even include her homework. Needless to say, dinners at home have to be quick because I don't want her waiting to eat.
Sadly, this means she misses out on some of her favorite foods during the week because they're inconvenient to prepare. I try to make it up on Sunday because it's the one day where we usually have a little time to spare. The one side dish that she absolutely can not live without is mashed potatoes (and I totally get it— I loved mashed potatoes as a kid too!). For awhile, I cut them out of our weeknight routine completely because of the time it took to peel, boil and mash the potatoes — and then I found a quick and easy solution that saved the day! 
Idahoan Signature Russets Mashed Potatoes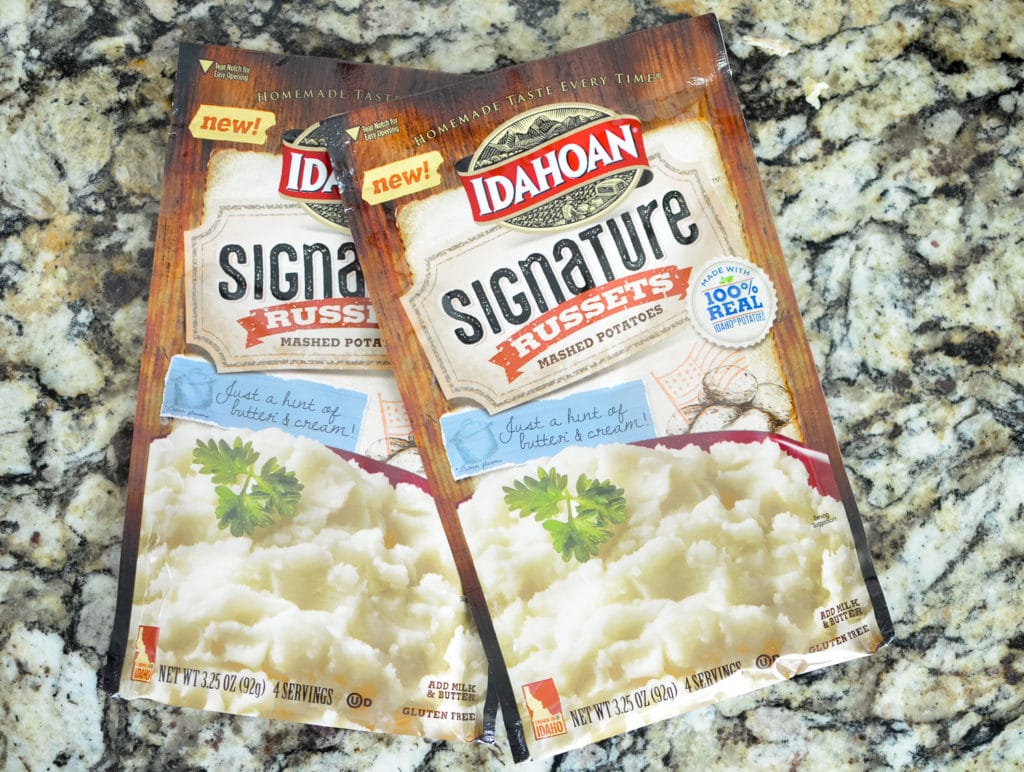 Imagine having REAL, smooth and delicious mashed potatoes on your table in 5 minutes. Sound impossible!? It's not, with new Signature Russet Mashed Potatoes from Idahoan.
Now, I, too, was a bit skeptical when I first tried these potatoes out. I couldn't wrap my head around mashed potatoes from a resealable pouch tasting homemade— but they totally do! All you need is milk and butter (or water in a pinch) and you have a great-tasting side dish in minutes.
What makes Idahoan Signature Russets Mashed Potatoes different from other brands is Idahoan's new proprietary processing method that maintains the potato's natural goodness and texture. Add that to the fact that more than six pounds of premium Idahoan russet potatoes go into every pouch, and you have a winning combination.
I made the new Signature Russets Mashed Potatoes from Idahoan this past week, pairing it with an store-bought rotisserie chicken and a veggie. The convenience for a homestyle meal was incredible. I didn't even tell my family that the potatoes weren't homemade— they ate every last bite!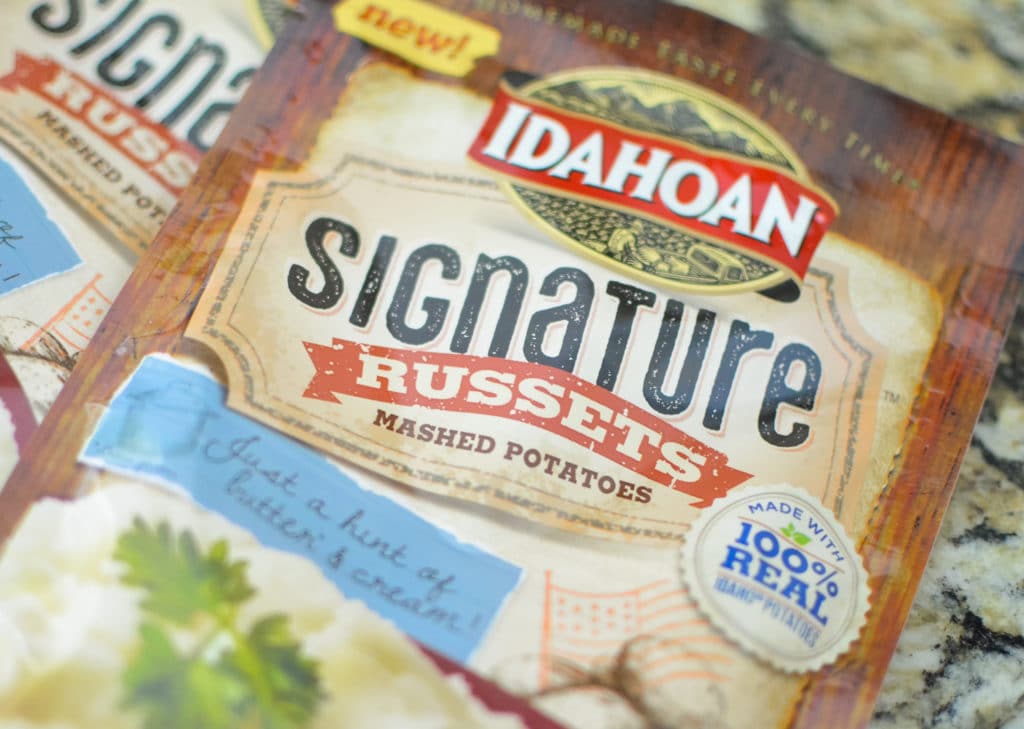 I served our first batch of Signature Russets Mashed Potatoes with a garnish of chives, but in the future I will be try adding in bacon and cheese. The possibilities are endless for a quick and easy side dish any night of the week.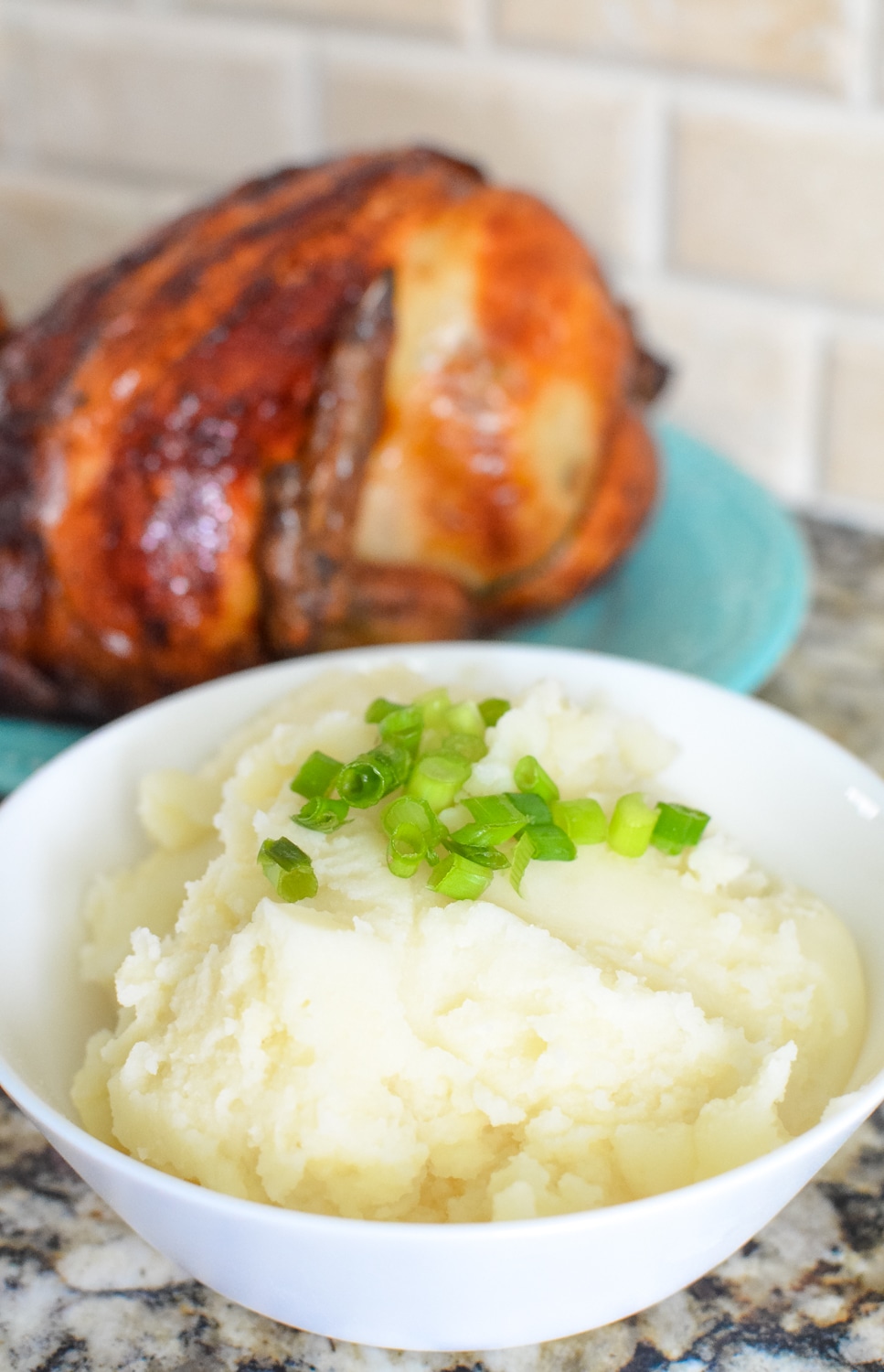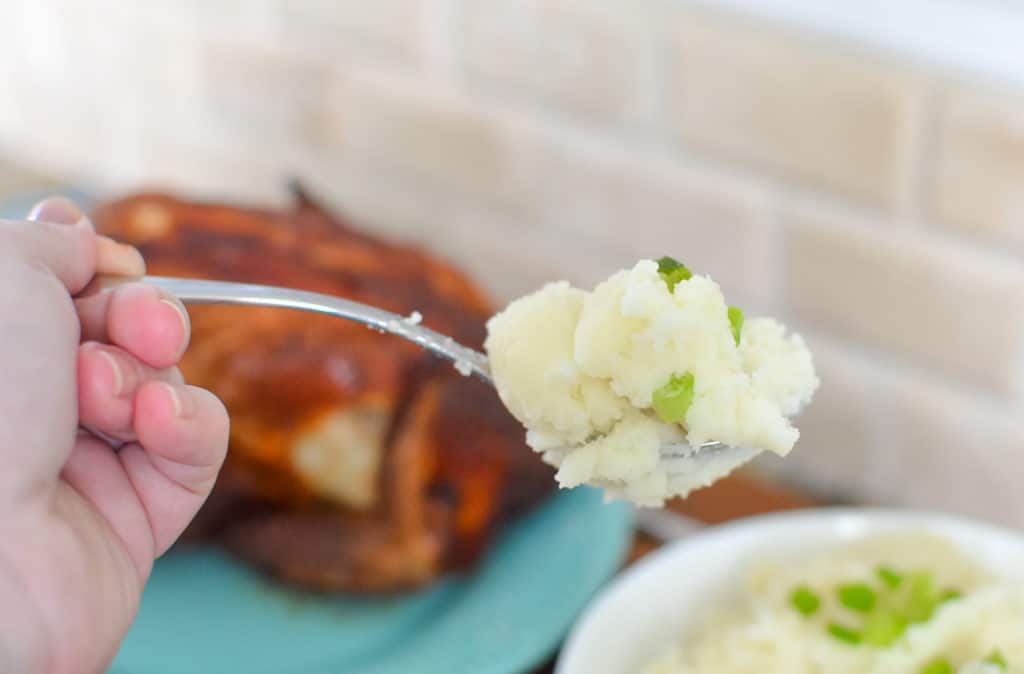 Idahoan Signature Russets Mashed Potatoes are available at grocery stores nationwide, including Walmart and Kroger.