In the past month, I've lost my credit card twice while shopping. The first time was at the Verizon Wireless store, and the second at Target. On each occasion I had shopped somewhere else first, made a purchase, and put the card in my back pocket with my cell phone. A terrible habit. The card fell on the floor at the next store I shopped after I used my phone to check my email or make a call. I certainly realize how lucky I am in that the card was found and returned, not once, but twice. There are honest people out there, however I know this isn't always the case. Credit card fraud is a real issue.
It was kind of ironic that I lost my card in the Verizon Wireless store as I was checking out the latest devices and learning about some of the new apps on the market. One of them being Isis Mobile Wallet.
What is Isis Mobile Wallet?
The Isis Mobile Wallet is a free app that lets you use your smartphone to pay for purchases, and often save money on them too. The app stores all of your credit, debit and loyalty cards and uses a technology called NFC (Near Field Communication) to make purchases with a tap of your phone. Using Isis Mobile Wallet skips the need to take out, or even bring, your debit/credit in the store.
Isis Mobile wallet is a safer method for making purchases because you select a unique pin each time you open the app. The CVV number (on the back of your card) is also changed with every purchase, making it incredibly difficult for a thief to use. If your phone is lost or stolen, you can freeze your account with just a phone call.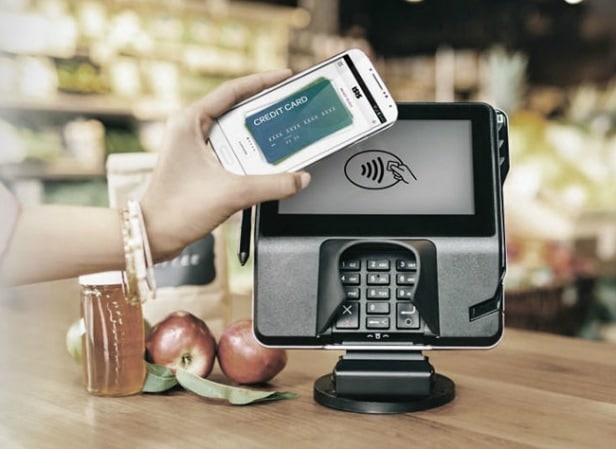 The app is completely free to install and use, however you do need an enhanced SIM card that's designed to store and protect your payment information. This special SIM card can be ordered, for free, from Verizon Wireless. Once Isis Mobile Wallet is installed, it can be used anywhere contactless payments are accepted. Here's a list of locations.
Isis Mobile Wallet is only available on Isis Ready phones, including Samsung Galaxy S, LG G2 and DROID RAZR, MAXX & ULTRA — iPhone is currently not included, though it will be in the near future. Check with Verizon for the full list of Isis Ready phones.
Right now there are some incredible bonuses for using Isis Mobile Wallet. For instance, you can get 20% back on every tap with your American Express Serve Account in the Isis Mobile Wallet for up to $200 in credits.
I'm waiting patiently for my phone to be enabled with Isis Mobile Wallet, but you can bet as soon as it's Isis Ready, I will have it installed ... I'm rather tired of losing my credit card!
For more info on ISIS Mobile Wallet, visit verizonwireless.com/isis.
I am a member of the Verizon Wireless #VZWLife team and received a device as part of this program. I am a long time Verizon customer and all opinions are my own.