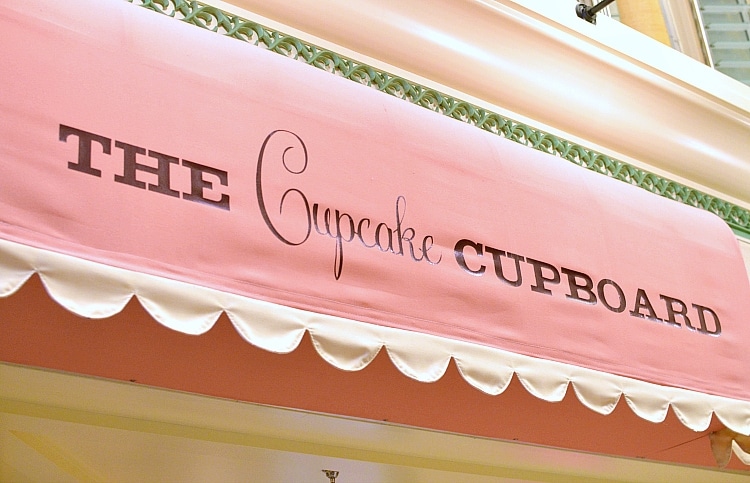 Cupcake decorating on a cruise ship? Yep— You can do it on Royal Caribbean! I was able to experience this fun activity firsthand on my recent cruise aboard Liberty of the Seas. And unlike most beginner cupcake classes, this decorating session was way more than just spreading some icing on a piece of cake! Take a look at the adorable puppy dog cupcake I whipped up in an hour at the Cupcake Cupboard.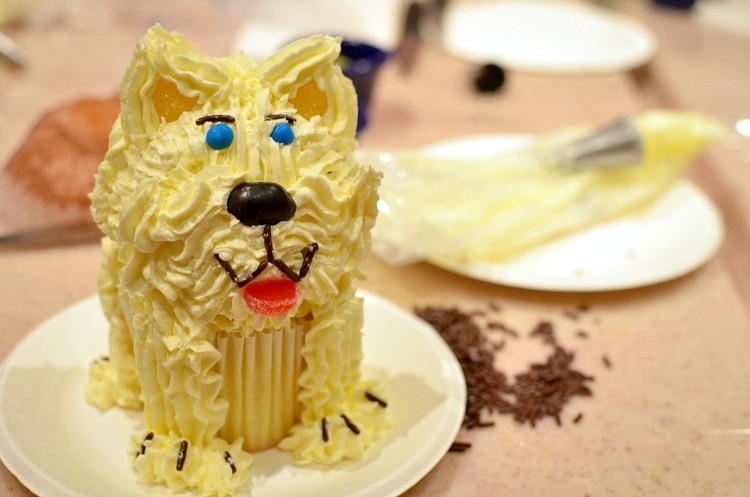 While this little guy looks quite complicated, he was actually super easy thanks to the instruction from Chef Marlin. When you sign up for one of the hour-long cupcake decorating classes at The Cupcake Cupboard on Liberty of the Seas, you learn, step-by-step, how to decorate one fancy cupcake. The cupcake designs change by the time of the class, and in addition to this puppy, I saw hamburger cupcakes with fries being constructed during a later session. Super cute, right?!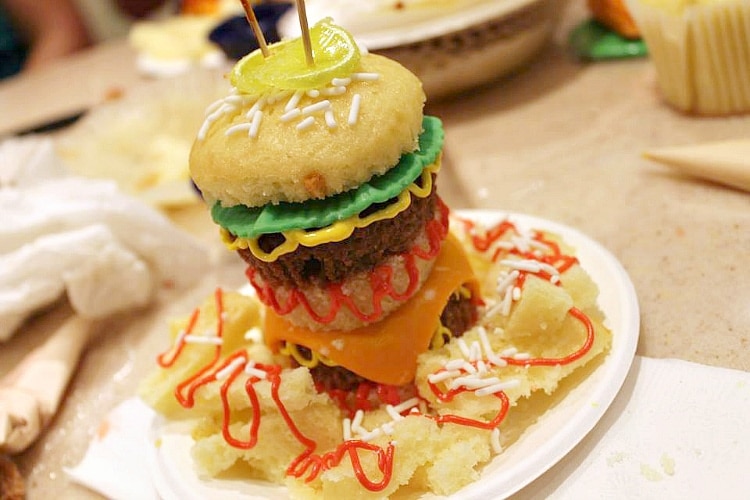 Each participant is given all the tools they need to make their cupcake. My supplies included chocolate and vanilla cupcakes, a piping bag filled with buttercream frosting (yum!), and candy decorations.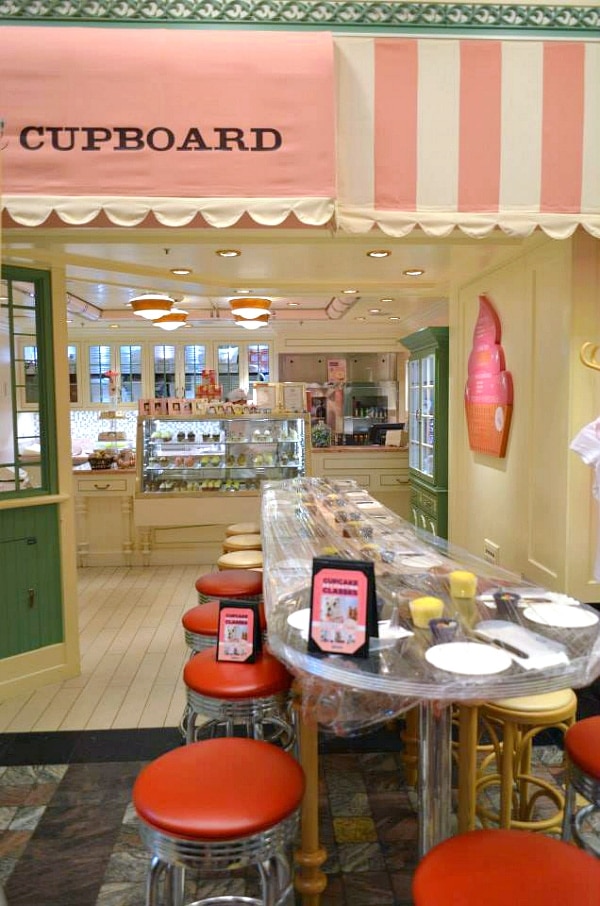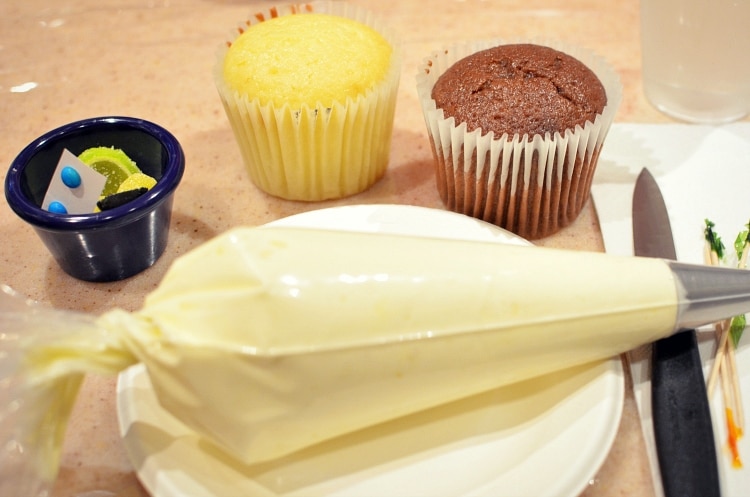 The Chef then led us through the entire process of decorating the cupcake— from tips on how to pipe the frosting, to creative ways to use the candy as the ears, eyes and nose of the puppy. I would tell you step-by-step how to do it, but it's more fun to take the class on your own! Here are a few more photos of the cupcake decorating process.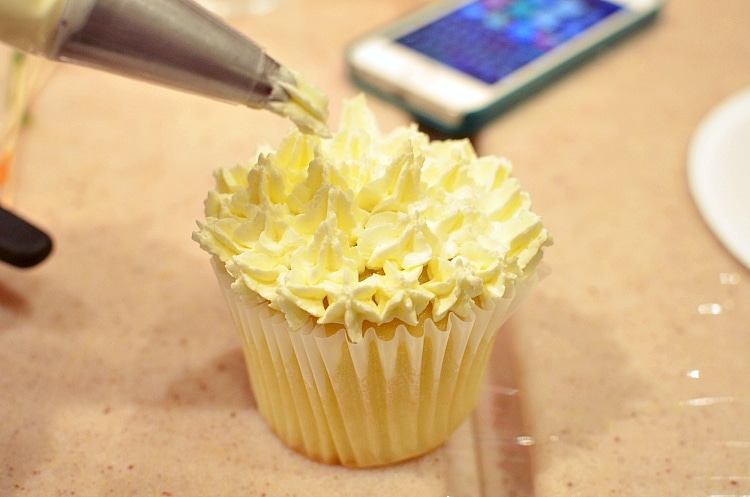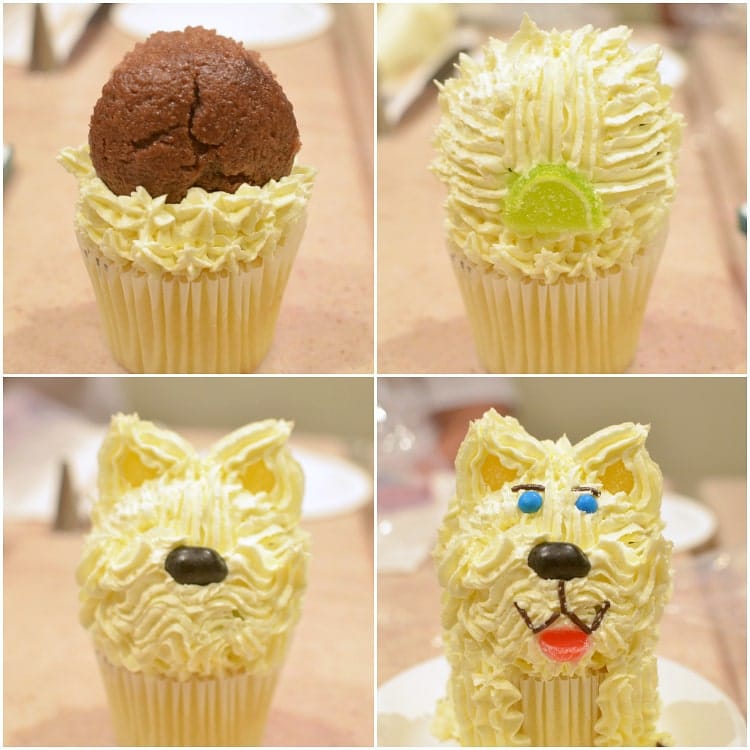 Cupcake decorating classes at the Cupcake Cupboard are $22 for adults and $11 for children 4-10. Sign ups at The Cupcake Cupboard are first come, first served as space is limited. This activity is completely family-friendly and a ton of fun — no experience is required and you get to keep (and eat!) your creation.
Special thanks to Royal Caribbean for treating me to a cupcake decorating class on Liberty of the Seas. All opinions are my own.