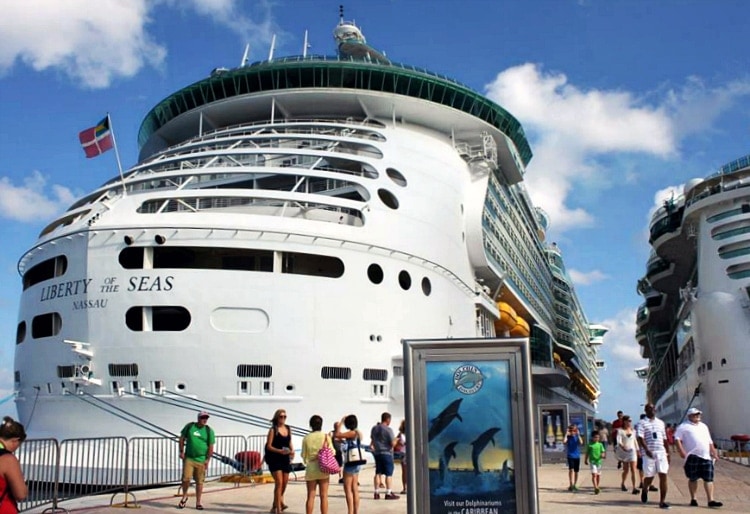 Earlier this month I attended my first Brandcation event on Royal Caribbean's Liberty of the Seas. A total of 40 bloggers, including myself, set sail for Cozumel, Mexico on the 4-night cruise from Port Everglades in Fort Lauderdale, Florida. I went in knowing just a handful of the women, but I came home with dozens of new friends … we had a fabulous time!
Even though I've sailed Royal Caribbean in the past, it was many years ago and A LOT has changed. Liberty of the Seas is now the largest ship that I have ever sailed (it's the third largest in the fleet, right behind Allure and Oasis), and I felt that 4 days was just barely enough time to scratch the surface and experience all of the fantastic amenities on board. Of course, I did my best to see and do everything I could in the allotted time and compiled a list of 10 Must-Do Experiences on Royal Caribbean Liberty of the Seas.
Ice-skating Rink – Encore! An Ice Spectacular
An ice skating rink on a cruise ship!? Yep. Liberty of the Seas has got one, and it's a cool as it sounds. Guests can skate for free at different times during each cruise; though make sure to pack long pants and socks as they're required to participate.  Also included is Encore! An Ice Spectacular, an ice skating show that runs four times per sailing. I was blown away with the talent featured in Encore!, and was thoroughly entertained the entire show. I know my daughter would have loved the music and costumes, which were themed from around the world.
FlowRider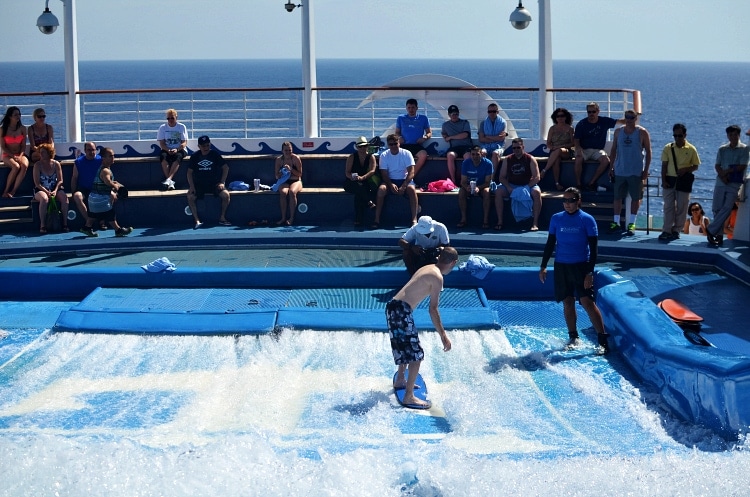 One attraction that I wasn't brave enough to try, but looked completely awesome, was the FlowRider surf simulator. Included with the price of the cruise, the FlowRider allows you to experience the feeling of catching a wave while on a surf or boogie board. But just like in real life, wipe-outs are inevitable! I checked out a few of the riders from the stadium seating that surrounds the simulator, and it didn't take me long to conclude that it wasn't for me — but it was sure fun to watch!
Cupcake Decorating at the Cupcake Cupboard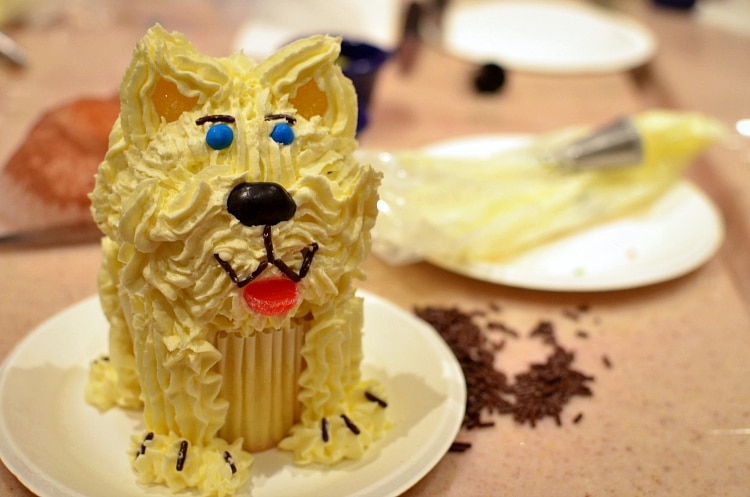 An activity that I can definitely get behind is cupcake decorating (and eating!). The Cupcake Cupboard, an adorable bakery with nothing but cupcakes and cupcake-themed merch, offers hour-long, instructor led cupcake decorating lessons for $22 per person. We were offered the experience as part of our cruise and it turned out to be one of the highlights for me. My group decorated 'puppy dog' cupcakes, which turned out to be too cute to eat (though I did lick off most of the homemade buttercream!).  I would absolutely sign up for this experience again when my daughter sails with me – super family-friendly!
Rock Climbing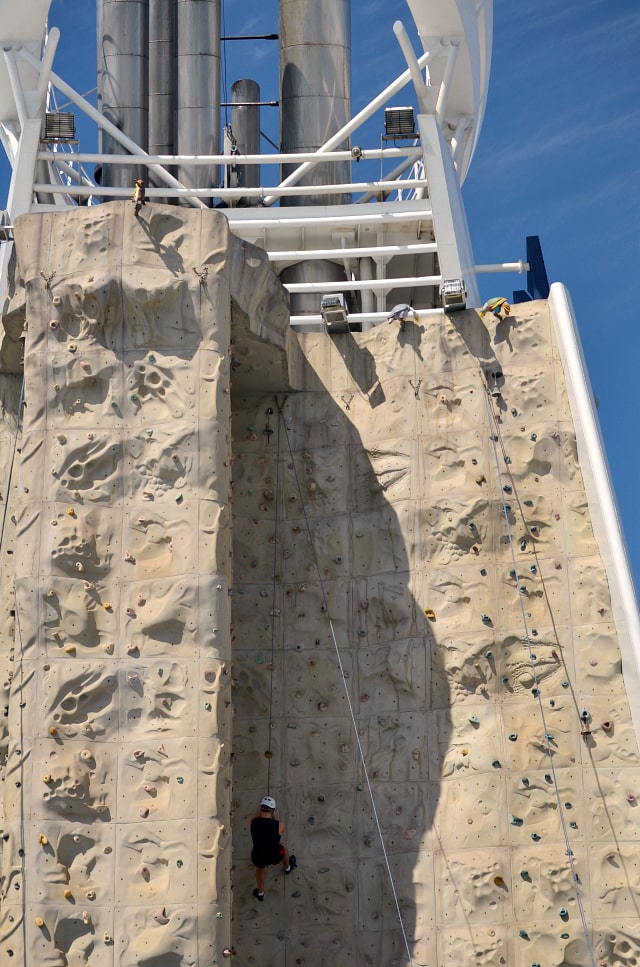 My one and only regret on Liberty of the Seas was not trying out the 30-foot rock climbing wall. I assumed you needed tennis shoes for the activity, and since I didn't bring any with me, I didn't look into it further. Turns out, you only need socks as rock climbing shoes are provided to you for free. I watched many attempts at the wall and it looked challenging and fun. NEXT TIME THAT WALL IS MINE!
Saturday Night Fever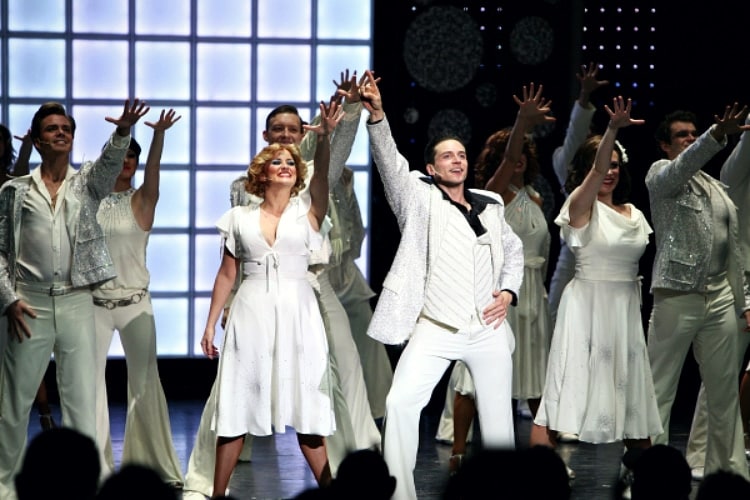 I might have been the only person that went into Saturday Night Fever not knowing that it was a movie starring John Travolta. With that being said, I REALLY enjoyed the musical show on Liberty of the Seas and can't rave enough about the cast, especially 'Tony'. The dancing, singing and staging was fantastic. The show is Broadway style and not to be missed.
DreamWorks Experience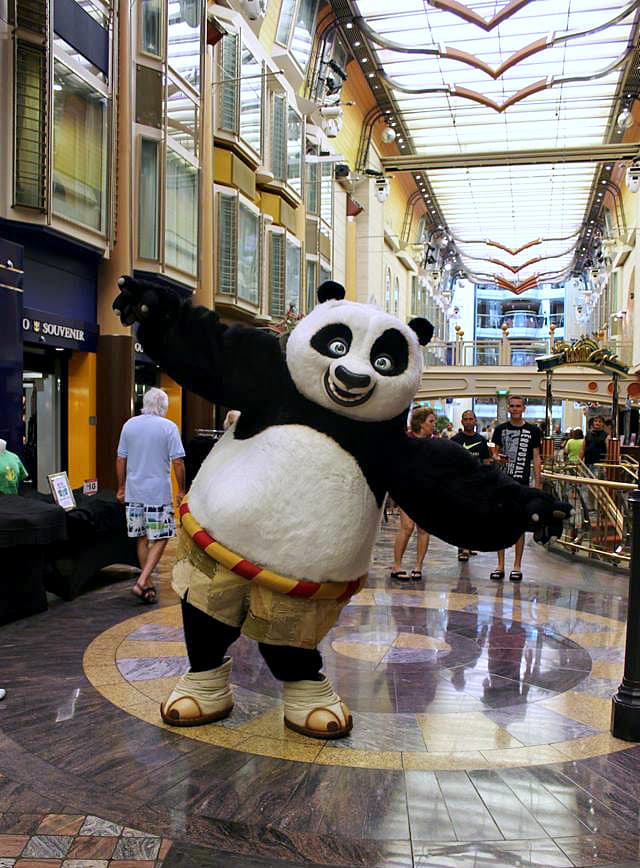 Though I sailed without my daughter, it was hard to not take notice of all the family-friendly activities on board. One of the special features of Liberty of the Seas is the DreamWorks Experience, which features character meals, photo opps, shows and movies. Shrek and friends were onboard during my sailing and it was neat to see the characters walking around taking pictures with both adults and children. The DreamWorks Experience brings a fun element to family cruising.
Johnny Rockets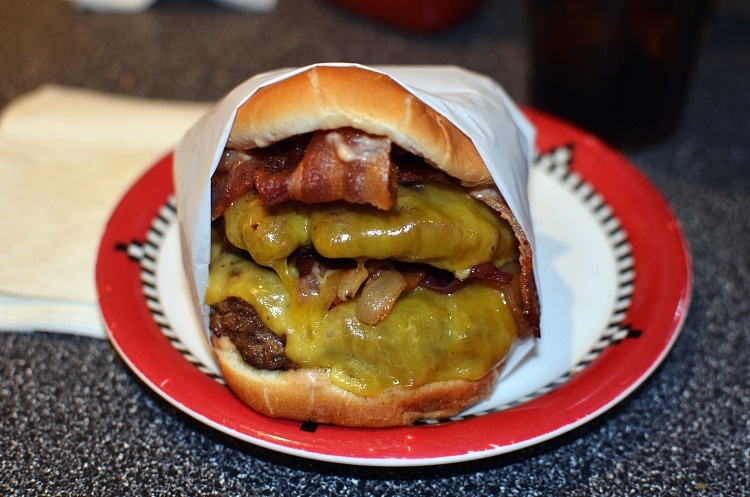 After a full day in Cozumel, I got with a few of the girls from Brandcation for dinner. We weren't in the mood to sit in the dining room, so we decided on Johnny Rockets for some burgers, fries and milkshakes. That was one of the best decisions I made that day because it was exactly what I was craving. We don't have a Johnny Rockets in my area, so it was a new experience for me, with the dancing waiters and all, but, oh my yum was it good! There's a $5.95 surcharge, which basically covers all the food you can it. I chowed down on French fries, onion rings and a Smoke House Double before I was completely stuffed. I won't even get into the Apple Pie Ala Mode. Johnny Rockets is worth every penny!
Royal Promenade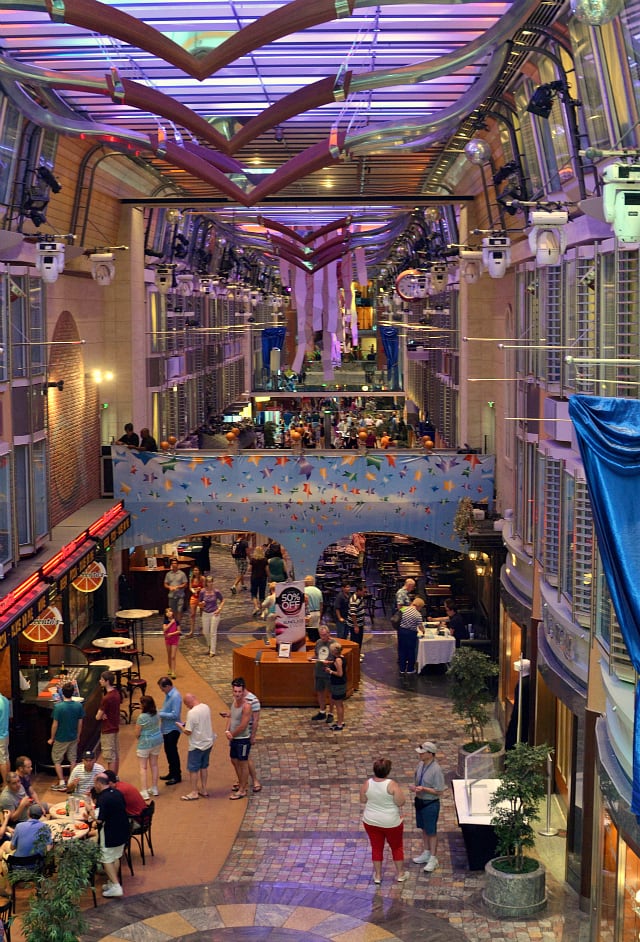 One of the features that sets Royal Caribbean apart from other lines that I have sailed is the Royal Promenade. Running almost the length of Deck 5, the indoor atrium is lined with shopping and dining, including the Cupcake Cupboard, Ben & Jerry's Ice Cream, Sorrento's Pizza and Cafe Promenade — one of my favorite areas on board, with coffee and baked goods.
H20 Zone Water Park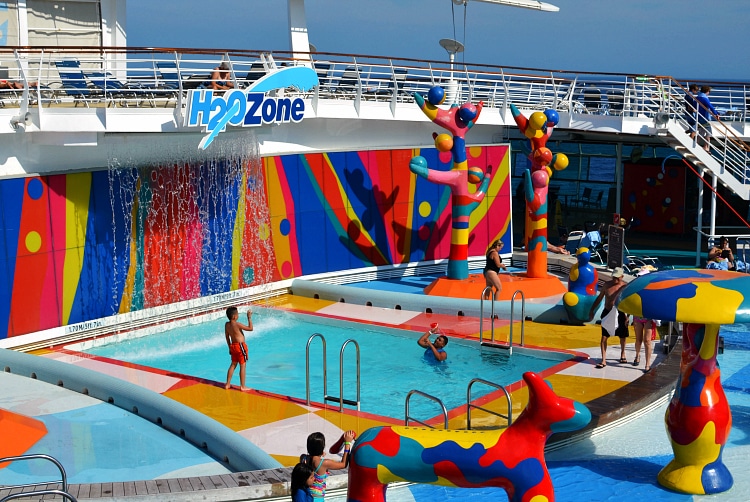 Something that really surprised me was that Liberty of the Seas doesn't have any water slides. To make up for it, they have the above mentioned FlowRider for thrill seekers, and an H20 Zone Water Park for little ones who want to cool off. Separate from the main pool area, the H20 Zone has colorful water sprays, jets and shallow splash pools.  It's a water wonderland for families!
Room Service
One of my favorite cruise pastimes is enjoying room service on my stateroom balcony. It's one of those perks that NEVER gets old. I was happy to see hot breakfast items, like bacon and eggs, on the morning menu along with usual favorites like fruit, pastries and cereal. Lunch and dinner room service is also available.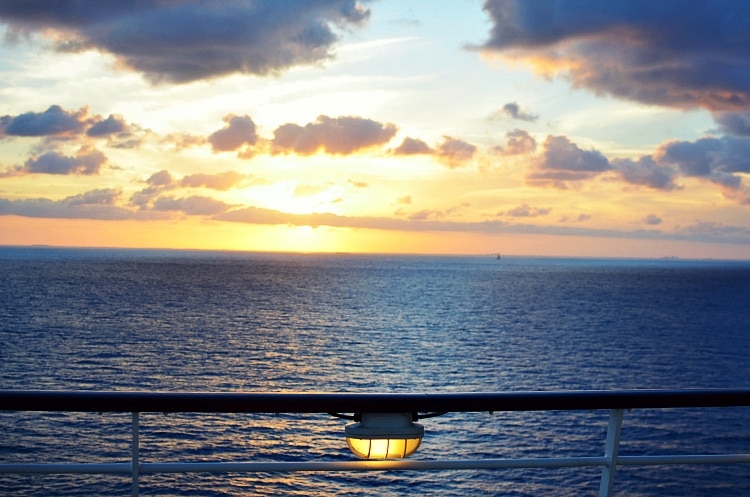 Cruising is all about enjoying your time, whether is be leisurely or active — Royal Caribbean Liberty of the Seas has something for everyone. Needless to say, I was WOWed.