Disclosure: Compensation was provided by Mondelez via Mode Media.  The opinions expressed herein are those of the author and are not indicative of the opinions or positions of Mondelez.
Most moms are busy­—I get it… I'm a busy mom myself, balancing working from home and taking care of my family. Each day comes with its own challenges, but I think that's one of the reasons I love being a mom so much (I don't think anyone ever said being a parent is easy!).
To balance it all, I rely on little tips that I like to call life hacks. Life hacks are simply shortcuts for getting stuff done that you really don't want to do, so you have more time for the fun stuff!
I'm sure you have your own set of life hacks that you do without even realizing it. But if you need a little inspiration, here are a few of my favorite life hacks.
Slow Cooker - It took me a long time to come around to the idea of using a slow cooker. Before I found the value in this little cooking unit, I vowed never to use one. Why? Because I didn't want to be like my mother! Turns out, mom really does know best and I have saved an amazing amount of time in the kitchen by throwing a few ingredients in the slow cooker in the morning, and having a hot meal ready by dinner time. My family always raves over my chicken and beef dishes now, and I didn't have to break out a single pan!
Freezer Meals – Once I mastered the art of cooking with a slow cooker, I eased my way into the world of freezer meals. And wouldn't you know it—I'm not completely obsessed and I'm saving even more time in the kitchen! The concept of freezer cooking is simple: You make a batch of meals in a single day (usually around 25) – packaged in gallon sized zippered bags. Then you freeze your stash until you're ready to eat. Most of these meals are heated in the slow cooker, so you're really killing 2 birds with one stone in the time saving department!
Meal Planning – Saving time in the kitchen is one thing, but saving time (and money) in the grocery store is another. To keep my grocery bills low, I combine life hack #1 & #2 with meal planning. By planning your family's breakfasts, lunches and dinners a week or two in advance, you can save a bundle on your food budget. How? By buying only what you need! I know I can be a compulsive shopper and if I see a new product, when I'm not shopping with a list, I'm more likely to buy it.
Chore Charts – Another new addition for our family is the use of a chore chart for our 10-year-old daughter. In the past, she had a set of weekly chores, but no one really kept track of them. I felt I spent more time telling her to clean her room than the time it took to actually do it myself! Very frustrating as a parent, and I'm sure you can relate. At the begging of the year we implemented a printable chore chart and reward system that seems to be working. My daughter wants the rewards, so she has been doing her chores! Everything is marked off on the chart, which hangs on the fridge, and all is well. I'm saving time by not having to pick up after her, and she's learning responsibly. It's a win-win.
On the Go Snacks – Because I travel so much, I'm already in the habit of packing quick and easy snacks that stay fresh for long periods of time – you just never know when hunger is going to strike! Besides my own snacking, I like to take along extras for my daughter because it beats the alternative (fast food) when we're out together. Lately we have both been enjoying Honey Maid Go Bites, which contain 5g of protein & 7g whole grains to keep us full and energized until meal time. They're a great way for us to fuel up without making any pit stops, once again, saving time and money.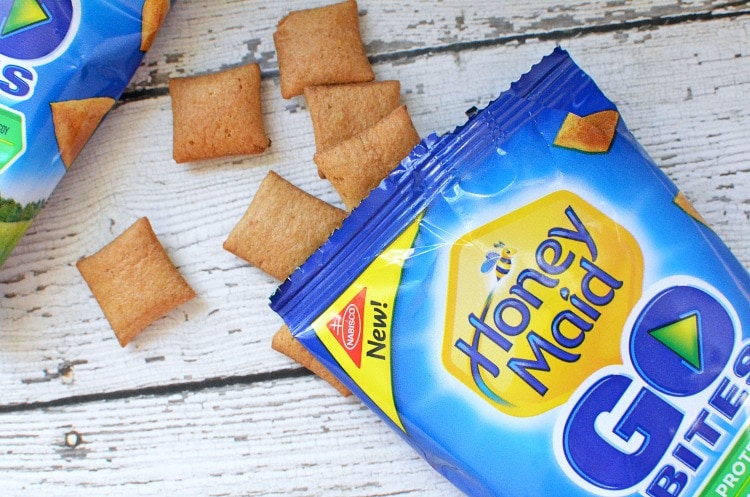 Speaking of Honey Maid, have you seen their new campaign "This is Wholesome"? If not, you really should check it out because it's wonderful—showing that families come in all shapes and sizes.
No matter how things change, what makes us wholesome never will. Honey Maid: everyday wholesome snacks for every wholesome family. This is Wholesome.

What are you some of your life hacks?