I participated in an Influencer Activation on behalf of Influence Central for McCafé packaged coffee. I received product samples as well as a monetary promotional incentive to thank me for my participation.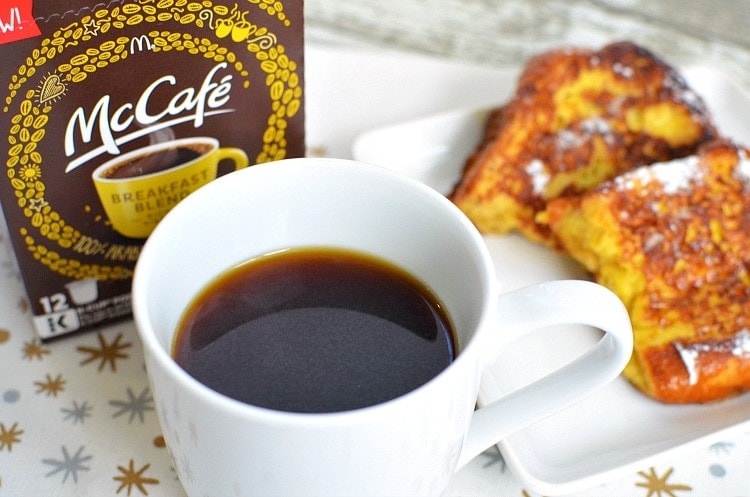 McCafé coffee. Need I say more? If you already know the joy of McCafé, then I really don't need to continue. But for those coffee lovers out there who have yet to experience McCafé at McDonald's, I'm here to tell you that it's some of the best coffee out there. In fact, while in Germany last month I stopped at a McCafé for a quick blast of delicious caffeine goodness— it's globally good! Who needs fancy pants coffee shops and their crazy prices when there's a McCafé near by!?
Now, there are days, many of them actually, when I don't feel like leaving the house. I still need my morning cup of joe to function, and it has to taste good. That's where McCafé packaged coffee comes in.
McCafé Makes My Home the Café
The thing I love about McDonald's coffee - aside from the fact that it's priced like coffee and not liquid gold - is how incredibly yummy it is. Let's be honest. At most fast-food establishments, coffee is merely dark, flavored water. Not at McDonald's. Their McCafé coffee is delicious. It's rich and bold, and I like that. No watered down coffee for me, please!
Now I can get that delicious flavor anytime without having to jump in the car. McDonald's is now offering their roasted McCafé coffee blends in ground and K-Cup Pods. These blends are all made with 100% Arabica beans for that rich body and flavor we all love in our coffee.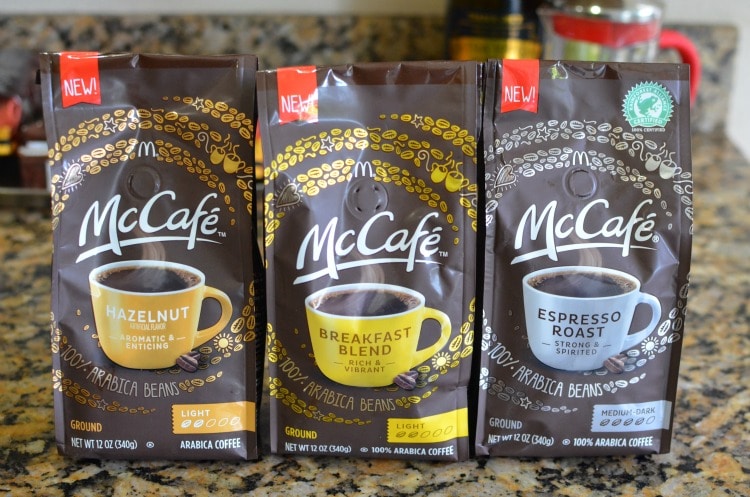 McCafé packaged coffee comes in seven varieties including:
Roast and Ground
Breakfast Blend
Premium Roast
French Roast
Colombian
French Vanilla
Hazelnut
Premium Roast decaf
K-Cups
Breakfast Blend
Hazelnut
Premium Roast
Premium Roast decaf
French Vanilla
French Roast
With all the great flavors and packaging options, there's something out there for all of us coffee lovers. So far, I've tried Breakfast Blend, Hazelnut, and Espresso Roast, and they're all absolutely fantastic. Each variety has the rich, full flavor I've come to expect on my regular McDonald's coffee runs. Right now I'm enjoying the Breakfast Blend with homemade French Toast and it's divine (recipe coming soon!).
McCafé Every Day
Now that McDonald's coffee is available in ground and K-Cup pods, we can all enjoy our favorite McCafé coffee any time, not just when we're out and about. For more information, visit www.mcdonalds.com/mccafeathome and follow McCafé on Twitter.
Do you stop at McCafé for coffee? Are you happy to be able to bring it home?