I am a member of the Collective Bias®  Social Fabric® Community.  This shop has been compensated as part of a social shopper amplification for #CollectiveBias and its advertiser #WalgreensRx.
It feels like I'm always writing about my cats these days, but the fact of the matter is they're a big part of our family. My husband and I consider Coco and Rocky to be our "babies". I'm not so sure that my daughter sees them as her brother and sister though... 😉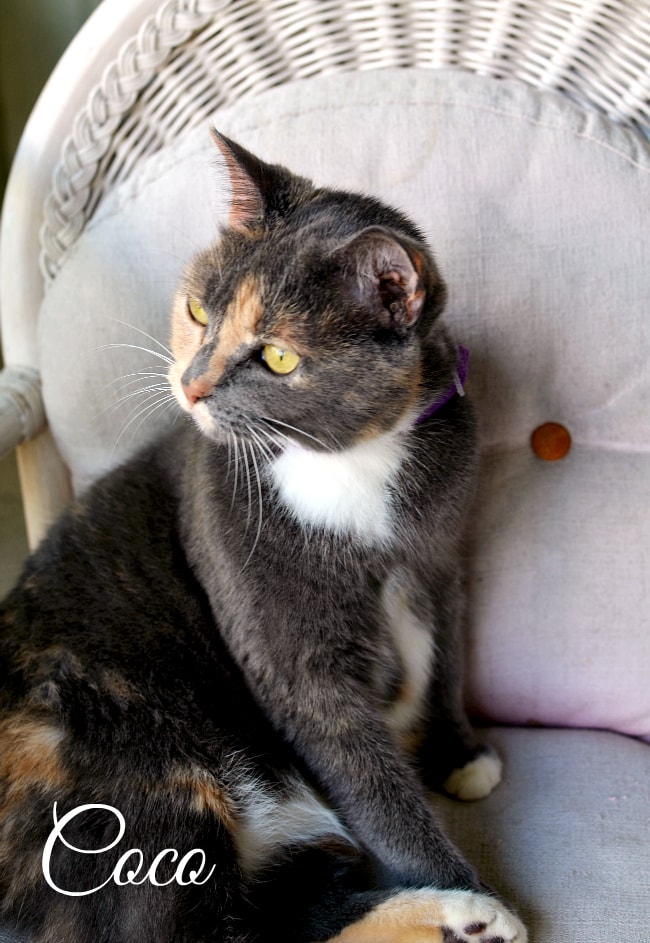 The love that we have for our cats was made clear about a year ago when Rocky got sick. What started as a simple cold turned into something very serious rather quickly. There was a moment when we thought we were going to lose him. I can't explain the emotions we went through that day, but if you've ever had a sick pet, you completely understand— there was no doubting that our fur-babies were family. Thankfully, the medication that the vet prescribed kicked in, and Rocky was back to his feisty little self within no time.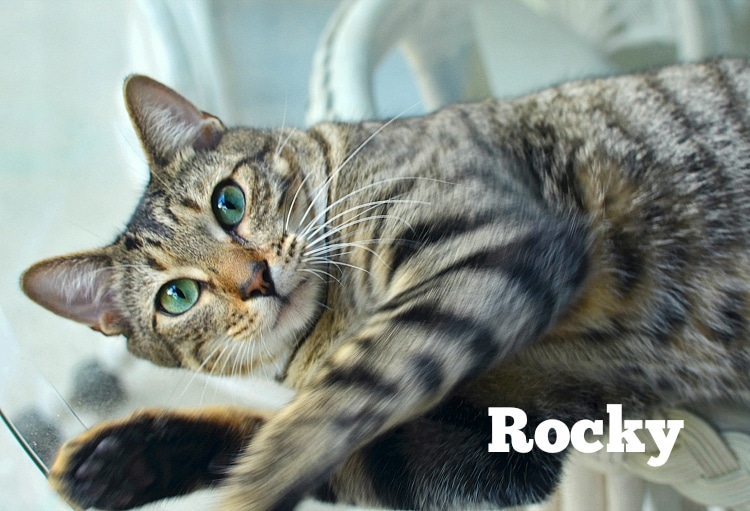 When it comes to pet prescriptions, I just assumed that the only place they were dispensed was at the vet's office (or online for reoccurring prescriptions). When you need a pet medication fast, clearly this is the best option, but if you have a little time to spare, there's the pharmacy at Walgreens.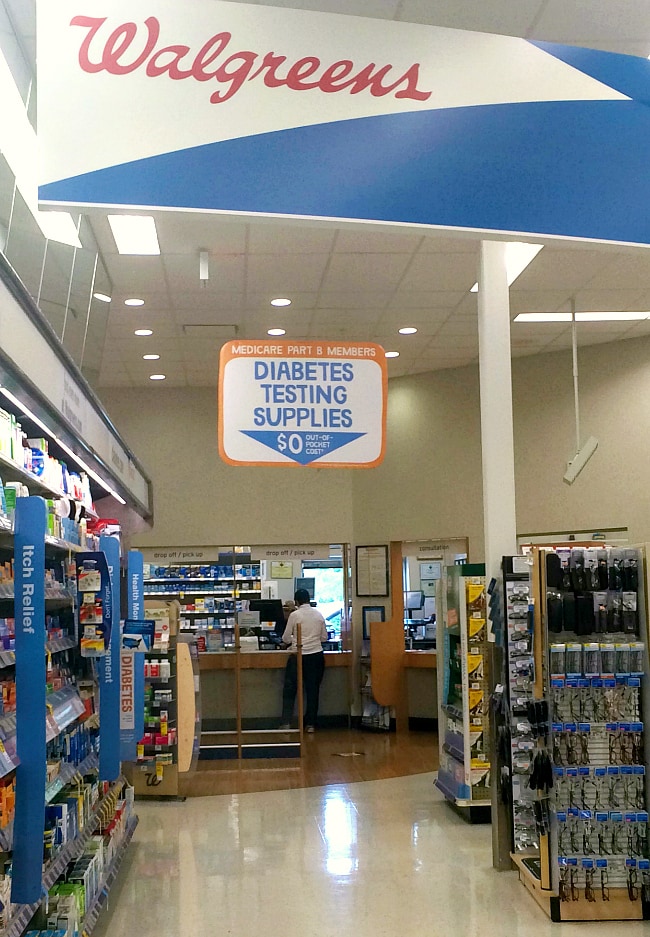 Did you know that doctors and veterinarians commonly prescribe the same medications for people and animals? Walgreens pharmacists can fill human-analogous pet prescriptions at over 8,000 locations nationwide.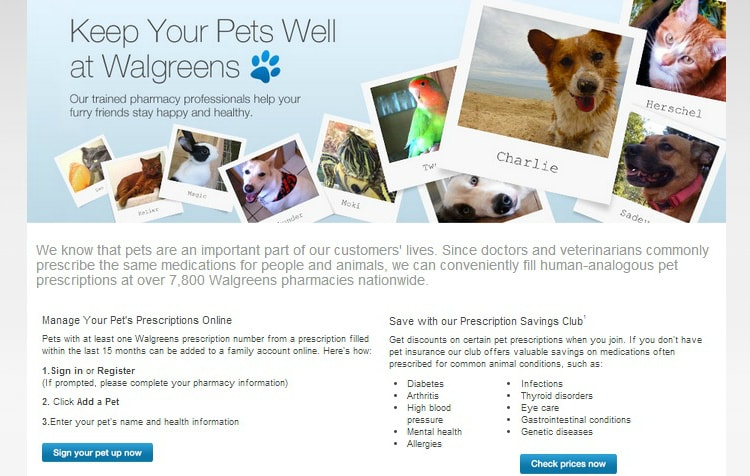 Hare are just a few of the benefits of having your pets prescriptions filled at Walgreens:
Lower Cost of pet prescriptions - may be less at Walgreens than at your veterinarians office, even though it's the same medication. This is because the markups are higher and there's usually a dispensing fee. If your pet takes medication with regular refills, you could save substantial money at Walgreens.
Family prescription management – it's super easy to add your pet onto your Walgreens online pharmacy account and manage their prescription as though it were your own.
Refill Reminders – If your pet has refills remaining on their medication, sign them up for refill reminders and you'll never have to remember to refill it again. Just hit reply and send to refill the prescription.
I recently signed up to be a Walgreens Balance Rewards member (I'm not sure what took me so long!), and one of the options was to add our pets to the family prescription plan.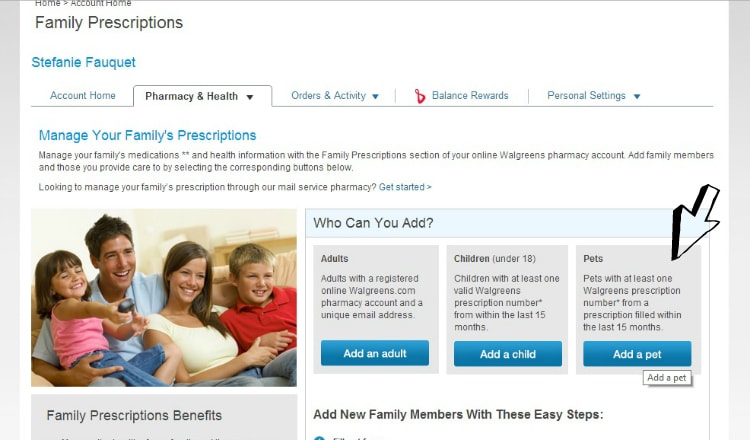 All that's needed is a Walgreens prescription number for each pet from the last 15 months.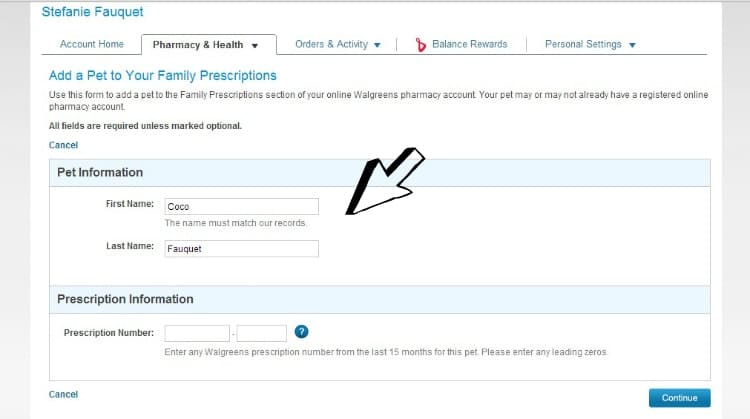 My husband and I have our own share of monthly prescriptions, so being able to add new prescriptions for our pets makes perfect sense. When it comes time to pick ups or refills, all of our info is together in the system. I can manage the account easily at home from the website, or on my mobile phone using the Walgreens app.
I don't have any pet prescriptions to fill just yet, but as soon as I do, I'm taking them to be filled at Walgreens. The most lovable members of our family deserve the same care and attention as we do!
Do you have pets? Register your dog(s) and/or cat(s) online at Walgreens to start managing their prescriptions today - it's free!