Hello, January! I can't believe how fast the holidays flew by. Now that we're already a week into the new year, it's time to start thinking about resolutions. I know a lot of people hate that term, because they're easy to set, and just as easy to forget— but I'm determined to make my resolutions stick this year! What makes 2016 a game changer? Well, for once, I feel like I've got my head together with all the tools I need!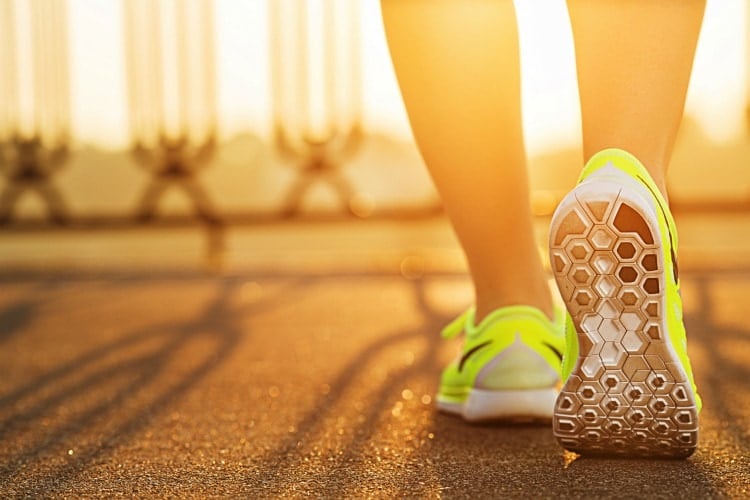 My goals for the New Year are to lose weight and live an overall healthier lifestyle. To make sure this into a reality, I'm walking 3 miles a day Monday through Friday. I love being outdoors and breaking a sweat, so this is the perfect solution for burning the calories I need to get in shape. Here's what I've got packed and ready for my first session.
New workout gear & shoes
Subscription to Pandora
iPhone armband
Earbuds (that don't hurt my ears!)
Refillable water bottle
Degree Dryspray
That last little thing, Degree Dryspray, is actually a brand new product for me. I tend to sweat a lot when I run and I hate when it gets on to my clothes. I need a good deodorant to keep me as dry as possible, while smelling fresh and clean. Dry spray deodorant goes on instantly without visible residue! You have to try it for yourself to see and feel the difference.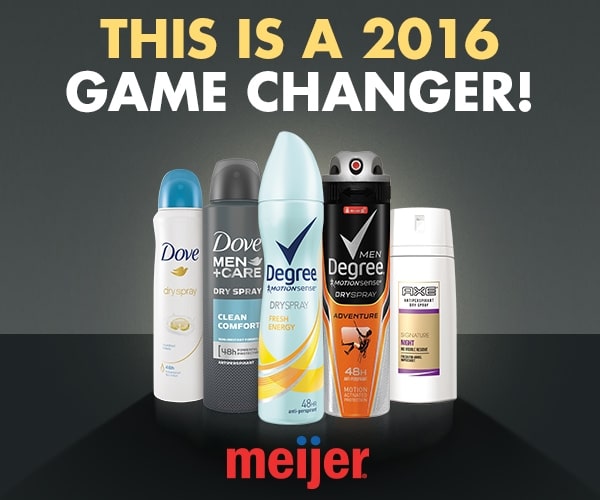 48-hour Dry Spray Antiperspirant, Goes On Instantly Dry For a Cleaner Feel 
With a New Year comes new resolutions and fresh beginnings, and this year, you can experience the ultimate fresh start with 48-hour dry spray antiperspirants on sale at Meijer. Whether you're looking to commit to a new health and fitness routine, or finally spend less and save more, these affordable dry sprays can definitely help you up your "new year, new you" game. Be sure to spread the word to your friends and family so they can get their hands on this New Year game changer and experience the ultimate fresh start, too!
Post Sponsored by Lunchbox. All opinions are 100% my own.