I attended the Mercury Insurance Drive Safe Challenge on behalf of Mercury Insurance. All opinions are my own. 
My daughter will be getting her driver's permit in seven months and the reality of her actually getting behind the wheel is starting to sink in.
I, for one, am not prepared for this transition— more so because I know how crazy drivers are in our area.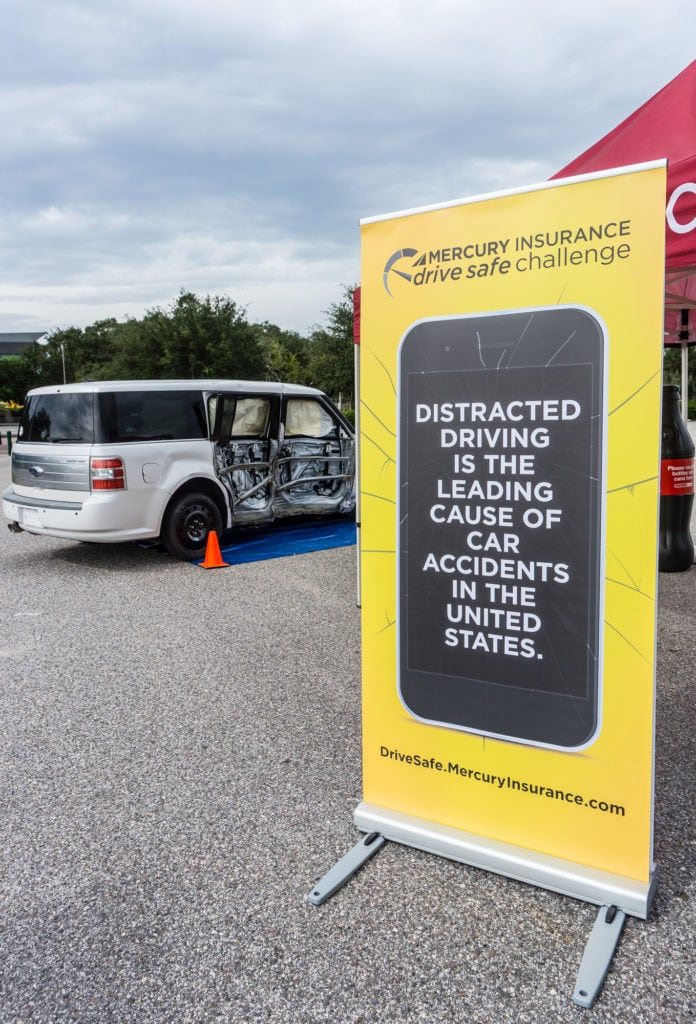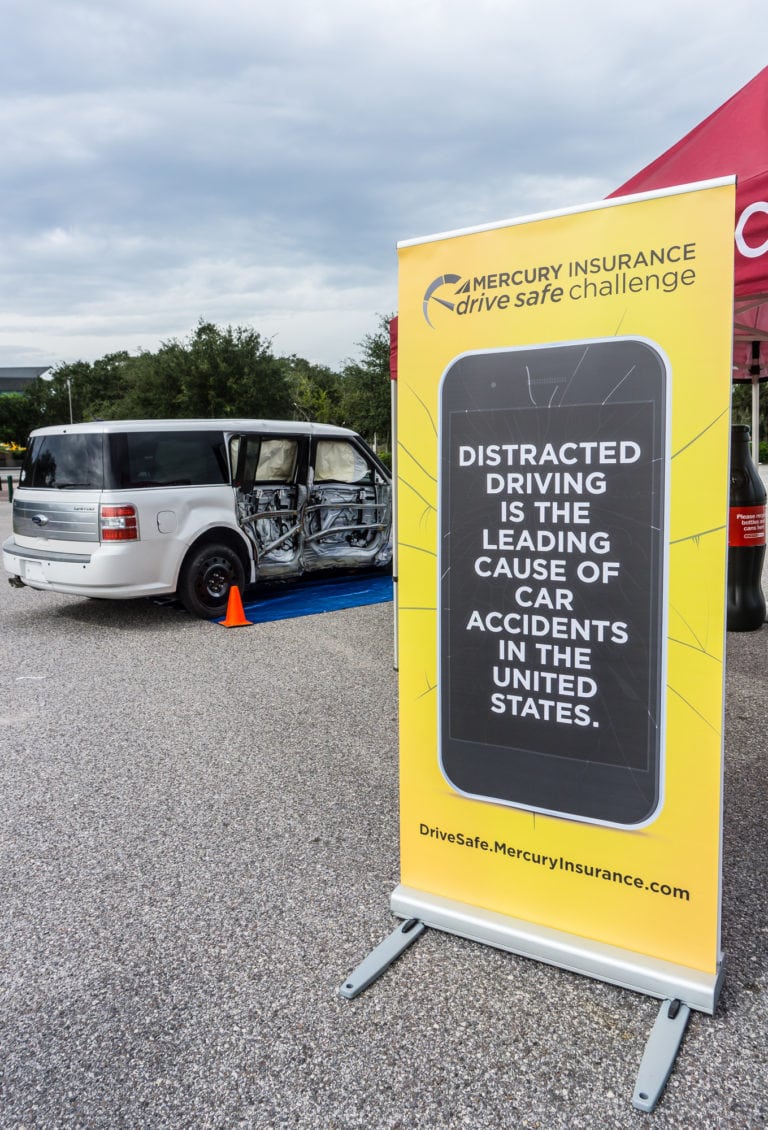 According to the National Highway Traffic Safety Administration, Florida is third in the nation for teen car crash fatalities. That statistic should be alarming to both parents and teens in the Sunshine State. I know that I'm going to be on pins and needles every time my daughter is on the road when the time comes for her to drive alone.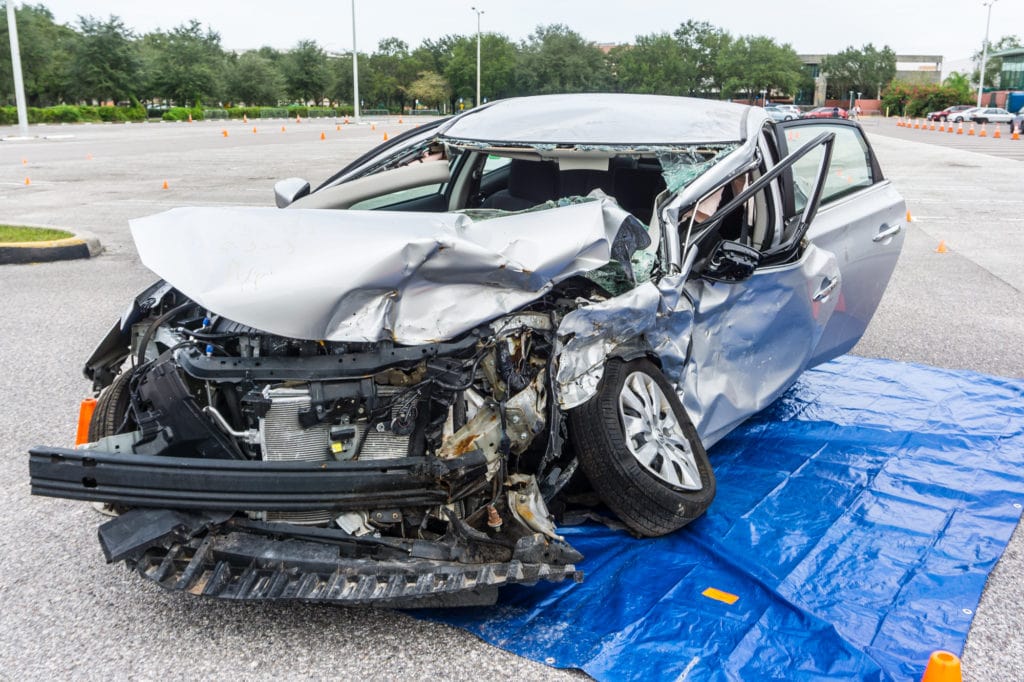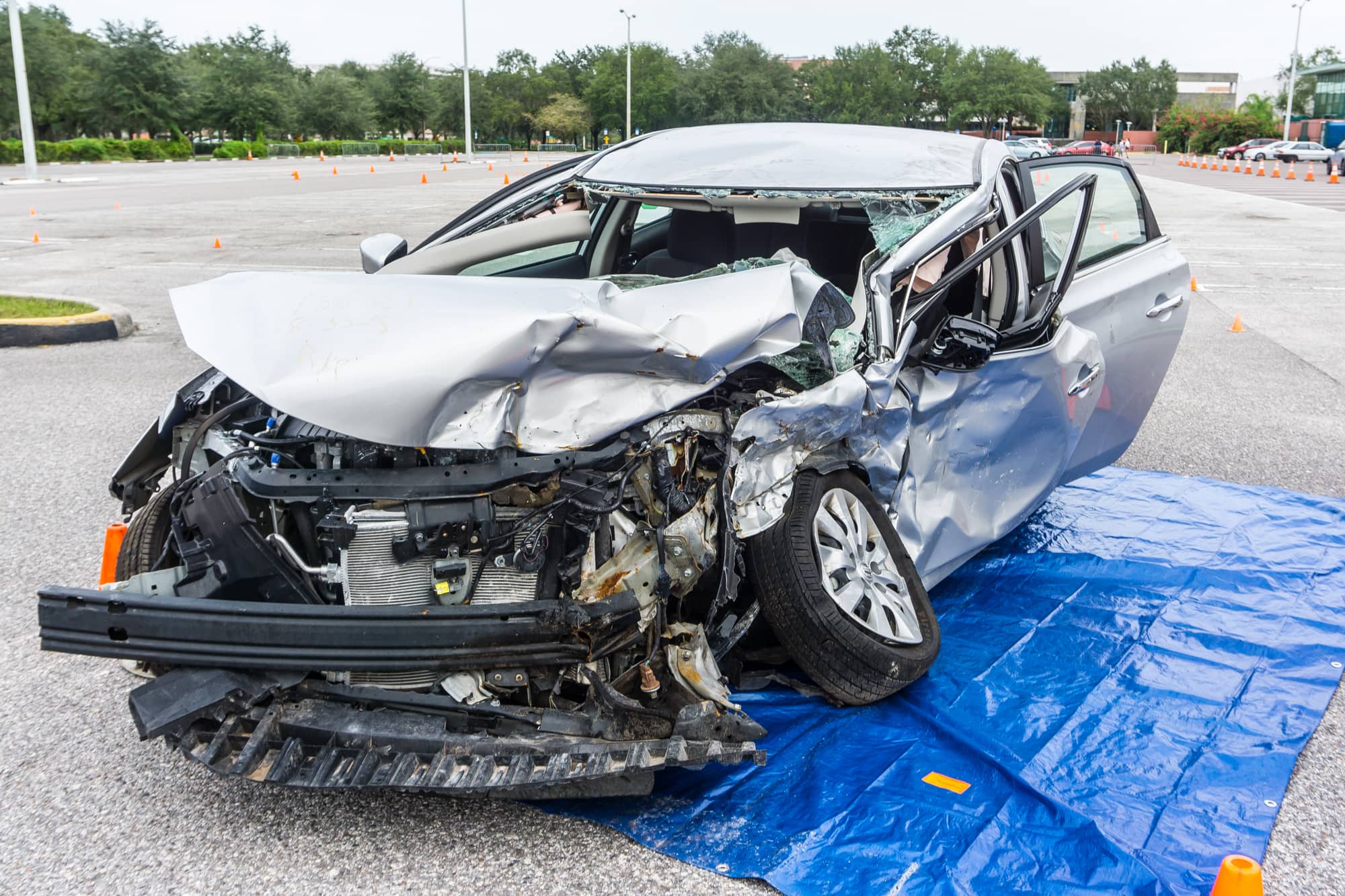 The only thing I can do is prepare her with the necessary tools to stay safe whiles she's behind the wheel. For my family, that means it will be mandatory for her to take Driver's Ed, and if there's a Mercury Insurance Drive Safe Challenge in our area, it will be ESSENTIAL that she attend.
Mercury Insurance Drive Safe Challenge in Tampa
I was able to experience the Mercury Insurance Drive Safe Challenge, in partnership with the Tampa Bay Lightning, on the University of South Florida campus in Tampa earlier this month with my mom, who's what you'd call a "mature driver", AKA she's over 55. To our surprise, we both learned a ton of valuable info on safe driving.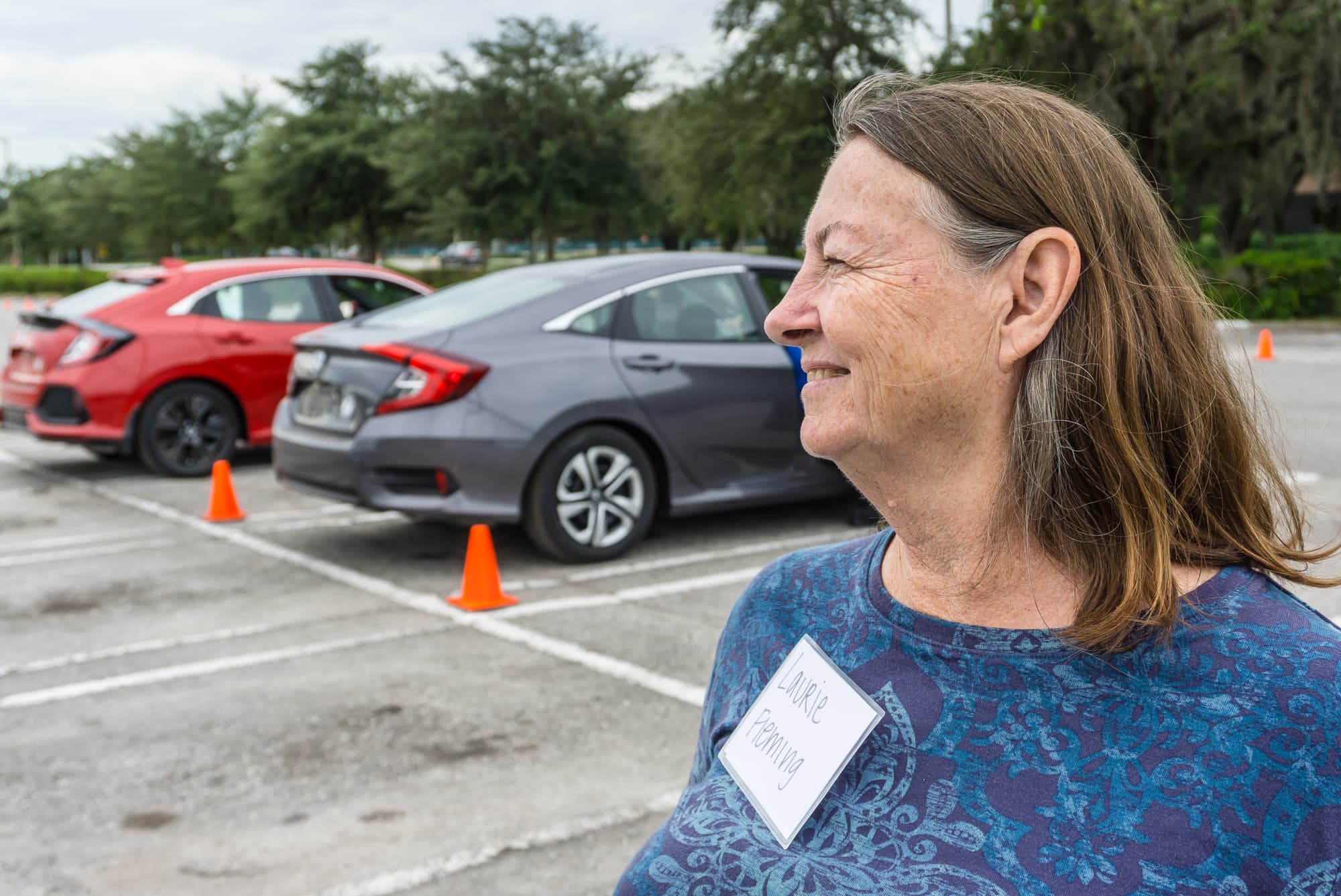 In the past, the Mercury Insurance Drive Safe Challenge focused on teen drivers 15-19, and while that's still the primary audience, for the latest event in Tampa they invited mature drivers ages 55 and older to participate.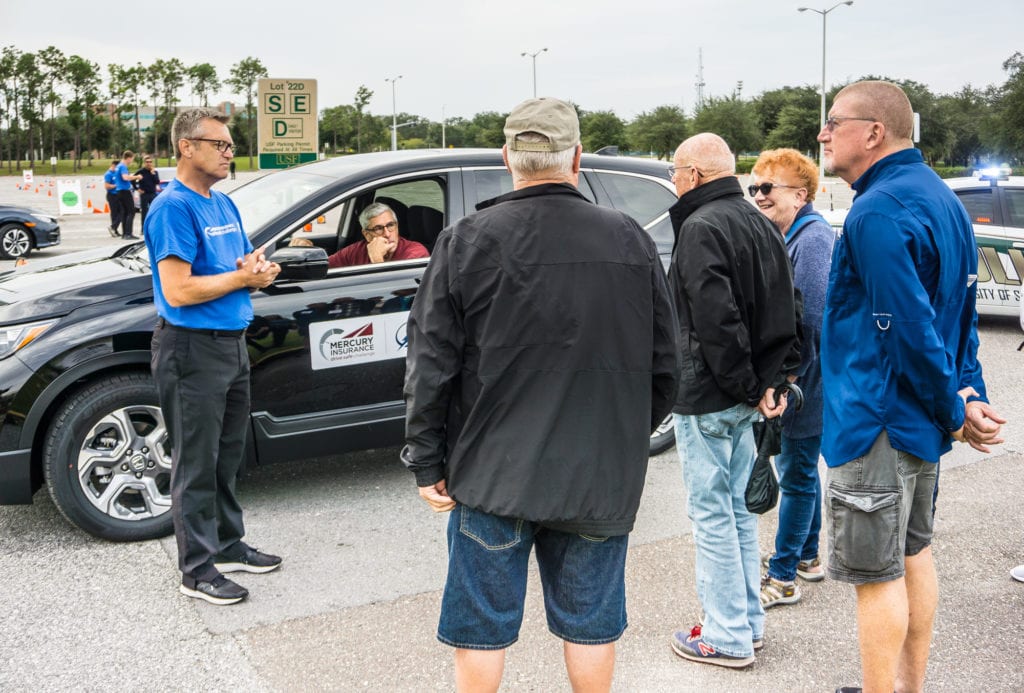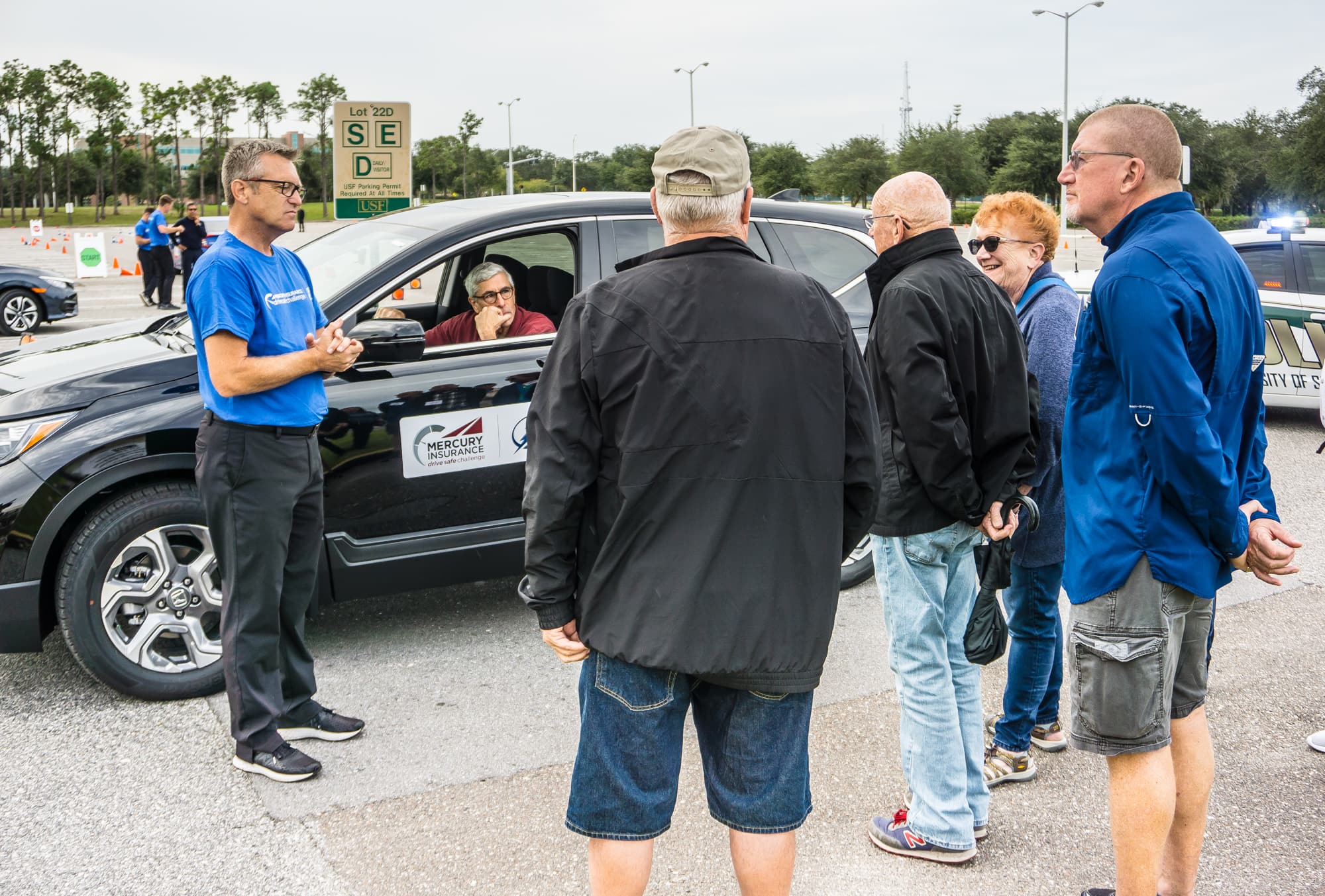 The latest statistic from TRIP, a National Transportation Research Group, puts Florida first in the country for driver deaths ages 65 and older.
Clearly, driving in Florida is no joke.
During our one-day driving school immersion course at the USF's Yuengling Center, which lasted about four hours, we learned, or I should say re-learned, collision avoidance, car-handling maneuvers on slippery surfaces, emergency braking procedures and the dangers of driving distracted.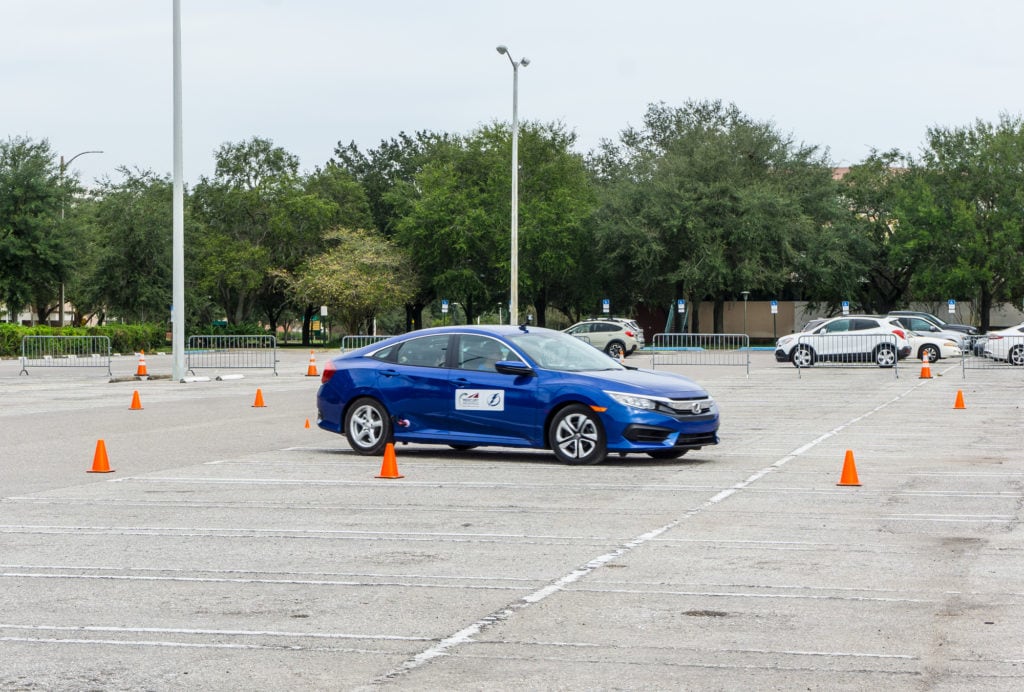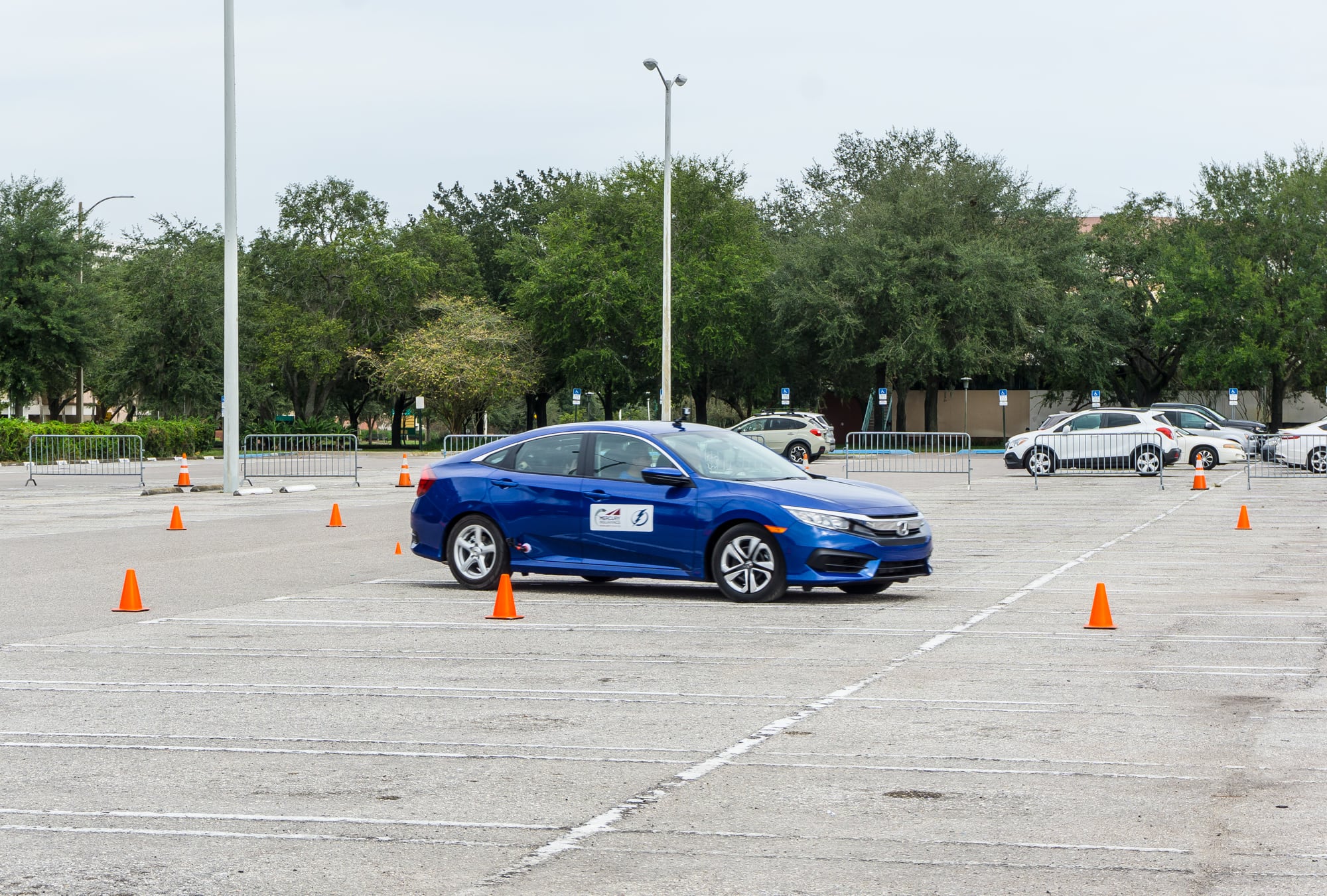 Between the two of us, we've had 73 years of driving experience (combining 21 years of my own driving with my mom's 52 years behind the wheel)— and with all that time you'd think we would be pros, but we both took home some serious knowledge with the help of Mercury's professional driving instructors.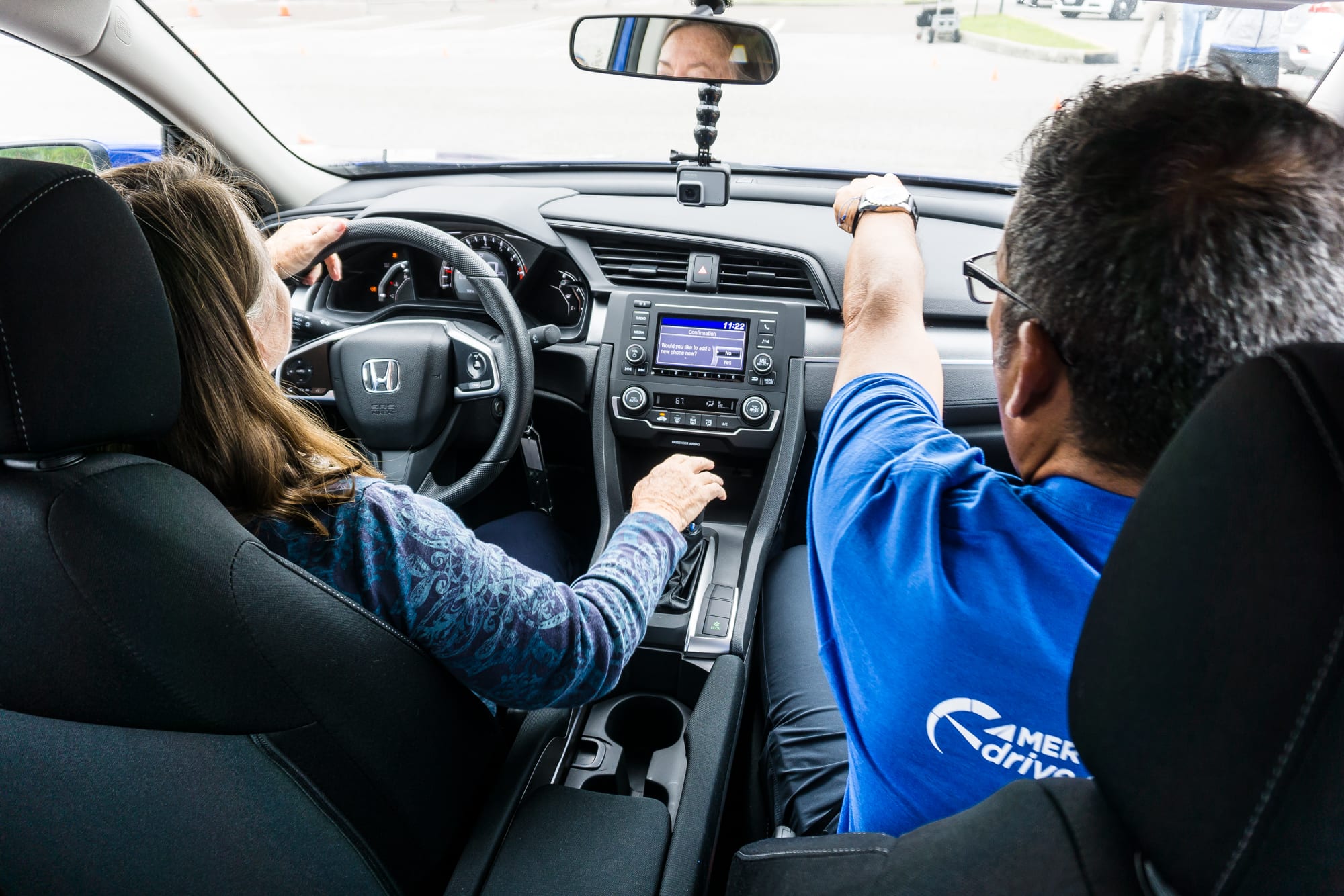 The two big takeaways for me were that I had my hands positioned at the wrong place on the wheel. I always thought my hands were supposed to be placed at 10 and 2, as envisioned on a clock. WRONG! The correct wheel-hand placement is at 9 and 3. Mind blown.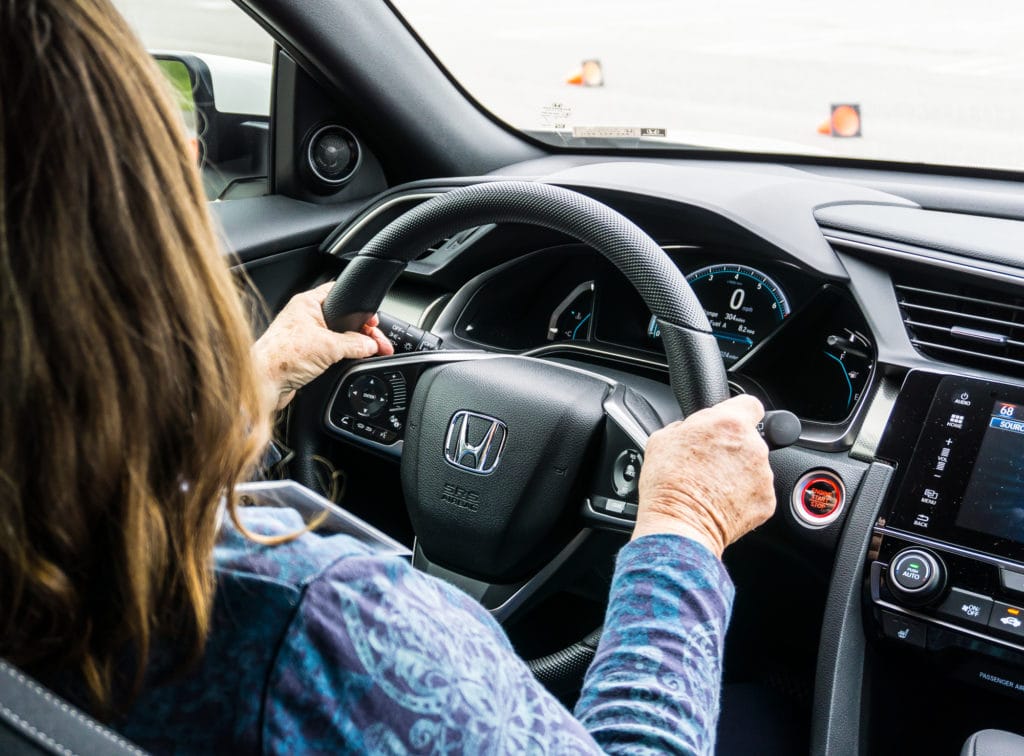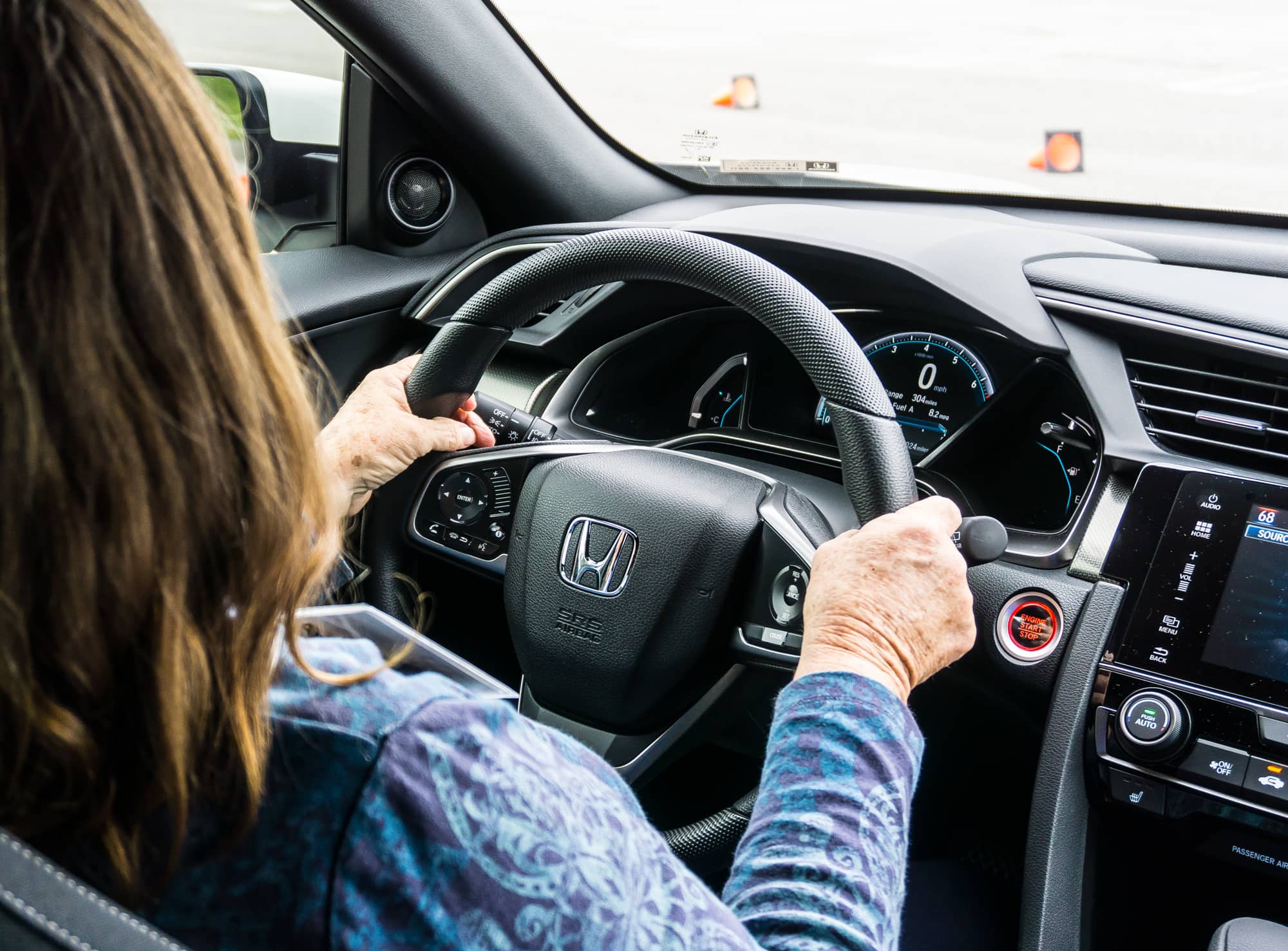 The second mistake I've been making for some time is that my side view mirrors are in the wrong position. I always thought you were supposed to place them so you could see a small portion of your side doors. WRONG AGAIN! Side view mirrors should be adjusted so far outward that the viewing angle slightly overlaps the rear-view mirror. This helps avoid blind spots.
With these two adjustments and some time behind the wheel with a professional driving instructor, I was able to replicate real-world driving scenarios that wouldn't have been possible without being on a closed course.
The distracted driving course was especially helpful because, while I don't text and drive, I know there are distractions with today's technology. A simple ping of an email or an unexpected call can disorient you for a fraction of a second...but sadly, that's all it takes.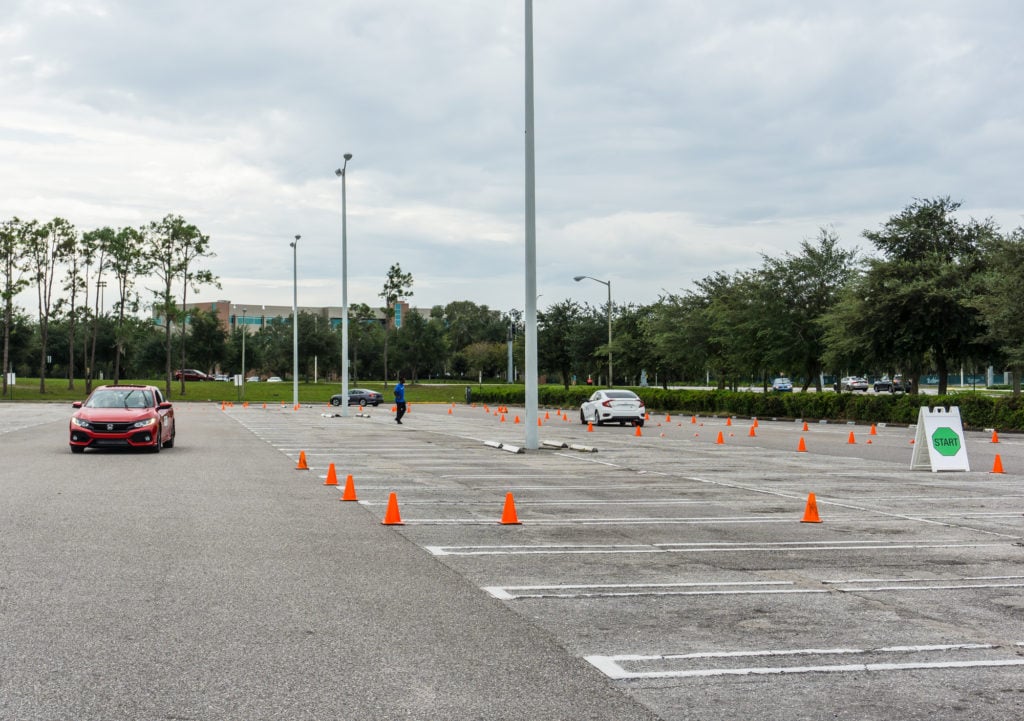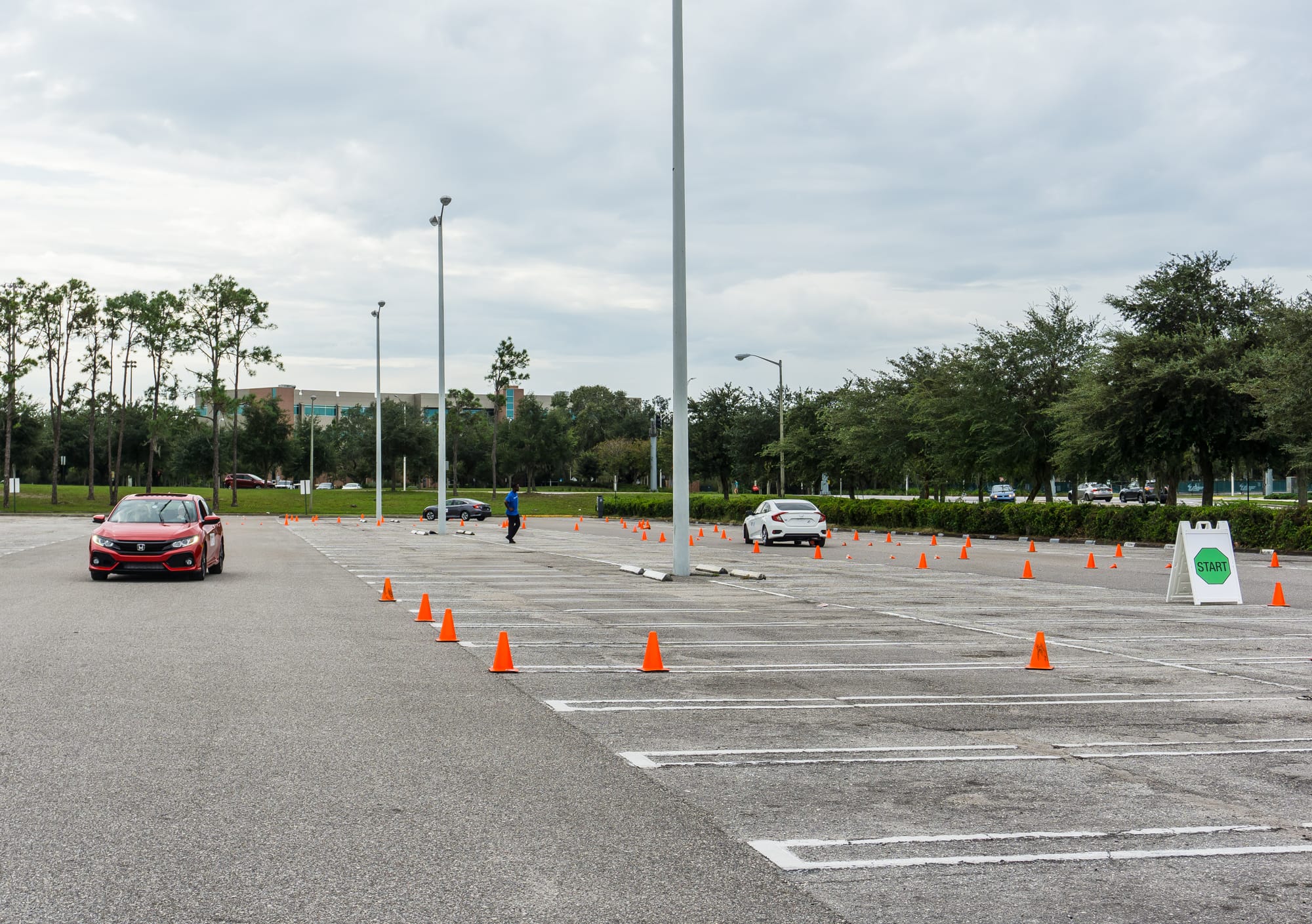 The importance of being alert behind the wheel cannot be overstated. Having the skills to avoid potentially dangerous situations is priceless, whether you're just starting out on the road, or as in my mom's case, have been driving for more than 50 years. I really cannot thank Mercury Insurance enough for the opportunity and knowledge to become an even more responsible driver.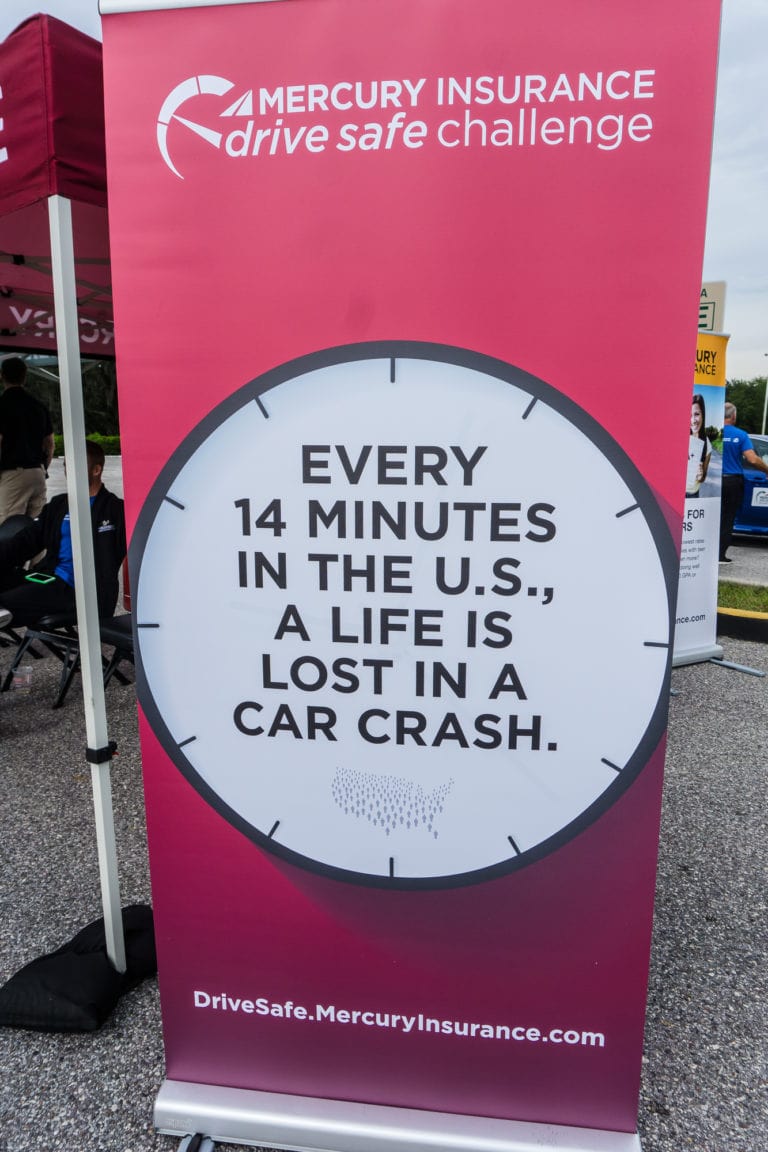 Like I mentioned above, my daughter just missed the mark for attending Tampa's most recent Mercury Insurance Drive Safe Challenge, but if there's another event in the Tampa Bay area in the next five years, you better believe I will be signing her up to attend!
Learn more about the Mercury Insurance Drive Safe Challenge
→ More info about the Mercury Insurance Drive Safe Challenge: drivesafe.mercuryinsurance.com
→ Mercury Insurance Safe Driving Tips: drivesafe.mercuryinsurance.com/driving-tips