As a native Florida, being on the water is in my DNA— I jump at any opportunity I get to go boating! There's just something so free and relaxing about being on the open water, whether I'm cruising or fishing…the sea salt in the air has an amazing effect on my mood.
That's why I'm super excited to share details (and a special ticket offer!) for The Progressive Insurance Miami International Boat Show — President's Day Weekend, February 16-20, 2017 at Miami Marine Stadium Park & Basin.
The Miami International Boat Show is recognized as one of the world's largest and greatest boat shows and an annual winter destination to find the best in boating.
If you're in the market for a boat or yacht, there's no doubt that you'll find one for your lifestyle and budget at the Miami International Boat Show. Here are five amazing boats that you can see firsthand during the event:
Riviera 445 SUV
Booth Number: Pier 7
The new 445 SUV is in all respects a true embodiment of Riviera heritage. By this we mean that all the familiar— and reassuring — aspects of classic Riviera boatbuilding are there: the purposeful lines, the hefty scantlings, the solid feel in a seaway, the spatial sense, the layout, the sumptuous decor. As well as a full no-nonsense Flybridge-scale cockpit. All our learning is on show here again.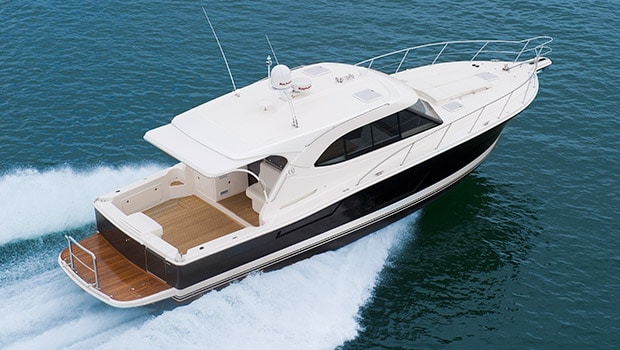 Maverick Boat Group 2500 Hybrid
Booth Number: A205
Equally at home in the bay, in the pass, or offshore, the new 2500 Hybrid offers an unparalleled fishing platform and is the first fully vacuum infused Pathfinder.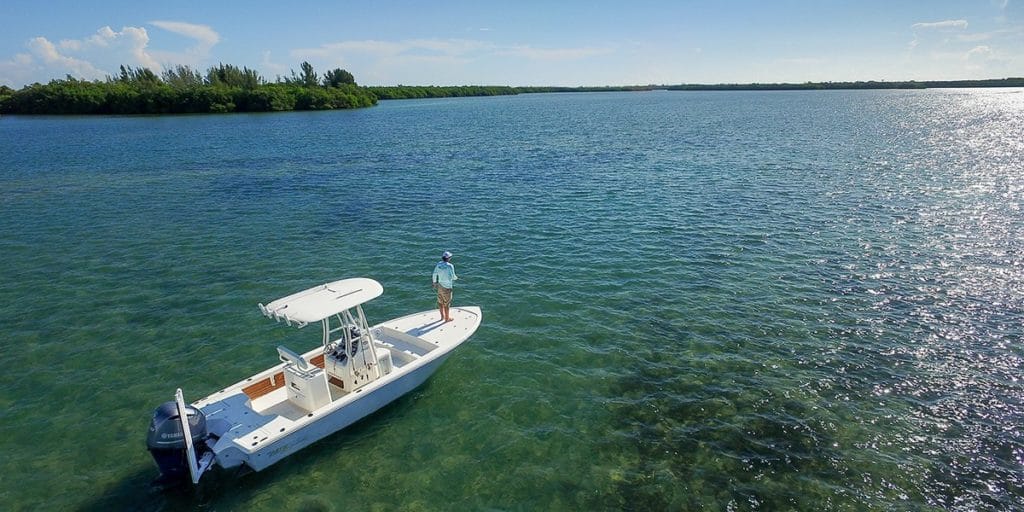 Belzona Marine 325 Center Console
Your search for the perfect fishing boat begins and ends at Belzona Marine. The 325 Center Console comes equipped with two 60-inch fish boxes, live bait well system, and plenty of rod holders for the whole team. Our patented Easy Open Sliding Side Doors makes bringing in the winning catch easier than ever. With over 55 square feet of cockpit space, lack of space is a thing of the past. And for the true angler, our Tournament Edition package, equipped with optional 60-gallon live bait well system and outriggers, ensures every fishing trip will be a memorable one.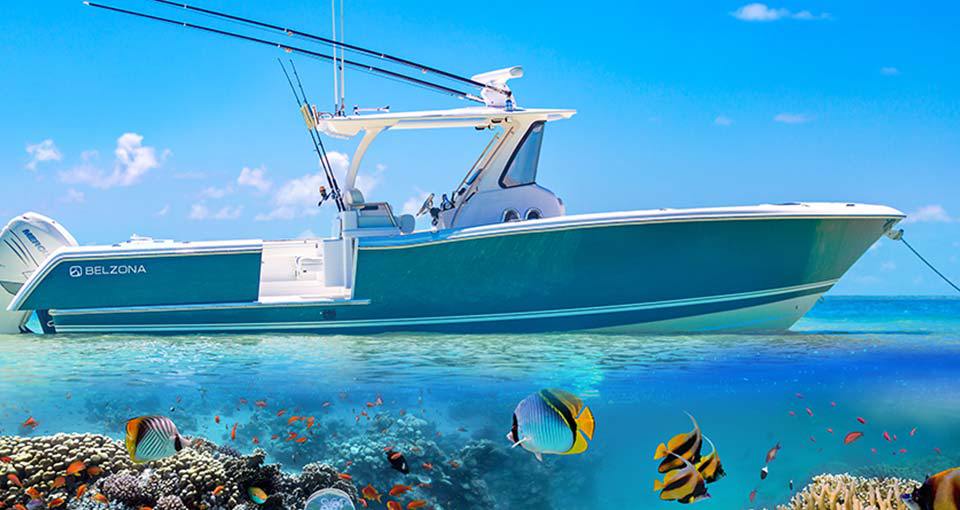 Scarab 195 Open Fish
Booth Number: A225
Scarab describes the new Open series as the place where "sport meets utility," and they couldn't have come up with a more apt description. Comes in three color varieties.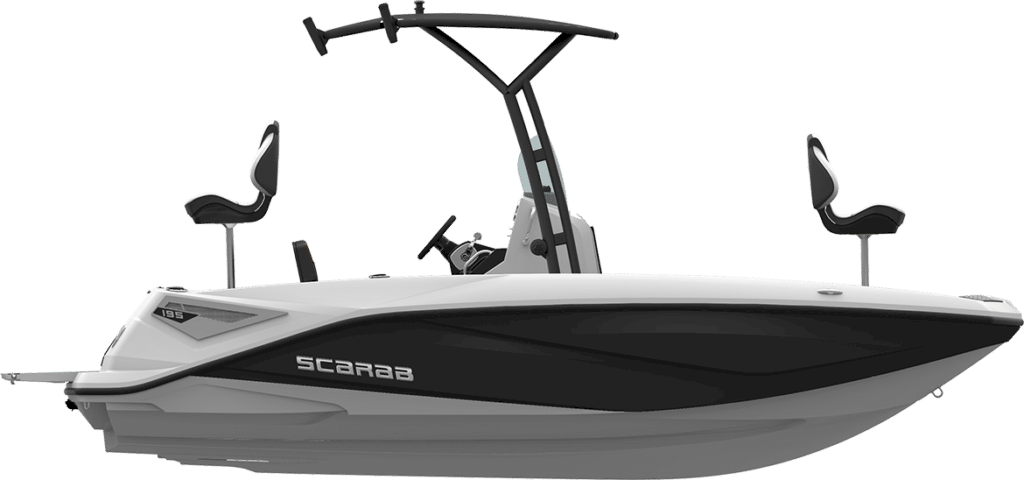 Sea Ray SLX-W 230
Booth Number: Pier 7
The moments we share with our friends and family are what make life worth living. The new Sea Ray SLX-W wake surfing boat throws a shot of adrenaline in the mix to help you make memories that last a lifetime.
In total, more than 1,300 boats will be exhibited on land and in the water with 550+ slips. Attendees will be able to see everything from sport fishing boats and high performance boats, to family cruisers, wake sport boats, sailboats, personal watercraft, boating technology and accessories, as well as more than 100 new luxury yachts — it's a one-stop shop for every boating enthusiast.
You Can't Buy Happiness, But you can buy a Boat… And That's Kind of the Same Thing.
Visit MiamiBoatShow.com to purchase tickets and start planning your show experience.
–> For two days only, you can save 20% off general admission tickets with code BOATLOVE. This offer is only valid Feb. 14 & 15!
Miami International Boat Show Ticket Giveaway
Enter to WIN 4 VIP tickets ($75 ticket; $300 value) by using hashtag #miamiboatshow & tagging 3 friends you would go boating with — I will select one winner at random to attend!